Ironically, the room in your home that has the most significant effect on your wellbeing is also the one that often goes overlooked: the master bedroom. It doesn't have the showiness of a living room where guests gather, but it still deserves your attention!
It should be a sanctuary. Or, if not a sanctuary, then at least a room that feels good to walk into. Whether you're starting from scratch or updating an older room, we met up with the Pembroke team to give you our best tips on how to elevate your master bedroom.
Update your bed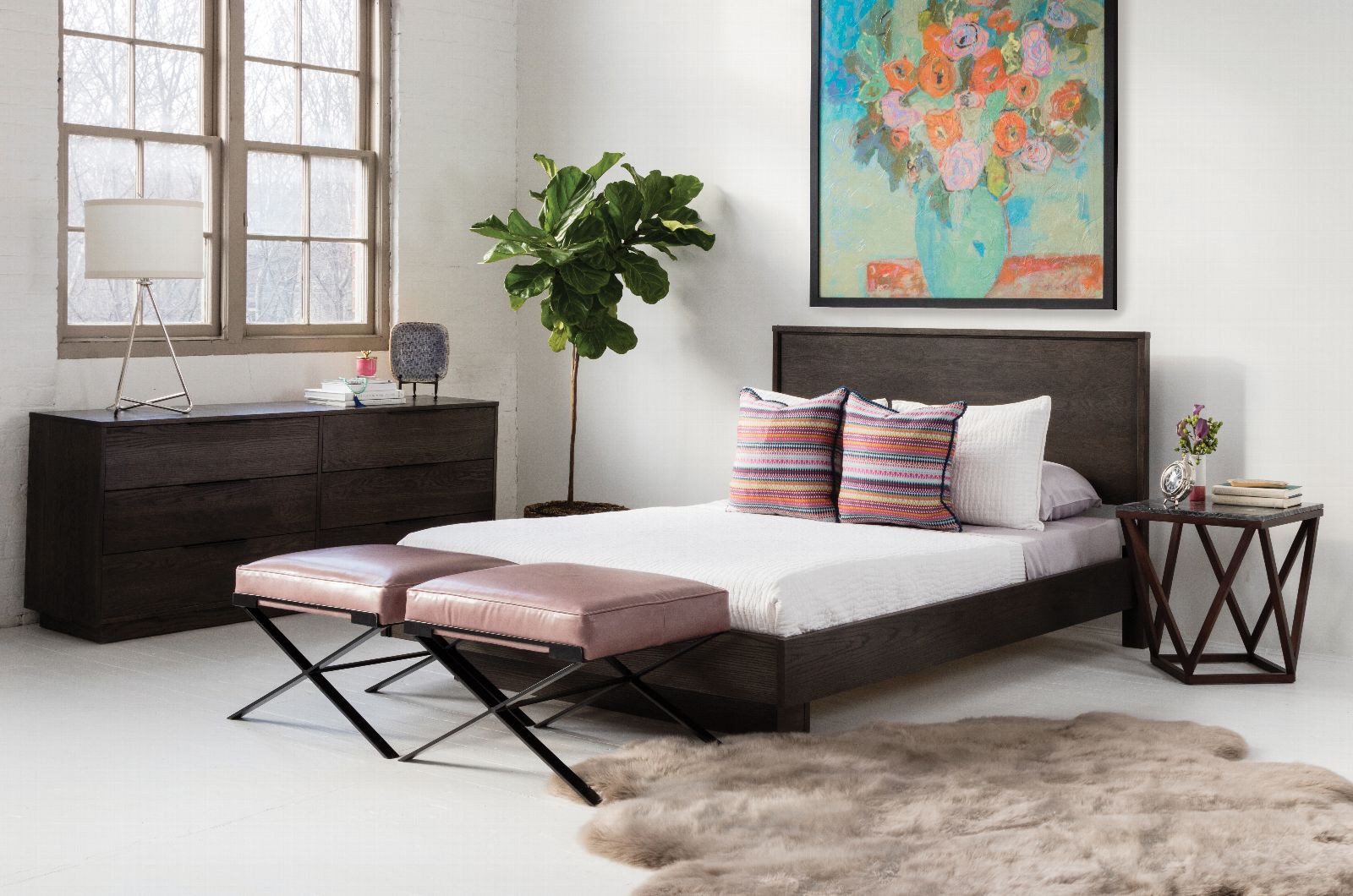 There are three ways to update your bed that can instantly change how you feel about your bedroom: the mattress, the headboard, and the bedding.
You don't need to change all of these at once. If you're happy with your mattress, updating your bedding might be the only change you need to make. Linen is a modern and luxurious choice, as is silky sateen or high-quality cotton.
Go monochrome for a minimalist look or incorporate more textures and throws for a multi-dimensional look. Joanna, a Design Consultant, recommends layering "pillows in different sizes and shapes as well as adding textured throws."
Another simple change that the Pembroke team loves to elevate a master bedroom is switching to an upholstered headboard for a more elegant feel.
Finally, although it isn't an aesthetic choice, you can't underestimate the importance of a high-quality and comfortable mattress.
Invest in good lighting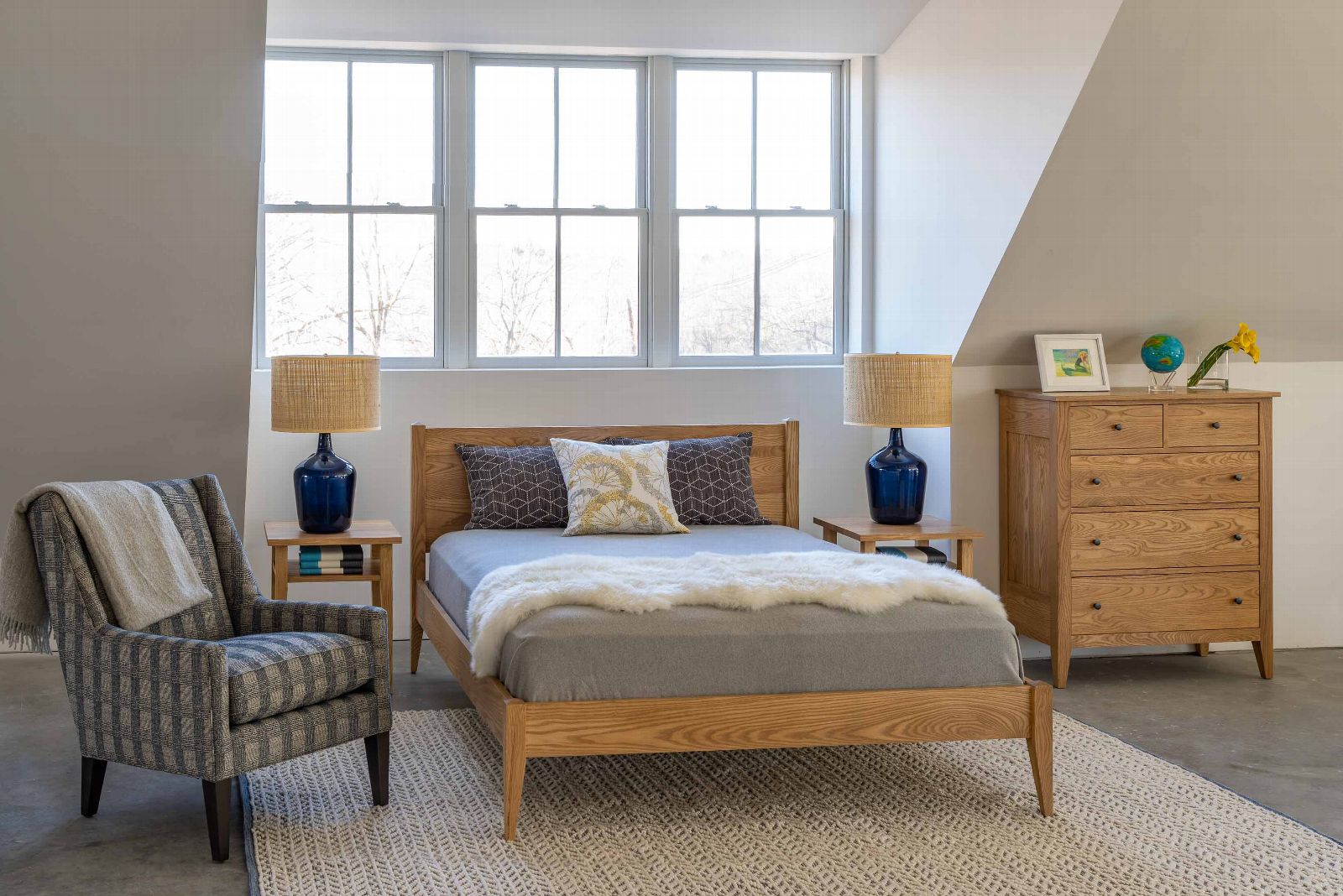 The lighting in your bedroom should be just as multi-dimensional as the lighting in the rest of your house. Make sure you have lamps that are high enough on your nightstand so you can read.
And if your room is missing something, a decorative light fixture like a chandelier might be the best investment to add interest and light to the bedroom.
Add a chair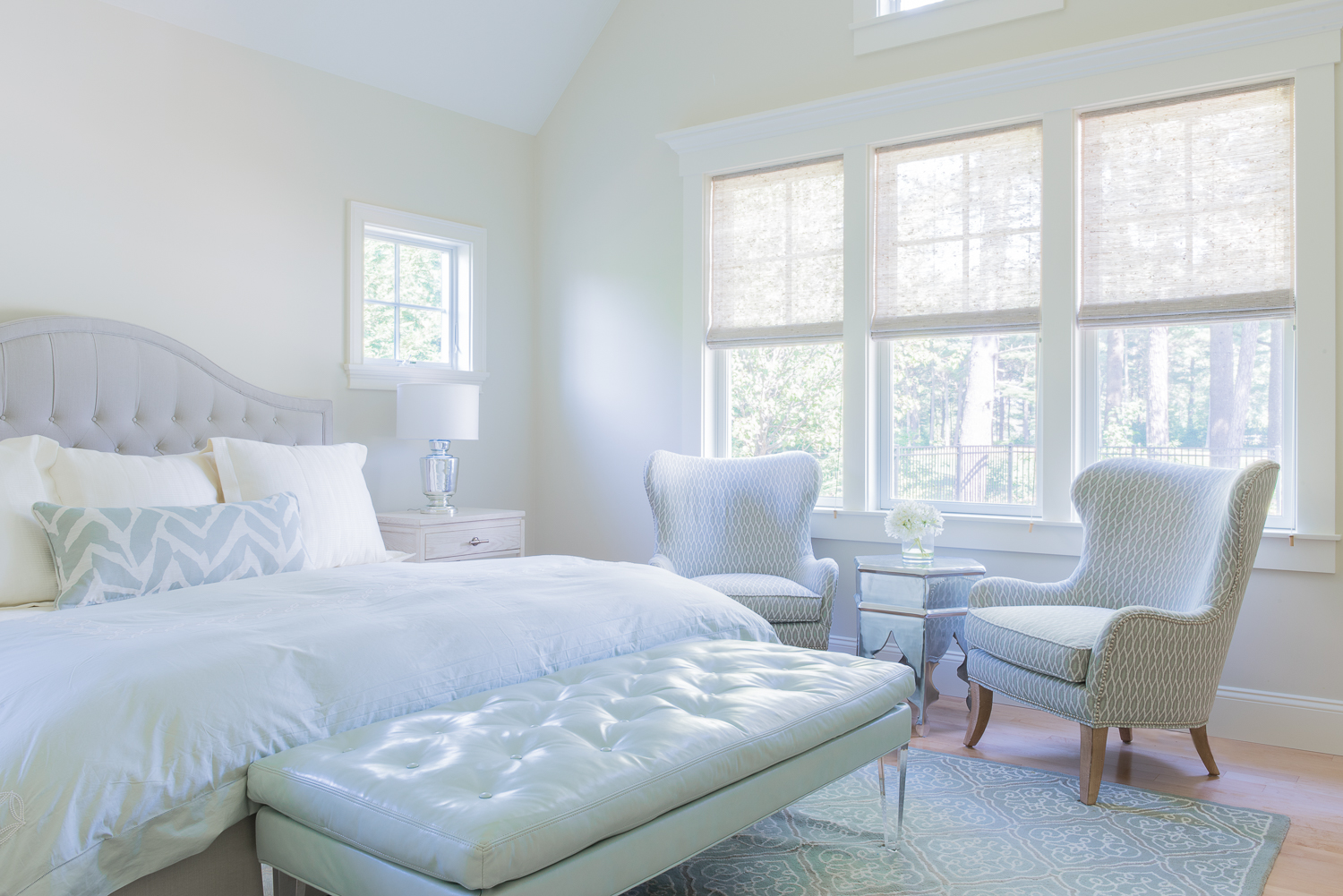 If you have room, one of the best additions to a master bedroom is an accent chair. "Create a reading corner," Cheryl, a Design Consultant says, "or you can even add two chairs if you have space for it."
As far as what kind of chair to add? Joanna recommends something petite yet cozy. "if it's too big it might turn into a laundry basket."
A swivel is a nice option or a timeless classic like the Viceroy Recliner.
Pick one furniture piece to update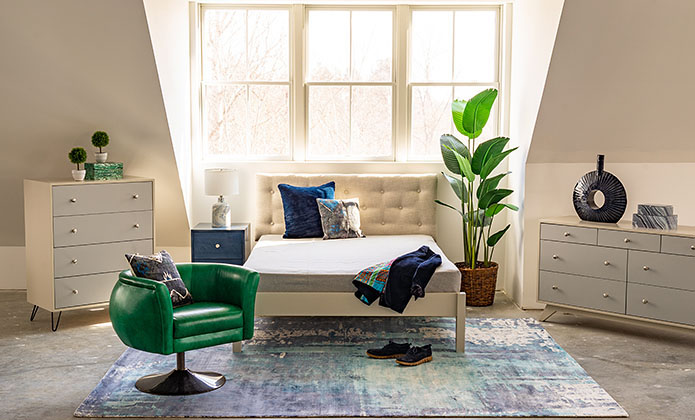 Betsy, a Design Consultant says, "If you're still living with an old bedroom set that feels very matchy-matchy, change one piece. It could be your bed or your nightstands. It's much more interesting when the bedroom set isn't all the same. For example, if you had a cherry set, incorporate painted nightstands."
Or update an antique or hand-me-down piece by painting, staining, or linen-wrapping it.
Don't forget the walls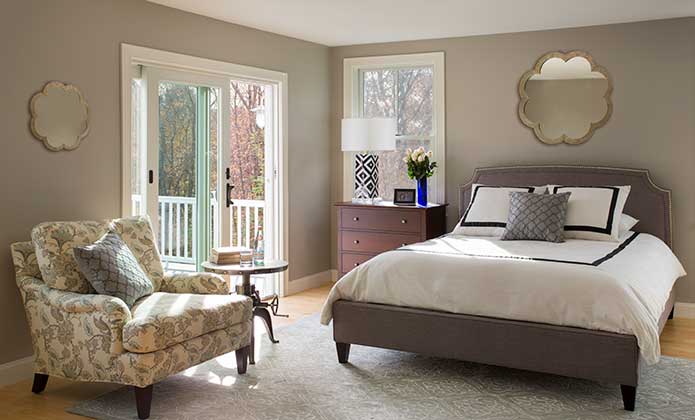 Our last tip to elevate the bedroom is to think about your walls. Does your wall color need a refresh? Repainting your walls in a different color makes a huge difference to any room.
Or do your walls feel too minimal? Add artwork, a feature wall, or wallpaper. On choosing a color for the bedroom, Joanna says, "Blues and pale colors can be very soothing. But a deep color can also feel really cocoon-like. You don't have to go with pale tones if you want your room to feel like a hug when you walk in."
Finally, updating your window treatments can go a long way. Blackout shades block out morning light which can be a luxe addition if you're not a morning person. Plantation shutters are another beautiful and modern option.
Betsy recommends layering your window treatments; for instance, layering sheer long curtains over blinds.
Talk to a designer you trust
With any home décor change, we can't overstate the value that a trusted designer provides. They'll ask you the right questions, get to know your style, and work with you to create a space that works for your unique lifestyle and home.
Visit our team in Pembroke to get to know our designers or sign up for a virtual (and free!) design consultation to get started on designing the master bedroom of your dreams.
Learn more: