Accent furniture plays an important role in tying the design of a room together. Not only is it an opportunity to let your unique style shine, it's also a chance to add functionality to a room. This could mean extra storage, a place to rest your feet, or a marble surface to put candles on. On the flip side, accent furniture can be just that, an "accent." A piece may be purely a design element and have no functionality besides complimenting and accentuating the decor. Finding inspiration for accent furniture and then planning out where the piece will go in a room is just part of the fun. Read More: Room Design: How to Add Color, Texture, and Life to Your Home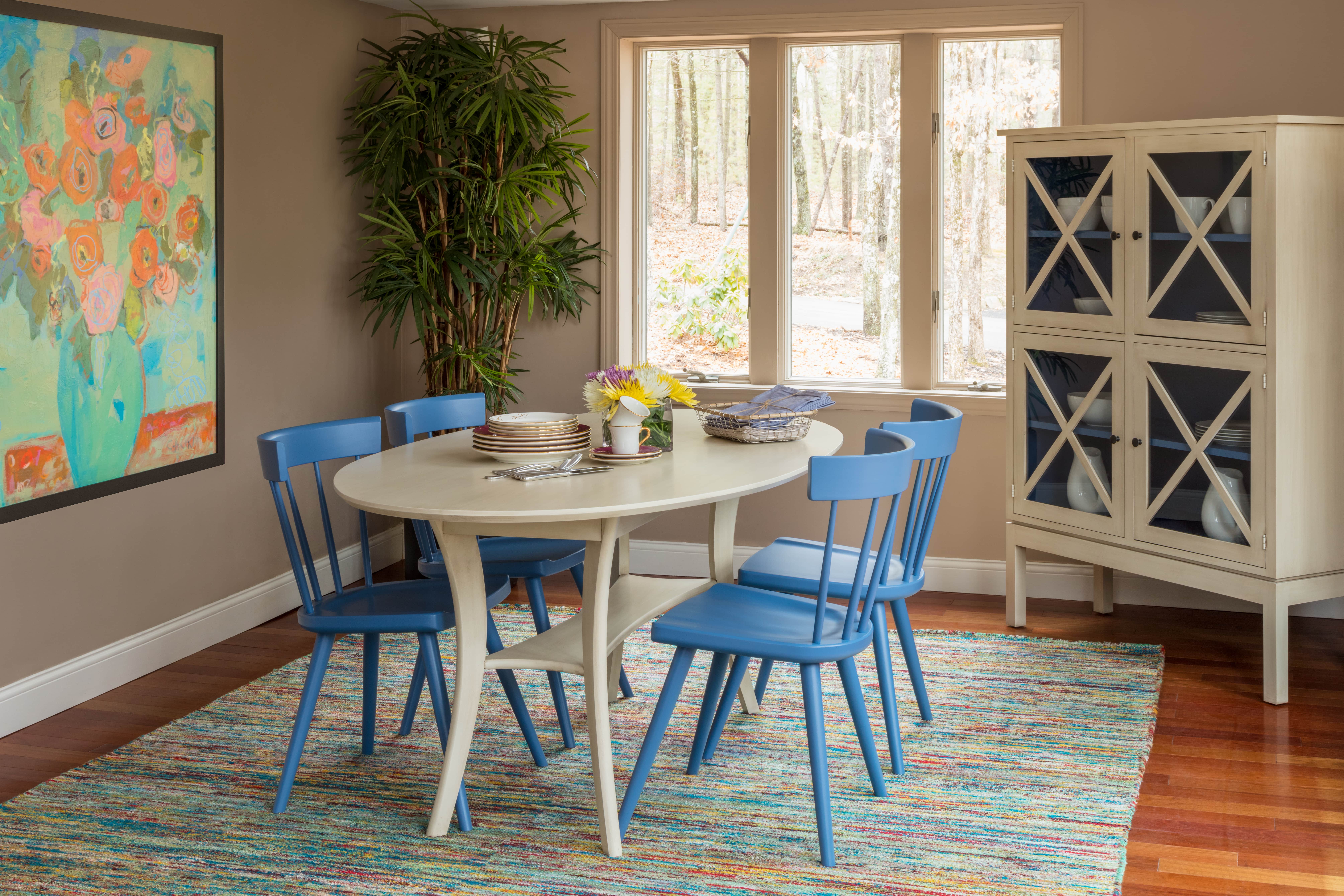 What is Accent Furniture
Accent furniture can be everything from a coffee table to a bookcase. It could be an interesting antique piece, a chest of drawers, or a small marble table. It serves to accentuate and compliment your home decor. Choosing accent furniture is a chance to personalize your style and put your own stamp on the design of a room. If a space in your room feels empty, there's an opportunity to fill that space with a beautiful piece of accent furniture. Not only will this balance the room, but it will also add another element of design. Here are some ideas to consider:
Game table w/chairs
Bar pub set
Bookcase
End table with storage
Trees or plants
Bar or Kitchen Cart
Small table
Ottoman
Bench
Cabinet or chest
Space Planning 101
Space planning usually starts with larger pieces as they set a framework for how the rest of the room will function. Once you've made these decisions, you'll begin to think about the smaller, accent pieces that will surround the larger ones. It's important to consider how to space plan for the room you're designing. Rooms are meant to be functional after all. And if you neglect to consider space planning, you're missing out on the best ways to optimize your space; in both style and function. In this specific instance, we're discussing space planning in terms of accent furniture. But it's best to start with the basics. Why exactly do we space plan It ensures that your room will be functional. This means that it will be easy to move around the room, that there's enough space for walkways, and that you will choose furniture that's the perfect size for the dimensions of the room. Space planning can also help to make a small room seem bigger.
Where to begin
The very first step in space planning is to take photos and measurements of your room. Bringing in photos and measurements to our design consultants will help them to create a visual picture of the space. From there, they can begin to sketch out a space plan. Secondly, there are some questions to ask yourself that will be really helpful when considering how to plan out a room.
How will the room be used What is its main function Is it multi-functional like an Office/Guest Bedroom
Who will be using the room and how will they be using it (Adults, children, pets, etc)
What existing furniture are you keeping
How does the traffic flow in the room
How much storage is needed
What is the focal point of the room
Is there natural lighting Where will you need to supplement with lighting
When it comes to accent furniture, you'll want to consider the functionality of the piece and how it can be optimized. If the piece isn't functional, then you'll be mostly thinking about the design of the room. Which leads us to balance.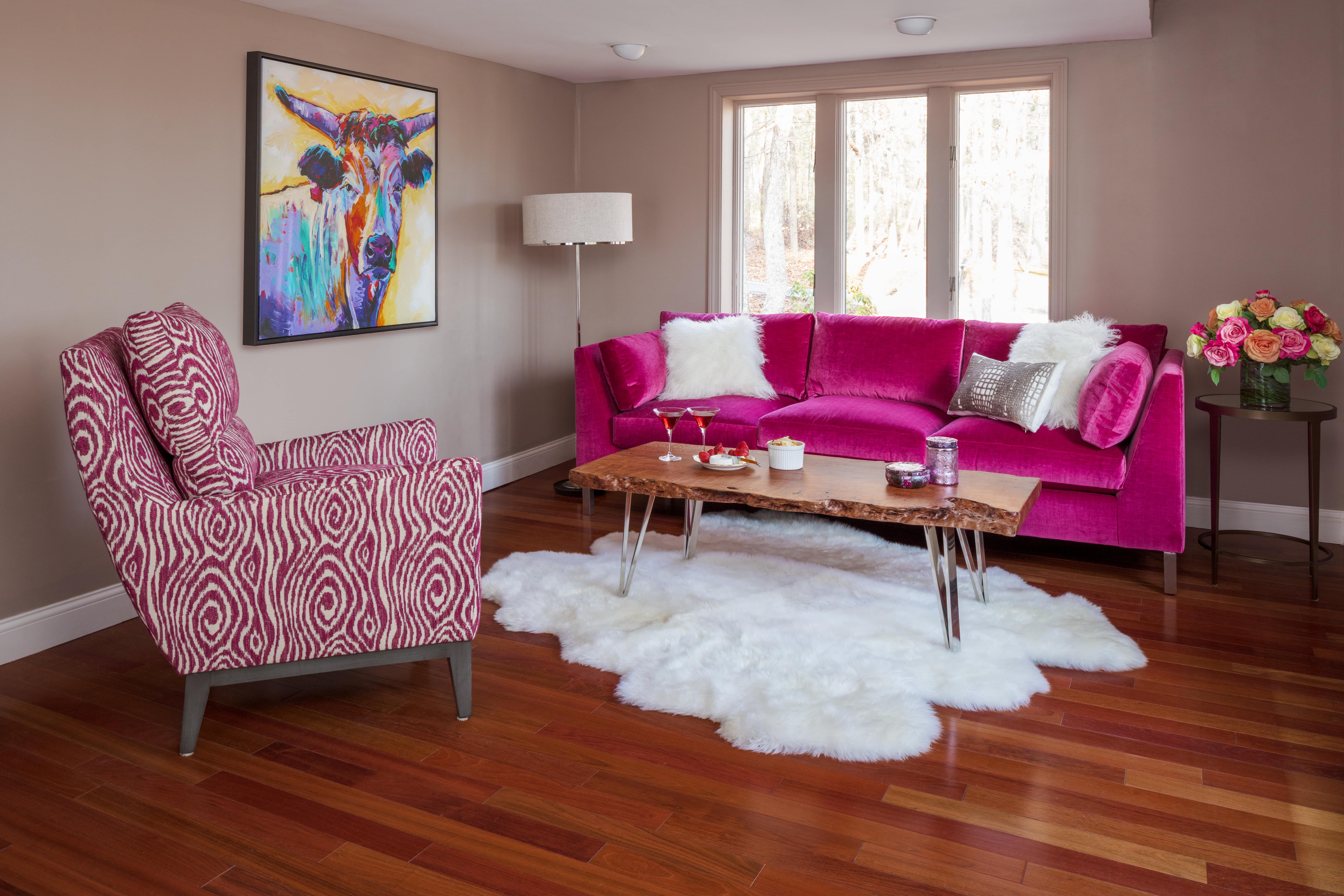 Style and balance
Because accent furniture is the last step in planning a room, where you choose to place it depends a lot on balance. There is Symmetrical design, which lends itself to a more traditional style. With a symmetrical style, you might place two similar or identical end tables on either side of a sofa. Alternatively, there is Asymmetrical design, which is a more modern approach. In this case, you'll want to have opposing heights and asymmetry on opposite ends of larger pieces. A great way to do this is to have an end table on one side of a sofa and a large standing lamp or a tall tree on the other side. Speaking of height, the height of the accent furniture you choose will also have a lot to do with balance and how the room feels. Accent furniture is generally small enough that moving a piece around is doable, and is a great way to get a feel for where it fits best in the room. Generally, the height of an end table shouldn't be above the arm of a sofa. But this is a rule that can be broken if it suits you and your space. Thinking about choosing a coffee table Read: How to Choose the Perfect Coffee Table for You
Conclusion
Accent furniture is the perfect opportunity to let your individuality shine. Deciding where to place accent pieces will come down to optimizing space and accentuating what you already have. Although they might be thought of last, accent pieces can be the element of a room that makes the design come to life. We want to make sure your home is both beautiful and functional. Our designers are skilled at asking the important questions and keeping the conversation going so that you will feel at ease throughout the whole design process, from choosing a sofa to adding in the accent pieces and finishing touches. Come into any of our six locations across Massachusetts, and meet our designers!