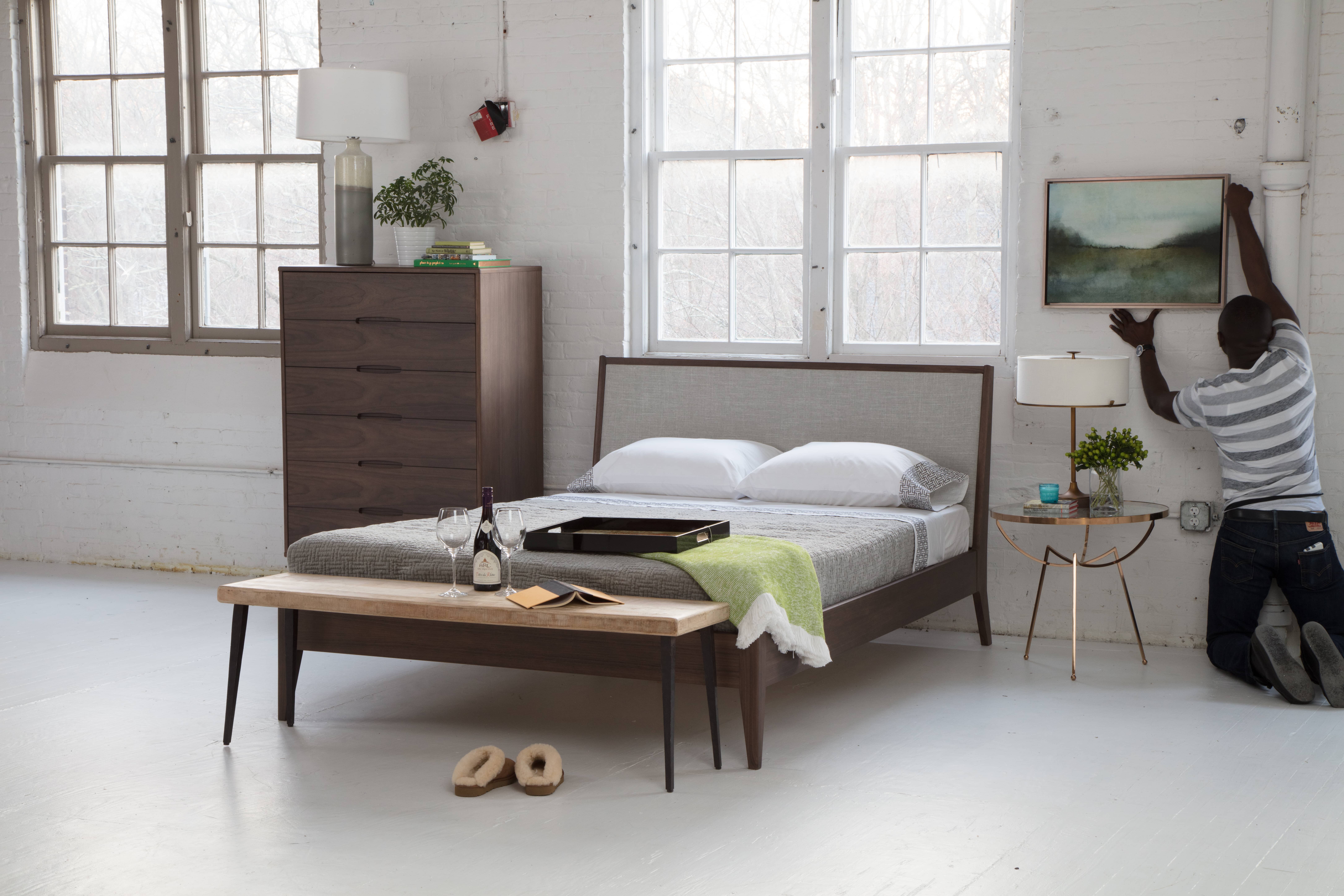 A lot of people these days are thinking about downsizing, minimizing, and having less. Maximizing storage becomes an important topic in these situations. But if you think about it, everyone can benefit from learning how to optimize their space.
Maximizing storage is really about using your space to its highest potential.
This is especially important in the bedroom, which can easily become cluttered if you don't stay on top of it.
Why is it important to maximize storage
If you have a small bedroom or a studio apartment then you may have already started to think about how to maximize storage.
However, maximizing storage is not limited to smaller bedrooms
. For larger bedrooms, it will ensure that your space is optimized, that everything is functioning the way it should be, and that it doesn't fill with clutter. Although everyone has a personal style and taste of how they want their bedroom to make them feel, ultimately it is a place of rest.
Having a designated space""and enough space""for your belongings frees your mind of potential clutter, creating a more open and peaceful environment.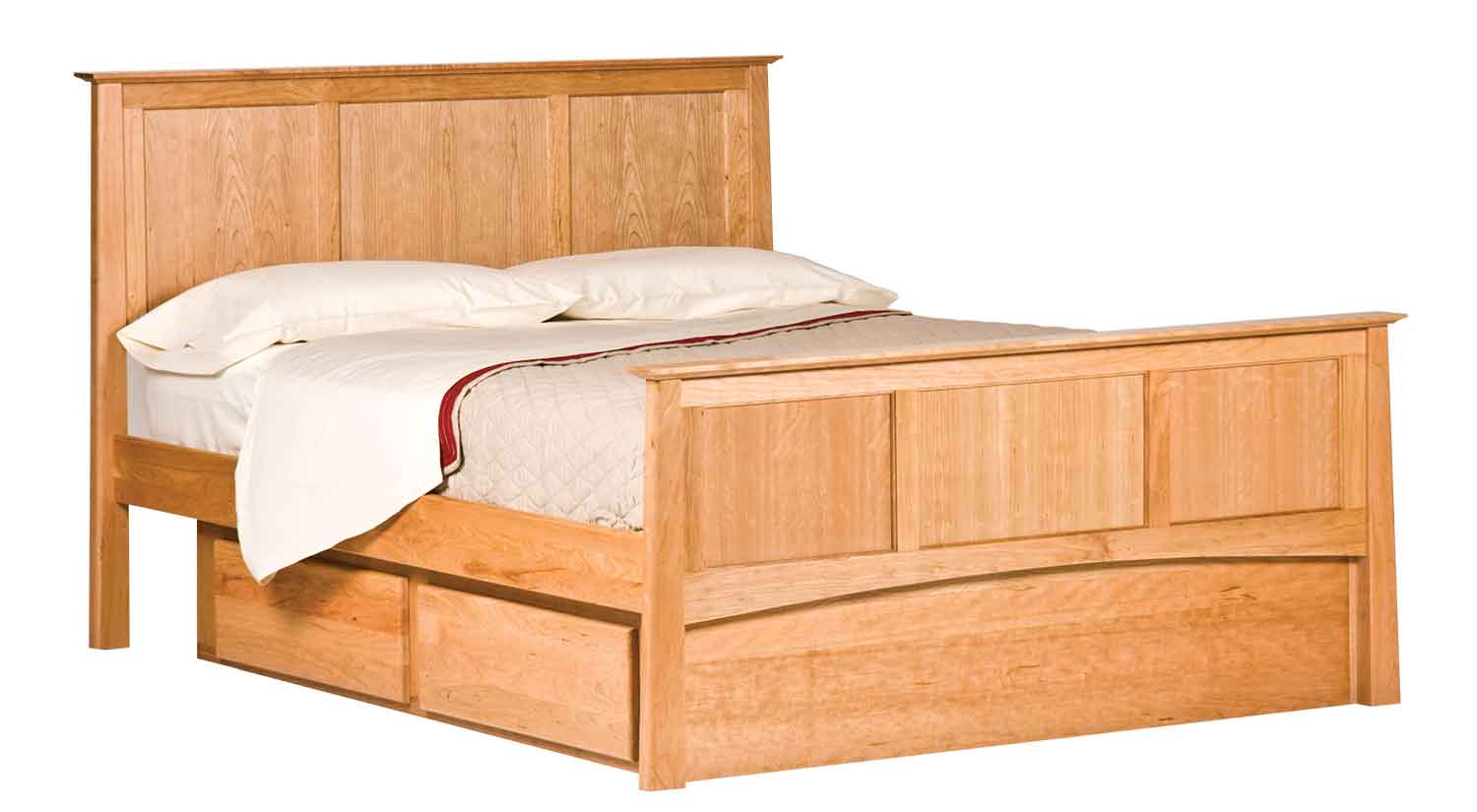 Add in extra storage
Perhaps the most obvious and helpful way to add in extra storage
Use the space under your bed!
We carry beds that have storage built in, which will allow you the space to store bedding, clothes, and any other items that don't have a home. Our
Willow Panel Bed
 has under bed storage, while our
Bookcase Bed
 has storage in the headboard, allowing for space to store your favorite books. There is also the option of adding in your own storage containers under your bed if you aren't looking to purchase a new bed. Another place to add in extra storage is your nightstand. A nightstand with drawers, like our
Heartwood 3 Drawer Nightstand
, provides ample space to store your belongings. When considering wardrobes and chests, it might be worth it to invest in a taller wardrobe that can store more.
Taking advantage of vertical space is a great way to maximize storage while keeping the bedroom open.
Intelligent organization
It's worthwhile taking the time to go through your closet and consider how you are storing and organizing your clothes and belongings. If there is space, add in custom shelving where you can.
Organization techniques can be a great way to maximize storage in the bedroom.
Learn how to properly fold clothes and take advantage of the storage that you do have. Even simple changes like rolling your clothes instead of folding them will allow for more space in your wardrobe. Not only will this optimize space but it will also ensure that your bedroom is a clutter-free zone.
Read More: Bedroom Design Tips: Best Height for a Nightstand and More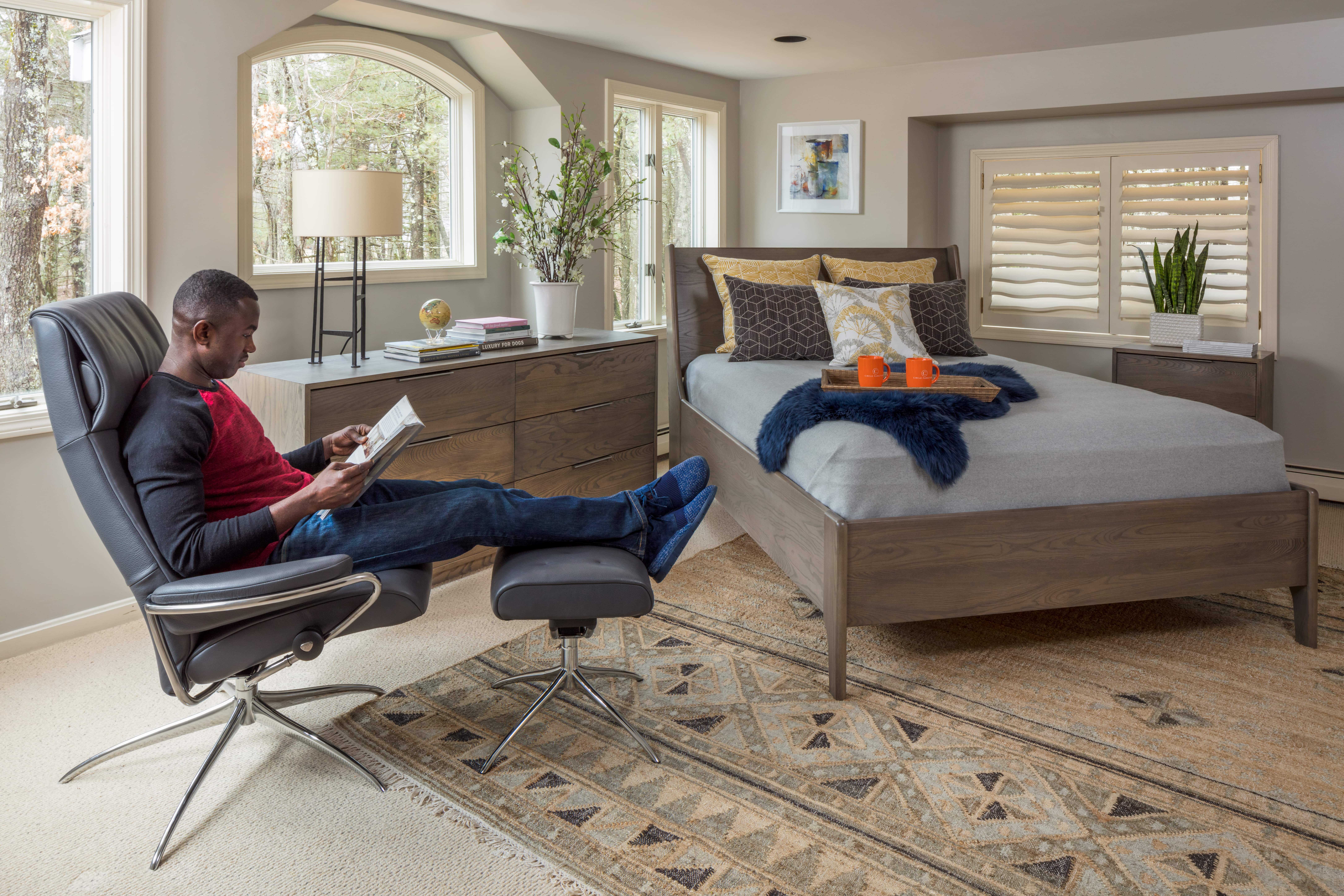 Additional ideas
Maximizing storage can be accomplished in many ways. It just takes a bit of time and creativity. Here are some ideas to start inspiring you to optimize your bedroom space:
Put your heavy winter clothes away in the summer. This will allow for more space in your closet and wardrobe.
Use multi-functional furniture. Anything dual purpose will generally save you space. For example, placing a storage ottoman at the foot of the bed.
Designing a small guest room Choosing a sleeper sofa over a bed will not only save space but also allow the room to be dual purpose.
While it is possible to work with a bigger bed, a smaller bed will allow for more space in the room for additional storage. Read more about choosing the right sized bed here.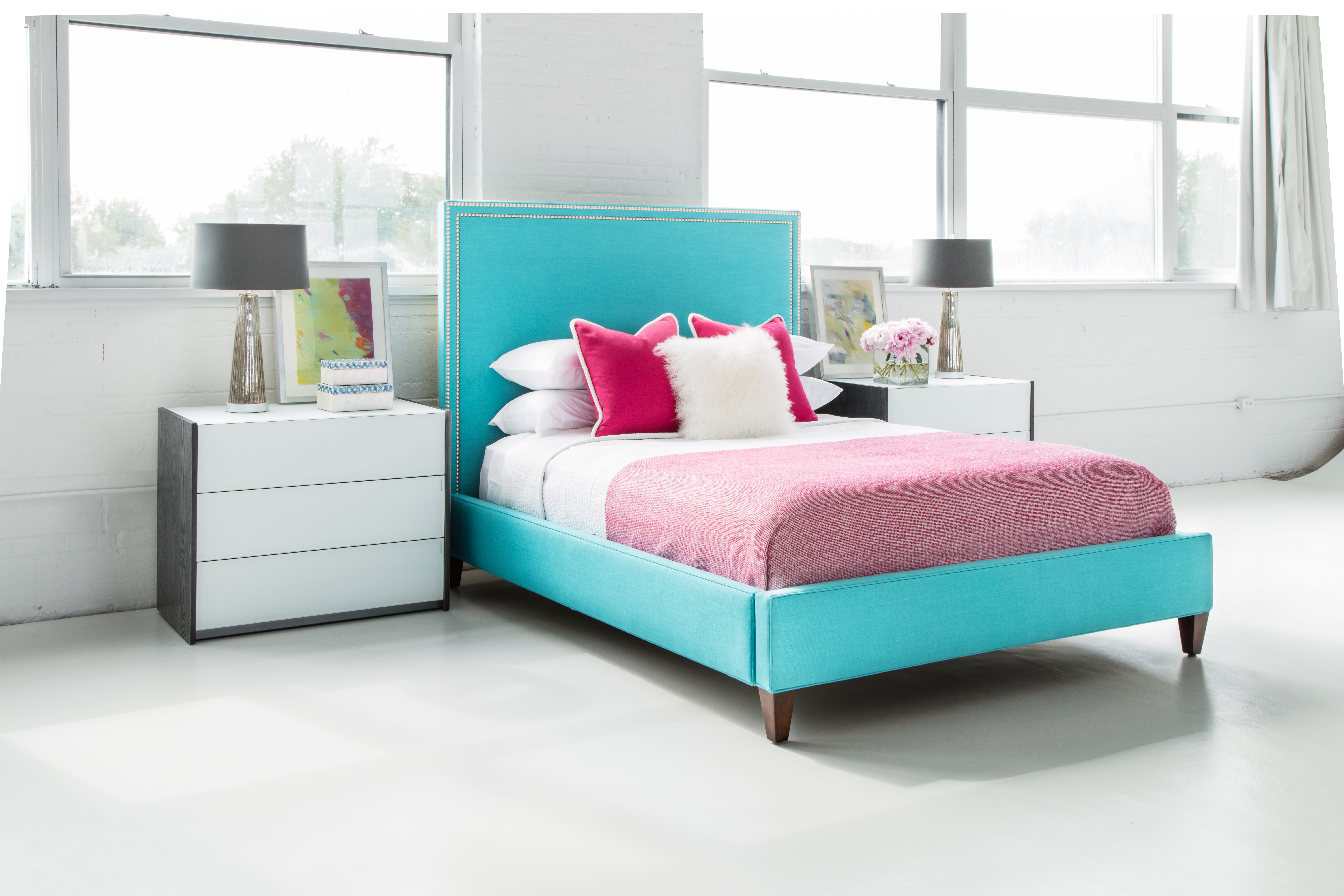 Final thoughts
Whether you're downsizing and in need of more storage in a smaller room, or you want to take advantage of the space you have now, there are many ways to maximize storage in the bedroom.
A great place to start is to think about the storage you have now and how you can use it to your advantage. Next, consider storage that you can add in, like under-bed storage or shelving in the closet or on the walls.
Finally, get creative! Simple things like keeping your wardrobe seasonal and putting away your winter clothes will leave you with more space. We understand that designing or updating a bedroom can feel overwhelming. That's why we want to be here to help you every step of the way!
Come into one of our showrooms
 and talk to a designer. They can help you maximize storage in a new bedroom or make the most of your current space.
Get to know our designers!
Wondering how much it will cost to furnish your bedroomCheck out
 this article
which will give you an in-depth guide to cost. Looking for more tips and products suggestions to help maximize your space Give
this article
a read!