After visiting another of our local vendors, we continue to be impressed by the attention and care that our partners put into every aspect of furniture making. We visited the factory who make our Alden Collection, located in Winchendon, MA, a few stepping stones away from where it used to be located, in Gardner. Gardner was and remains to be to known for, its hustling and bustling furniture community. A sense of history and pride runs through their business as they're essentially the last factory standing in what used to be a hub of furniture making in Massachusetts.
Who are they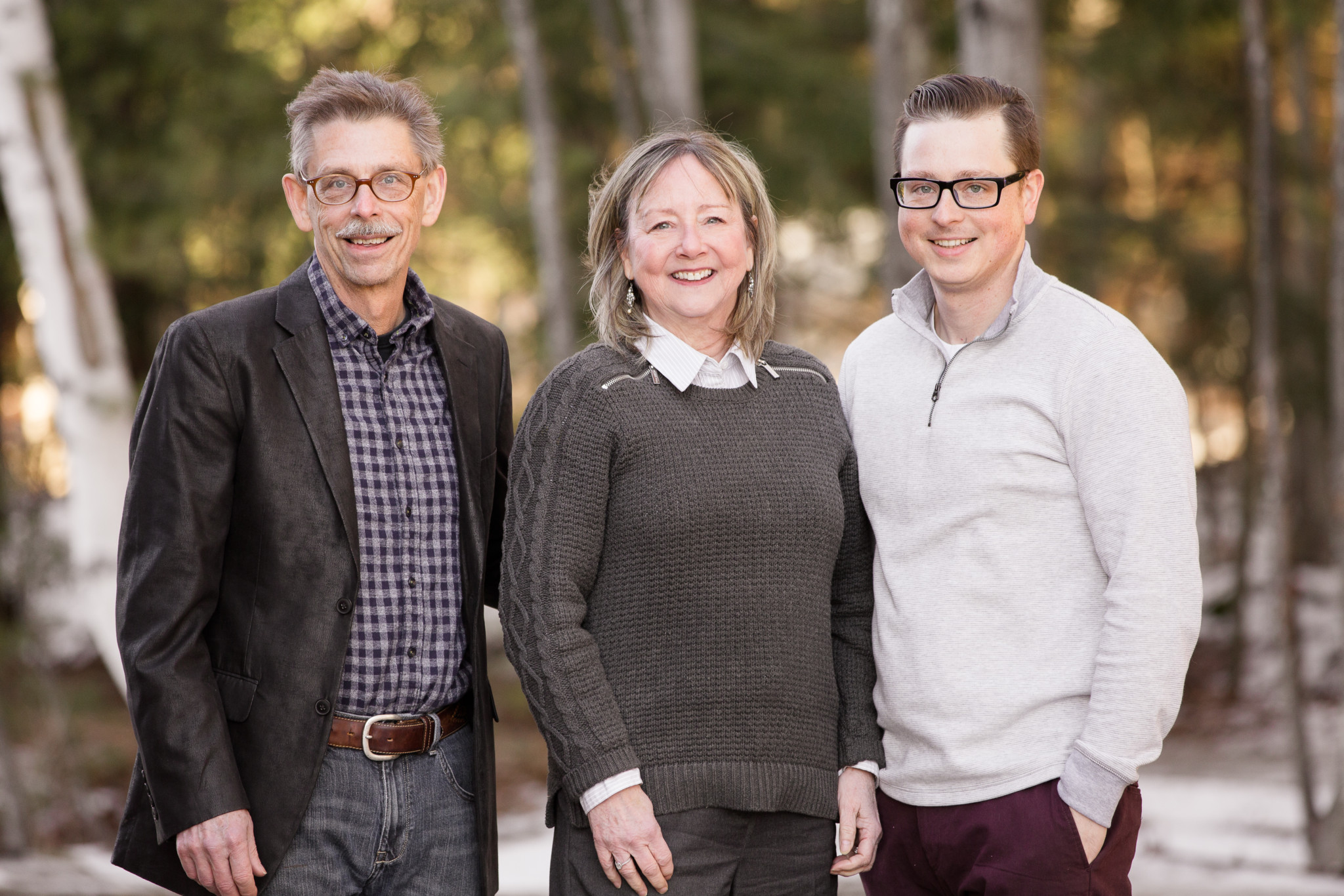 As for why they make furniture, it wasn't happenstance. The owner, Peter is, in his own words, "deep into the craft of making furniture." And they've been making it, specifically dining furniture, for 35 years. "We're a dining furniture specialist with customizable pieces that vary in style from traditional to radical contemporary." They use solid maple exclusively, which comes from robust maple forests in New England. They take sustainability seriously and are happy to source from flourishing forests that are actually bigger than they were 50 years ago. Maple is not only ecologically sound, but it's also the perfect wood for dining furniture because it's a hardwood, has a smooth surface, and it finishes well.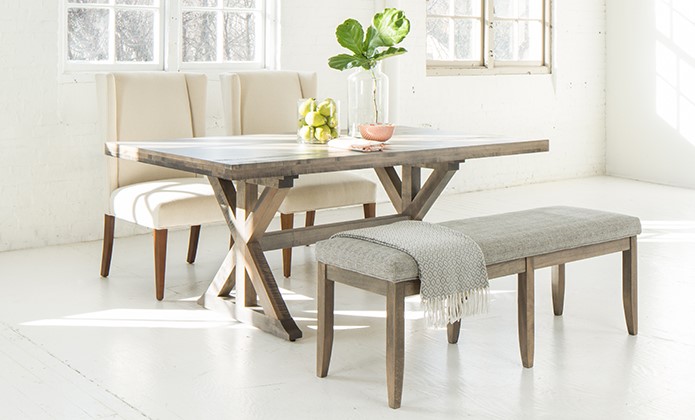 Like Circle, they're a family business. Peter collaborates on a daily basis with his wife Linda and his son Peter Jr. We formed a long-standing relationship and partnership with them over 40 years ago. Peter describes, "Working with Circle has been great because of our close proximity and because we're able to get invaluable direct feedback from the stores and customers. We also find that Circle is always informed about what the consumer is thinking." Read More: Why is Wood Furniture so Expensive A Detailed Breakdown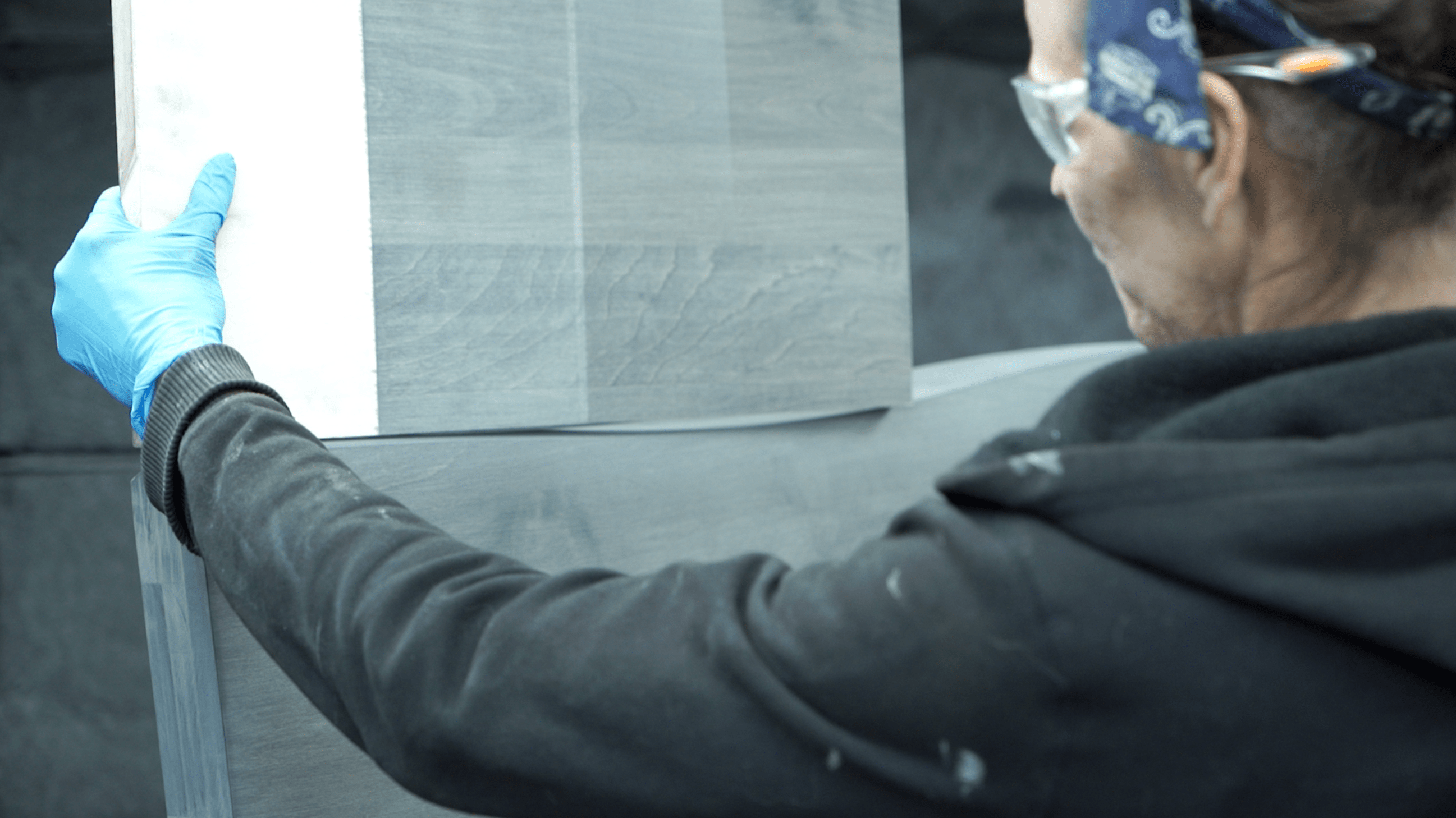 Quality Culture
When it comes to quality control, Peter describes, "We don't have one person that's considered a quality inspector. Instead, we have a "˜Quality Culture'." From the climate control room where color grading happens to the finishing room where sealer is applied, every craftsperson carefully considers quality. While every step of the construction process has human hands behind it, they use high technology systems to keep up with the ever-growing furniture industry. Innovation is incredibly important to them and they have a dedicated space in the factory to experiment and create new designs. Peter Jr. describes, "A lot of companies will do this with a computer, but we love the hands-on process."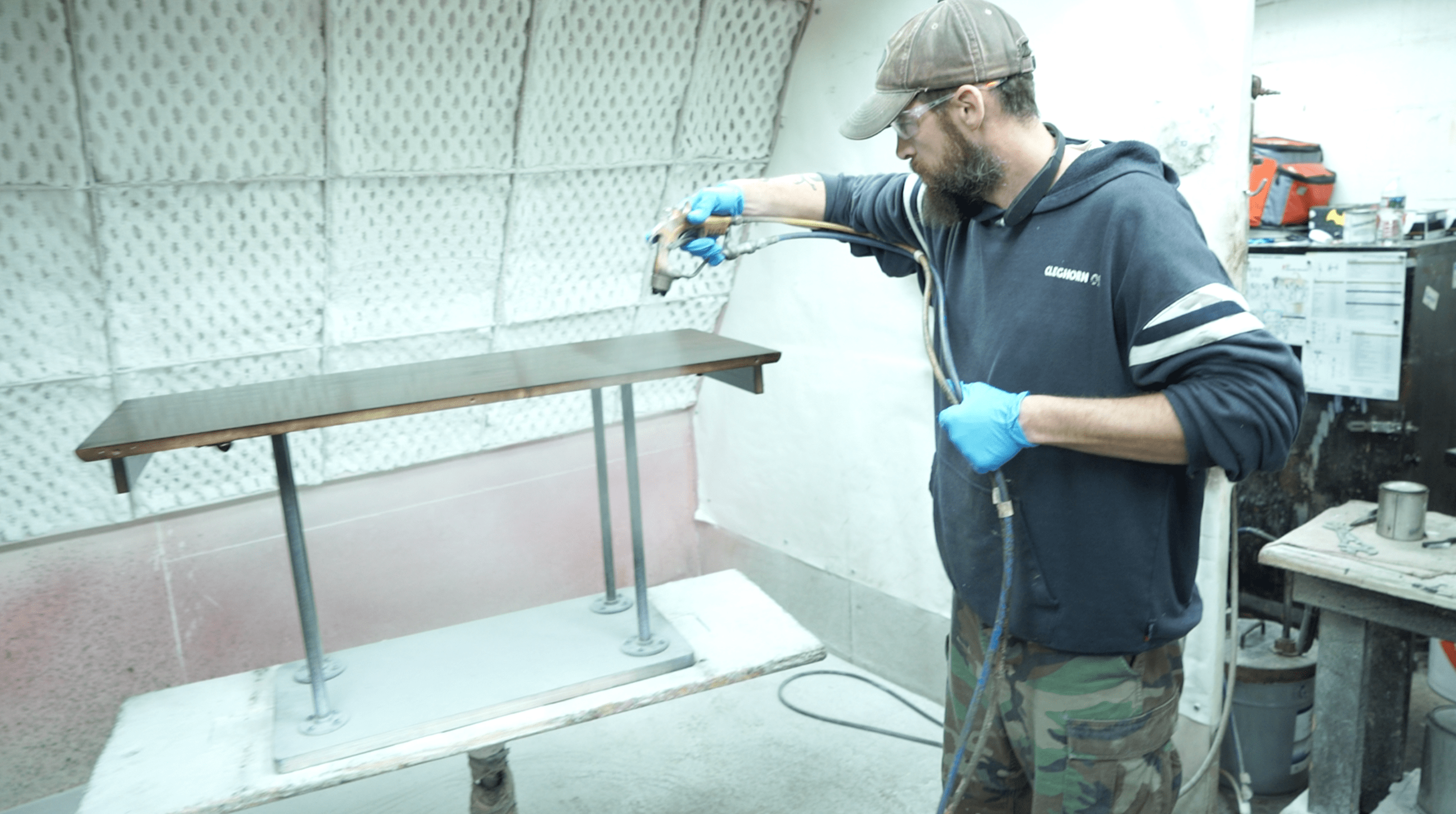 Every process, from designing a dining chair to upholstering the seat, is done by hand. Peter Jr. explains, "Upholstery is labor intensive. It's a trade, it's not something anyone can do." They have a wide range of colors and finishes, from rustic and raw to glossy and black. Peter Jr. showed us one of his favorite finishes, a transparent, modern grey tone that showed the integrity and natural qualities of the wood. The dining table looked both rustic and modern. "We're woodworkers and we like the way wood looks" he explained. Read More: Homeowner's Guide to Natural Wood in Furniture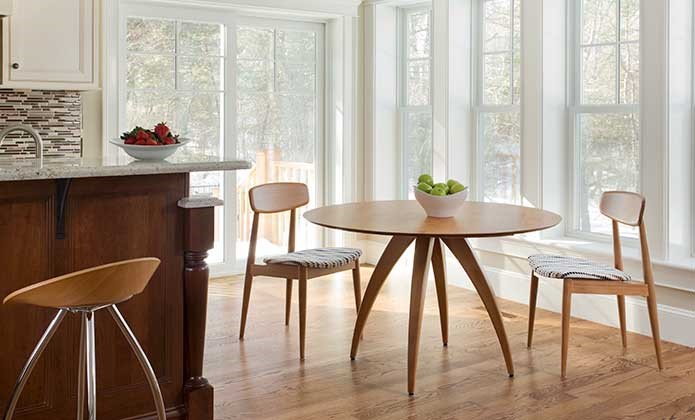 Final Thoughts
Taking a tour of their factory gave us an in-depth look into how long the journey is from concept to finished product. Every stage takes time and precise technique. For this family, it's a labor of love and a passion project that turned into a thriving business. Come into a showroom and talk to a designer about our locally made, hardwood furniture. While quality construction may be hidden in the details, our designers can walk you through the processes and construction techniques that make our furniture stand out. Meet our designers! Check out the Alden Collection of dining furniture.