There may have been a time in your life when you weren't paying attention to how the furniture you bought was made or you didn't care if it was going to last more than 5 years. You just needed something to do its job, whether to keep your clothes off the floor or have a spot to eat (and we don't mean on the couch in front of the TV).
At some point, things shifted and you found yourself in a more long-term living situation where furniture that's built to last became necessary. Investing in quality furniture means you'll have it for a longer period of time, which helps reduce how often you're throwing things away.
But why would that matter?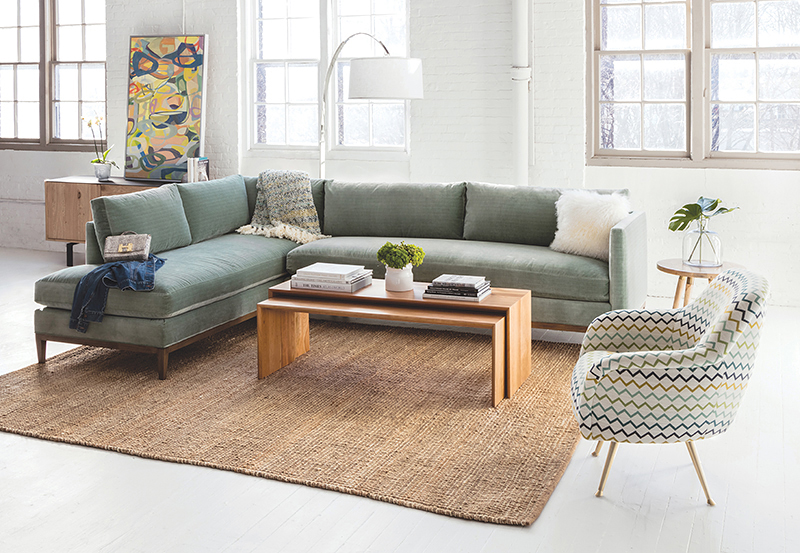 How sustainability and quality in furniture are linked
Nowadays, quality is often linked with sustainability and you'll find manufacturers who emphasize both within their core values. They've made a commitment to producing well-made furniture that's safe for the environment as well as your home.
Earlier we mentioned that investing in quality furniture means you won't be constantly throwing it away, which will help keep waste out of landfills. That's huge.
Furniture made of poor-quality materials, whether it's the adhesives that bind pieces together or the foam used in cushion cores, increases the likelihood that there will be difficulties breaking them down. It also means frequent disposal and adding on to the amount of waste that's already sitting in landfills and filling the air with hazardous chemicals.
A benefit of having quality-made furniture is if you do reach a point of no longer needing it, you can pass it down to family members or donate it to somebody who can repurpose it for their own home.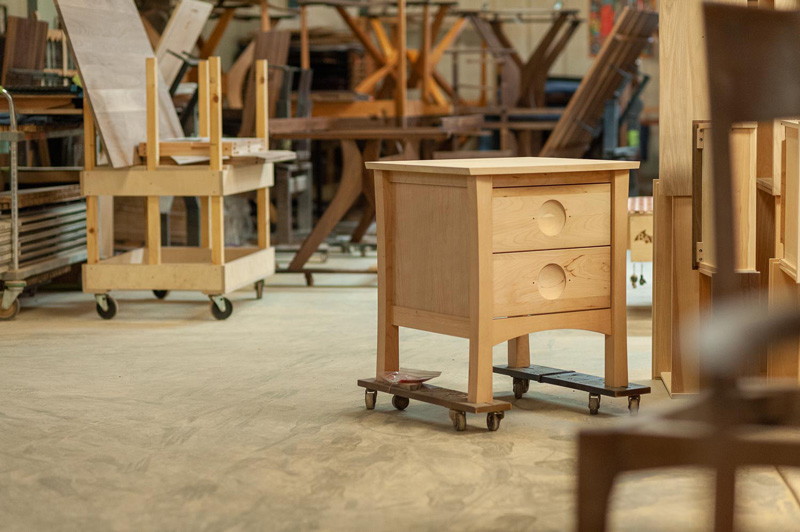 Read more: Upcycling Furniture and Its Benefit to the Environment
What it means to invest in quality, sustainable furniture
By viewing furniture buying through a sustainability lens, you're putting more thought into how your choices affect the environment and your home. Look for retailers (like us) who partner with eco-conscious vendors and educate customers on what it means to buy green. You can also research the vendors to learn about their production process. Those who think sustainably may look for ways to save on energy, cut back on waste, and buy their raw materials locally to reduce their carbon footprint.
Additionally, it's important to understand what sort of materials are used in manufacturing and how they're treated to help keep the poor-quality ones out of landfills.
Wood and wood stains/finishes
In sustainable furniture making, wood is harvested by means of sustainable forestry to help preserve and maintain our forests while still being able to use their resources.
Companies will also make sure their wood stains and finishes contain low volatile organic compounds (VOCs), which may include chemicals that can affect your health and the air quality in your home. Water-based or wax finishes are a couple of safer options used to ensure low chemical emissions. A good way to know if a vendor follows this practice is if they're GREENGUARD-certified. You can purchase new furniture without worrying about off-gassing and releasing toxins into the space you live in, eat in, and sleep in.
Upholstery
Choosing a fabric for your sofas and chairs is a big decision, so why not make it a safe one? You can turn to a company like Ultrasuede® for fabrics made with recycled resources and plant-based materials. There's also Crypton, who was awarded the GREENGUARD Gold Certification and whose fabrics are free from potentially harmful levels of formaldehyde, heavy metals, phenols, phthalates, and odor and skin sensitizers.
Look for other labels from OEKO-TEX® or the Global Organic Textile Standard (GOTS), two highly-regarded certifications within the textile industry that will give you peace of mind knowing you're opting for non-toxic fabrics.
Seat cushions
Materials used for the cushion cores in sofas and chairs can include natural latex, which is hypoallergenic and free from VOCs. Some cushion cores also contain 30% soy, a plant-based material that helps reduce the amount of chemicals that may be sitting inside them.
Mattresses
With the amount of time you spend on your mattress, you want to make sure you're sleeping on a breathable, healthier surface. A more natural option is one that's made of latex, organic cotton, or wool.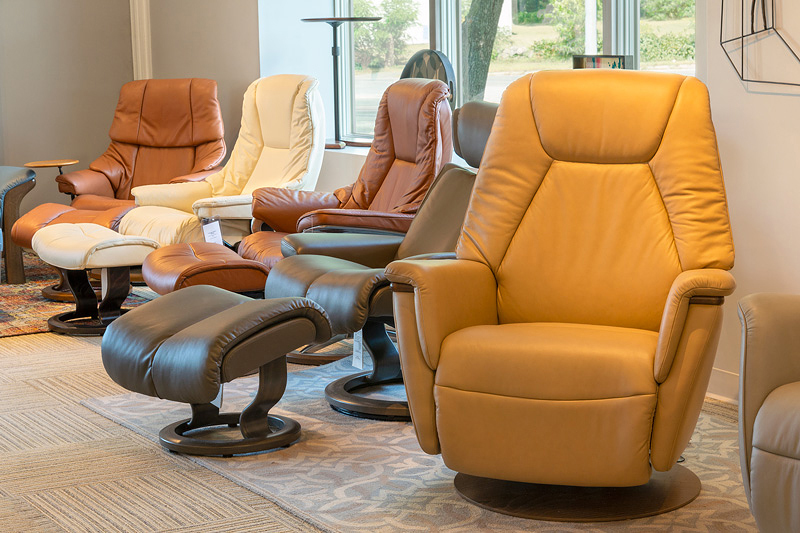 Do quality and sustainability affect the cost of furniture?
After all this, you might be wondering what sustainable furniture buying means from a cost perspective. The reality: yes, you'll be paying more up front, but there's something to be said about quality furniture that's built to last and safe for your home. You're not just doing good for the planet; you're doing good for you and your family.
Shop for quality, sustainably-made furniture
We're all about making decisions that help maintain a happy, healthy earth. If you're looking to shop sustainably for your home, visit us at one of our design centers to browse offerings from local and global vendors whose values around environmental health align with our own.
Author: Marycatherine Karcich