Stressless is, as the name suggests, a collection of furniture designed to help you stress less and sit in comfort. There are no compromises in the construction of a Stressless chair, recliner, or sofa. Every detail from the cold-bent steel base to the perforated Comfort-Zones™ foam is designed to provide you with the most comfortable seating experience in the world.
Stressless hails from the fjords of Norway, where expert craftsmanship meets high-tech precision machines. Design, function, and comfort are at the heart of the Stressless furniture ethos. For an in-depth look into the benefits of purchasing a Stressless recliner, read more here.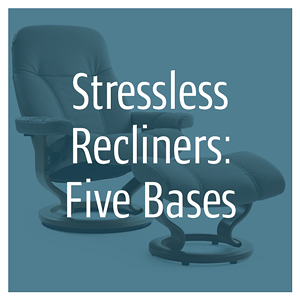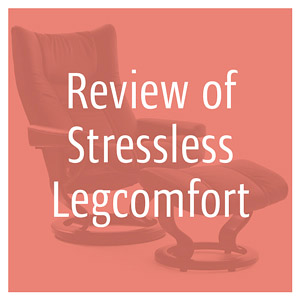 Learn more about the features and benefits of Stressless Recliners:
Choose the size that fits you best!
Every Stressless® model is available in two or three sizes since people come in all different sizes. These size options allow two (or three) different-sized Stressless® models to sit in the same room without compromising style.
Height-Adjustable Headrest
The height-adjustable headrest on many Stressless® recliner and sofa models allows everyone - short, tall, or in-between - to create a personal comfort zone.
Plus™ system
Lean back and the headrest adjusts automatically! Read or watch TV, even in the reclined position. With the Plus™ system, adjustments of the lumbar support are made at the same time. Whether upright or reclined, you'll always be given the proper support for your body.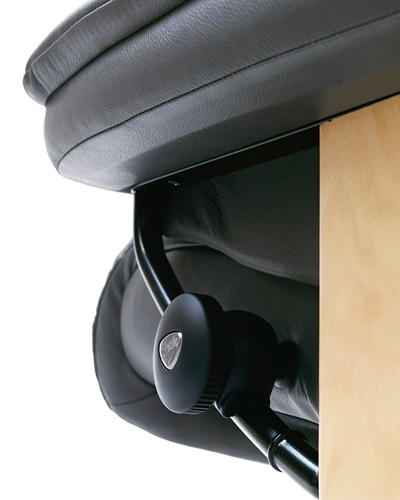 Stressless® Knob
With a slight twist of the Stressless® knob, you can adjust the sliding function once and for all.The seat and back automatically move to provide continued support according to your own body weight.
360 Degree Swivel
You never feel boxed-in with a Stressless® because the smooth-swiveling base lets you revolve a full 360 degrees with just a slight touch of your foot. The unique double-stem construction ensures stability and strength for the lifetime of the chair.
Free-Standing, Tilting Ottoman
Move the lightweight, free-standing ottoman to cradle your lower legs and feet in the optimum position for your height. Our ottomans are so comfortable they double-duty as extra seating. Every Stressless® Recliner has its own ottoman in the same design and finish. The built-in glide function allows the ottoman to automatically adjust to your body movements for the ultimate in comfort.
Take the Comfort Test at one of our six Circle Furniture locations and experience the difference a Stressless Recliner makes.