Have you ever wanted to take certain elements from two different pieces of furniture and put them onto one piece to make something you love?
The Personalize Collection by American Leather knows just how to solve that problem for you! With its endless options and configurations, you have the flexibility to scale to any space in your home and get exactly what you're looking for.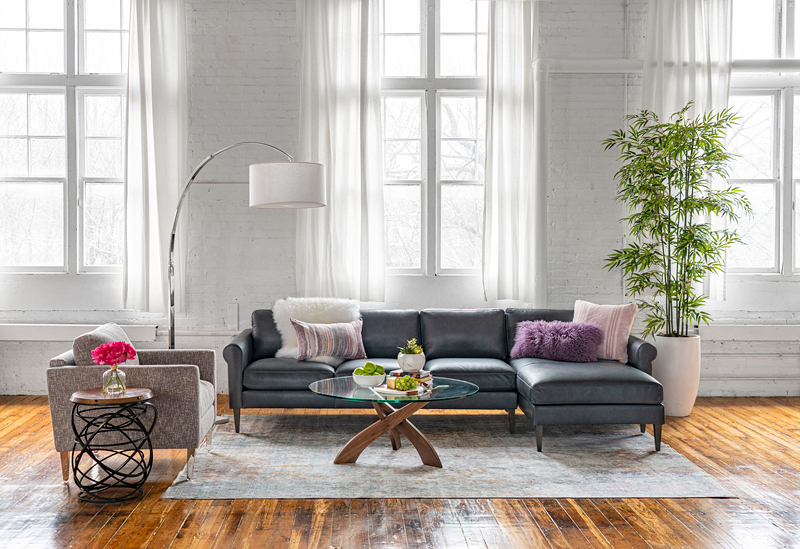 What is the Personalize Collection?
As its name suggests, the Personalize Collection is suited to fulfill your lifestyle and individual needs. You can create a sofa, chair, loveseat, chaise lounge, chair and half, or sectional. There are multiple configurations to work with and you can customize the different features to reflect your style on whichever piece(s) you choose.
Keep reading to learn more!
Features
The Personalize Collection features two or three cushions or a bench seat if you want a cleaner look. The cushions can be down or foam. Both options have a high-resiliency foam core, the first encased in a down blend casing and the latter encased in a fiber wrap. The down cushions have a softer, cozier feel that requires fluffing, whereas the foam cushions require less maintenance.
Another notable feature is the arms. Depending on the look you want to achieve, you can choose a slope arm, rolled arm, soft curve arm, grand track arm, or petite track arm.
For depth, the Personalize Collection offers micro at 34", studio at 38", or grand at 42" for more generous space. The height can be 33" for a low, streamlined look or 36" for something a little taller.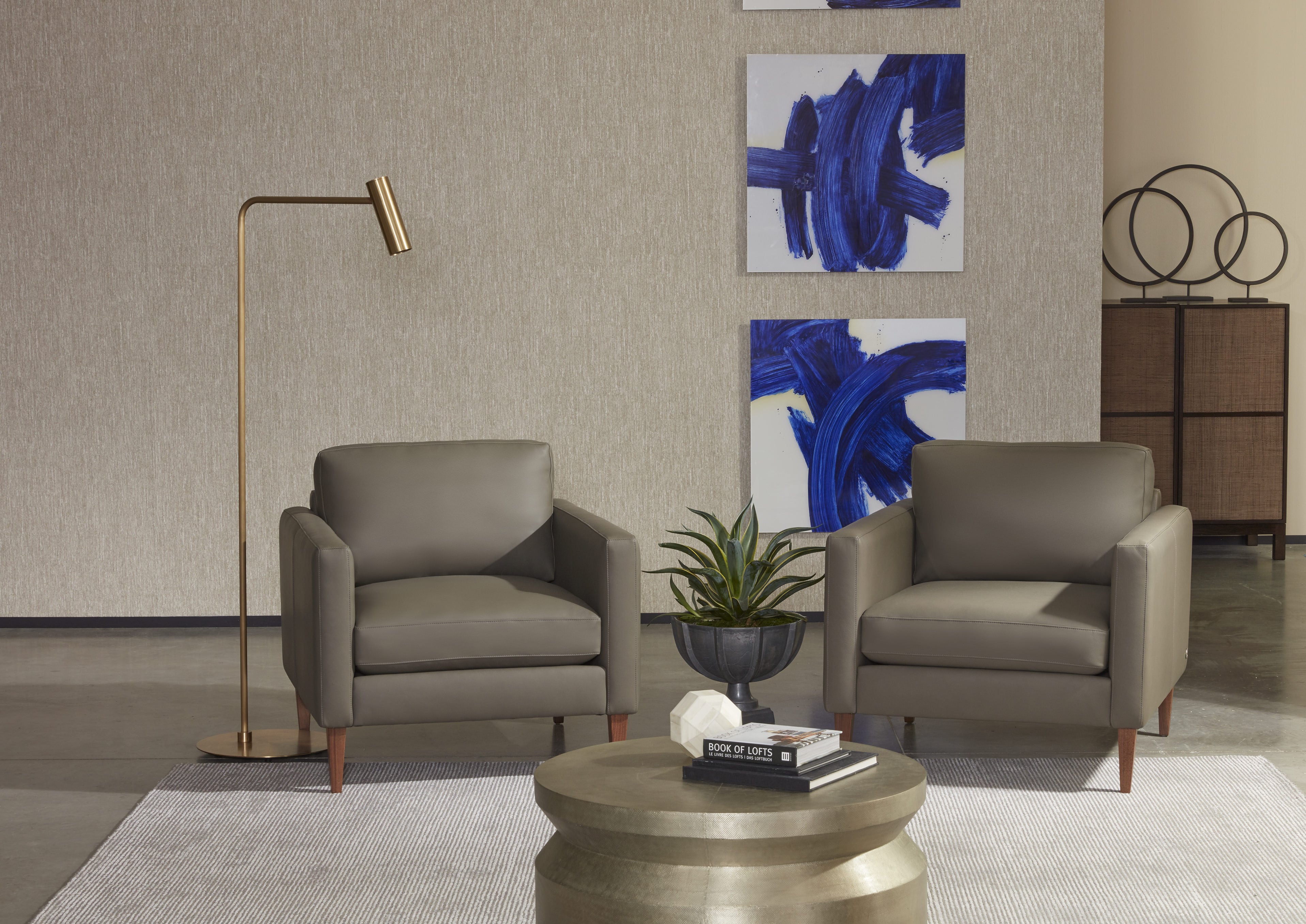 Fabric coverings are available in an array of colors and textures, Ultrasuede, Sunbrella, Crypton, or premium top-grain leather. Finally, the tapered legs come in either metal or wood. Within the metals, you can get burnished bronze, antique brass, or polished nickel. If you opt for wood, you'll choose between natural walnut or gray ash.
Read More: How to Choose a Sofa for a Small Living Room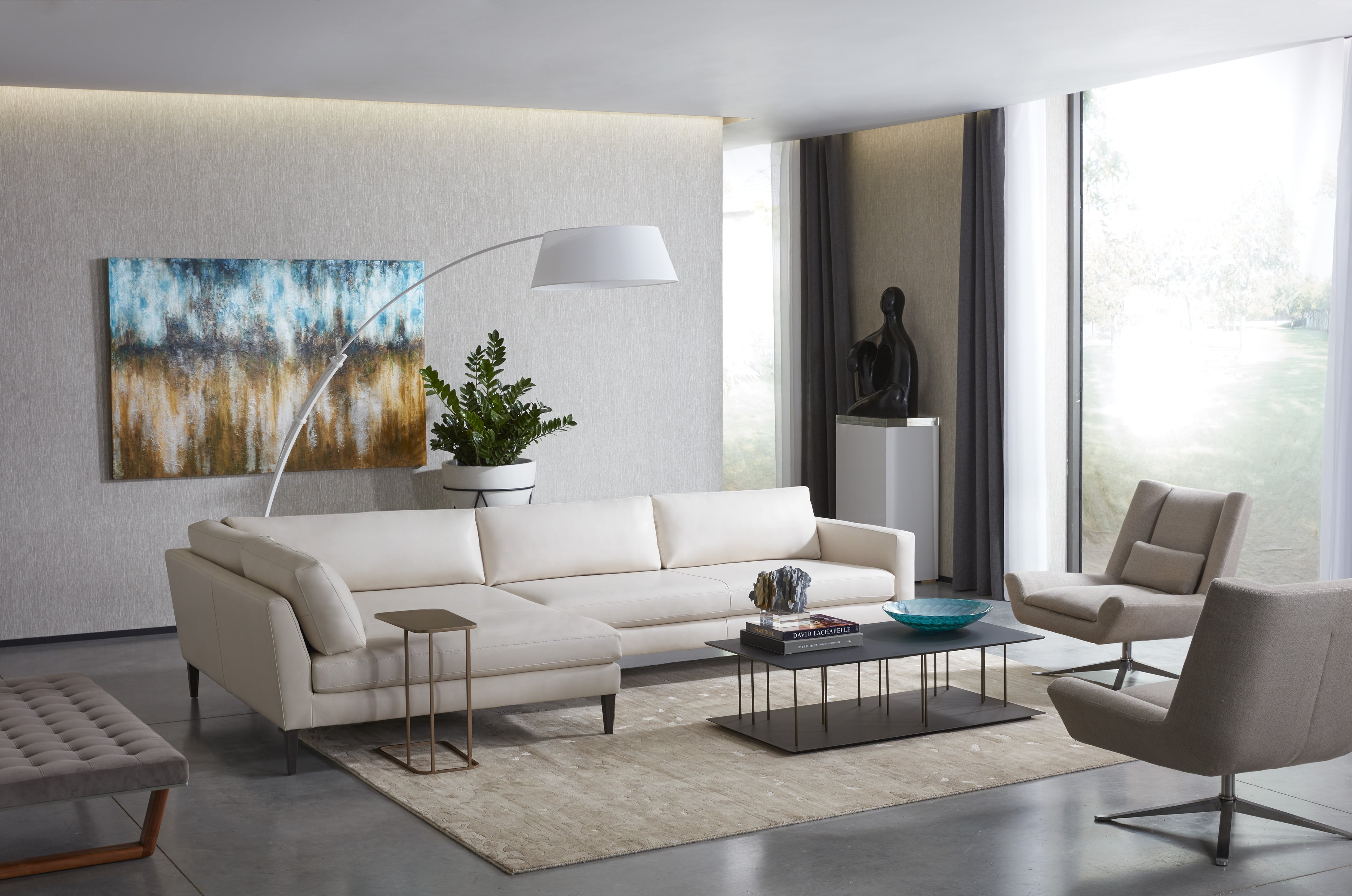 Benefits
No matter what kind of home you have, the Personalize Collection has something for all shapes and sizes. The 75" apartment-sized sofa works well in small spaces, but you can go with a sectional if you have a bigger room to fill.
Linda Maguire, our store manager in Boston, explained, "We can make it the way you want; it's really customizable. If you need a softer seat, we can do that. The possibilities are endless."
Anne Bugatch, a Design Consultant in Boston, added, "It's suited to someone who has a contemporary feeling in their home. Maybe someone who lives in the city and needs specific configurations for their seating. And if they're looking for leather, it's the best option. They have the best leathers."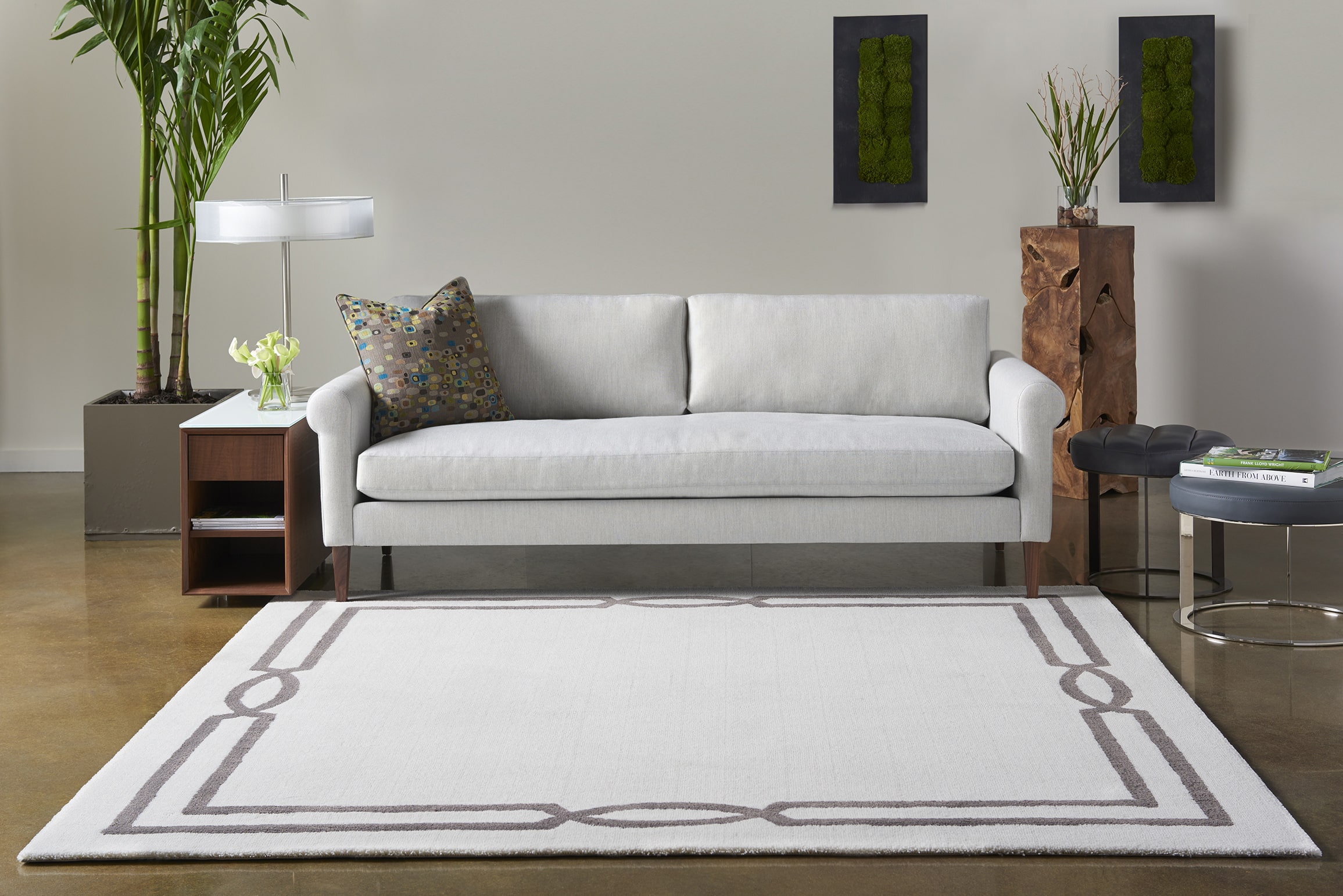 It's also worth noting that American Leather is known for their high-quality materials and construction, and they take pride in their eco-friendly practices to promote sustainability. All of their cushions are soy-based and the foam is certiPUR certified, plus the fabric, foam, leather, and Ultrasuede they use are free of fire retardants.
Read More: American Leather Comfort Sleeper: Comparisons, Price, and Reviews
Downsides
As with any furniture, the Personalize Collection has downsides to consider.
Anne explained, "It's not that unique from a style standpoint, so it may not be for you if you're looking for something more stylized." Clean and contemporary, the Personalize Collection may not be for someone who prefers a more relaxed, rounded look.
The collection is also an investment, or as Linda said, "It's not throwaway furniture."
With that in mind, it's important to consider cost. Pricing for the Personalize Collection can increase depending on the size and features you choose. The seating was built with quality and durability in mind, and the price reflects that. If you're looking for a more affordable option, this collection may not be for you.
Read More: The Best Recliners (And Sofas) for Back Pain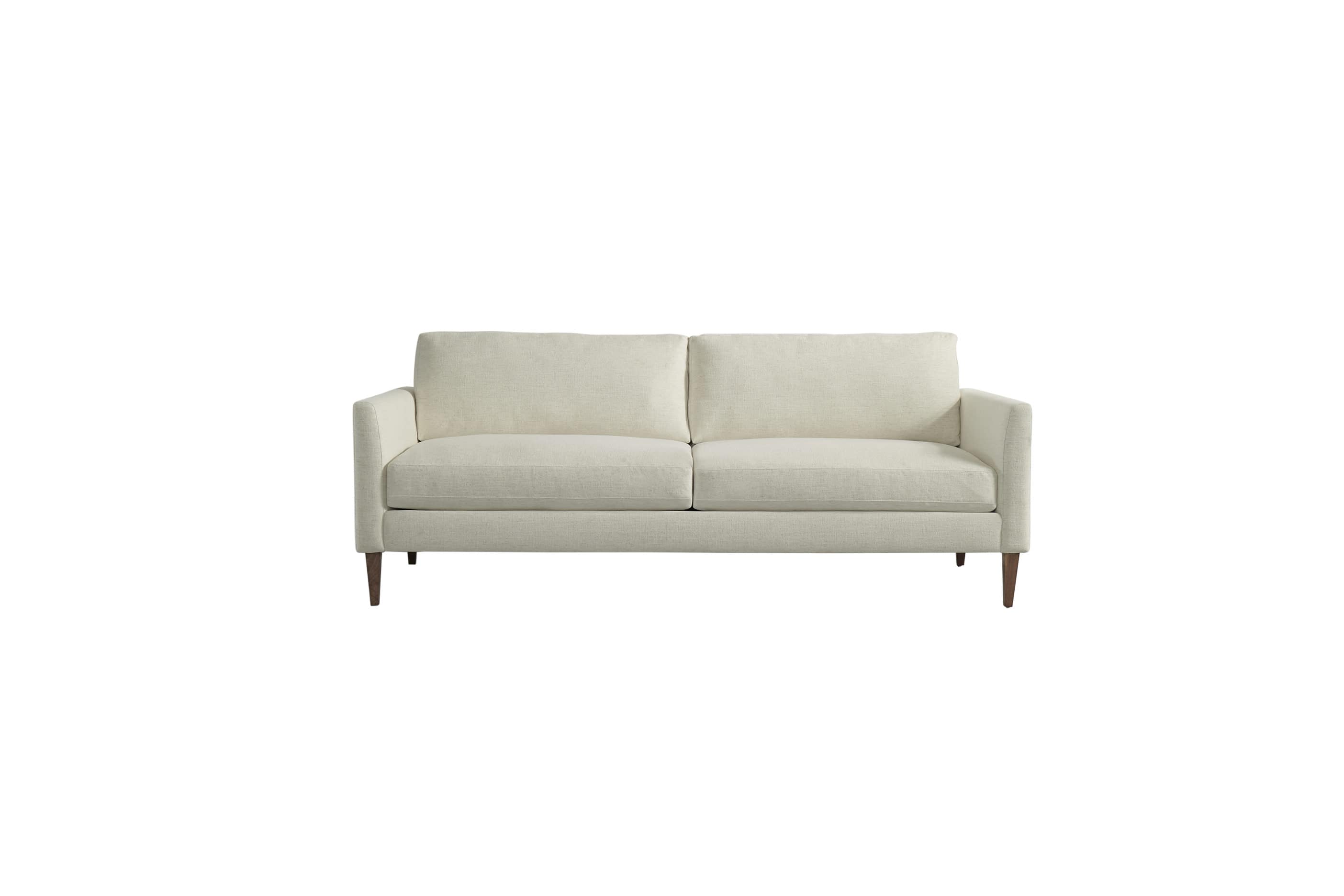 Final thoughts
Now that you've heard the features, pros, and cons of the Personalize Collection by American Leather, how do you know if it's the right option for you?
Start by visiting a showroom to speak with one of our Design Consultants. Let them know about your space, needs, style, and budget. From there, they'll be able to lead you on the right path to help you personalize and perfect your ideal sofa!