American Leather Personalize It is a collection of seating options with multiple customizations available. It's sort of a "˜pick your own perfect sofa' and it's a great option if you have a unique living situation or a small living room that requires a specific configuration. There are many features and benefits of the American Leather Personalize It Collection, but that doesn't mean that it's right for everyone. Keep reading for a complete review of the collection and discover whether it's right for you.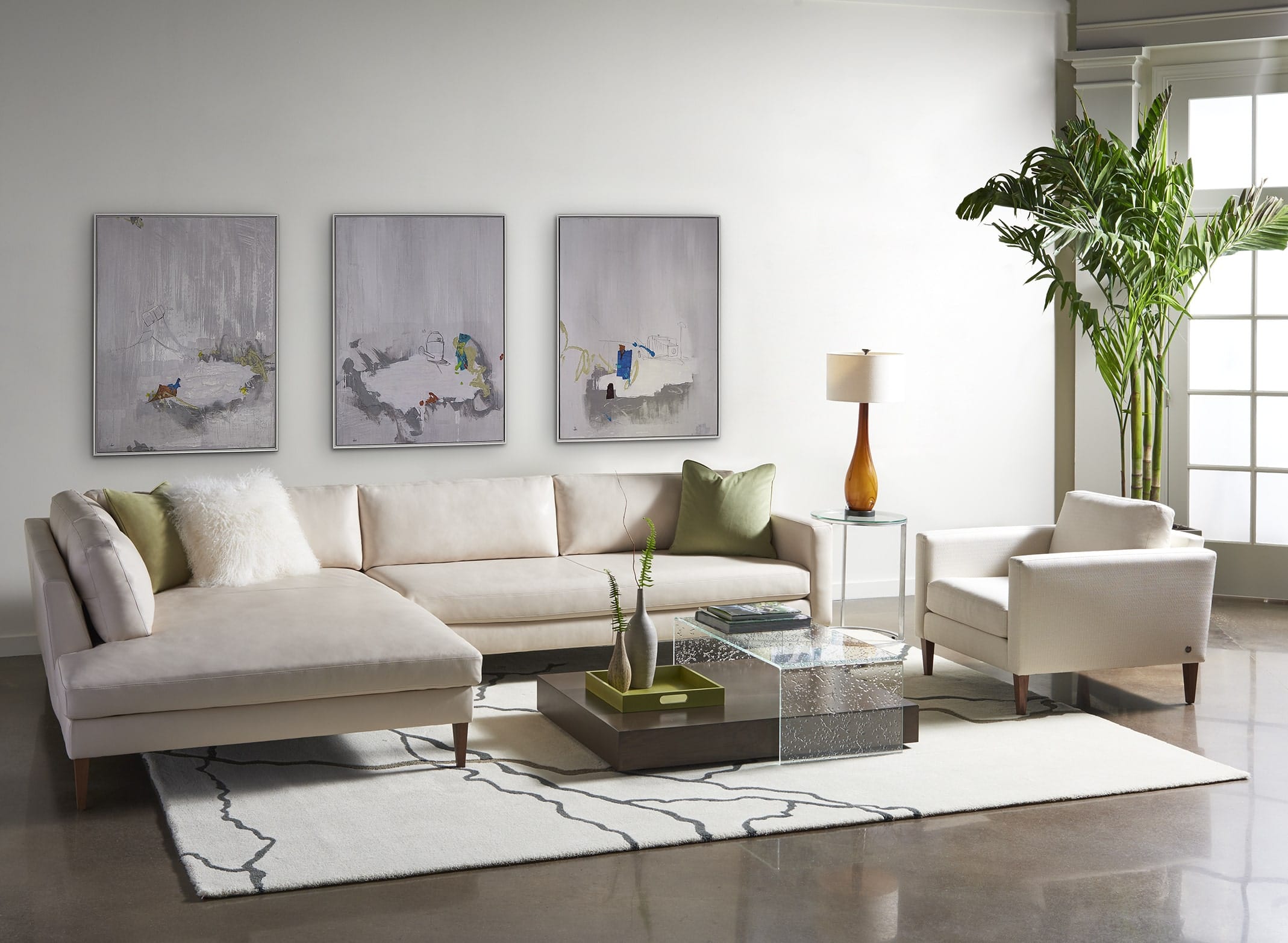 What is American Leather Personalize It
The American Leather Personalize It is, in the company's words, "a customizable luxury furniture collection that fits your lifestyle needs." Within the collection, you can create a sofa, chair, loveseat, chaise, chair and half, and numerous configurations of sectionals. There are several options within these configurations, including arm style, cushion number, cushion fill, depth, back height, upholstery choice, and leg material.
Features
The American Leather Personalize It Collection comes with many features, and the biggest feature is the choice in itself. The first notable feature is that you're able to choose between a rolled arm, a soft curve arm, a grand track arm, and a petite track arm. There are three cushion options, you're able to choose between three seat cushions, two seat cushions, or a bench seat for a more modern, clean look.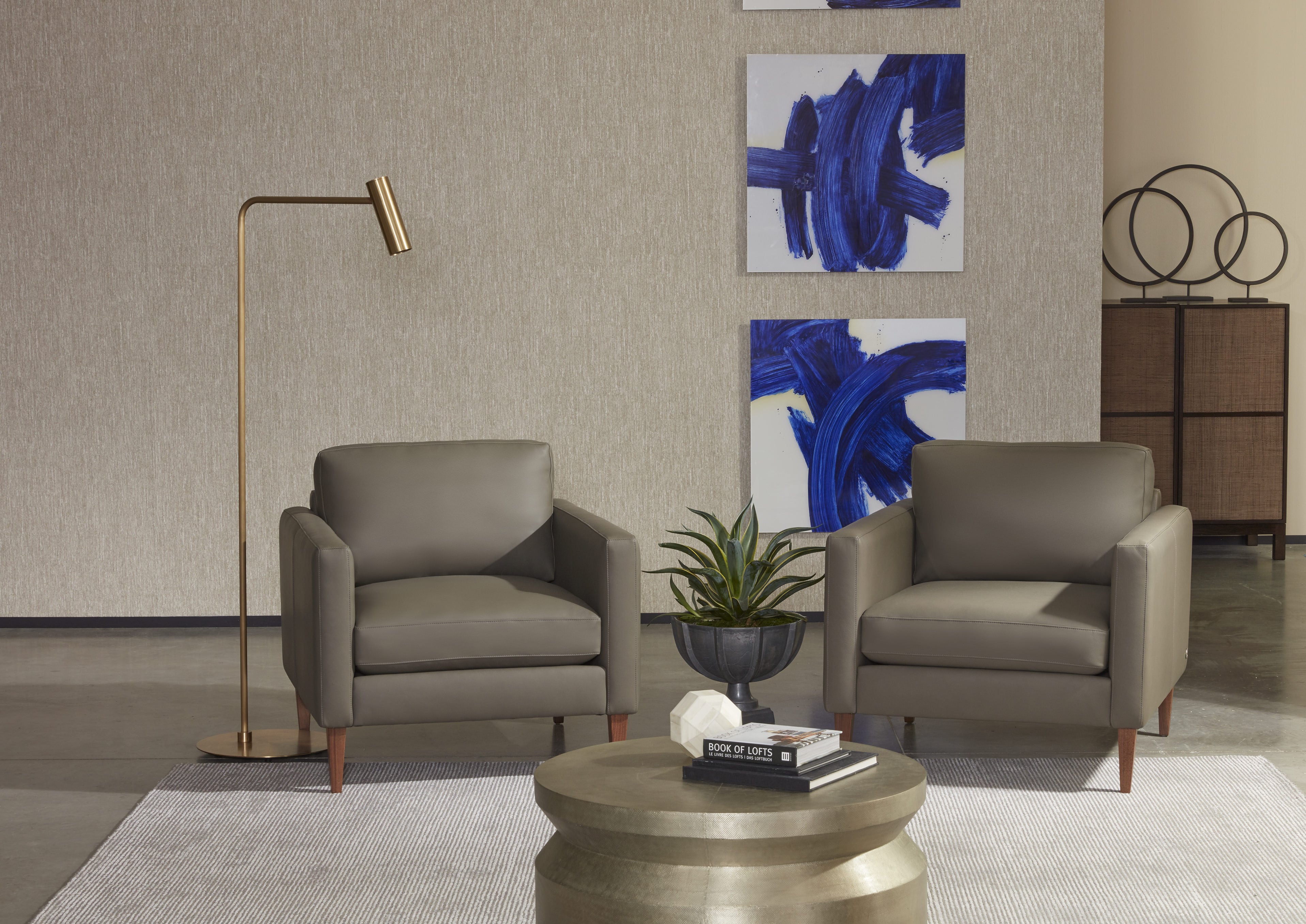 Next, you're able to choose between down cushions or foam cushions. Both cushion options have a high-resiliency foam core, the first encased in a down blend casing and the latter encased in a fiber wrap. The down cushions have a softer, cozier feel that requires fluffing, whereas the foam cushions require less maintenance. You can select both the depth of the sofa and the overall height. For depth, you can choose between 38" or 42" for more generous lounging space. The overall height of the sofa can either be 33" for a low streamlined look or 36" which is a great choice if you're taller or prefer more head support. The coverings available are fabric, in an array of colors and textures, Ultrasuede, Sunbrella, Crypton or premium quality top-grain leather. Finally, you're able to choose between either a metal or wood leg. Within the metals, there are three options: burnished bronze, antique brass, or polished nickel. If you choose a wood leg you'll choose between natural walnut or gray ash. Read More: How to Choose a Sofa for a Small Living Room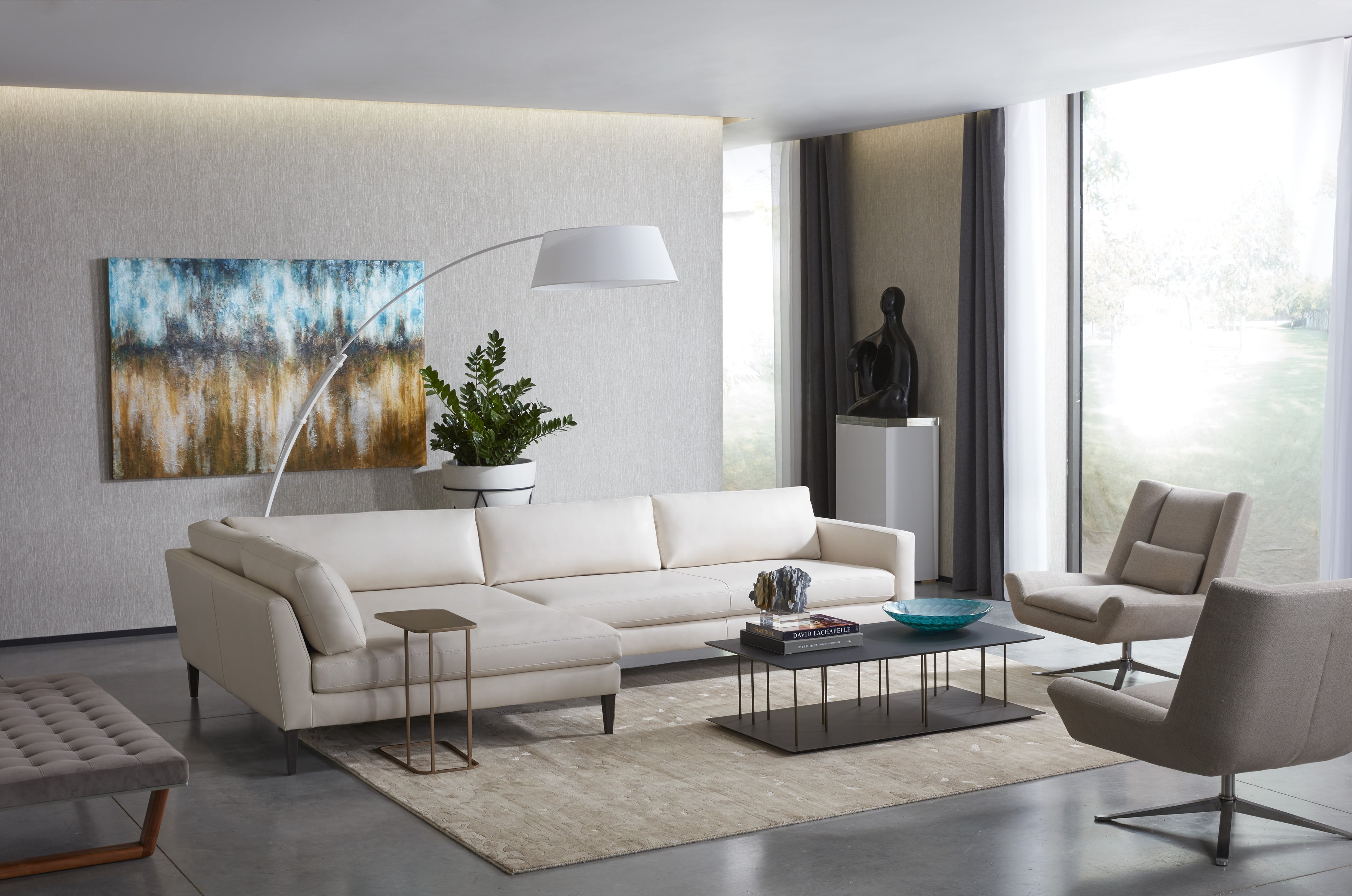 Benefits
There are numerous benefits to the American Leather Personalize It Collection. As the name suggests, it's personalized and suited to fulfill your unique needs. Linda Maguire, our store manager in Boston, explains, "We can make it the way you want, it's really customizable. If you need a softer seat, we can do that. The possibilities are endless." Anne Bugatch, a design consultant in Boston, points out "It's suited to someone who has a contemporary feeling in their home. Maybe someone who lives in the city and needs specific configurations for their seating. And if they're looking for leather, it's the best option. They have the best leathers." American Leather is based in Dallas, Texas, so the furniture is American-made and generally has a quick lead time. They're known for their strong frames and high-quality materials and construction.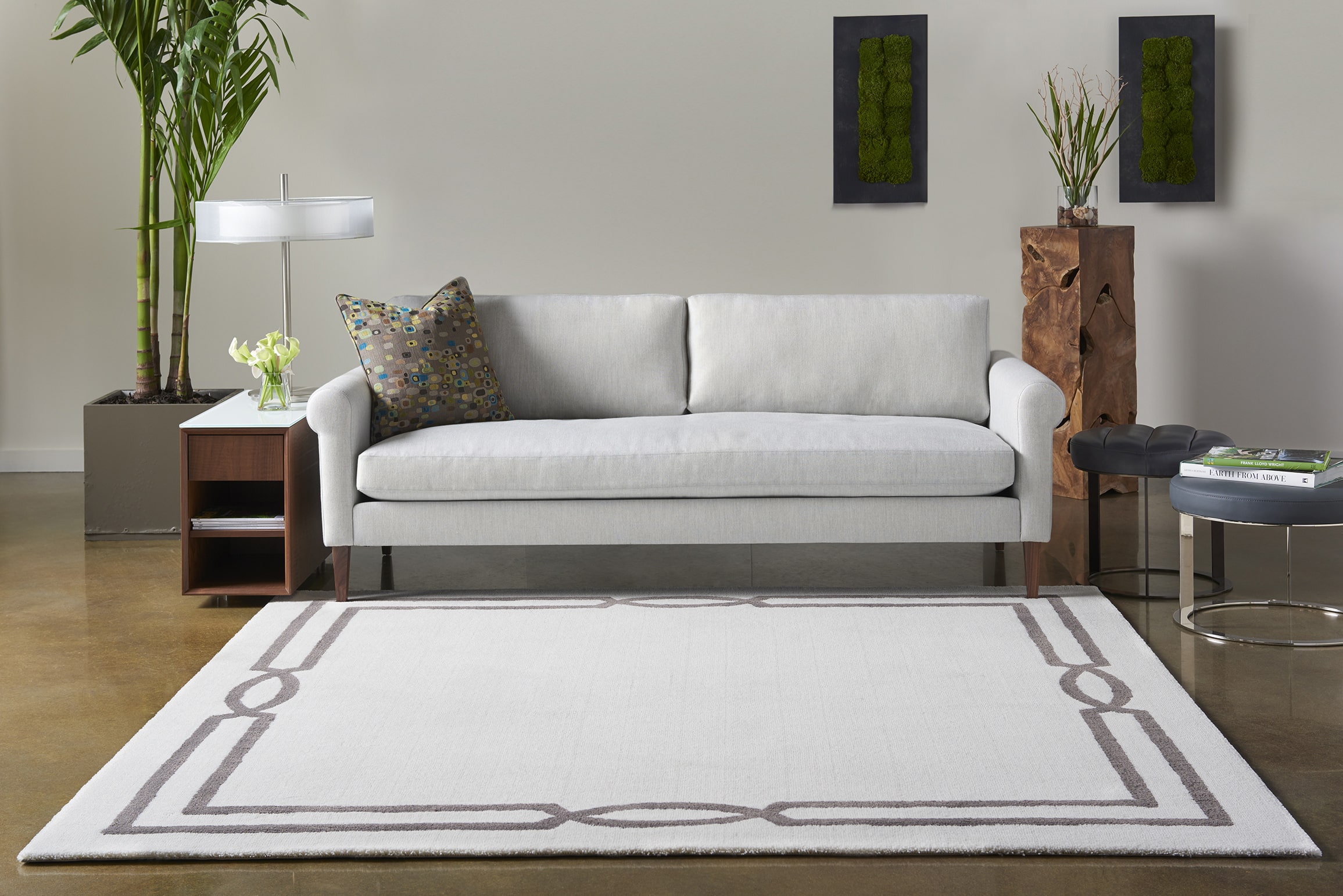 They're also founding members of the Sustainable Furnishings Council, and they take pride in producing furniture that's made with the environment and a healthy ecosystem in mind. Their cushions are soy-based, the foam is certiPUR certified, and the fabric, foam, leather, and Ultrasuede they use are free of fire retardants. Learn more about the Sustainable Furnishings Council here.
Read More: American Leather Comfort Sleeper: Comparisons, Price, and Reviews
Downsides
As with any collection of furniture, the American Leather Personalize It Collections has downsides as well and it won't be for everyone. To begin, Linda points out the most obvious of downsides, "There are so many options. It's not for someone who's easily overwhelmed by making decisions." Anne points out that "it's not that unique from a style standpoint so it may not be for you if you're looking for something more stylized." The seating has a very contemporary, clean look, so if you prefer a relaxed, rounded look this collection won't be up your alley. The collection is an investment so it won't be for someone who's looking for a more affordable option. "It's not throwaway furniture," Linda says. The price for a sofa start at around $2,599 and goes up depending on the size and features you choose. The seating is built with quality and durability in mind and the price reflects that. For some, the price will be worth it and for others, it won't. With all of the configurations available, they don't have an apartment sized sofa, so that's something to be aware of if you're specifically looking for that. As for the depth options available, 38" may be too deep for those looking for a 36" deep sofa. Read More: The Best Recliners (And Sofas) for Back Pain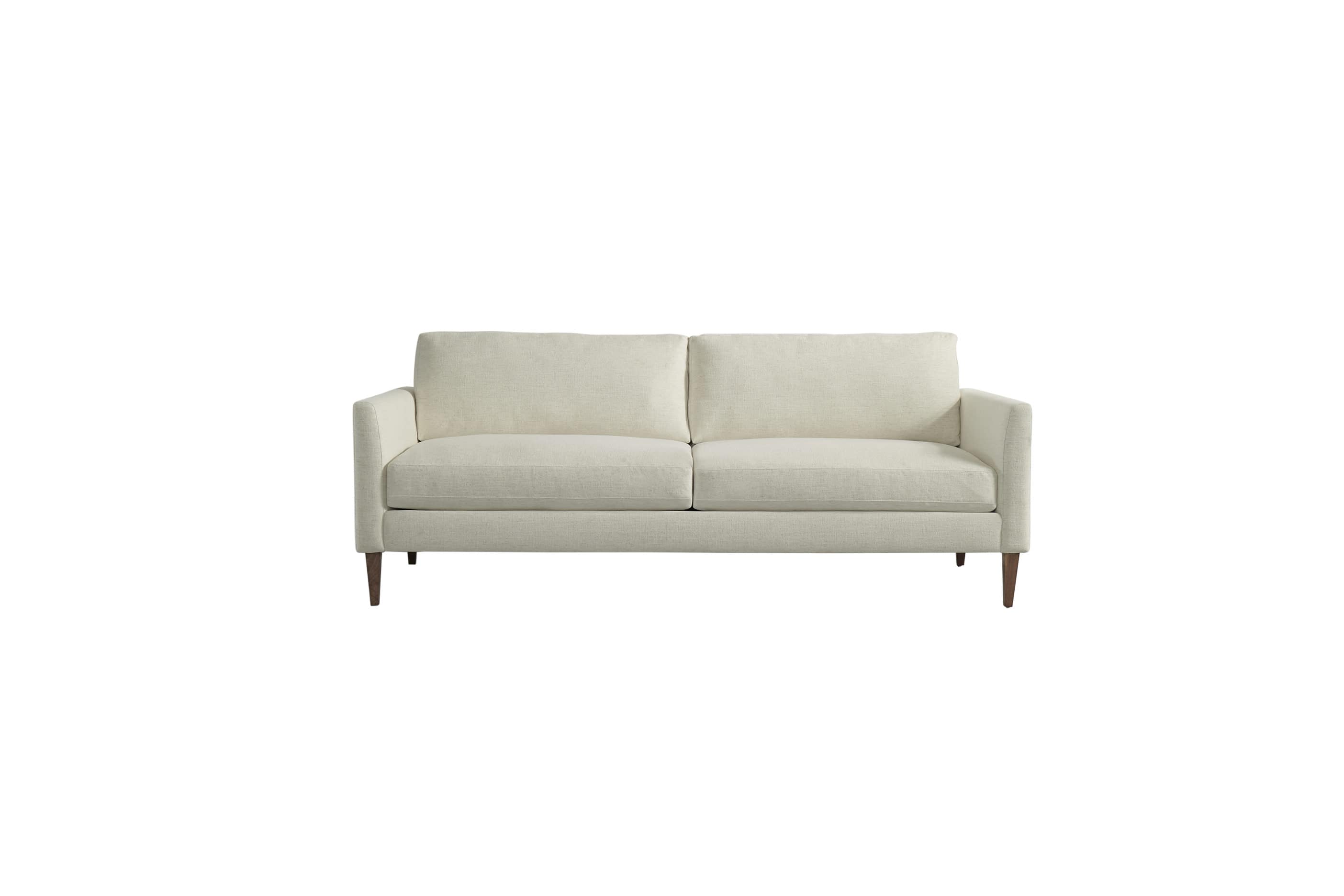 Final thoughts
Now that you've heard about the features, pros, and cons of the American Leather Personalize It collection, how do you know if it's the right option for you It's best to start your deliberation with your own space, needs, style, and budget. Next, come into one of our showrooms to try a sofa out for yourself and talk to a designer. With their years of experience, they'll be able to lead you on the right path, choosing the perfect sofa for you, whether it's from the Personalize It collection or something else entirely. Their infinite knowledge is really the most important step in a furniture buying decision. Visit us on our YouTube Channel and get to know our designers!