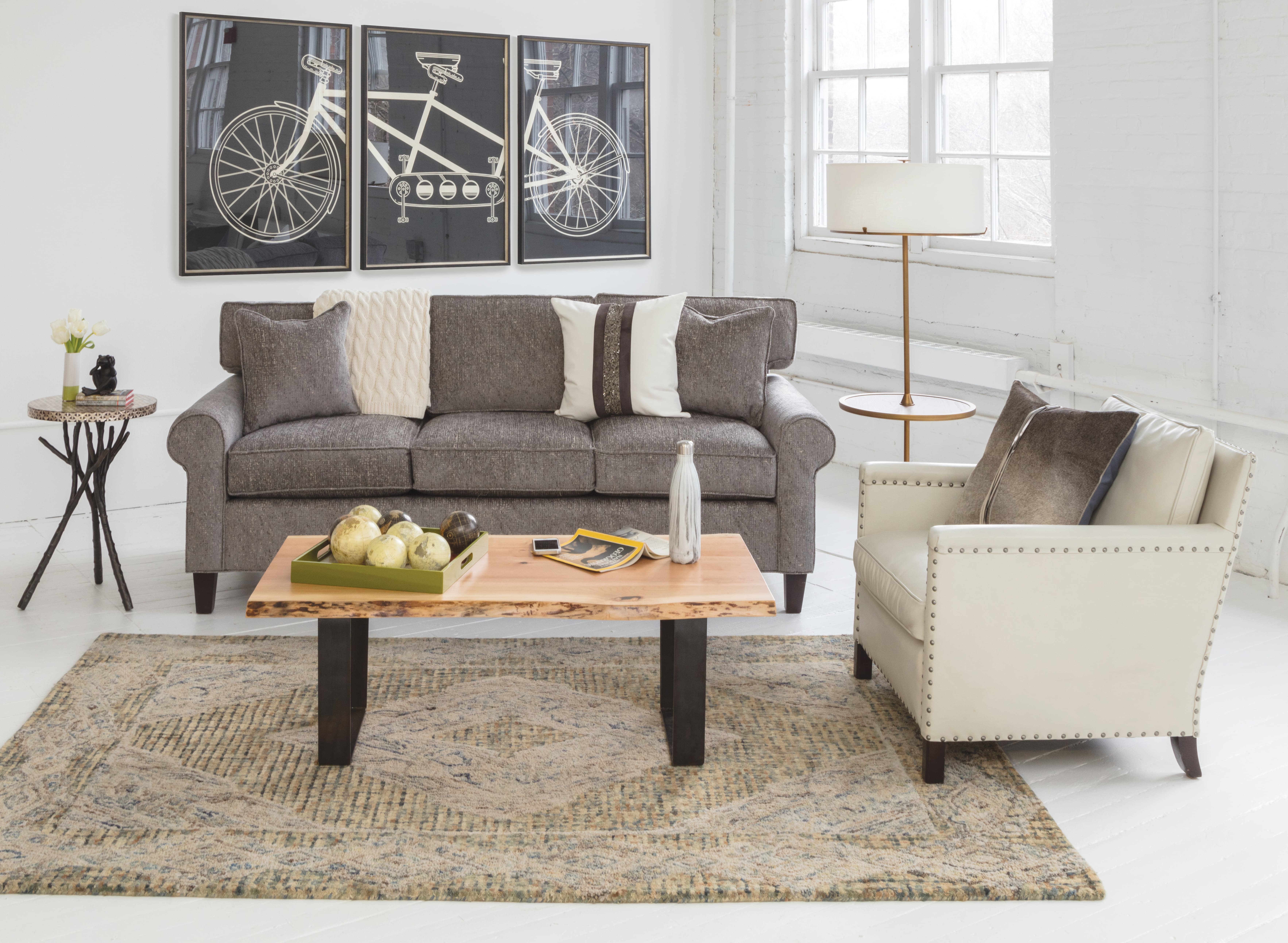 A coffee table acts as a centerpiece in a living room, grounding the seating area and acting as both a design element and a functional piece. The functionality of your coffee table is really dependent on lifestyle and what you're looking for. So naturally, how much you spend on a coffee table will vary. Regardless of the style you're looking for, it's important to know how much a coffee table costs and what exactly you're paying for. As with all furniture pieces, the range of prices for coffee tables will vary depending on quality, size, and material.
How much do coffee tables cost
As a general rule, our coffee tables will cost somewhere around $399 to $1,699. We carry numerous styles from traditional to modern, and the price variation is a result of the intricacies of these styles as well as the materials used. Here is a selection of coffee tables we carry, ranging from affordable to higher end, in a varying selection of styles: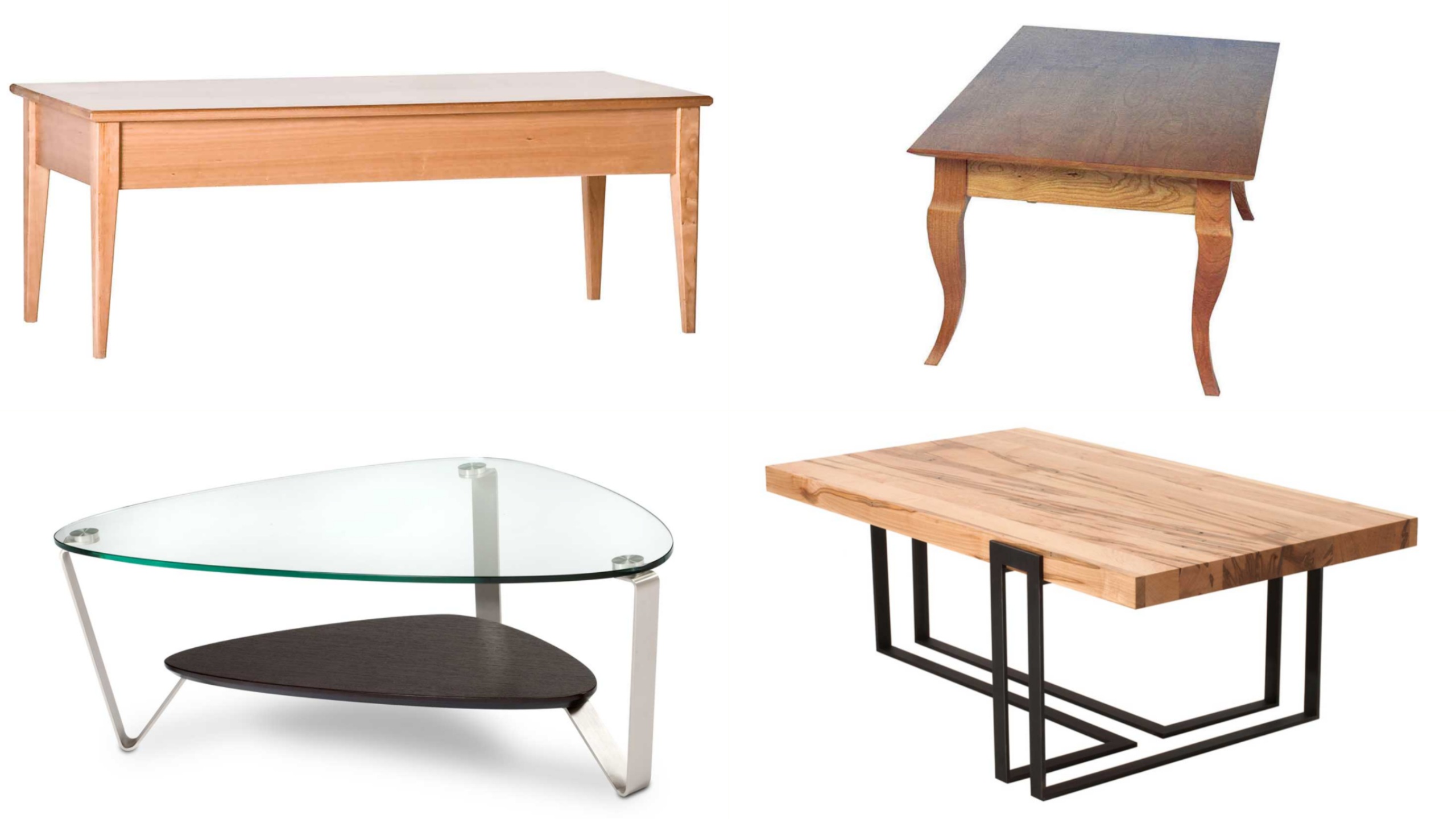 Clockwise from top left: Shaker Cocktail Table, French Country Cocktail Table, Dino Small Coffee Table, Watson Cocktail Table
Shaker Cocktail Table: $399
This is a simple coffee table featuring clean lines and cherry wood.
French Country Cocktail Table: $599
This is a French country style available in a variety of woods and finishes.
Dino Small Coffee Table: $629
A more modern take on a coffee table with a glass top and a lower wood shelf.
Watson Cocktail Table: $1,355
This is a wooden coffee table with a unique, funky design and a distressed finish.
What are you paying for
Quality
Here at Circle Furniture, we pride ourselves on our effort to be both local and sustainable. Most of our wooden coffee tables are produced in the USA, and a good majority of them are made in New England by local craftsmen. The wood used for our coffee tables is sourced from sustainable forests in the Northeast and throughout the country. To learn more about our focus on sustainability, read more here. Our focus is, always, quality furniture. By partnering with local and sustainable wood manufacturers, we are not only supporting local businesses, but also ensuring that the quality of the wood is top notch. As with most things in life, higher quality equates to a higher price. It also means your coffee table will have been made with attention to detail and will have longevity in your home.
Type of Wood
Although there are a variety of woods that coffee tables can be made out of, the most popular woods are Cherry, Maple, Ash, Walnut, and Oak. These are hardwoods that we source from the central core of the tree, otherwise known as the "heartwood." They have a higher density and are strong and durable, making them excellent choices for coffee tables. The price of your coffee table will vary depending on the wood species used. Walnut wood is generally the most premium due to the limited area in which it can be grown. Ash, Maple, and Cherry woods tend to be less expensive than Walnut as they are more abundant. Choosing the type of wood for your coffee table really depends on personal preference and what color suits your living room. Another factor in price is the way the wood of a coffee table is distressed. A table with a distressed finish will undergo more levels of staining and rubbing to achieve the desired look, and this process will add to the cost. Read More: Why is Wood Furniture So Expensive A Detailed Breakdown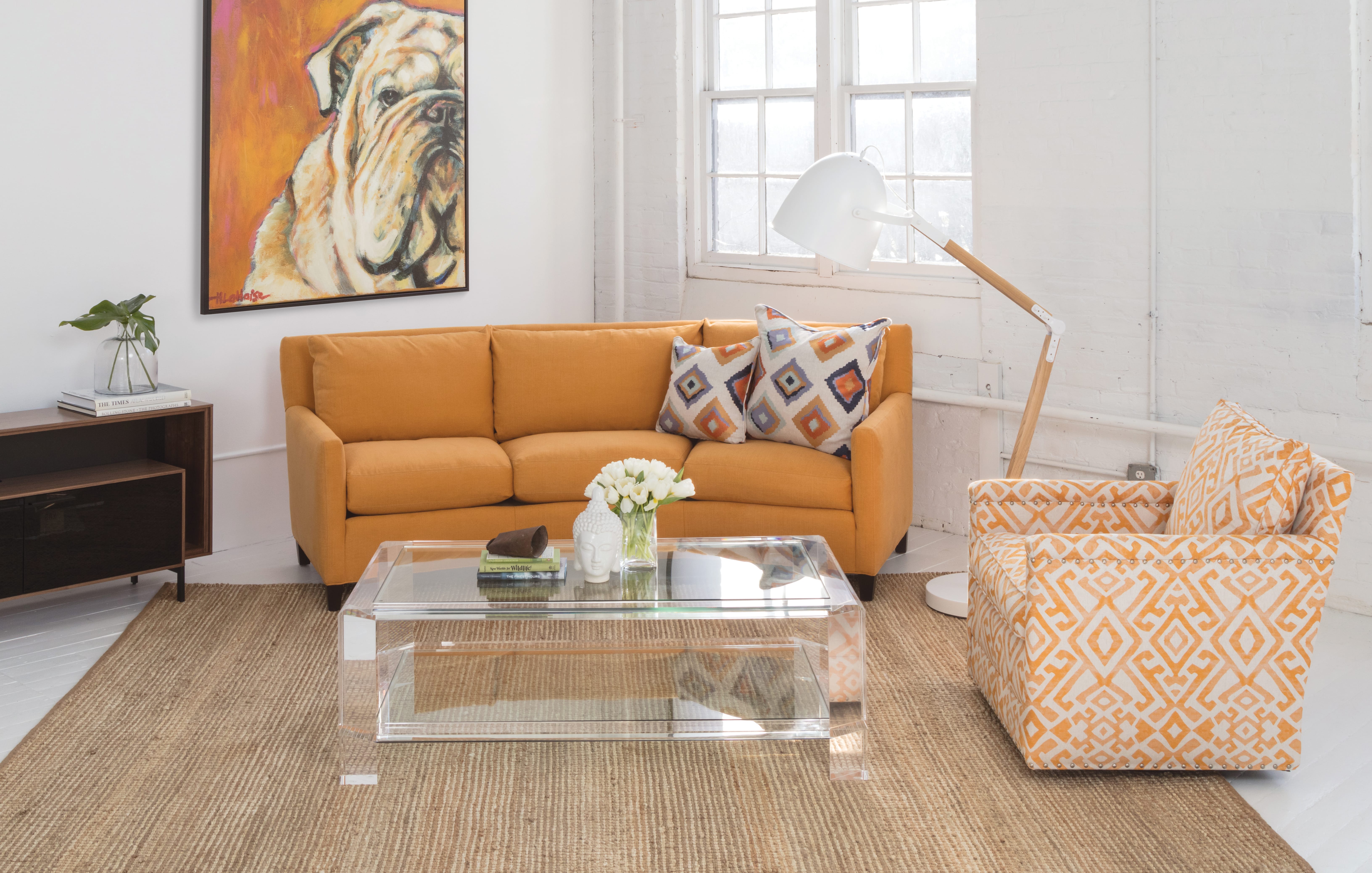 Size
The larger the size of the coffee table, the higher the price will be because larger tables require more wood and materials.
Style and Design
The style of a coffee table will play a large role in the final cost. If the coffee table has shelves, drawers, or additional design elements, the cost will generally be higher. Metal and stone coffee tables will generally run a little higher in pricing because of the cost of the elements used to make them. The process of cutting and forging the metal and stone will also add to the price. Read More: Accent Furniture Guide: Space Planning and Height
Conclusion
When thinking about budgeting for a coffee table, it's important to think about both the design element and the functionality you're looking for. If you love the look of a unique coffee table with elements of design, it may be worth it to pay more. You might be looking for a coffee table with drawers, or a sturdy wood to withstand years of use. Our designers will work with you and your budget to help you choose the right coffee table. With their extensive knowledge of wood and design, they will be the perfect resource to help you make an informed decision. Come into any of our 6 showrooms across Massachusetts and say hello! Discover how to choose the perfect coffee table for you! Meet our Designers! Looking for another resource for all things home decor Check out the Circle Furniture YouTube Channel!