You heard it here first: Circle Furniture is expanding into the commercial space!
With our new Commercial Design Program, our goal is to bring businesses and properties to life so that they're functional yet inviting for both employees and clients/visitors.
We'd like to introduce our Commercial Properties Interior Designer, Teri Carrier, who's been creating beautiful spaces her entire career. With a passion for art and a design philosophy that focuses on the needs of her clients, she thrives on helping people and ensuring they have comfortable spaces that they love living and working in.
Teri's ready to take her knowledge and expertise and hit the ground running on all things commercial design. We spoke with her about our new program and what you can expect! Read on for more.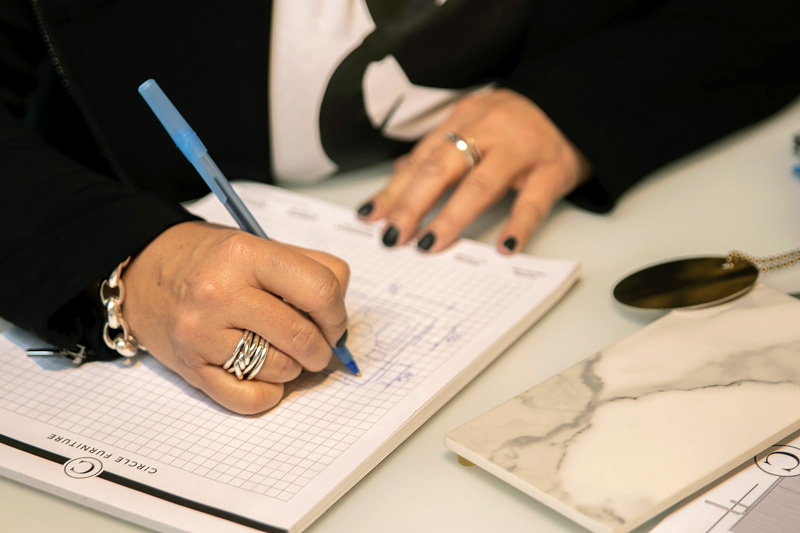 What is the Commercial Design Program at Circle Furniture?
Our Commercial Design Program is new in the sense that it's our first time collaborating with various businesses and office spaces. Right now, we're focused on hotels, model residential units, offices, and restaurants. No matter the scale of your space, we want to help you with your project.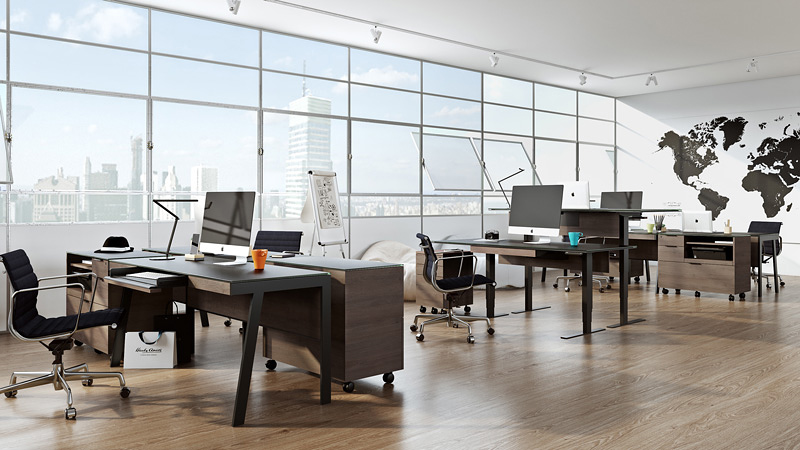 What to expect from working with Circle Furniture
The quality service and expert design that we've been committed to since 1952 can be expected in our new Commercial Design Program. We're here to help with any detail - from specifications like tile, lighting, wall coverings, and paint to spacing, furnishings, and fabrics. We'll also answer your questions and address any concerns that you may have along the way.
"There's no reason for you to feel like you're alone in this process," expressed Teri.
As a team-oriented business, we like working together and collaborating on ideas to design a space that you're going to be proud of.
If you're unsure of what you want to do with your space, Teri can come measure the area, create a plan, and then discuss the workflow as well as what sort of pieces you'd like to see.
It's also important to us that you feel safe at work, especially with everything that's happened over the last year and a half. Whether you're returning to the office for the first time since the start of the pandemic or you've been back for a while, our goal is to give you a creative, productive space that you feel comfortable working in.
"We want to make sure that when you're coming back to your commercial property and to your offices, you feel that same vibe that was happening at home where you felt comfortable and at ease," Teri explained. "We don't want to change that."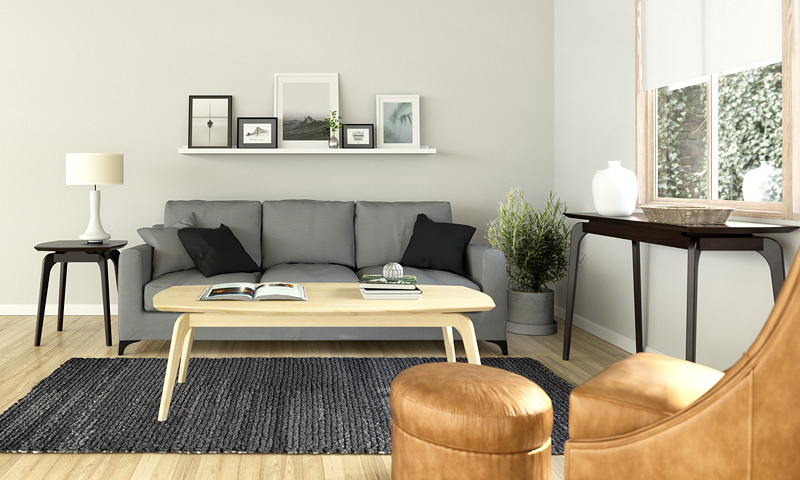 The importance of working with a professional commercial designer
As a business, you want your establishment to serve its purpose while ensuring people love coming in. Working with a professional commercial designer will help you accomplish this.
"Form and function don't have to be separate from beauty. You can do all three. It's just a matter of picking the right things," Teri said.
A commercial designer is also going to make sure that what they select for the space meets the proper codes for commercial use. They're going to consider things like:
How the space is going to be used

Materials that will last and stand against frequent use

What's going to hold up in terms of style

What furniture is going to scale proportionately to the space

What amenities residential buildings should have to appeal to their demographic
When it comes to commercial design projects, Teri takes the same approach she would when working with homeowners: ask questions, listen, and get to know the client.
In the case of the workplace, "You need to know how the space is going to be used with everybody, hopefully in 2022, coming back to the work environment," she said. "I think there needs to be changes to the workflow and work office. And it depends on what they do. For instance, a lot of companies still want to have that gathering space - that think tank in the middle where people gather if they're doing creative things. But we also need to be safe about it, so there's a whole new way of designing for that."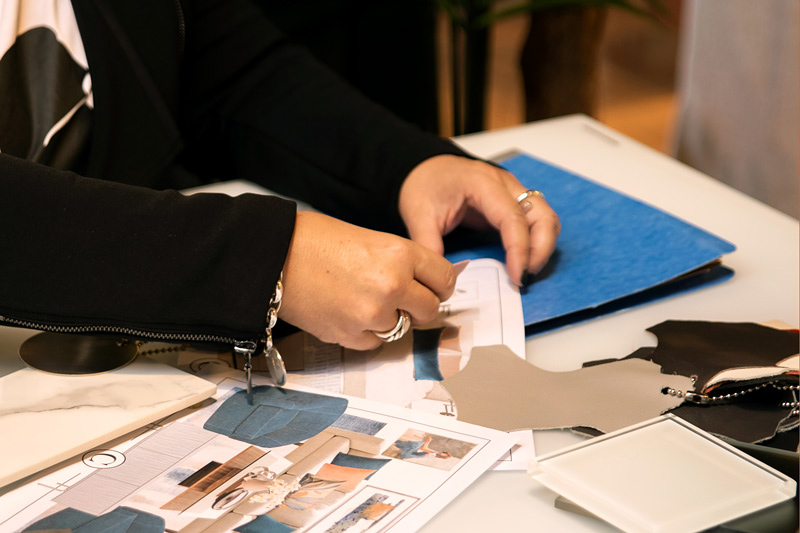 Get started on your commercial design project today
Whether your current space needs a refresh or you're starting completely from scratch, contact Teri and she'll transform your ideas into a beautiful space you'll be eager to show off to everyone.
And be sure to stay tuned as we start working on some exciting projects!
Author: Marycatherine Karcich