Regardless of how big your design project is, starting from a blank canvas can be intimidating. And, when you're investing money into anything, you want to be sure you're making informed decisions.
That's where we come in. A design consultation is a chance to meet with a trained and educated designer and work with them to craft a unique room plan that works for you.
They'll ask the right questions, streamline the selection process, work with your budget, and do everything they can to create a space you love to live in.
We talked to Nancy, a Design Consultant in our Cambridge store to break down everything you need to know about preparing for a design consultation and what you can expect at the end.
First steps and questions to ask yourself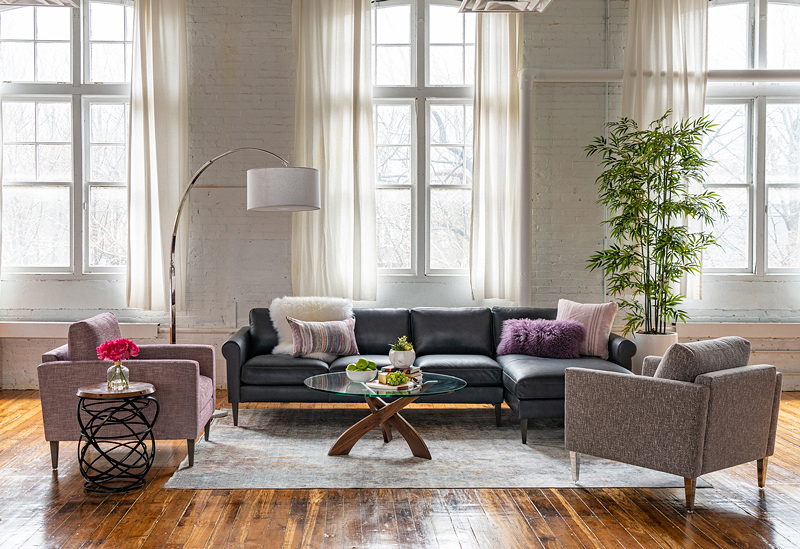 The very first step when you're thinking about a design project is to ask yourself some basic questions about the space. Before you get into color, patterns – the fun stuff, if you will – it's important to consider functionality first.
Nancy explains, "Make some notes about how you're planning on using the room. Asking yourself these questions and preparing ahead of time will help your Design Consultant best accomplish your goals."
Here's a list of questions to run through as you think about the space:
Are you going to be replacing a single item to coordinate with other items in the room? Or, are you going to be redesigning the room entirely?
Who will be using the room? How many people?
How are you going to be using it? Is it relaxed or more formal?
What are your initial visions for the room in terms of color and style?
What are you keeping and what are you looking to replace?
What (and who) to bring with you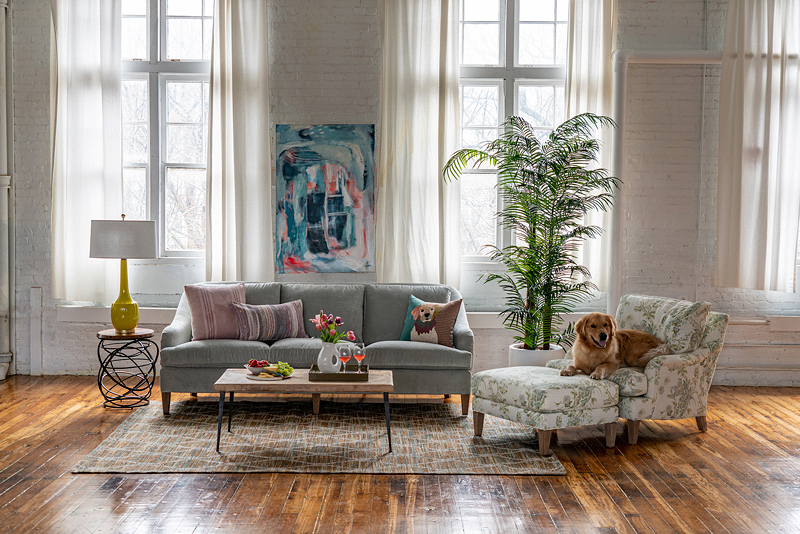 After preparing by asking yourself some basic questions, there are three important things you should bring to a design consultation: dimensions, pictures, and inspiration.
Dimensions will be key in creating a detailed and accurate room plan as well as choosing the right size furniture. No one wants to buy a new sofa only to find out it takes over the entire room.
You should also consider and let your designers know about anything that might make the delivery of pieces challenging - narrow hallways, stairs, an elevator, etc.
Nancy says, "Be sure to have a long enough tape measure, and you'll usually need two people to get the job done. Include any structural elements like fireplaces or doorways. If you live in a condo, there's always a floor plan on file at the registry of deeds in Massachusetts, so that can save you a bit of time."
Next up, pictures. While not absolutely necessary, pictures give our designers a feel for the space – how it's used, where the entry and exit points are, and what you need from the space.
Nancy says, "Pictures gives us an idea of how you live in the room. When you're taking a photo, get the entire room and take several different angles so we can get a feel for the whole space."
Next, it's a great idea to think about your inspiration before a design consultation. Again, this isn't necessary and sometimes you need a trained eye to discover what your preferences are. But, any ideas of what you love are helpful – whether it's from Pinterest, magazines, or TV shows.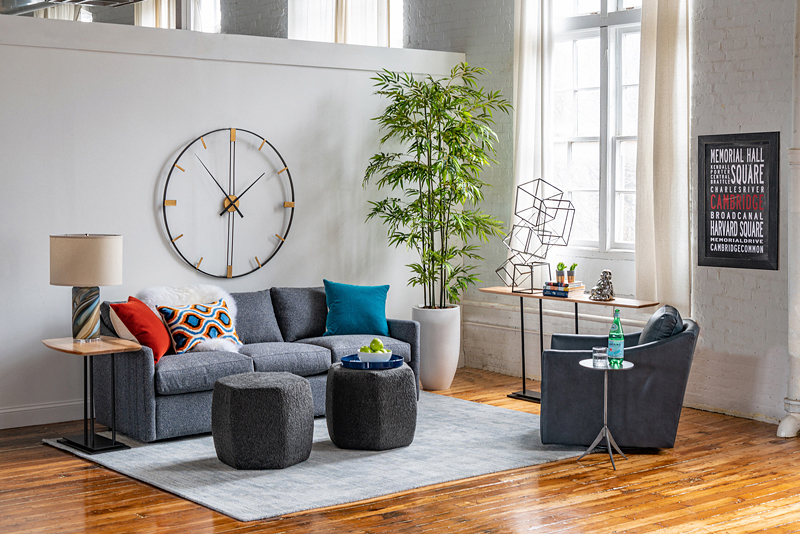 Nancy explains, "It's all about what you want, so the more information you can share, the easier it's going to be to design a home that reflects your life and your style. And finding inspiration is fun! It can be as simple as bringing in one image that you love."
Finally, think about who you're bringing to the appointment. Nancy suggests "bringing people who are going to be living in the space and having a lot of input – whether it's a very tall person, a mature person, or just someone who wants to be involved."
Consider your budget
It goes without saying that you should think about your budget before starting a design project. This information, although somewhat personal, is going to be very helpful for your Design Consultant.
Nancy describes, "Every designer you're working with is going to want to help you stay within your parameters. They might give you options outside of your budget, but most often they're going to work with you to stay within a range you're comfortable with."
"You're trusting your Design Consultant to create a room and they're going to do a better job of it if they know what your limitations and expectations are."
Stay open-minded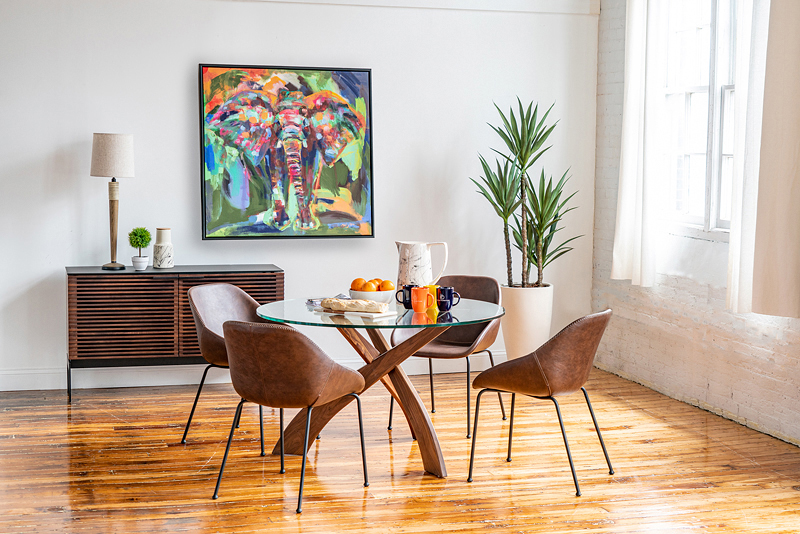 Even if you come ultra-prepared knowing exactly what you want, you might be surprised at what comes out of a design consultation. Sometimes all you need is a second pair of eyes to help you see your space in an entirely new light.
Nancy says, "I've had customers come in and show me their magazine and say that they want the room to be exactly like this. And in the end, we developed a different space that was even better than what they expected because they were open-minded. Don't underestimate bringing your ideas but also stay open to hearing new ones."
"Your Design Consultant might present you with ideas you haven't thought of yet – a different layout for the room, pieces that might coordinate, and pops of color to bring the space to life."
What to expect from the appointment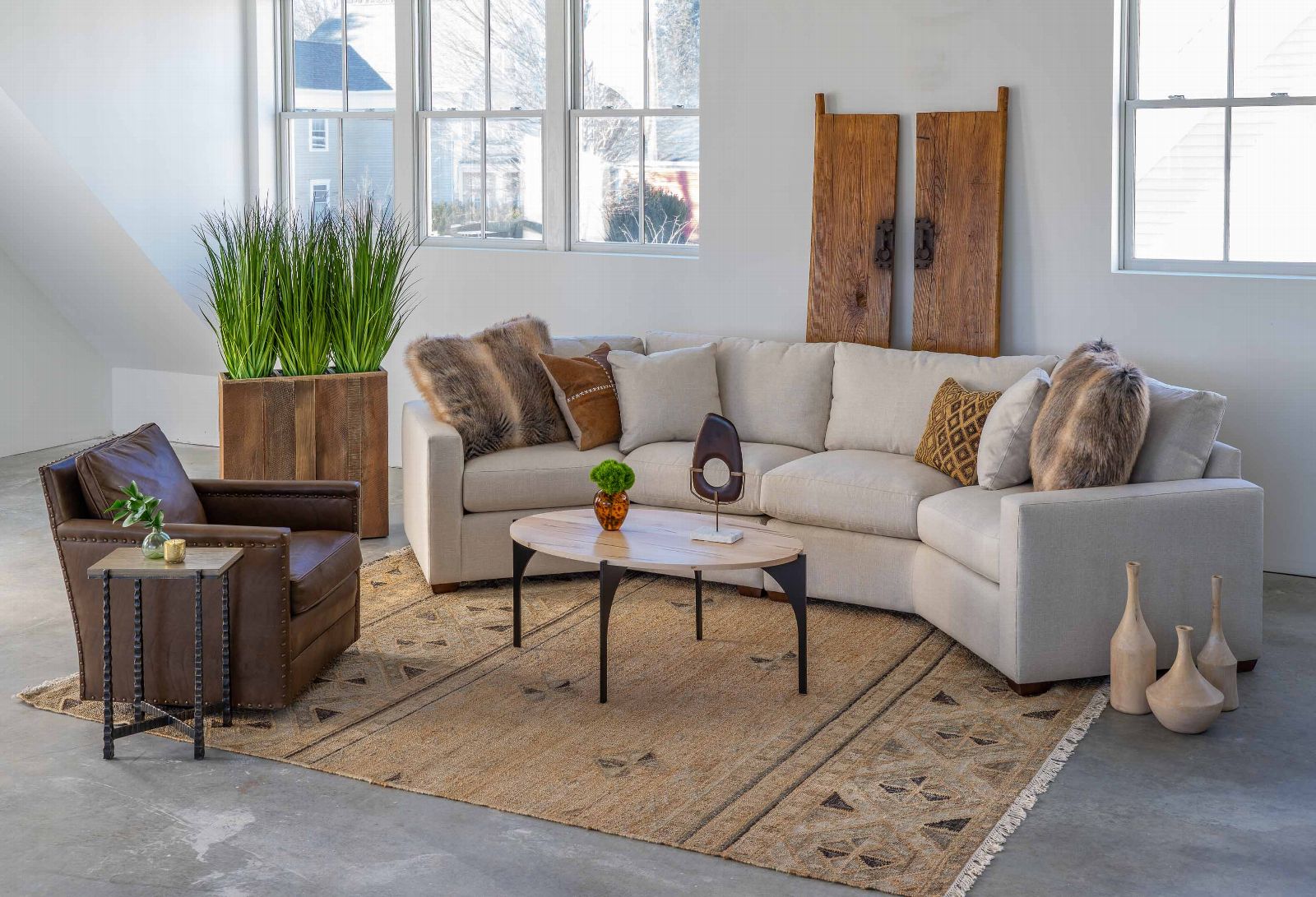 So, you've thought about functionality, found inspiration, taken pictures and dimensions, and you're ready for your appointment. What can you expect?
Well firstly, our Design Consultations are now available both in-person and virtually via Zoom or Facetime. We're here to make sure you feel comfortable throughout the process.
Once our Design Consultants have an initial meeting with you to discuss goals, they'll work to create a detailed room plan.
This plan is the culmination of everything they've gathered—a detailed and functional room plan with furniture, accent pieces, fabrics, and anything else they want to include, like paint color.
No matter the size of the design project, our goal is to streamline the design process and take some of the decision making off of your shoulders. Our process leads to a curated room plan unique to your space and preferences; which is why our designers take time to understand what you love—and what you don't.
Meet our talented team of Design Consultants!
Ready to start your next project? Sign up for a free in-store or virtual interior design consultation.