Interior design is a multifaceted topic and there are a lot of options out there when it comes to getting design services for your home. What's the difference between a free design service and an interior designer How do online versions like Havenly measure up And how much do they cost.
We're here to give you the answers to all those questions and more so you can make an informed decision about how to find design help your home and create a space you love to live in. We spoke to Gary Fisher, our Director of Sales, to get his expert take.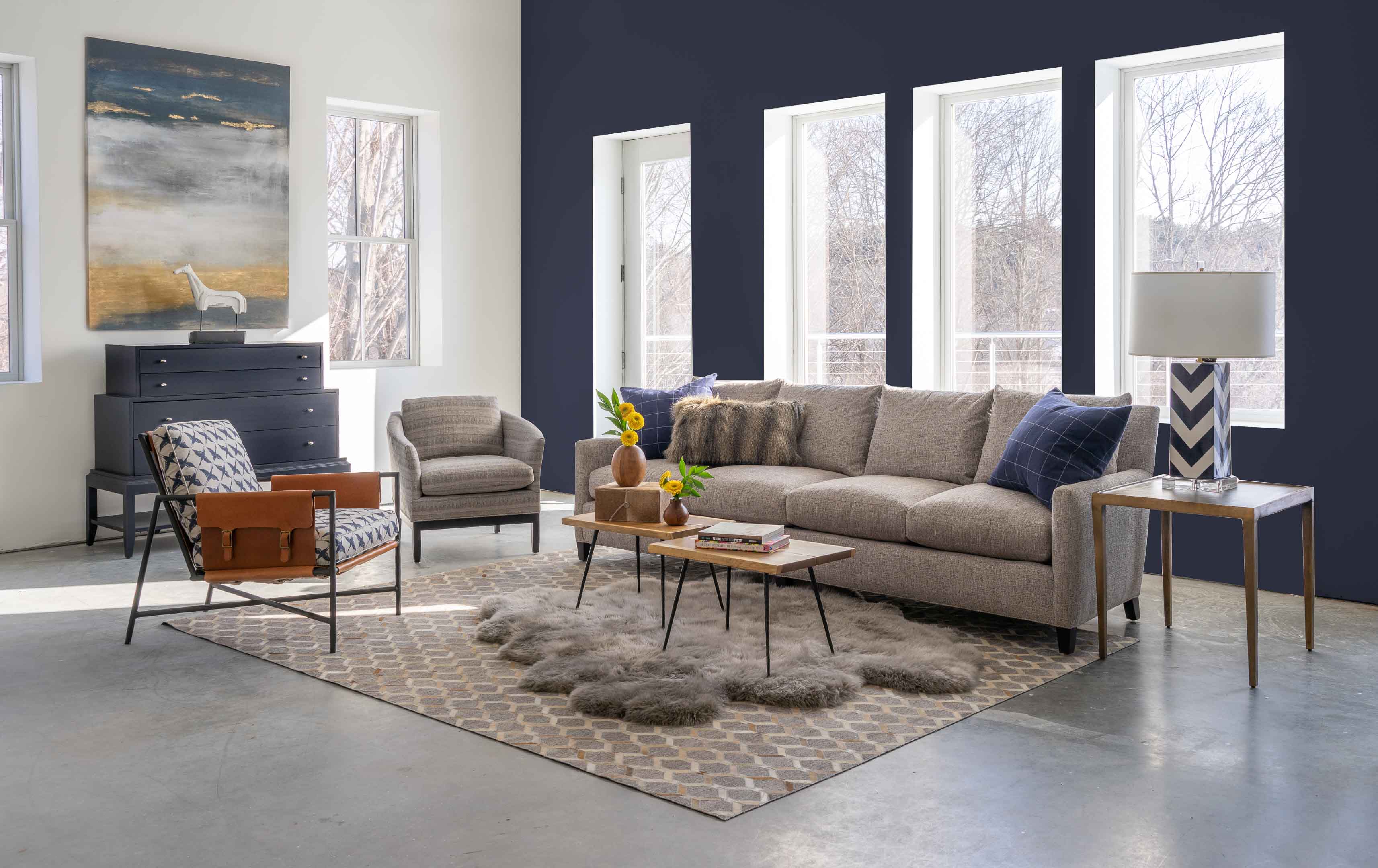 Online services like Havenly or Design in a Box
Online services can be great options if you're starting from scratch and aren't sure where to begin. If you want to shop online and prefer an online experience, they may be the best option for you.
There are services like Laurel and Wolf and Havenly which have extensive questionnaires and will then match you with a designer whose profile appeals to you. For those just starting out in the interiors world, it may help you get a better understanding of your design style and preferences. However, if use and function are important to you and you want to try out your furniture first, in-person service is a better option.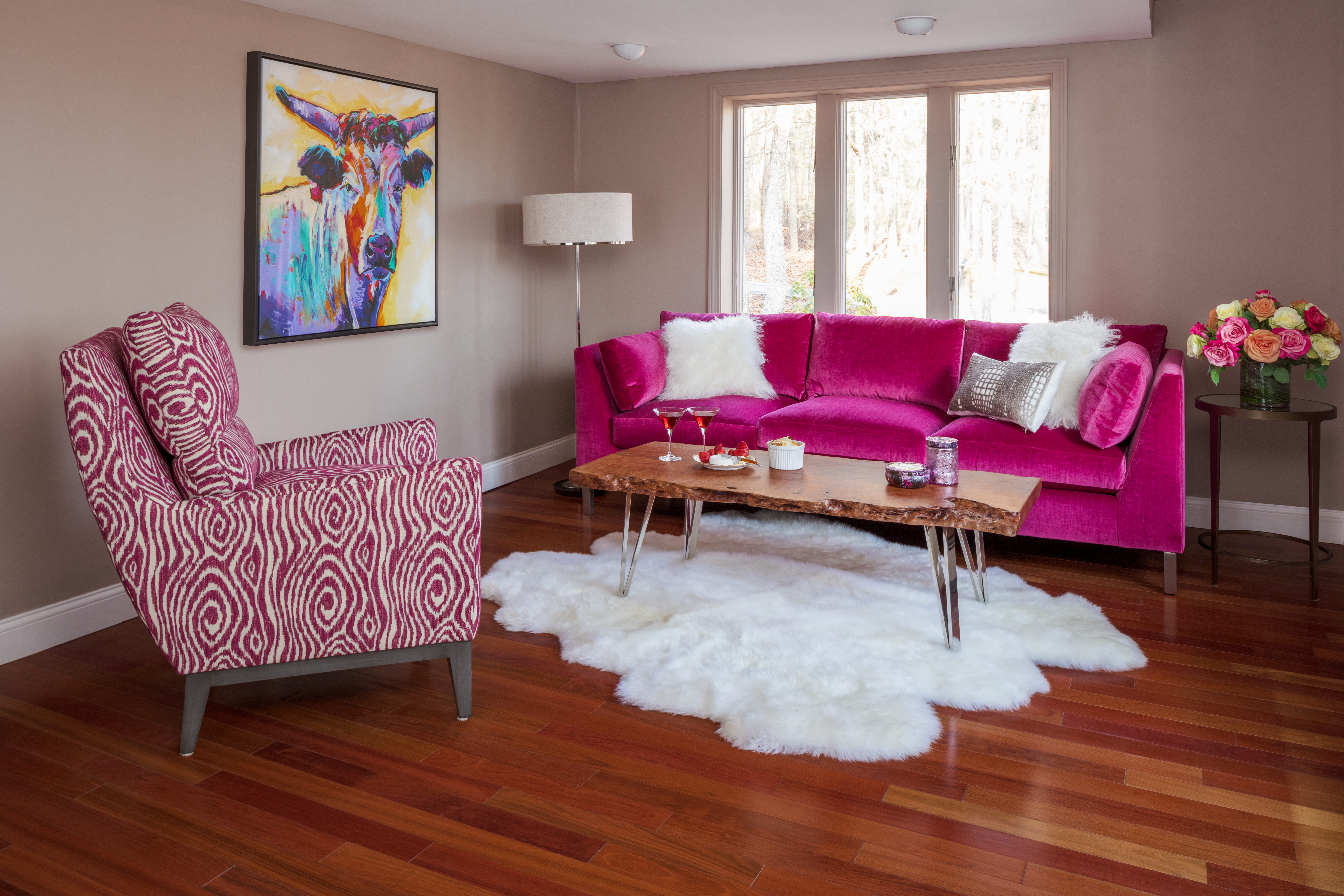 There are also design-in-a-box services in which you fill out a questionnaire, send in photos, and receive a box in the mail from a designer. Depending on the service you'll receive a floor plan, fabric and paint swatches, a shopping list, and anything else you may need to get started on the project, including a shopping list of furniture.
These services can cost anywhere between $400 for a hallway to upwards of $800 depending on the size and scope of the project. This cost doesn't include the furniture that you'll have to purchase yourself. Gary explains, "It can be a great option for someone who doesn't have access to a store with design services, but it's more of a detached experience and it can be risky."
"You can touch a swatch of fabric, but you may not able to try out the chair or sofa before purchasing, which doesn't always work in terms of comfort and lifestyle."
Complimentary In-Store Services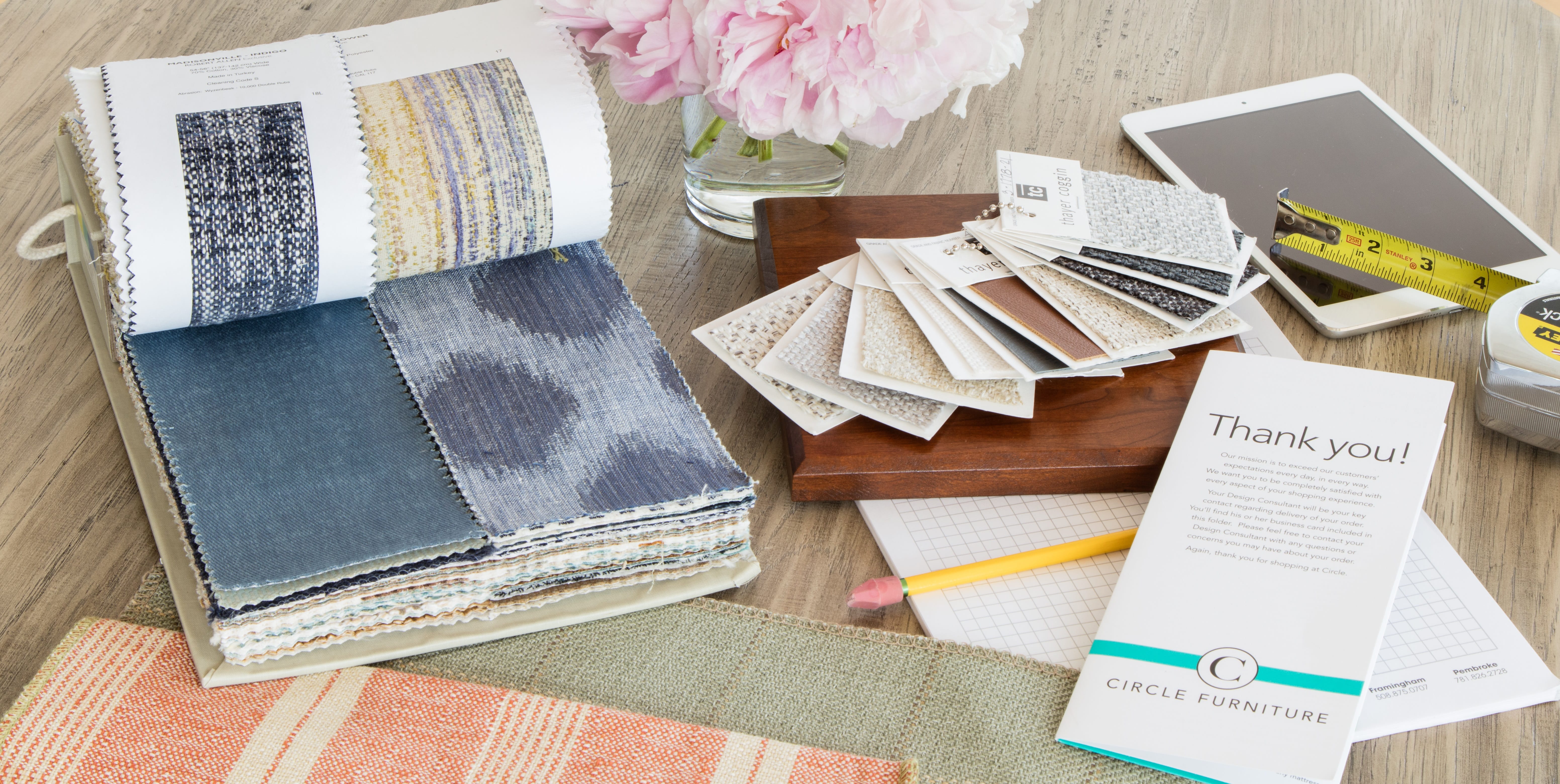 Many furniture retailers advertise free design services. These services will vary greatly and can be a good option depending on what you're looking for. If your design needs are minimal and you're just picking out one piece, then they can be helpful as long as you've built trust with that person.
At Circle Furniture, we pride ourselves on our extensive (and free!) design services.
Gary says, "We specialize in furniture. It's what we do day in and day out. We're so ingrained in the furniture business from construction all the way to the design. And our Design Consultants go through hands-on training including being sent to our factories to learn about the entire process."
Our design consultants are able to work on projects both big and small, will create a floor plan and are dedicated to making sure their clients love their space. Gary also notes the flexibility of our services, "We're open on nights and weekends so you can come and enjoy the whole process without taking away from work hours. We have 6 stores that have products in addition to what you see on the floor. Our assortment is even grander than one snapshot of a particular location."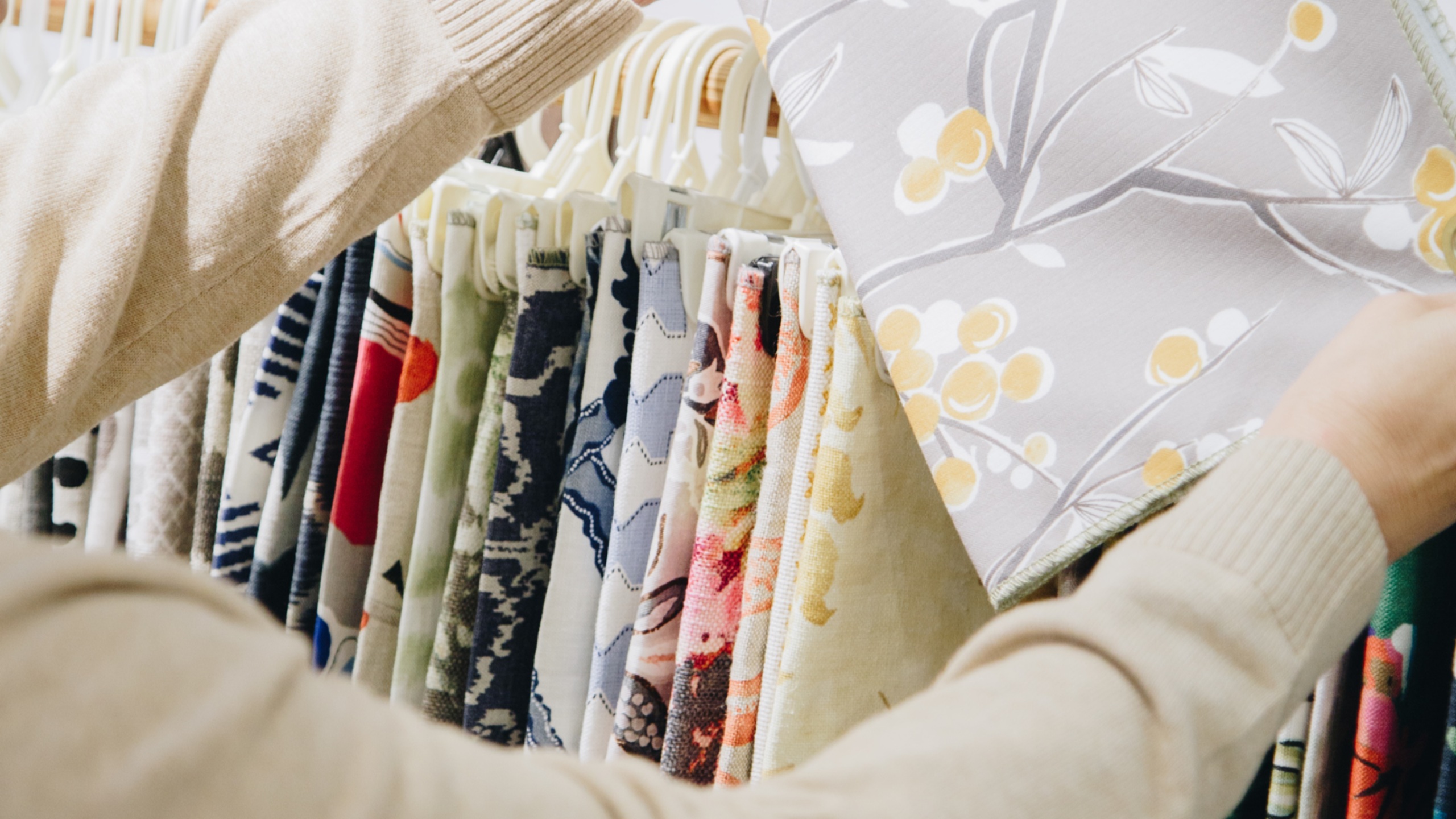 He adds, "From a customer service standpoint, we excel because we're always in the loop and answers are that much quicker." Additionally, as opposed to working with an interior designer, working with Circle Furniture or another similar design service tends to be a more expedited process.
Finally, Gary points out, "Our product mix is high-quality, so from a consumer's value they're going to get great design service along with great products."
Hiring an Interior designer
Interior Designers work in many different ways and can advise on everything from construction management to finishing touches like drapery and paint. When going into the process of working with an interior designer it's important to do your research and ask them about their fees upfront.
Gary explains, "Generally interior designers work on an hourly fee plus a markup. The hourly design fee can start anywhere from approximately to $175 to a much higher rate. The markup on products can be around 20 to 30%, but it tends not to be transparent."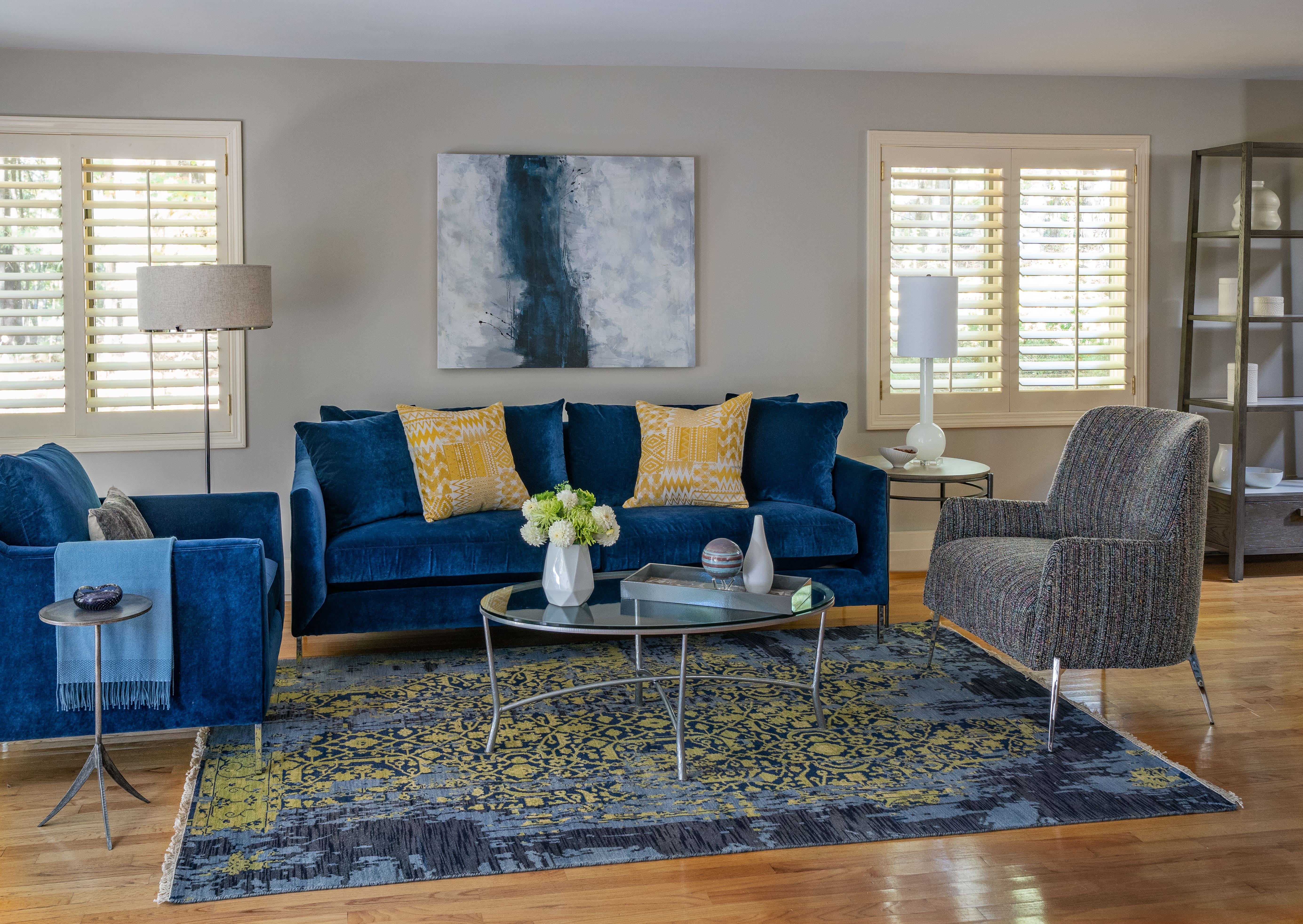 It's important to note that the design fee will typically be billed for all of the time the designer is working on the project, whether they're on the computer doing floor plans or out shopping for fabric. So, as Gary puts it, "It can add up."
If you have a more flexible budget and you want a more personal and long-term approach, an interior designer can be a great option. Oftentimes, they'll be referred to by an architect who's helping to build a home and can help with everything from tile to light fixtures.
This isn't always the case but working with an interior designer generally means it's a bigger project. "It's unusual for them to come in and do just one section of a bathroom," Gary says.
It's worth mentioning that lead times will generally be longer than if you work with an in-store design service, and oftentimes the process, in general, will take longer. Again, this could be a benefit if you want that long-term personalized attention. Finally, Gary advises, "If you choose to work with an interior designer I suggest really checking out their credentials and taking a look at their work."
Find someone you trust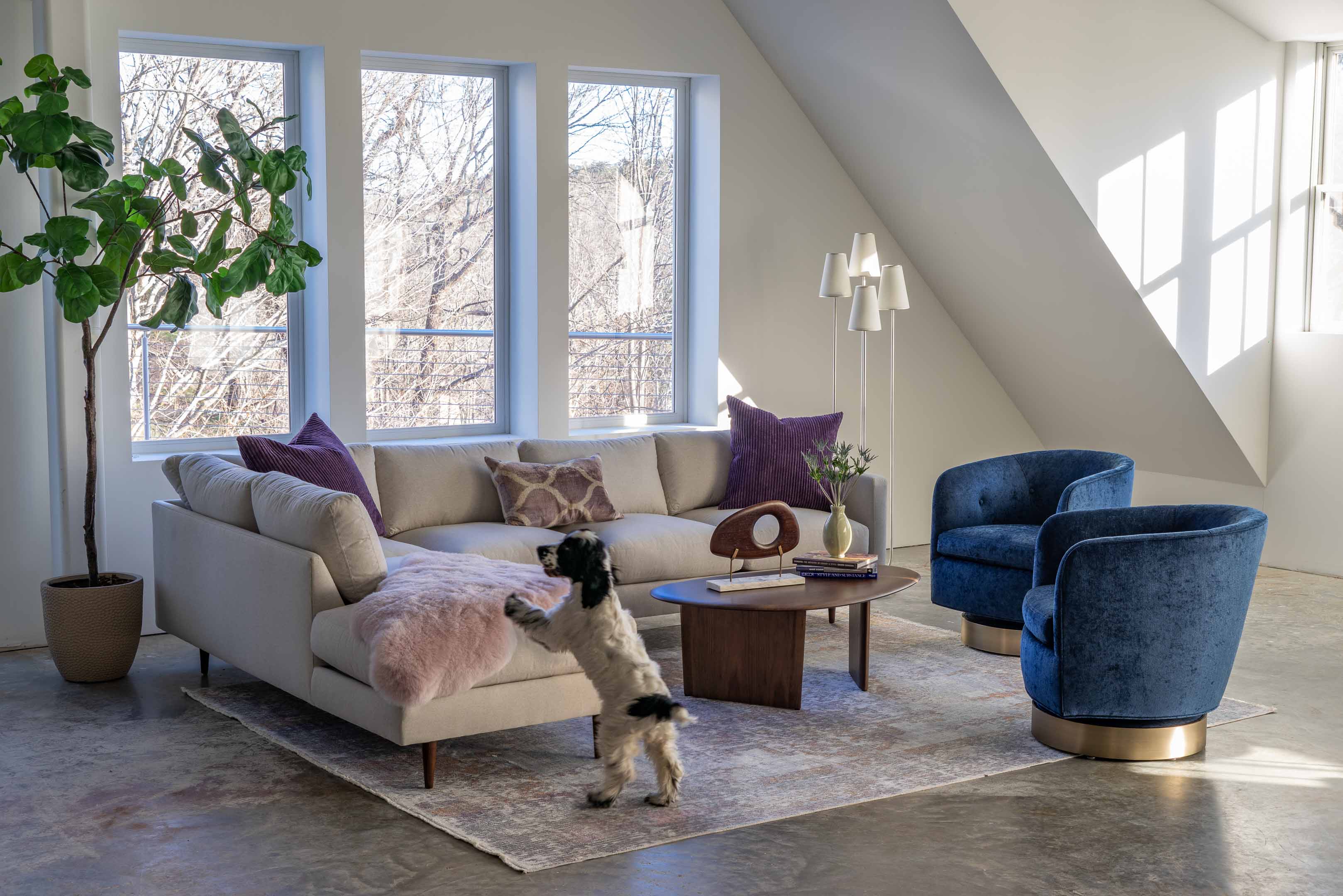 As you can see, the topic of design services is complex and there are so many different ways you can find help and inspiration for your next design project. Before making a decision, consider your budget, your lifestyle, and what you really want out of a design service experience.
The key factor in this decision-making is trust. Whoever you decide to work with, whether an online service, an interior designer, or an in-store designer, be sure that there's a level of respect, trust, and transparency about cost.
Our team of Design Consultants is always happy to help answer any and all furniture related questions. Get to know our talented team and take a stroll around our showrooms to get inspired.


Author: Julia Maiman
Julia is a writer, blogger, and believer in the smell of old books. She has been crafting stories since she could put pen to paper. She is also a lover of dogs, traveling, and Led Zeppelin.