This week's pick of the week comes from Kelly Sullivan, a Design Consultant in our Acton store. She chose the Camilla Dining Table, a new table from Gat Creek. She says, "I love this classic and versatile pedestal table."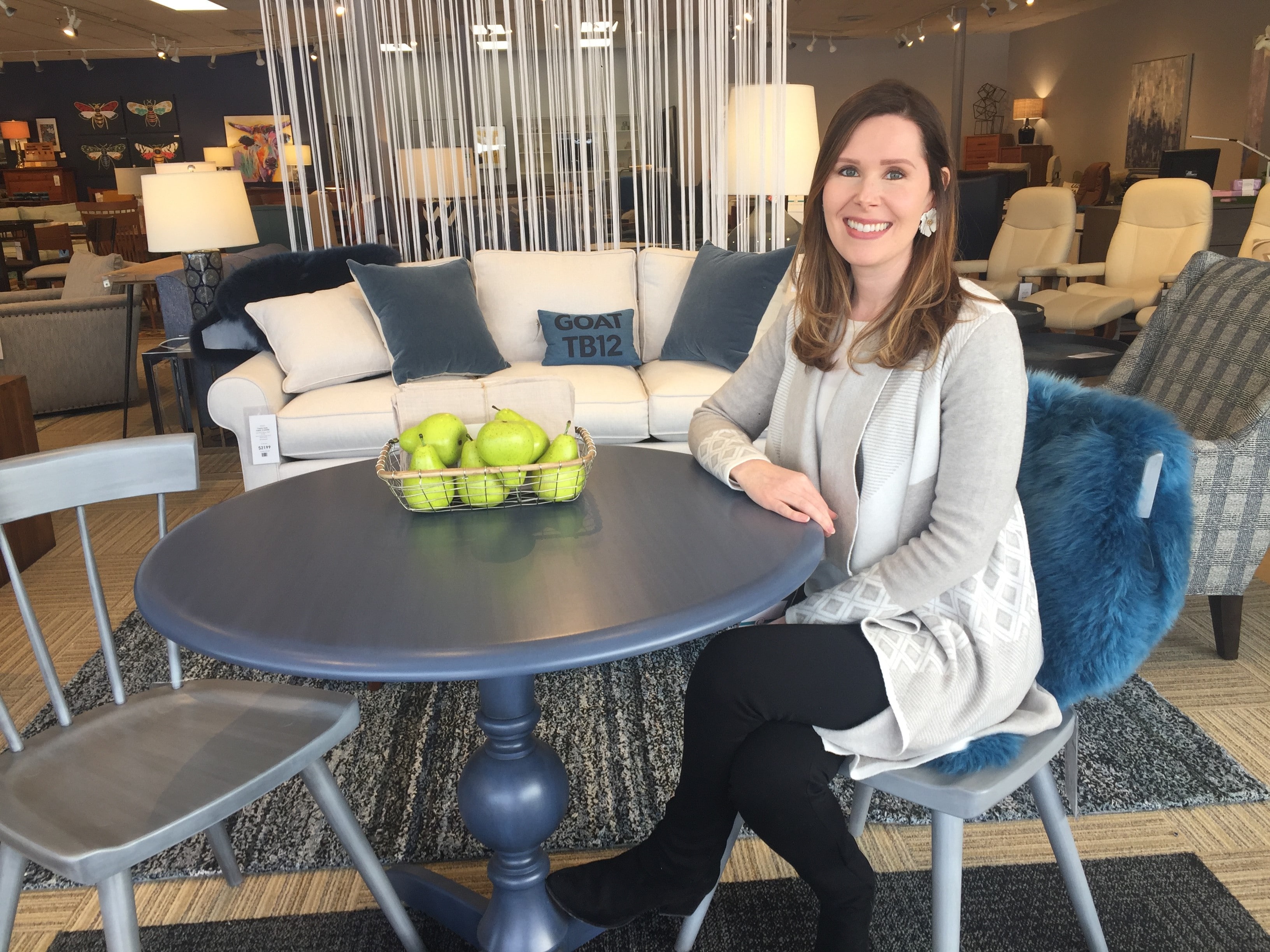 At 36 inches around it's the perfect, petite size for many uses. She explains, "It can be used as a bistro table in a small kitchen, or you can place it in a large foyer with a beautiful floral arrangement on top. You can also pair with an L-shaped banquette to create a cozy space in the corner of a kitchen."
The multi-functionality doesn't stop at dining areas, you also place it in the corner of a living room with a big lamp and display picture frames. She describes, "The best thing about Gat Creek is that they offer tons of finishes, from natural woods to beautiful paints and glazes. I love this blue color but there's also Kelly Green and orange; you can really make a statement with it."
"It's got some traditional vibes to it, but when you do it in a color it makes it very transitional. You can go classic with natural wood or you can funk it up a little."
With downsizing becoming popular, smaller multi-functional pieces like the Camilla Table are a perfect choice. She says, "It can be a game table, a dining table for two or three, or even a desk. It's a great multi-use table."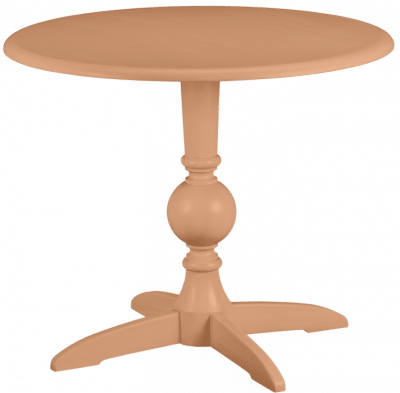 Want to check out the Camilla Dining Table in person Come into any of showrooms to check it out and the rest of our beautiful dining collection.
Still thinking about Dining Rooms Explore these articles to learn more:



Author: Julia Maiman
Julia is a writer, blogger, and believer in the smell of old books. She has been crafting stories since she could put pen to paper. She is also a lover of dogs, traveling, and Led Zeppelin.