There's always something new going on in our showrooms, and this designer's pick of the week hones right in on a gorgeous newly available look at the Cambridge store.
Design professional Hawley Appleton can't keep her eyes off of the sustainably made Tractor Seat Counter and Bar stools from Copeland, part of the Modern Farmhouse Collection.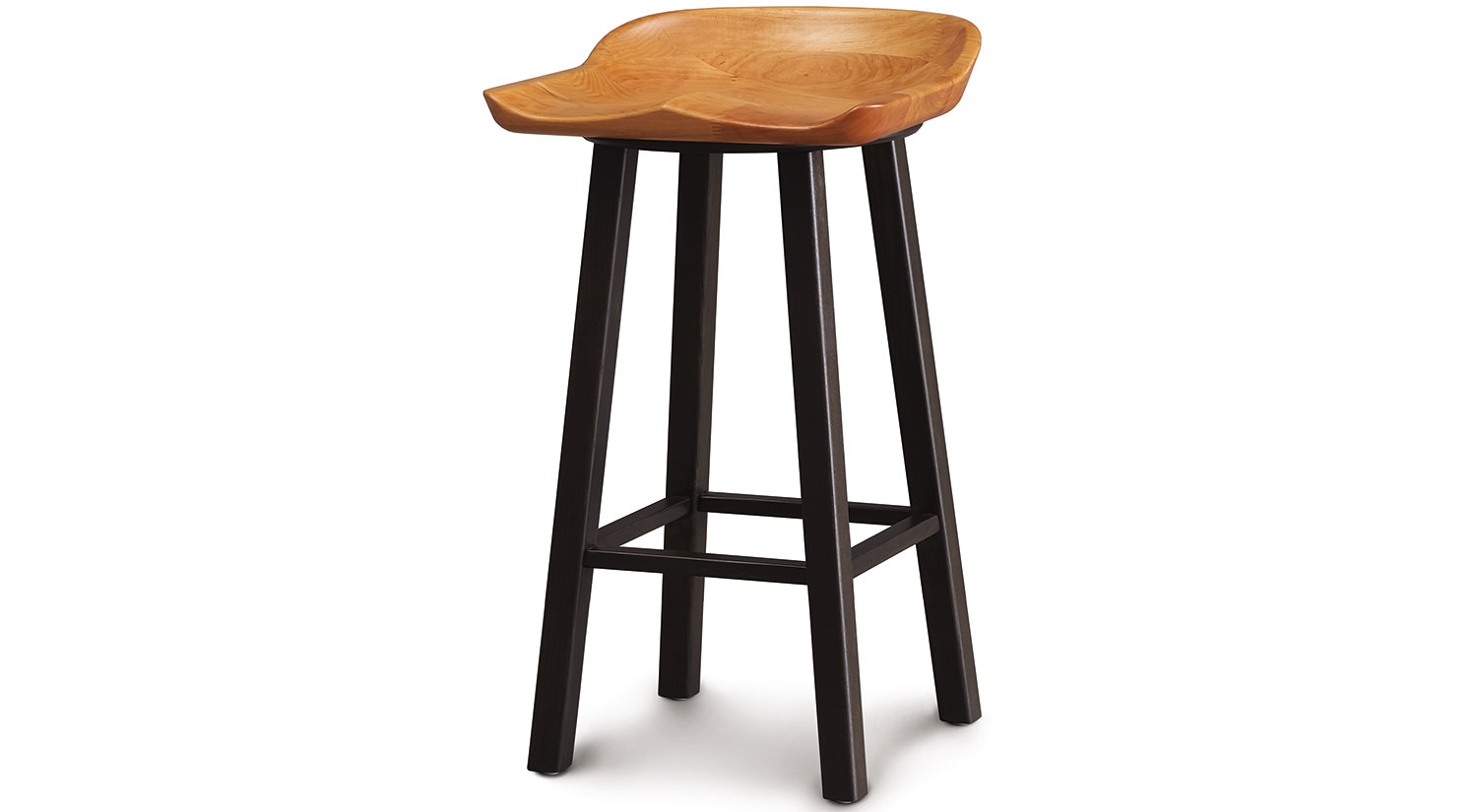 Simple Design Gives Focus to Gorgeous Grain
The table features a thick, solid wood top comprised of pieced-together blocks of either cherry or walnut—think butcher-block style tabletop. The tractor seat–style stools are offered in the same wood types to match. The bases and legs of all these pieces are made of darker seared Ash.
The lines of these stools and table, which feature squared corners, are clean, the design straightforward. Think an Arts and Crafts aesthetic. This allows you to address your attention completely to the deep beauty of the hardwood.
"The drama is in the quality of the tabletop," says Hawley of the centerpiece of this set. "The finish, the variation in the grain—it's just so beautiful. And I love the thickness."
Stools You Can Sit In
Hawley points out that the stool seats feature a deep, cradling design for comfort—whatever size your own seat may be. Because you can sit into these scooped-out stools, "you don't feel like you need a back on them," Hawley says.
The finish and smoothly curved design provide a softness to enhance a relaxing experience. The study construction provides a solid feel. You'll be decidedly stable and secure.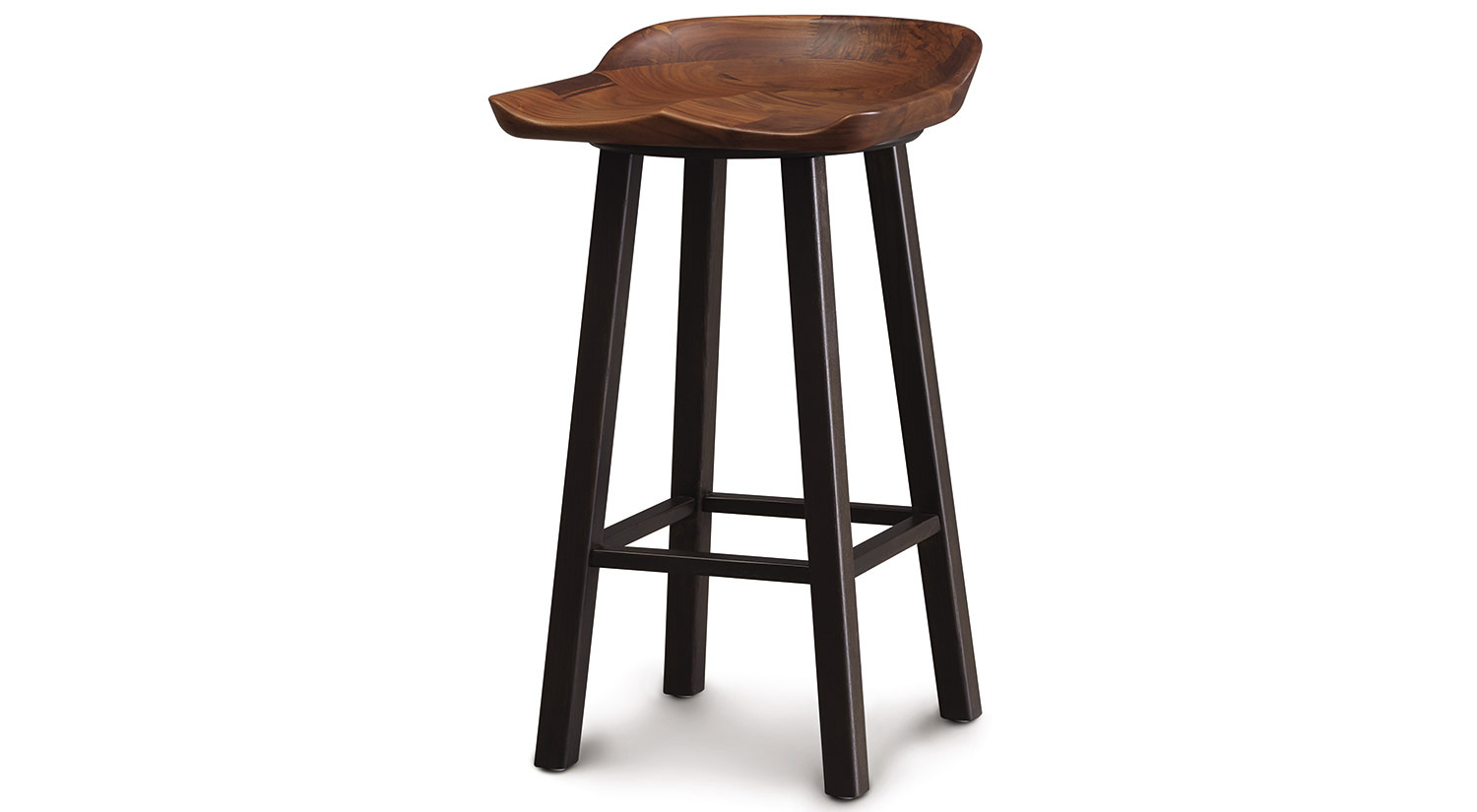 A Table Set for Many Moods
In addition to the countertop table with stools, Copeland offers a traditional-height dining room table and chairs within the same collection; the look is the same, only with shorter legs. So you can have this look in many different scenarios.
"I see this as a great dining table or worktable," says Hawley. For those looking to make a big statement, look to a larger sized table. "It would work well a in a big, open, modern but rustic environment," Hawley continues. "I see this set with a lot of room around it, to really show these pieces off."
Shifting gears, Hawley also notes that a smaller counter-height option with stools would feature nicely in a smaller space. "The higher furniture takes up less visual space," she says. "It's more open."
The smaller set fits well in an eat-in kitchen or in a corner or nook location.
A Tradition of Sustainability
Vermont-based and family-owned, Copeland Furniture has built a solid reputation on following sustainable practices. Or as the company says, "Copeland furniture is green furniture." This responsible manufacturing matches the Circle Furniture ethos.
Every design professional at Circle Furniture tours the Copeland facilities, so Hawley's seen this for herself. Nothing goes to waste, and the wood is sustainably harvested.
Odd solid wood blocks are stored to be used elsewhere—like in these tabletops—or burned for firewood. For the pieces we're highlighting here, that means that no two tabletops, or stool seats, are alike. Quality construction ensures their beauty and strength.
The finish features low chemical emissions—it's GREENGUARD certified.
Read More: Copeland Furniture: A Talk on Quality and Design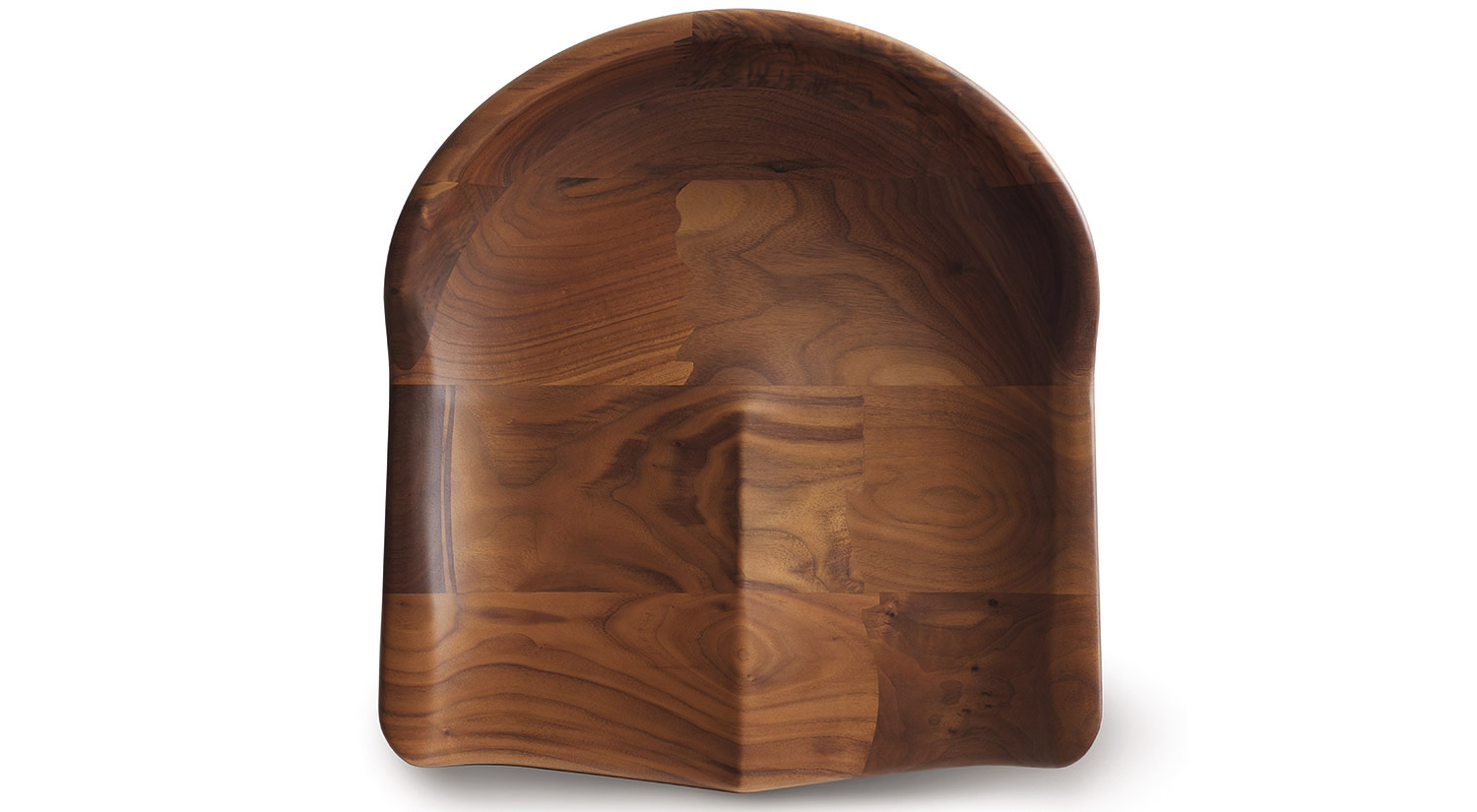 Pricing that's Sustainable, Too
Of course, cost always plays key factor in any transaction, and the news here is good: Copeland offers great value. The smaller tables start at $1,250, and larger dining tables start at $2,100. The price range for chairs begins at $350, with stools starting only slightly higher at $400.
The Proof Is in the Experience
We repeat this often, because it's true: to really appreciate these pieces, you must see them in person. Because so much of the allure of this table set is in the rich characteristics of the wood, that is especially true here.
We always welcome you to come in or book an appointment with one of our design consultants at any of our six Massachusetts locations.