Thanks to our contributor this week, Bruce Irving, who spoke with us about his take on dining room walls. Check out his book, New England Icons, and his website. Enjoy! During my years producing This Old House, the show visited many an historic home, and I was surprised by how often we'd see a dining room with red walls. Somewhere along the line, a house docent told us that red was traditionally believed to stimulate the appetite, and she said it as if we should have darn well known it already, being old house types.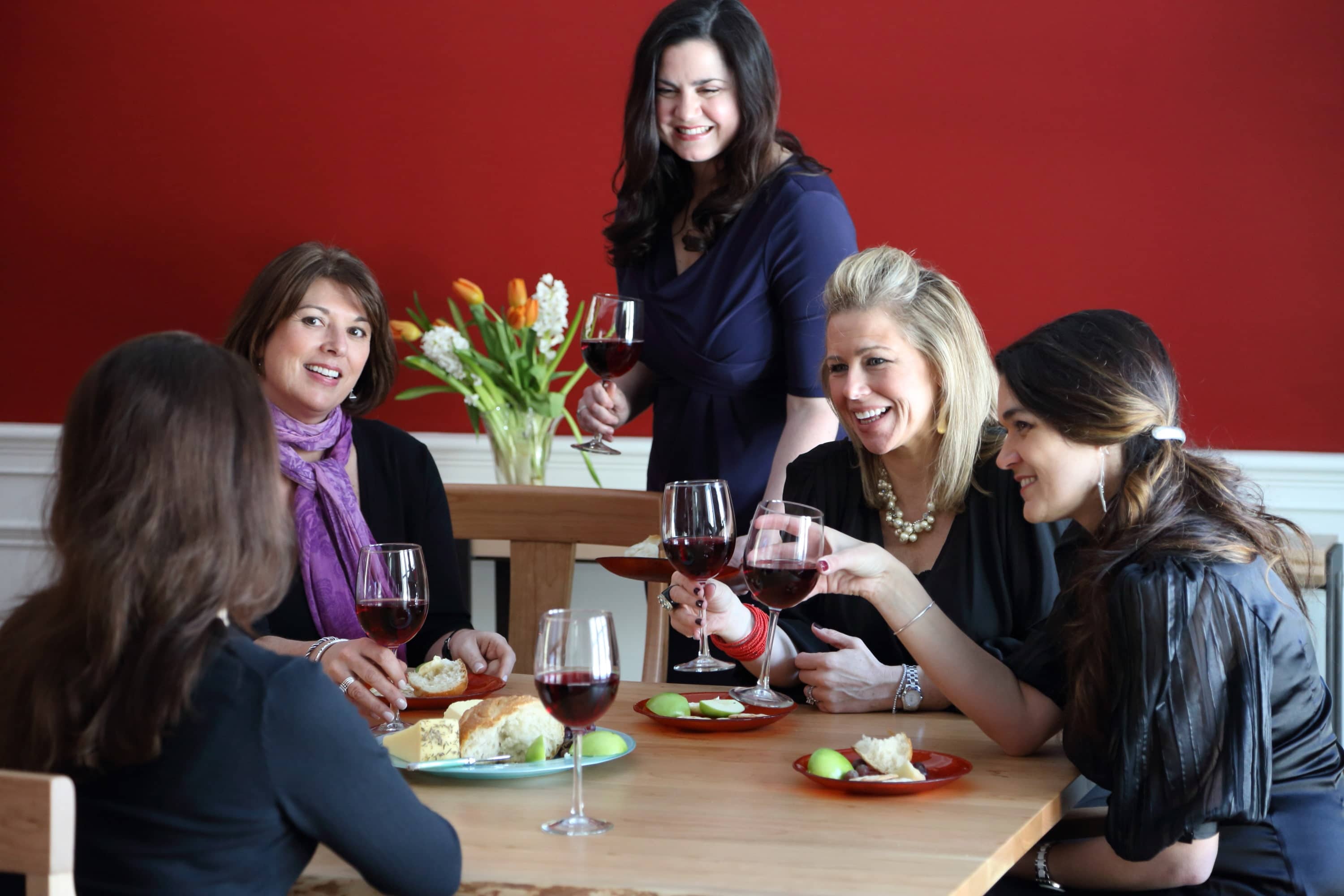 Fair enough. According to Psychologist World's website, "Red increases the pulse and heart rate, and raises your blood pressure. It increases the appetite by increasing your metabolism, which is why red is such a popular color in restaurants." (As an aside, don't count it out for bedroom walls, as the Rohm and Haas Paint Quality Institute says that red "often produces feelings of intimacy, energy, passion, and sexuality.") Turns out that red is still a hot color for dining rooms, at least according to Benjamin Moore, whose Color Trends 2018 publication names Caliente, a deep red with brown undertones, as Color of the Year. Interior color consultant Meg Kelly, who works at City Paint in North Cambridge, seconds the nomination: "Reds like this are rich and saturated colors that make you want to gather around the table and linger." Color Trends shows the color in several settings, including a very groovy dining room with 1960s furnishings. Kelly points to an ongoing interest in the mid-century modern style as reason for the increased popularity of that architectural movement's favorite colors. Designers of the period, like California's Joseph Eichler, used neutrals such as warm grays for the bulk of their interiors, but painted "accent walls" in colors that popped""aquas, ochres, yellows, olive and lime greens. Kelly's favorite, especially for dining rooms, are bold oranges, like Benjamin Moore's Rumba Orange and Adobe Orange, which she calls "modern riffs on the mid-century palette."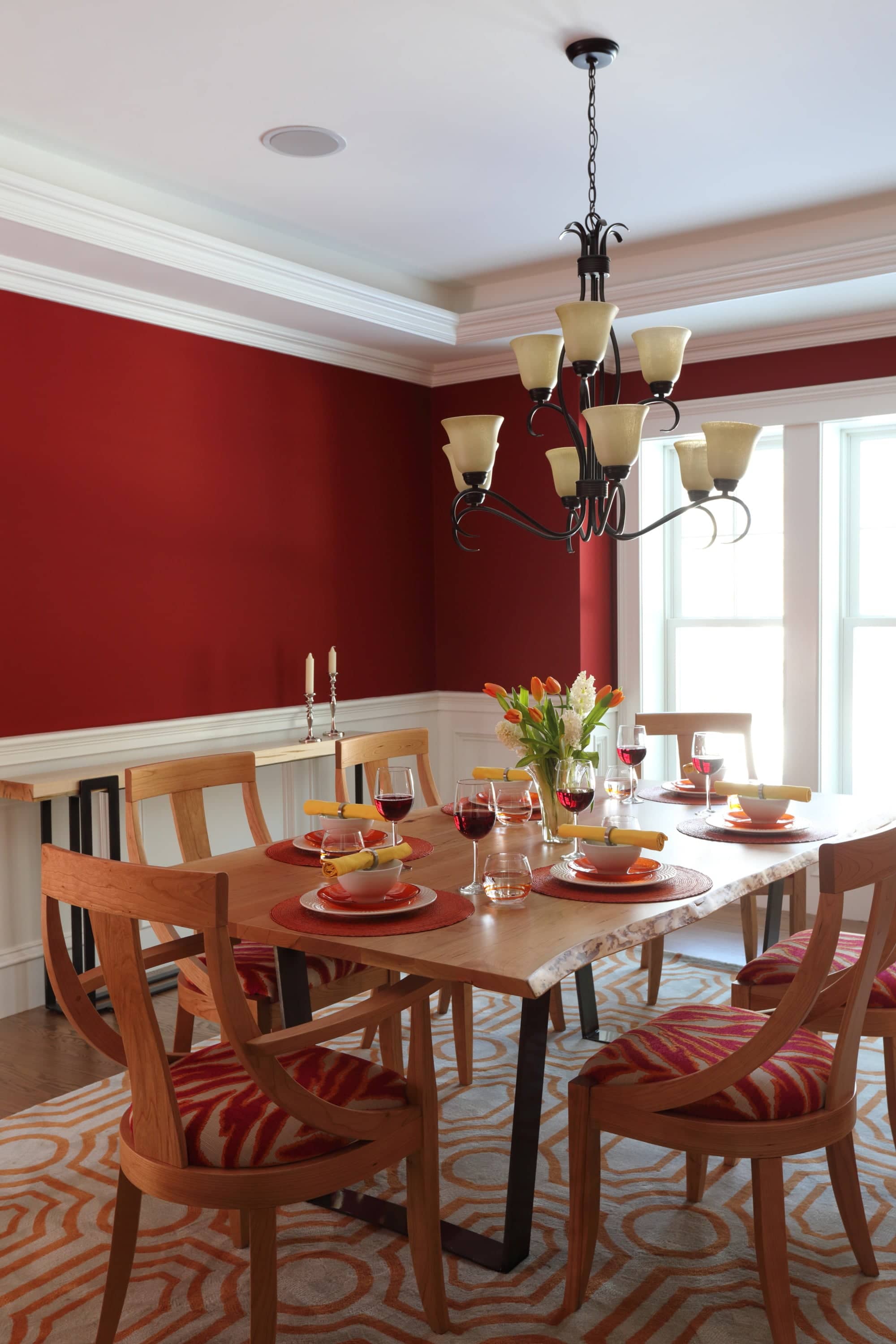 If you're not quite there yet, she suggests grays with yellows and greens in them, which warm them up""Revere Pewter and Smokey Taupe are two Benjamin Moore examples. "This way you can let the dining room table and chairs, the artwork, and the rugs do the talking." In either case, bold or neutral, Kelly points out that any interior, even colonial and Victorian, can wear a mid-century look well. If tradition and riffs on tradition aren't your thing, it's a free country and you can choose any color you'd like--and paint can bring a dining room pizzazz at a relatively small investment. Hratch Iskenderian, owner of IMG Painting Inc. in Watertown, has painted not one but two dining rooms a deep eggplant in the recent past. "I don't know if that's a trend in the making," he says, "but the rooms turned out beautifully, and the clients were thrilled." Still, it helps to listen to the pros. Kelly cautions against stark whites and cool grays. "They can be rather sterile and actually make you not want to linger." Has she ever had a client go their own way despite her best advice "Well, there was this young couple who absolutely wanted their dining room in lime green. I never try to talk people out of their favorite color, but in this case I did suggest they put on their front door instead." They didn't, and we have no reports of how their appetites are holding up.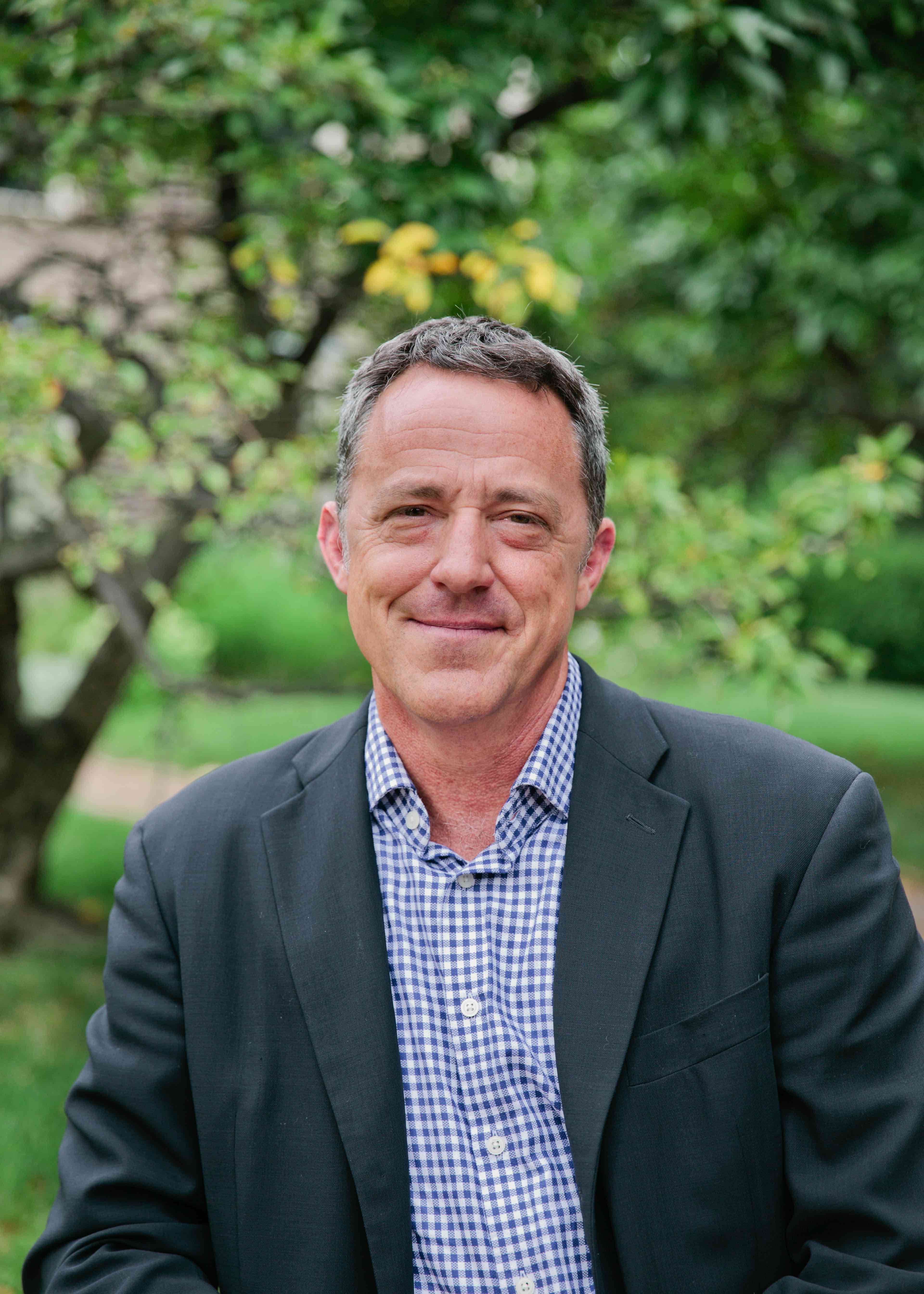 Bruce Irving produced This Old House for 17 years. He's now a home renovation consultant, as well as a Realtor at Compass in Harvard Square, where he and his partner John Bigelow serve buyers and sellers in Cambridge and surrounding towns. He is the chairman of the Cambridge Historical Commission and the author of New England Icons, a book about the region's built environment. His dining room is currently yellowish.