Known for manufacturing beautiful wood furniture, Gat Creek is a company that cares deeply about their work. You can tell from the thoughtfulness behind their designs, production processes, and principles that guide their everyday operations.
Gat Creek offers living, dining, bedroom, home office, and occasional pieces, all built to last. They demonstrate the benefits of handmade furniture over mass-produced products by offering a more personalized, quality-driven approach to their craft. Each piece is even signed and dated by the artisan who made it.
Keeping reading to learn more about Gat Creek and why they're a notable choice for your home furnishings.
Read more: The Value of Quality, Sustainably-Made Furniture in the Home
Promoting healthy homes with sustainable furniture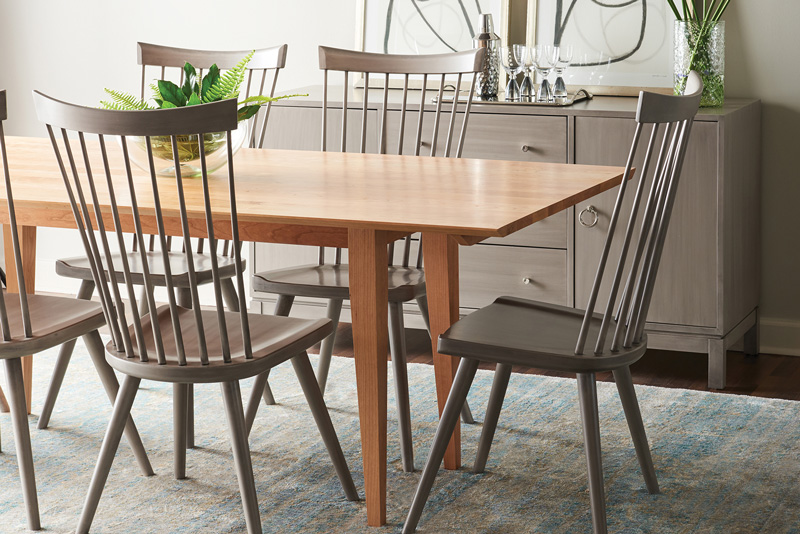 Sustainability is an ideal rooted firmly in Gat Creek's values and decision-making.
With the Appalachian forests sitting at their back door, Gat Creek is able to reduce their carbon footprint by sourcing most of their raw materials within a 350-mile radius of their facility in Berkeley Springs, WV. They find ways to cut back on waste, like using a biomass boiler that turns wood scraps into heat, ensuring they get the most out of those raw materials while reducing their reliance on oil and propane.
To help you feel confident about what you're bringing into your home, Gat Creek also ensures the use of safer, more natural materials that contain fewer chemicals and toxins.
Mastery craftsmanship for quality and longevity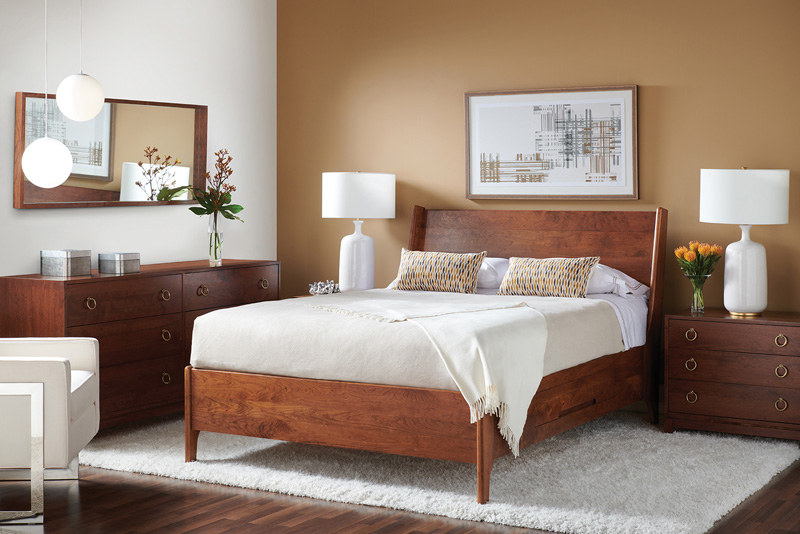 Just like sustainability, Gat Creek takes the quality of their furniture seriously. Everything is made in the United States, and all finishing, final inspections, and packaging is done in Berkeley Springs.
Thanks to simplistic yet timeless designs, you can have any Gat Creek piece in your home for years and even pass it down from generation to generation. Their clear, protective finish is easy to care for and helps keep your furniture looking beautiful no matter how long you've had it.
What's more is Gat Creek ensures their furniture is safe to have in your home. Here's how:
CEO Gat Capteron is a member of the Furniture Safety Committee of ASTM International, a global leader in developing voluntary product safety and performance standards.

Gat Creek conducts UL-verified product stability testing.
Read more: Gat Creek Earns Product Stability UL Verified Designation
Customizations just for you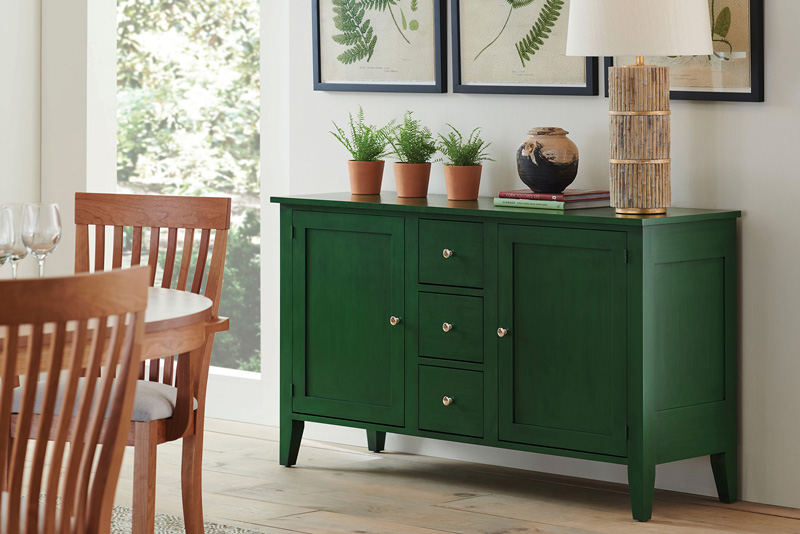 There's something special about knowing your furniture has been made to fit your personal style and taste. It's like receiving a gift that was thoughtfully chosen by someone who took the time and effort to make sure it was right for you.
With Gat Creek, you can choose from a variety of customizations to achieve whatever look you have in mind for your furniture. They have options ranging from wood type (ash, cherry, maple, or walnut) to wood finish as well as hardware finish. If you'd like to spice things up, they also offer a range of paint colors to give your bed or coffee table a little personality.
Shop Gat Creek at Circle Furniture
Whether it's now or down the road, keep Gat Creek in mind when you begin thinking about your next project. When you're ready, stop by one of our design centers to chat with a Design Consultant about bringing Gat Creek into your space.
Author: Marycatherine Karcich