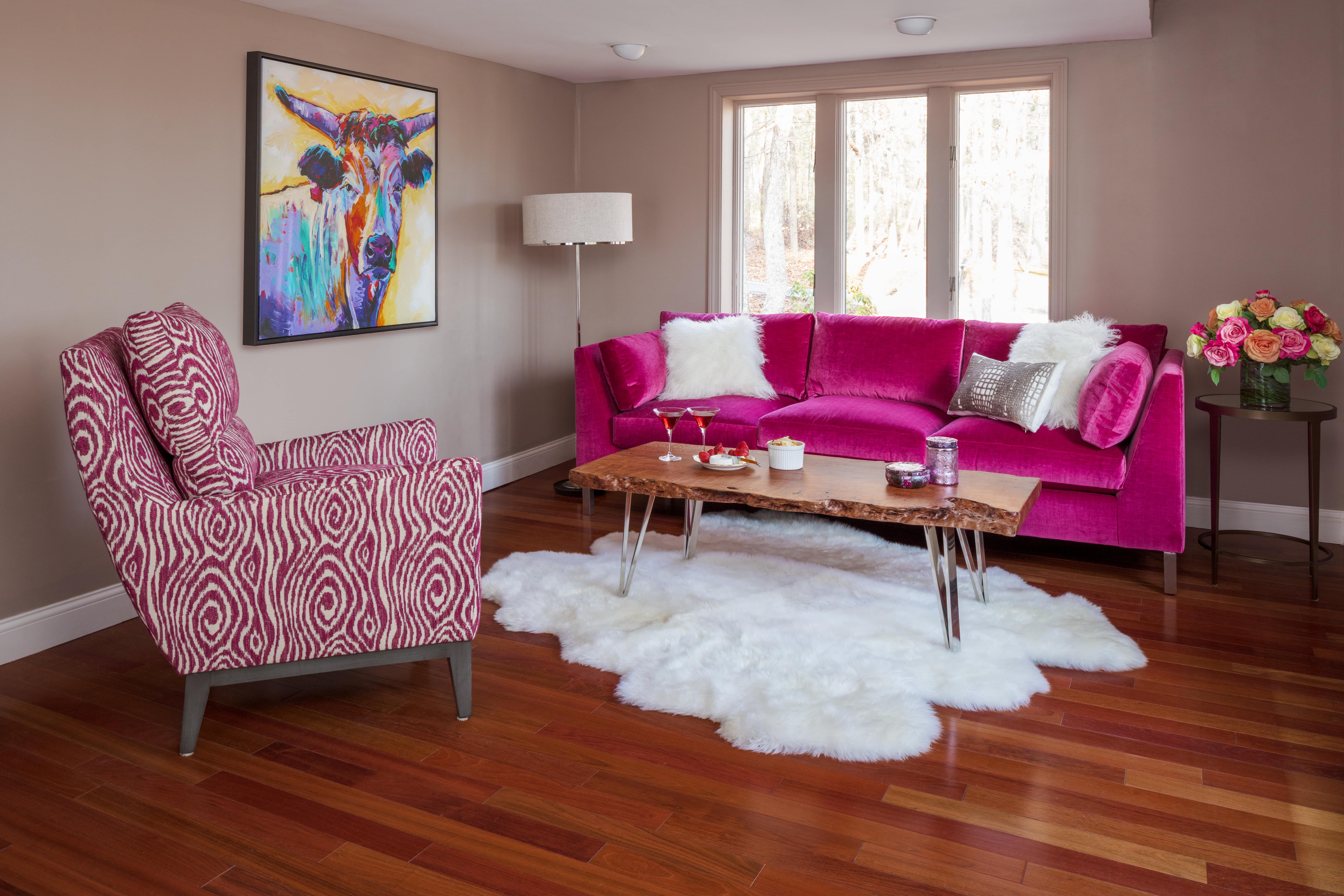 There's no better time than spring for a Trend Report. Our merchandising team has recently returned from the High Point Market in North Carolina, bringing back design inspiration and new trends. The monochromatic look is on its way out and its place is color. Pinks, greens, and rich jewel tones were seen throughout the market. Textural elements were everywhere, whether in mixed variations of fabric application or faux fur. Another trend that cropped up this year in heaps and bounds Natural elements like sheepskins and potted plants. It's all about bringing earthy elements into the home. Home decor trends are an opportunity to breathe life into the home.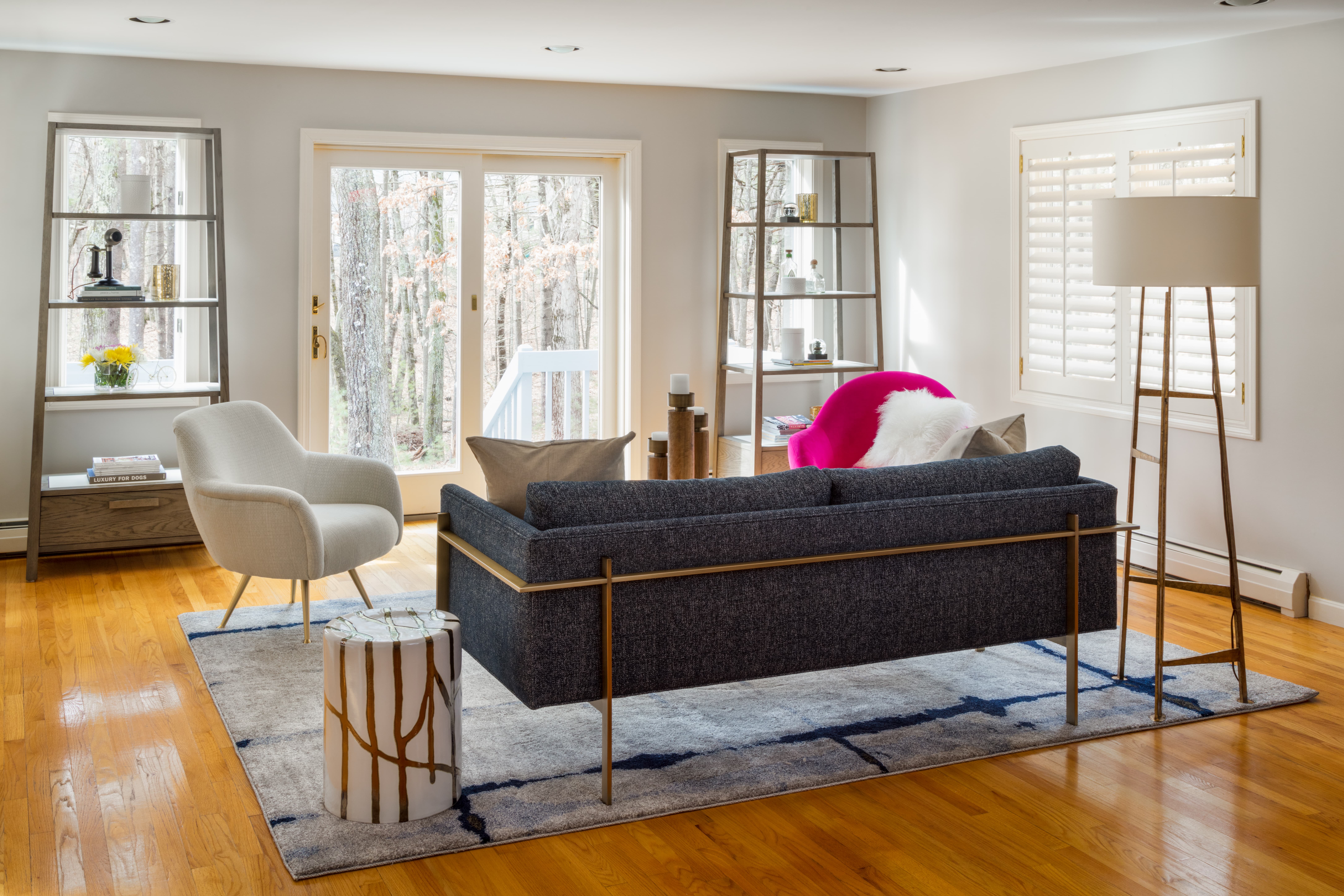 Rich, bold color
A monochromatic theme has its place in the home and can have a very calming effect. However, even in monochromatic rooms, pops of color add energy and contrast. And if color doesn't scare you, there are plenty of opportunities to opt for deep, rich colors. Color can be added in with artwork, upholstery, rugs, throws, an accent wall, or throw pillows. Here are the colors to look out for this year:
Jewel tones: Deep, rich, and bold, these colors add dimension and depth to your home. Ruby, sapphire, emerald green, and more.
Blue: Navy is here to stay.
Lavender: A muted lavender is a calming alternative to deeper, bolder colors.
Pink: Soft blush pink and brighter tones. Pink was everywhere throughout the market!
Bold prints: Bold botanical prints, floral prints, and animal themed prints are a fun way to add character to your home.
Read More: How to Choose the Perfect Color Palette for Your Home Decor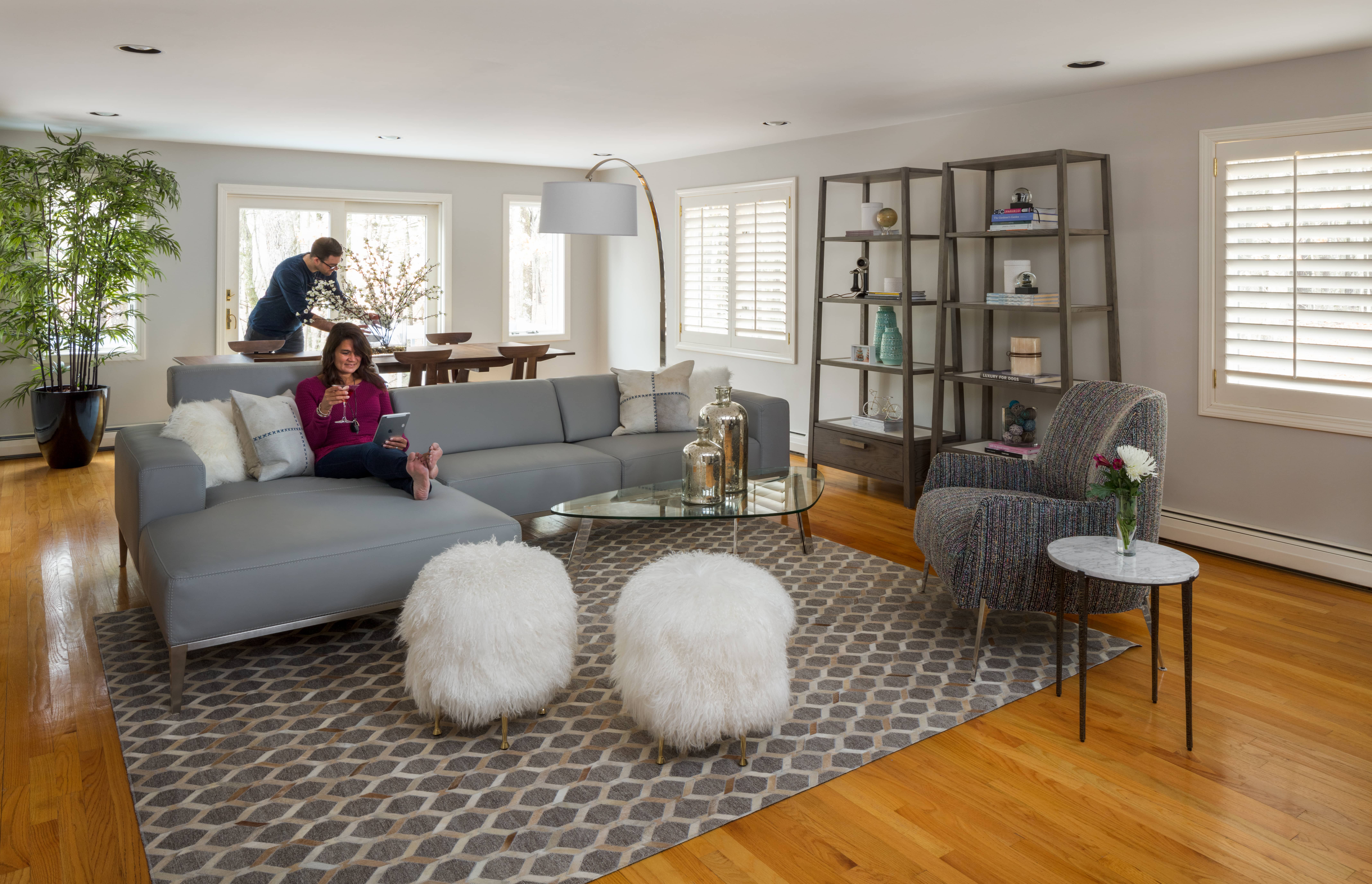 Texture and unique accents
When designing a room, we tend to think of the larger pieces first. However, it is often the accent pieces that add contrast, texture, and character to a room. This year, texture was seen more than ever throughout the market.
An easy way to add dimension to the home Add in textured accent pieces like woven baskets, textured ginger jars, faux fur ottomans, or a jute rug.
An accent piece doesn't have to be textured to add to the design of the room. Bringing in globes, maps, and unique or vintage pieces is the perfect way to both fill out the design of the room and make it your own.
An accent of metal, whether it's in a sculpture or a back splash, is another beautiful way to add contrast and interest to a room. Where sterling silver used to shine, brass and copper are taking over! Their warm rusted tones act not only as a textural element but as a contrasting pop of color as well.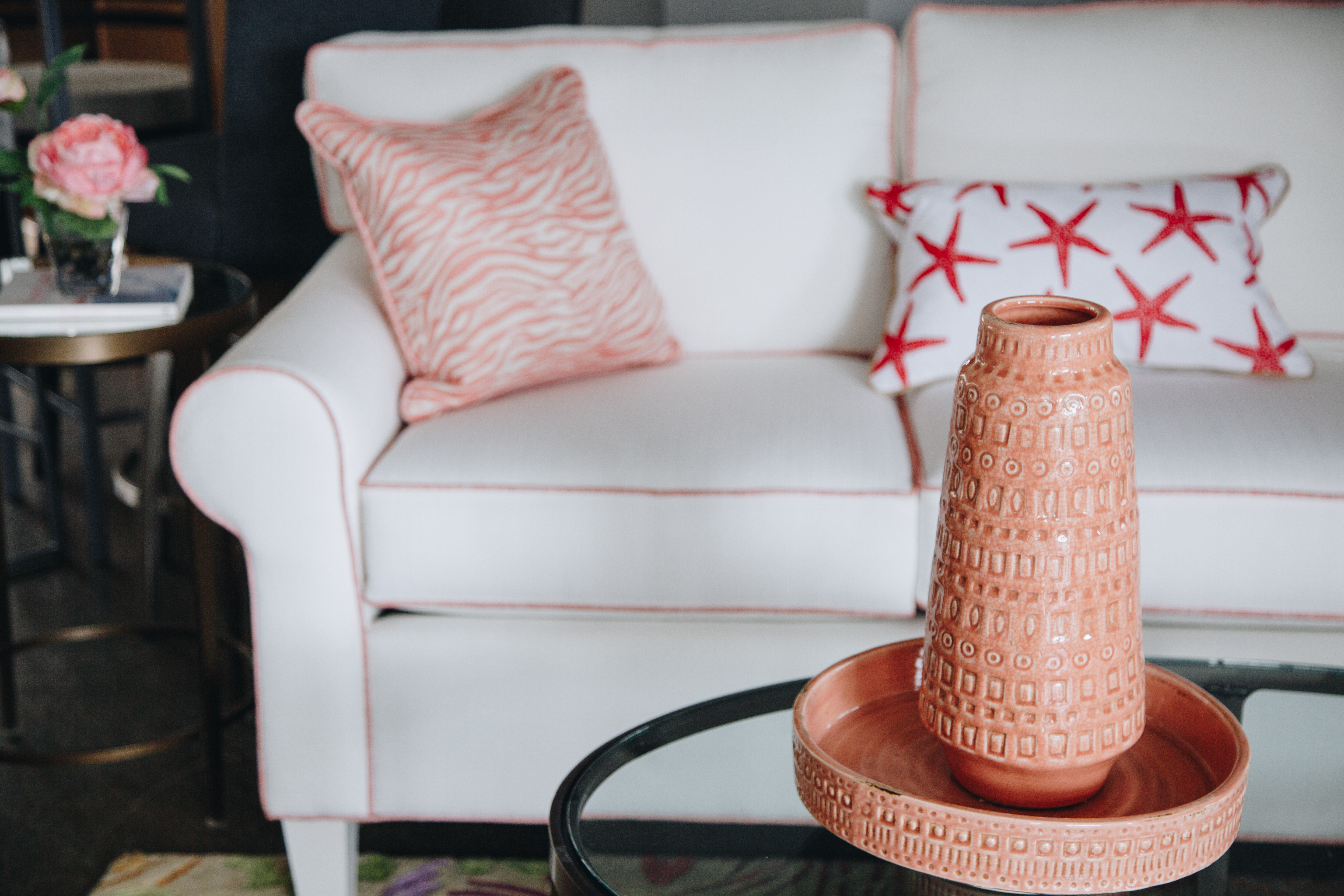 Natural Elements
Plants have always been a beautiful addition to a home. This year we're taking earthy elements to a new level. Here are some unique ways to bring nature into the home:
Unusual plants and trees: fig trees, banana leaves, succulents, or walls of plants.
Botanical prints
Natural crystals like amethyst, rose quartz, and topaz.
Teak root tables
Llama or sheep accent pieces, artwork, and sculpture.
Whether you choose one or all of these ideas, adding elements from the natural world creates a beautiful atmosphere in the home. Start simply by adding in plants. There's no better color inspiration than nature, so add color to your home with fresh cut flowers and plants!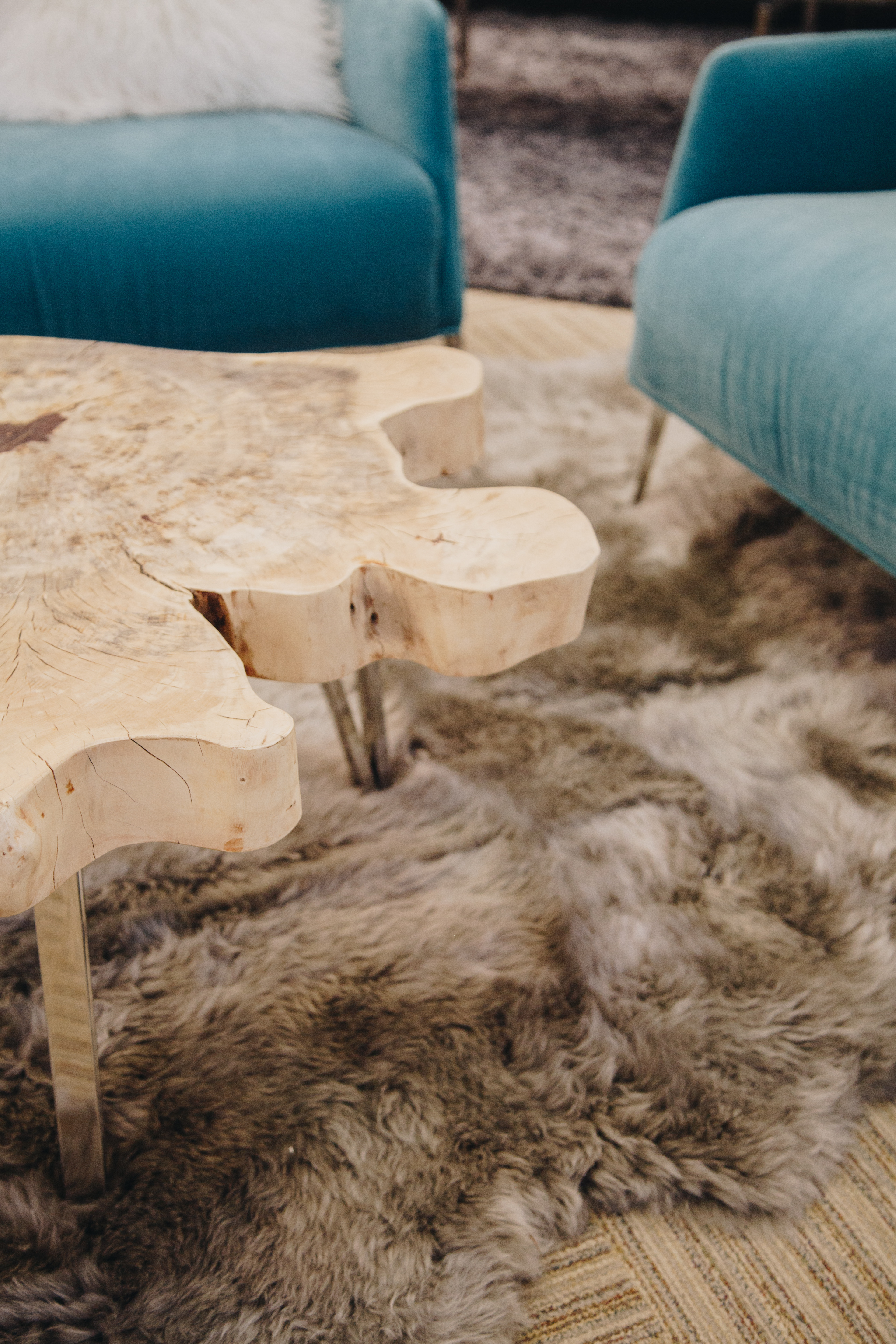 Find what you love
Considering all of these elements together may be overwhelming, but it doesn't need to be. Adding in new trends is an opportunity to have fun and to think of more than just the function of your home. We are always striving to help you create a home that is both beautiful and functional. We want you to love your space and find design elements that speak to you. Whether natural elements are your thing, or textured and layered rugs, there are so many ways to make your home unique and beautiful. And ultimately, it's not about being trendy. It's about finding what brings you joy. Come into one of our showrooms and chat with a designer! The new trends will be trickling into our showrooms and we are here to help with all of your interior design needs, questions, and concerns. Searching for more inspiration Check out this article on the simple things you can do to bring life back into your home decor.