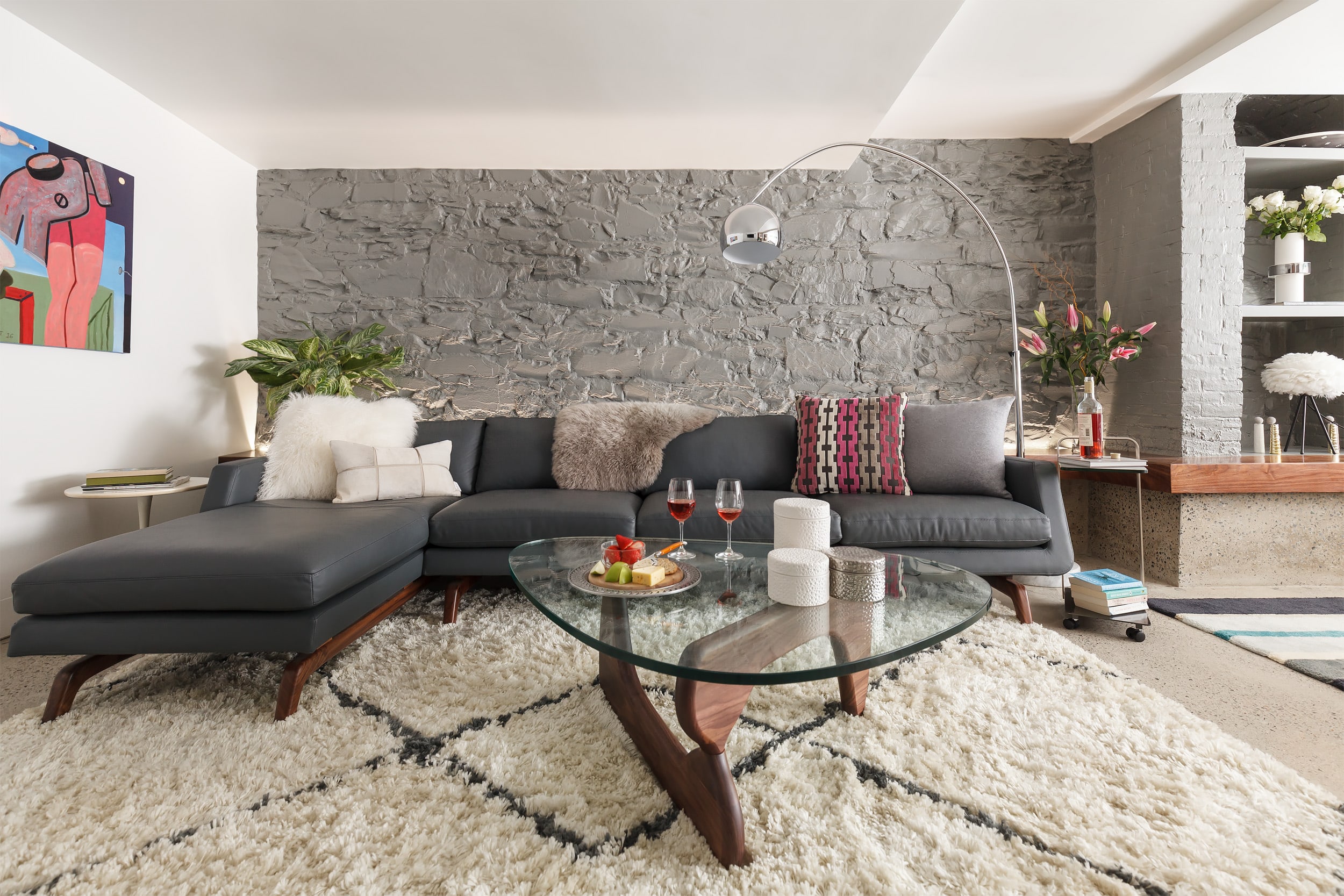 Defining your home style is a bit like defining your style for fashion, you probably don't fit into just one box. For a lot of people, it will be obvious what draws you in, excites you, or soothes you. Perhaps you love clean lines and detest clutter.
Or on the opposite end, you might prefer sinking deeply into a sofa and having a more rounded feel to your home decor. Even if it is clear what you're drawn to, this guideline will be the perfect place to start understanding your home design style.
Home Decor Styles
Modern
Modern refers to a style coined between the 1920's and 1950's. Its emphasis is on straight, clean lines, and a focus on sleek features. The modern design aims to be aesthetically simplified and functional with an absence of excess decoration.
The color palette is usually neutral and minimal. Asymmetry in design is usually featured.
Contemporary
Commonly confused with the modern style, a contemporary style also focuses on clean lines, and a sleek appearance. While modern refers to a specific period of time, contemporary is, as the name suggests, of the moment. It is ever-changing and differs in certain ways to modern.
Whereas modern is all straight lines, contemporary can include curvature in the furniture and accents. Glass, brass, lacquer, and chrome are an important aspect of the contemporary style. Similar to modern, there is an emphasis on sleekness, and an avoidance of excess and clutter.
You might find strong punchy colors, metal legs, and large art installations or sculptures.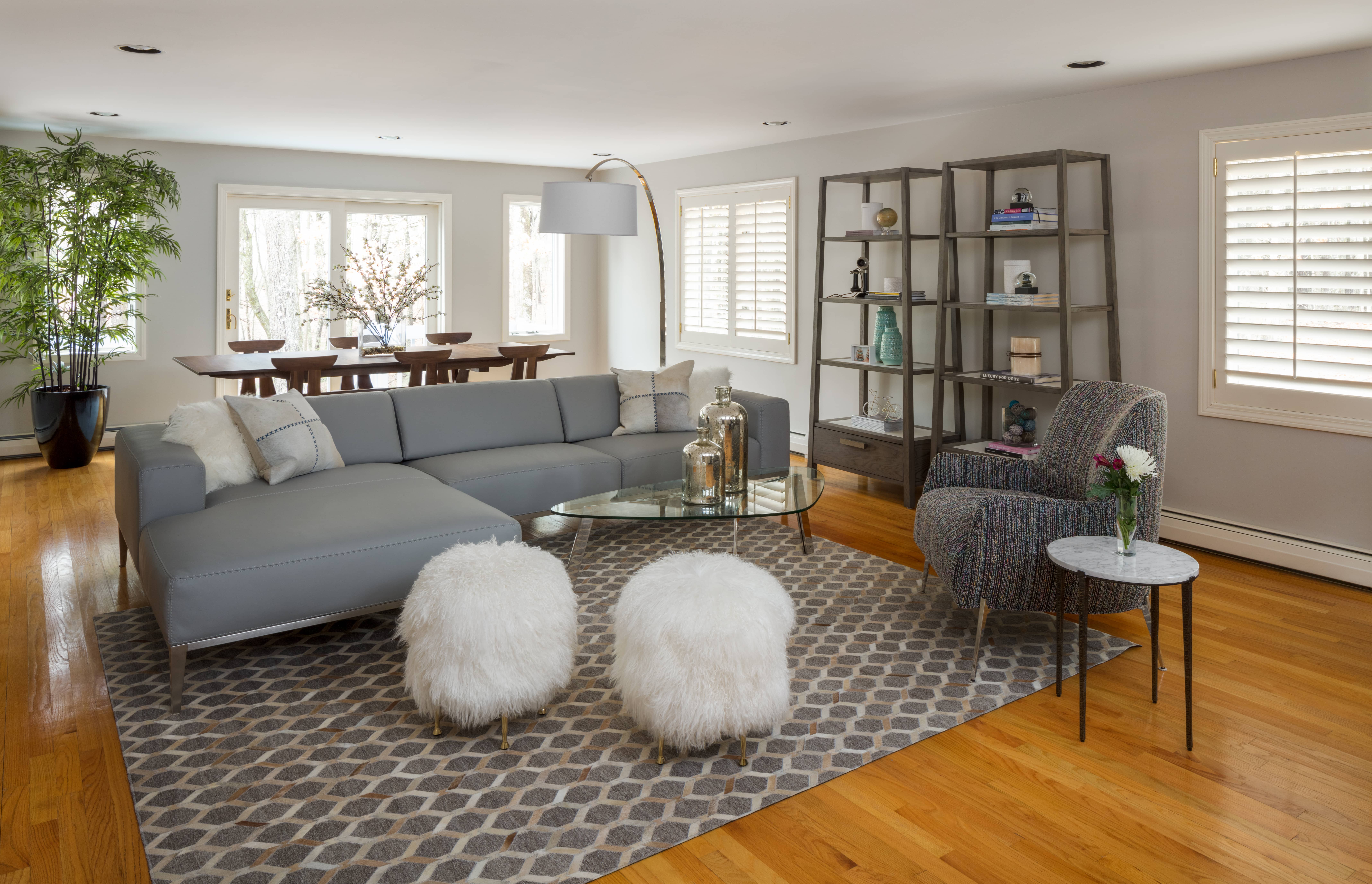 Traditional
A traditional design is based on symmetry and tends to have a formal appearance. It usually features tufted or skirted upholstery, rolled arms, and rich, sumptuous fabrics like velvet.
Traditional isn't as popular as it used to be as most people want their homes to be lived in and functional rather than formal.
But that isn't to say there isn't a place for traditional design. Depending on your approach and the color scheme you use, it can be glamorous, elegant, and approachable.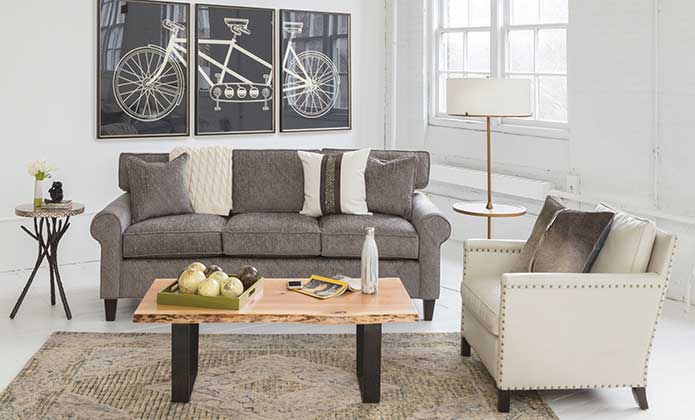 Transitional
Transitional style is a combination of traditional and contemporary features pared down. It's popular these days because you can mix and match and follow your own guidelines rather than a very strict formula.
It's a sophisticated look that never goes out of style. You can think of it as the traditional style's younger, hipper sister. It's all about updating classic styles in a way that's functional and welcoming.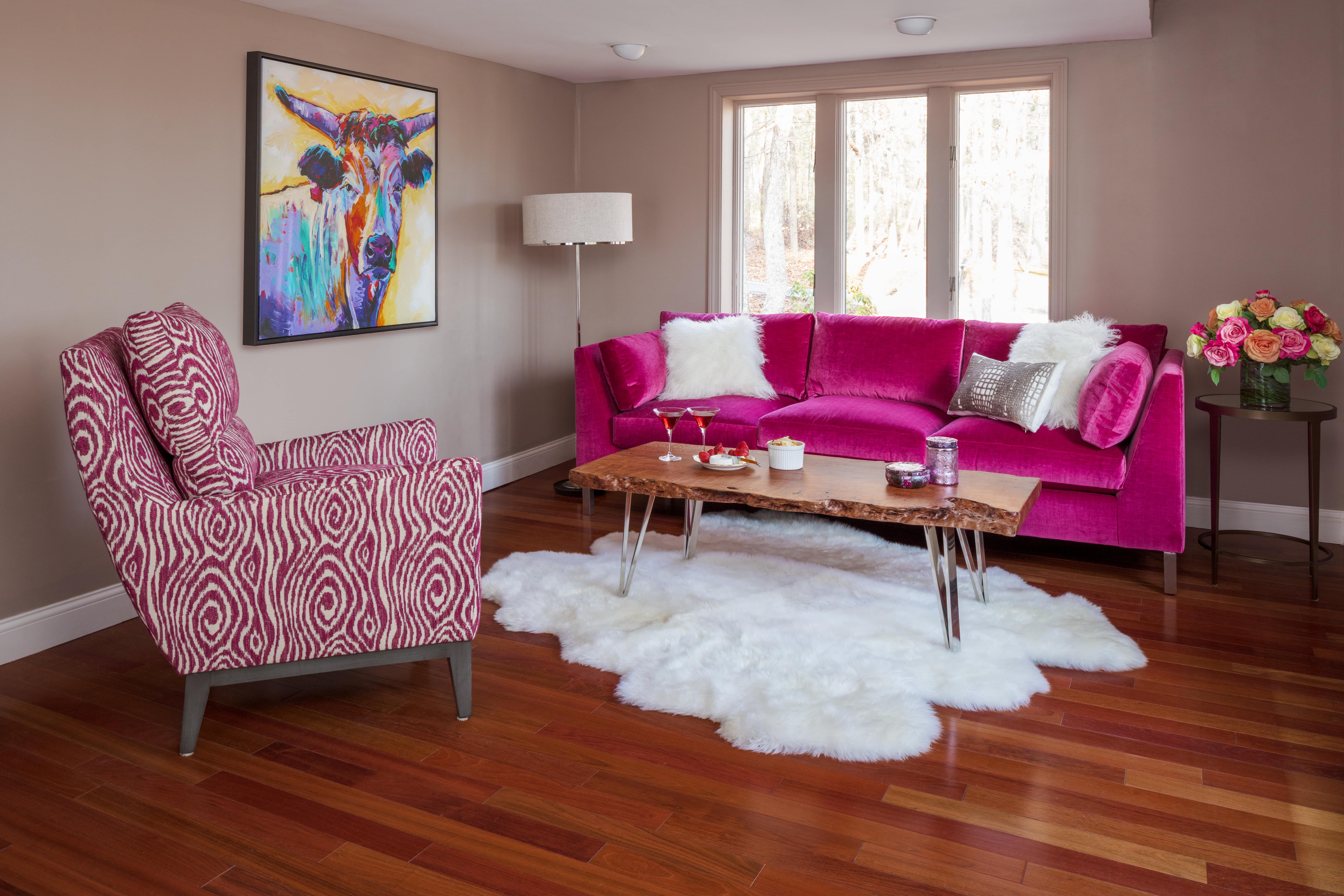 Mid-century modern
To explain mid-century modern is to go back in time to the 50', 60's, and 70's. In fact, a perfect representation of this time period and style is the show Mad Men. The focus in mid-century modern design is on function combined with comfort. The overall appearance is streamlined and low to the ground.
As it developed from the modern style, it has similarities and focuses on clean lines with a bit of flair added. There may also be the addition of unconventional materials such as plastic and vinyl.
Charles Eames was a well-known mid-century modern designer, and his namesake chair, the Eames chair, is still popular to this day.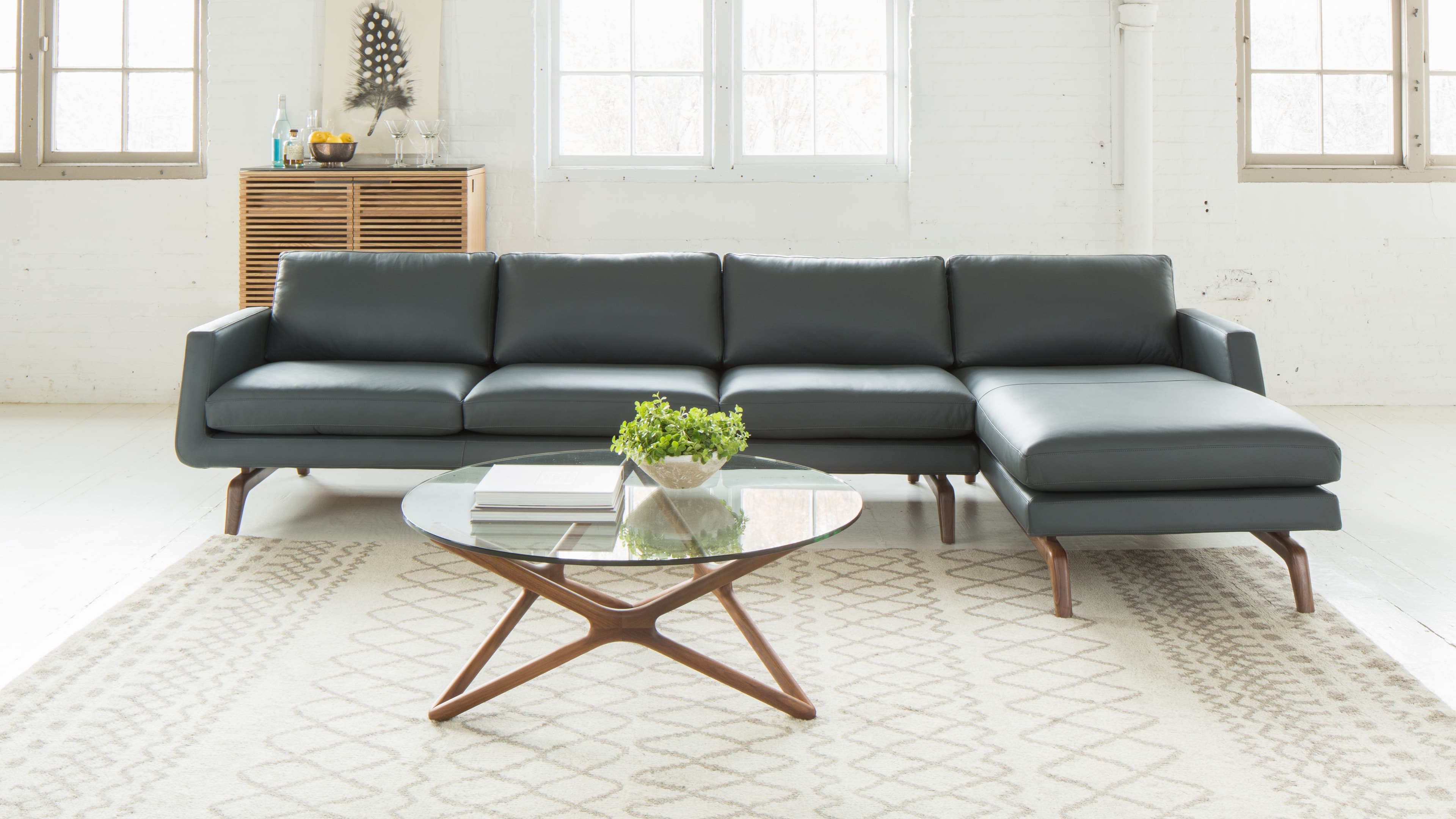 Farmhouse
The farmhouse style features warm-toned colors, patina of age and wear, buffalo plaid upholstery, and anything that would look at home in a farmhouse. Rustic finishes, exposed beams, vintage pieces, and wicker or rattan accents are beautiful additions to a farmhouse style.
Incorporating some accents into a contemporary or coastal style is a great way to get a farmhouse feel without committing to one style.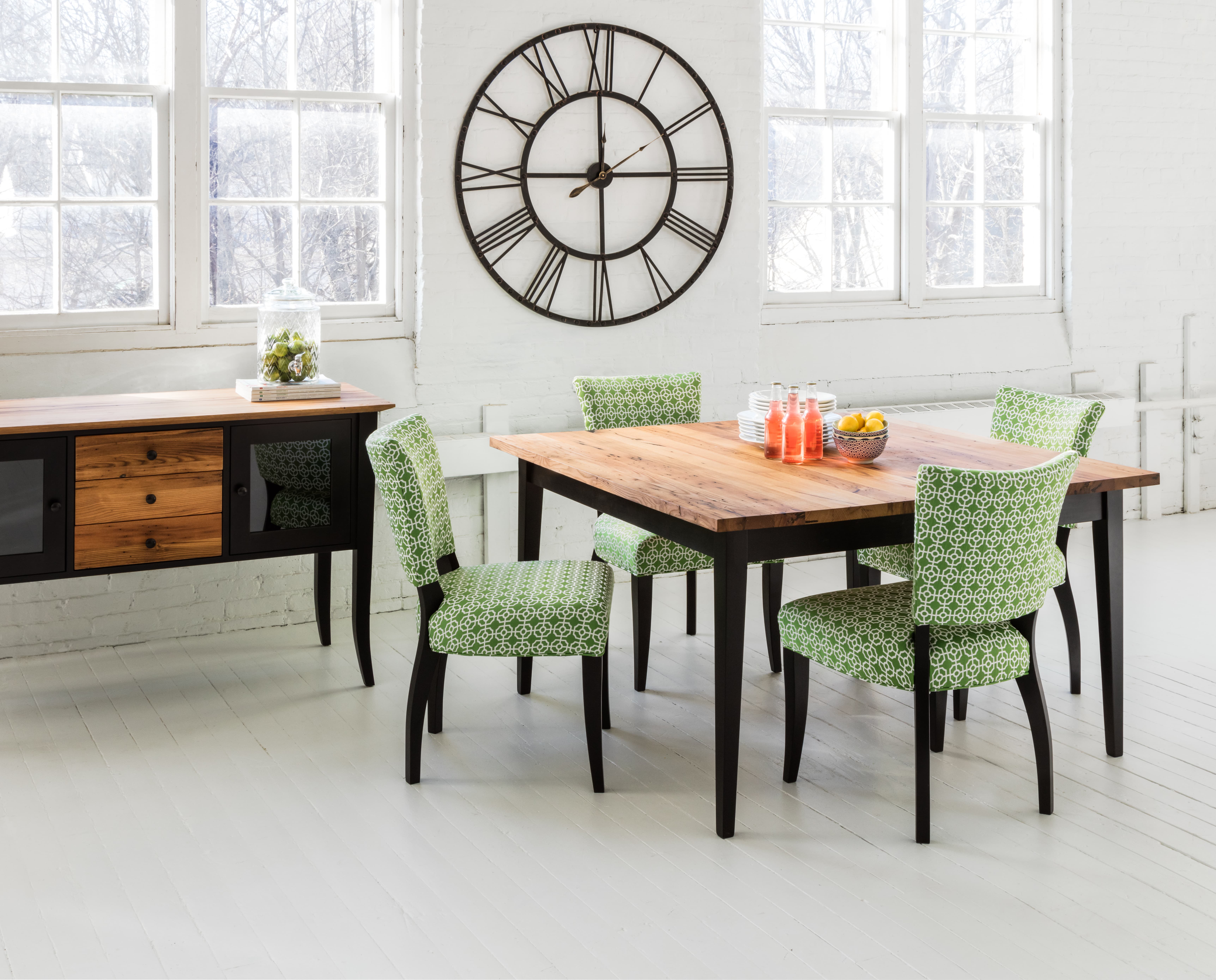 Coastal
The coastal style equates to all things beachy. It's a bungalow on the ocean or an estate by the bay.
It can be a lot of things, but it always features colors that mimic the ocean like blue, green, coral, navy, white, and turquoise. Baskets, stripes, slipcovered styles, rolled arms, linens, and sisal rugs usually make an appearance. The overall feel of the coastal style is soft, relaxed, and airy.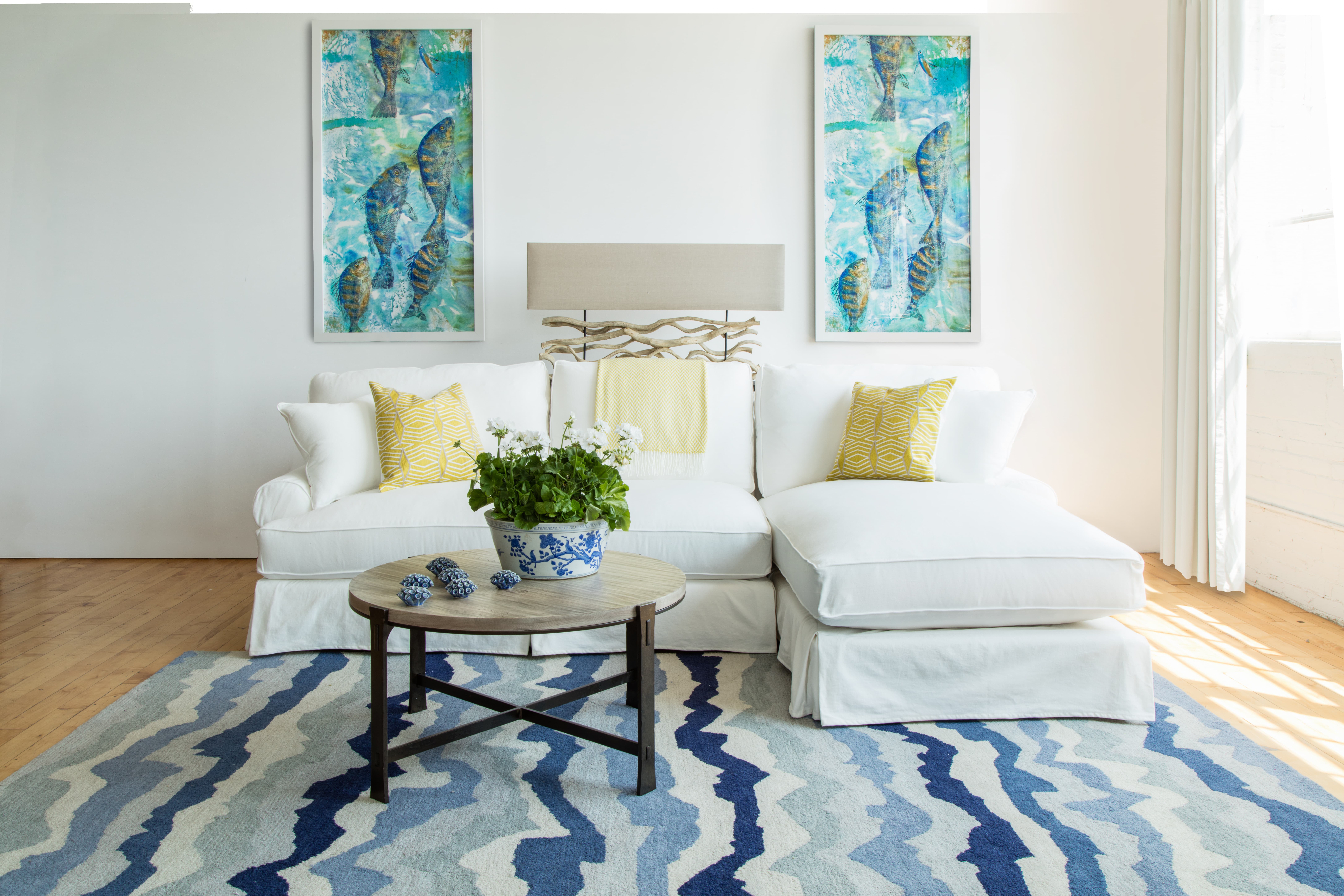 Bohemian
The bohemian style is a more eclectic approach to design and often imparts a purposefully messy look. It features global textures, Moroccan textiles and prints, vintage items, and an array of fabrics and colors.
You might find mirrors, lanterns, floor pillows, and poufs. The overall style is relaxed, layered, and cozy.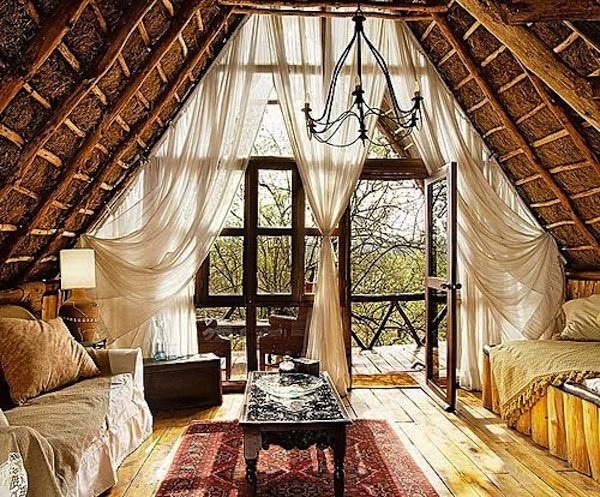 Industrial
The industrial style developed from an industrial space becoming a living space, for example an artist's loft or an apartment built from an old mill. Industrial home furnishings feature combinations of wood and metal that retain features such as rivets, rough wood finishes, metal finished to look raw, and accents like re-purposed industrial carts.
You might find unique lighting features, black trim around doors and windows, and an overall rawness to the design.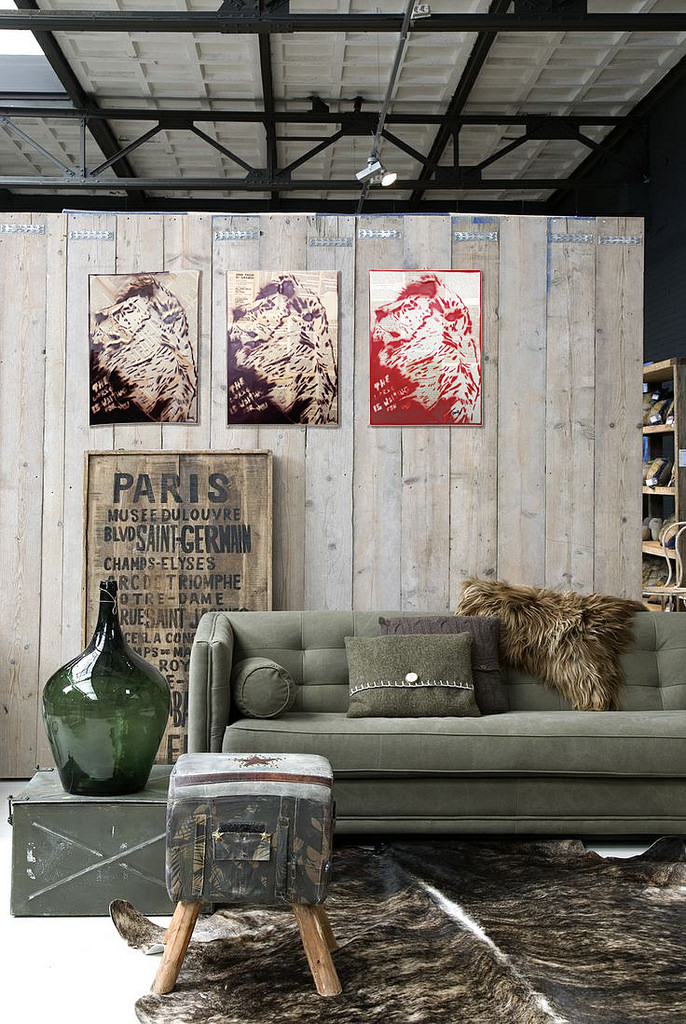 Read More: Sofa Style Guide: Defining Terms
How to define your home style
Your home style will most likely evolve and change over time. The best way to get a feel for what suits you is to find inspiration!
Read interior design magazines, go on Pinterest, or take a stroll around our showrooms and see what appeals to you. Your lifestyle will also play a part in your home style. Gone are the days of formal dining rooms. We want to have homes that are functional and can be lived in!
That doesn't mean traditional is out, it just means you'll find ways to make it work for you. Similarly, you may like the clean lines of contemporary but want a little softness to the room. Adding in faux fur ottomans, textured items, or throw pillows will help to round out the edges.
Ask yourself the following questions and start considering what appeals to you:
Do you prefer clean lines or rounded edges?
Do you love a looser, relaxed feel? Or a clean, minimalist, zero-clutter approach?
What colors, wood finishes, and textures appeal to you?
Do you prefer deep, rich tones or pastel, soft tones?
What inspires and delights you?
Conclusion
Different styles mean different things to different people! You want your home to feel like your own space. Taking time to learn about the different interior design styles will help you discover what speaks to you.
Visit our showrooms and see what appeals to you. You might be surprised what you're drawn to. Our design consultants are there to help every step of the way. They ask the important questions so that you can design a home that's not only aesthetically beautiful but functional as well.
For more inspiration check out our Pinterest board, YouTube channel, and Instagram!
Read More: Current Trends in Home Decor: Spring 2018