If your basement lacks function, turn this forgotten room into a fun space the whole family can enjoy! From competitive game nights to snack-filled movie nights, we have no doubt there's a perfect basement setup for everyone.
Decide on a theme or purpose
Knowing the size of your space, having a budget set, and deciding on a design theme can help narrow down your vision. The theme of your finished basement should depend on whether you have a family filled with teens or kids of all ages. You may also want to keep in mind whether or not your theme is timeless. Not only will a timeless design stay fresh and current, but it will also give your home a classic and cozy feel. Try to pick colors and decor that aren't just "trendy" at that time, but are created to last. That way, you and your family will never grow tired of your newly-designed space.
So, what sort of basement themes can cater to the whole family?
An exciting game room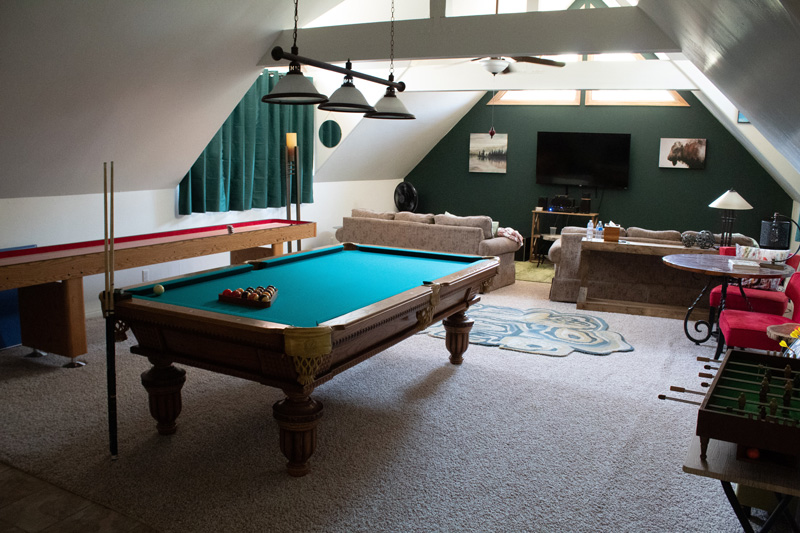 We know what you're thinking: a game room will just be another place for your teens to hide out in and play video games all day. But don't worry parents, we're not just talking about video games. Not only do game rooms promote fun activities for the whole family to participate in, regardless of age, they also serve as great entertainment spaces for parties and gatherings. Different games involve different skills, energy, and strategy, and friendly competition is super healthy for kids.
Now that we've convinced you to turn your finished basement into a game room, where do you begin? First things first, you're going to want to start with pool, darts, ping pong, foosball, or even puzzles and board games depending on what everyone enjoys. The choice is yours! If your family is really competitive (and it won't start arguments), keep score of all your games easily by getting a scoreboard.
Next, you're going to want a spot where everyone can relax. Furniture pieces like L-shaped sofas are perfect to seat the family on while they're waiting for their turn. For some extra fun, consider adding bean bag chairs for your kids and teens to lounge on.
With all the excitement of a game room, it may get a bit messy. From pool sticks to dice, there are a lot of items that you will need to find a place for. Luckily, you can add storage without taking away from your game room theme. Consider options such as ottomans with removable tops, cubbies, or bookshelves to give you the extra space you need without the eyesore.
A comfortable theater room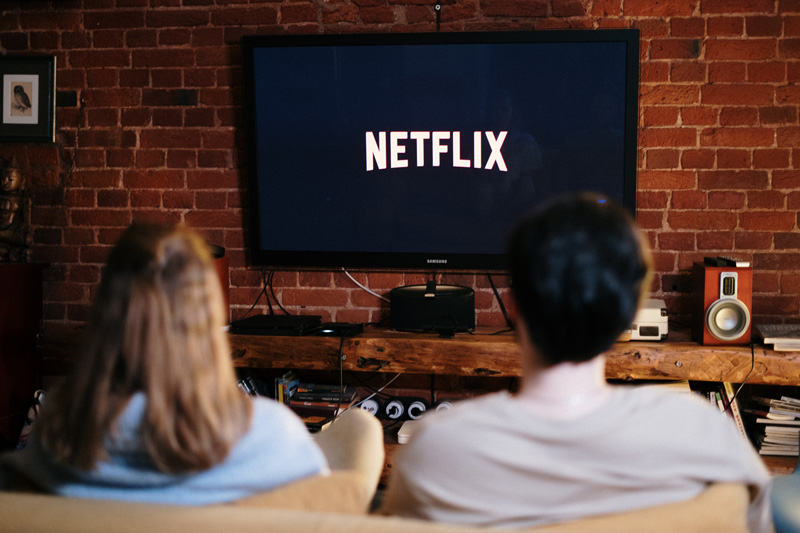 With so many first-run movies being released on streaming services, now is the time to ditch the public movie theaters and create one in the comfort of your own home! In this day and age, when you look around, everyone's eyes are glued to their cell phone screens to the point where we feel it may be less awkward to text someone than to have an in-person conversation. Thankfully, with an at-home theater room, you can reunite your family with a setup so cool that they won't even think about picking up their phones.
Start off this project by thinking about seating like a large sectional that's ideal for a home theater. If you like to snack during movies or TV shows, you may want to include end tables to put your treats on and even a mini fridge so you don't have to go very far for your favorite drinks. You could even get creative with a popcorn machine!
Next is the projector screen. Every classic movie theater has a huge movie screen, so why should yours be any different? To create a true movie theater environment, install surround sound speakers and dimmable lights.
While a theater room needs thorough planning, it's a great investment because even as your children age, the space will always be useful. In other words, they'll never grow out of it!
A creative space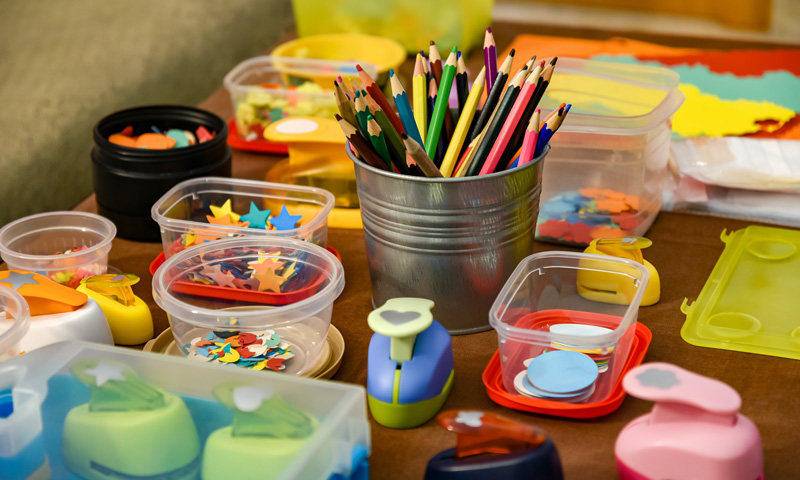 If your family is on the artistic side, consider turning your basement into a creative oasis. You could include a painting or writing space, an easel, a standing desk, or some wall art that will promote creativity. Luckily, a finished basement is ideal for an art studio because it can be heated, cooled, and has better humidity control.
After getting the family into the creative spirit, you can extend this further and host a neighborhood craft night or even an art party with all of your kid's closest friends.
A chill hangout spot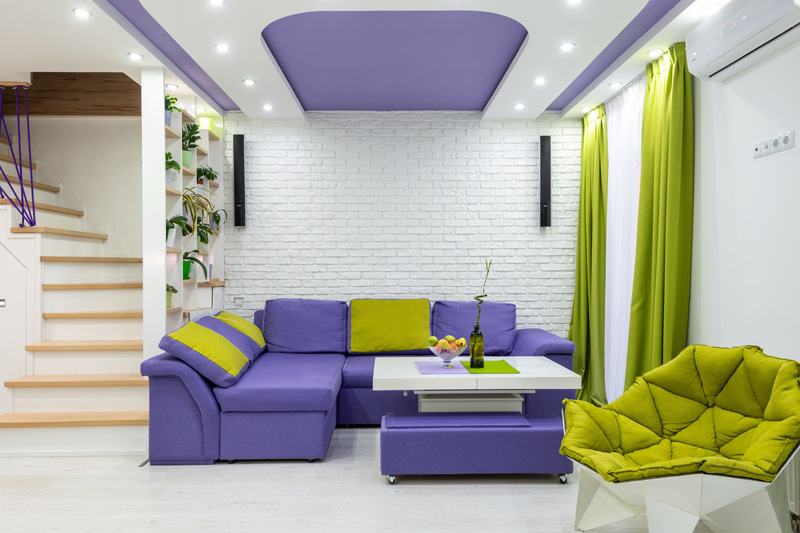 If you aren't looking for your basement to have a specific theme, don't worry! It can still be a space where the whole family can relax and enjoy quality time together. For those with teens, a hangout spot is perfect when they have friends over while keeping the rest of the house tranquil. Don't forget, the ultimate teen space needs lots of comfortable seating, so chaise lounge sofas or bean bag chairs are good to have.
A hangout spot in the basement also opens up the possibility of hosting parties at your house. You can plan birthdays, holidays, and even sports nights.
Use all your resources
When it comes to a sizable project like designing your basement, it's important not to rush the process. To help visualize your new basement and plan out exactly how you want to set up your space, use the Circle Furniture room designer. You can move, add, or edit any variation of furniture setups before getting started.
Additionally, when it comes to financing your basement remodel, make sure to budget or even tap into a personal loan to fund everything you want. A personal loan may be a good choice depending on the project and the interest rate you're approved for. To figure out if taking out a personal loan makes sense financially, you may want to consider the size of your project and weigh all options. You can also apply for financing, which may be the better option if you just plan on getting new furniture, but any home renovations or remodels will need to be paid for out of pocket.
Turning your unused basement into a space that you and your family actually use will require a lot of planning and patience, but the outcome will be completely worth it!