When we asked Circle Furniture Visual Merchandiser Brian Bechard for his advice on how to design a foyer, he unhesitantly replied: "Make it clean and clutter free."
The foyer sits adjacent to your front door, so it's the first, as well as the last, impression anyone will have of the space you live in.
"Your foyer sets the tone," says Brian. "You want it to be beautiful and welcoming."
A Foyer's Function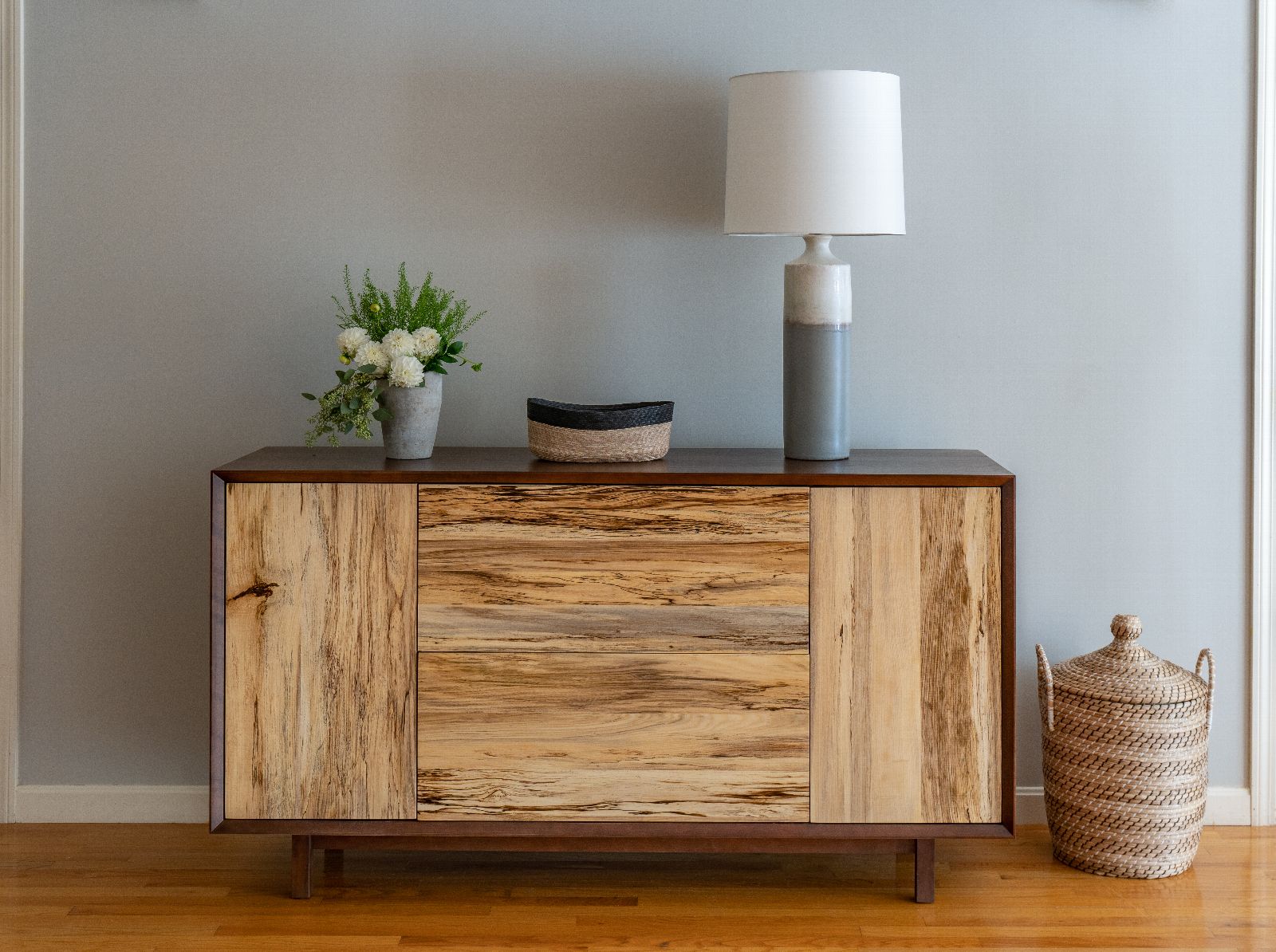 We often focus on the foyer as the entrance to a home, but it's also the exit. You want to create an inviting passageway for people as they come in and also an assuring, supportive, well organized space as they depart.
The foyer functions, then, as a transition or transformation area. This is where you decompress after a long day at work. It's, say, where the kids move from active outdoor activities to more calming or focused indoor activities.
The foyer is where you make your final prep as you embark on your day. It's the space that shuttles you from private home life to public life.
Give heed to these very important roles the foyer plays in our lives, every single day. It's an easy space to overlook because it's generally fairly small, and because it's a space we use more for passing through than actually spending time in.
But don't overlook how often we use it. This space gets as much if not more traffic than anywhere else in your home. Honoring how powerful the foyer is with thoughtful design can have a big impact on anyone who passes through your door.
How to Accommodate Functionality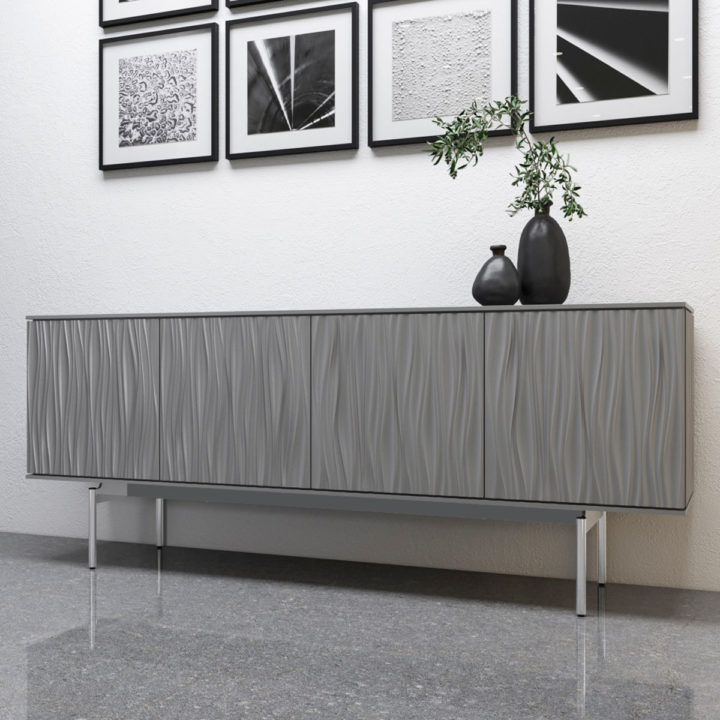 What does it mean to create a space that facilitates transitions between indoor and outdoor? Busy and calm? Public to private?
Messaging
Your décor offers messages, either overt or more subtle. A wall hanging with a saying on it literally presents a message.
It's a straightforward way of letting someone know what kind of space they're going to experience. It can also function as a parting thought to take with you. Or perhaps it's a sentiment you want to be regularly reminded of.
Photos can have a similar messaging effect, but in a slightly more subtle way. Go for the combo by using a frame that features a phase or text. Images of family let people know something about your household. Are you a pet owner? Pictures of your dogs, cats, even guinea pigs will make anyone smile.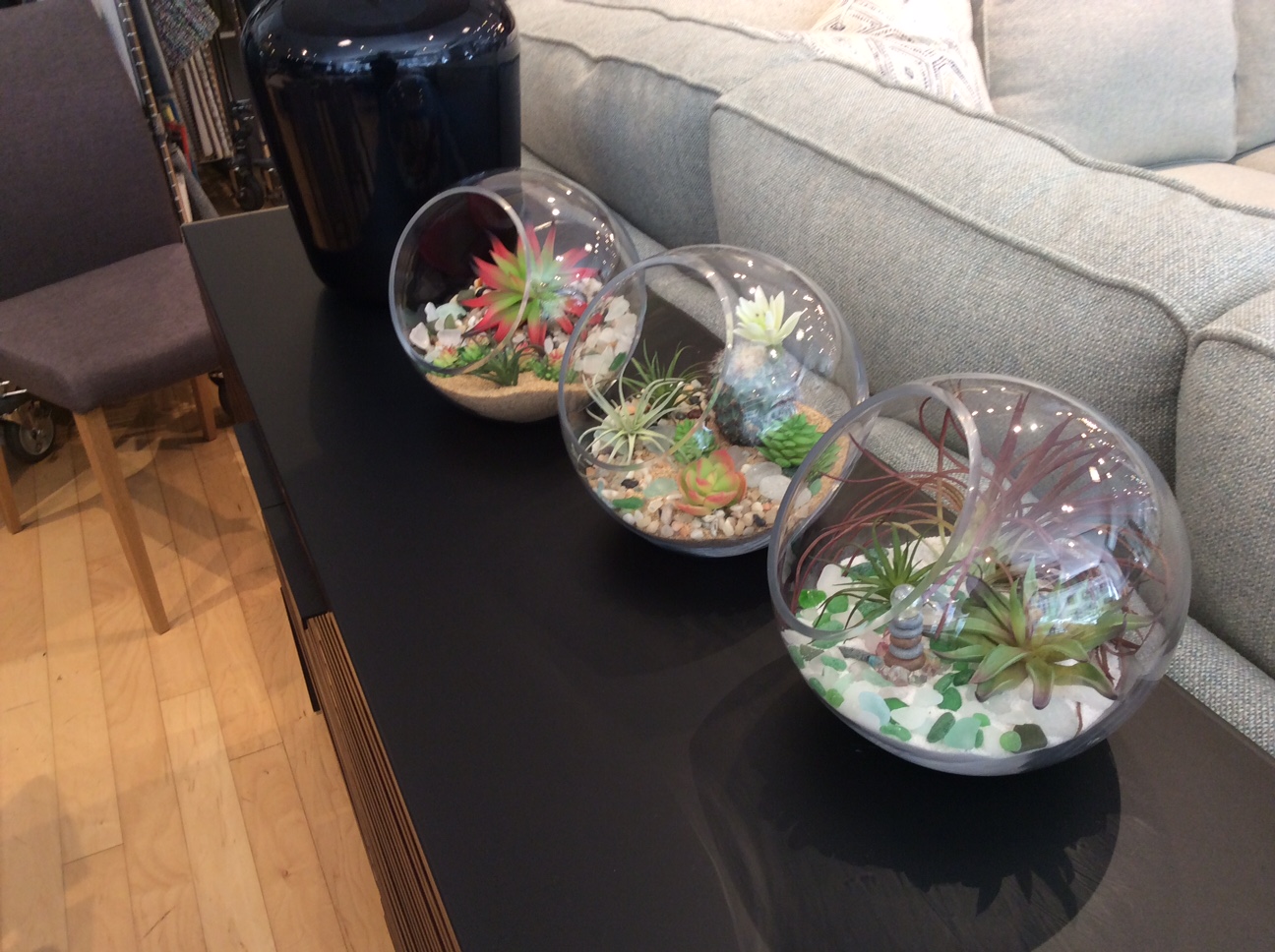 Do you love to travel? Scenes from recent trips immediately give guests something to talk to you about. Or, when you see that shot from Hawaii, it can help you destress from a hectic day, or remind you why you're getting out the door early to work hard.
You, your family, and visitors will see this messaging frequently and at pivotal times throughout the day. What are the immediate and lasting impressions you want to share?
On the Go Organization
There are many key items that we gather or shed regularly when we pass through the front door. A foyer is a suitable place for these everyday items we use to transition from inside to outside:
Keys
Shoes
Coats
Wallet, change purse, or money clip
Purse or backpack
Sunglasses
Hat or visor
If you have a dog, add leashes, waste bags, and maybe a throw toy. In snowy areas during winter, figure in scarfs and gloves.
The foyer is also a handy place for mail, incoming and outgoing, as well as the amorphous category of "items that must be remember," like permission slips, theater tickets, or a coworker's birthday card.
Keeping this area organized and having a place for all necessary items helps everyone get out the door calmly and smoothly reenter the house.
So What Exactly Goes into Your Foyer?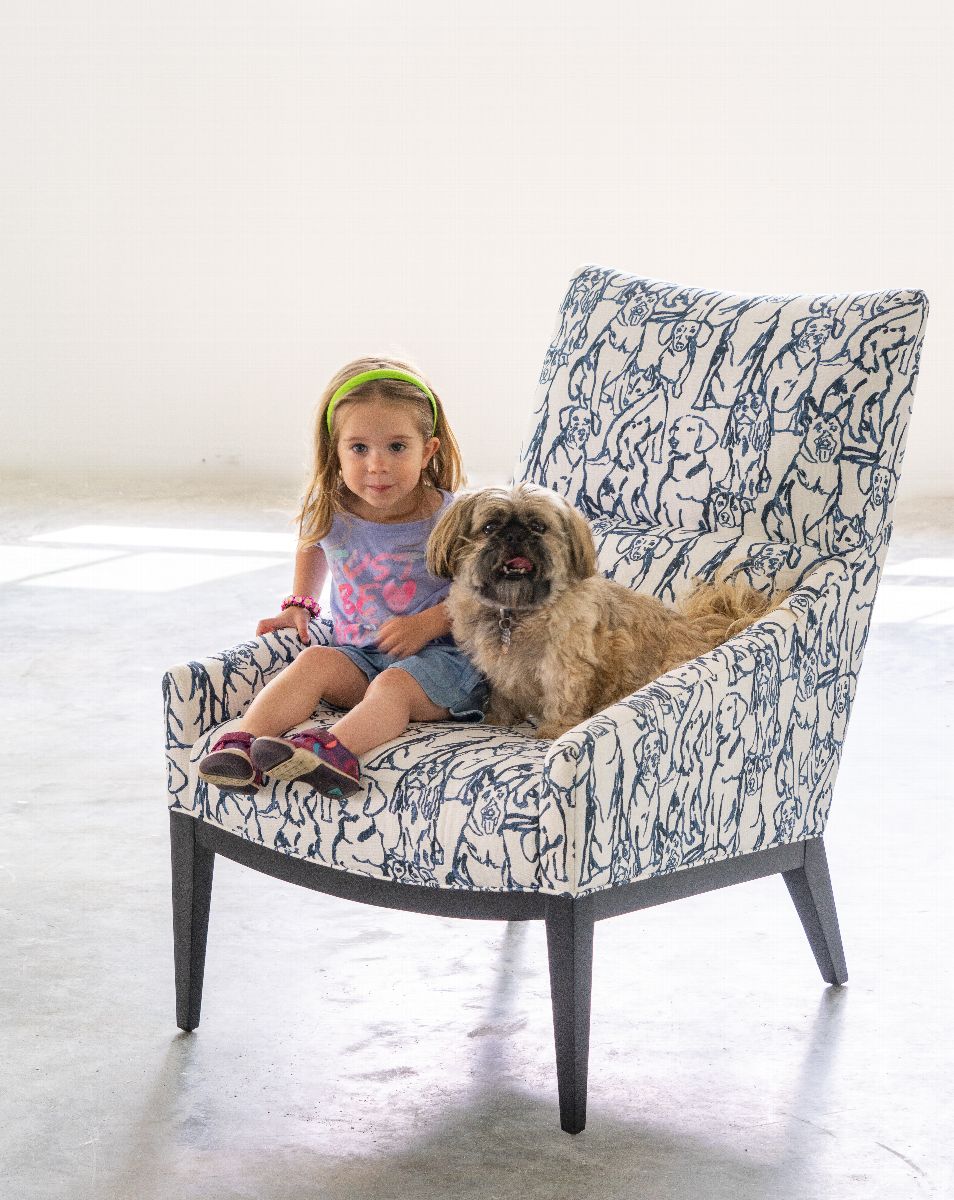 Foyers vary dramatically from home to home. How you plan your foyer depends on how much and what shape of space you have to work with.
Furniture
Is there enough room for a table, bench, coat rack, chair, or rug? Generally, you'll want a place to put your aforementioned items—that may mean a flat surface, cubbies or other containers, hooks or a rack. If you have enough space for a place to sit, this provides a convenient way to remove or put on shoes and boots.
Check Yourself
A handy item to feature in your foyer is a mirror. The size will depend on how much space you have, but even a face mirror is useful for one last look to make sure you're ready to face the rest of the world.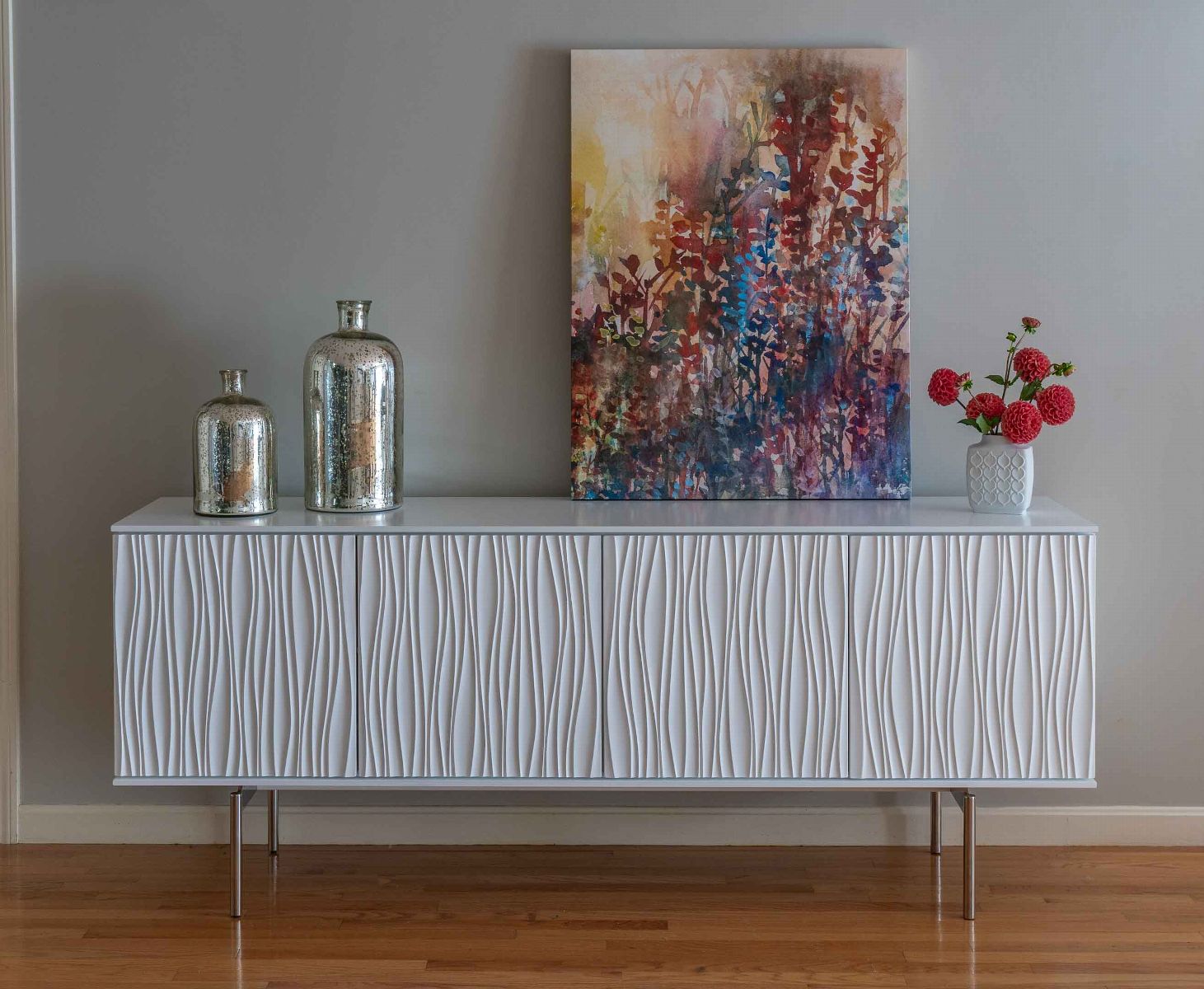 Let There Be Light
You'll want to ensure that there's good lighting in your foyer and that there's easy access to turning lights off and on. Brian suggests thinking about overhead lighting.
This is a space where you'll benefit from bright lights: brightness says, "Come in!" "I'm home!" and "Welcome!" Bright lights feel safe, especially if you're coming in from a dark outdoors. Additionally, this is a space where you want to be able to easily see what you're doing and where things are.
Start with a Feeling
Brian's words are worth repeating: Your foyer sets a tone. It contributes to how you enter and exit the outside world, and how you bring people into the private space of your home and then bid them farewell.
You have the opportunity to craft that important experience. What do you want to be reminded of each time you leave your house? How do you want your kids and their friends to feel when they come home from school? What mood do you want to initiate when your dinner party guests arrive?
Consider the functionality of this space and then let the feeling you want to establish guide you in designing a foyer that's right for you.