As someone who's likely spent time as a guest in other people's homes, think about what sort of experiences you've had and what made you feel comfortable in a space that wasn't yours. How can you do the same when you have people come to stay and why is it important?
There's one good reason:
"So they come back!" laughed Cheryl Harrington, a Senior Design Consultant in our Pembroke Design Center. When you have people spending at least a couple of nights with you, helping them feel welcome can make a difference in whether or not they ever want to visit again. Cheryl, along with Betsy Johnson, the Store Manager in Pembroke, and Beth Troiano, a Design Consultant, shared tips on making an inviting guest space.
What you need to create a comfortable stay for guests
Bed space and bedding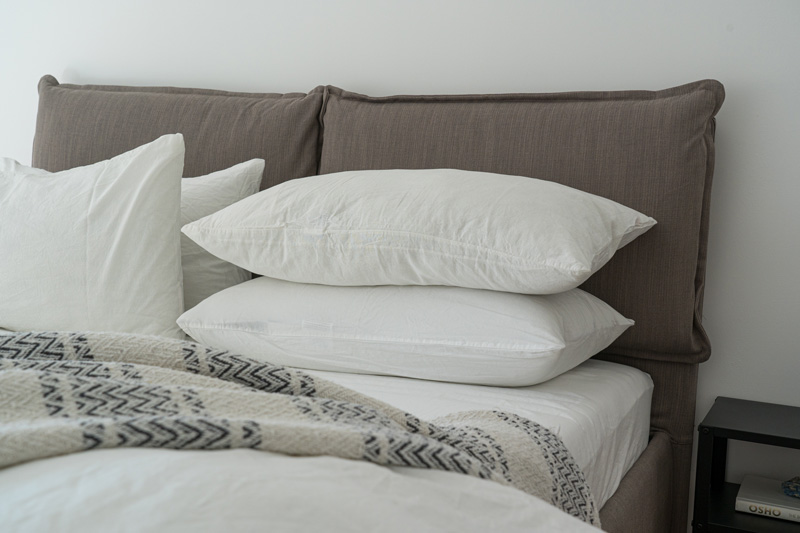 Sleeping in your bed after being away always feels good, and knowing this can help you make sure your guests feel right at home. Nice bedding, soft blankets, comfortable pillows, and a quality mattress will give them a cozy place to retreat to at night. The time of year may determine whether you need a fan or AC as well as how many blankets you have in the room (and what kind) so your guests aren't too hot or too cold.
We all have our creature comforts and when it comes to pillows, people tend to be particular about where they rest their heads at night. For this reason, it doesn't hurt to have different options like foam and down, especially since some people are allergic to down. If you don't want both, a soft foam pillow would be a good happy medium.
Make sure you also have extra pillows in case your guests need additional support when they're sitting up in bed or sleeping.
An alternative to just one bed in the guest room is having two twin beds that you can push together to create one larger bed as needed. It also doesn't hurt to have an air mattress that you can easily store away, or you could find a nice trundle bed.
Storage and organization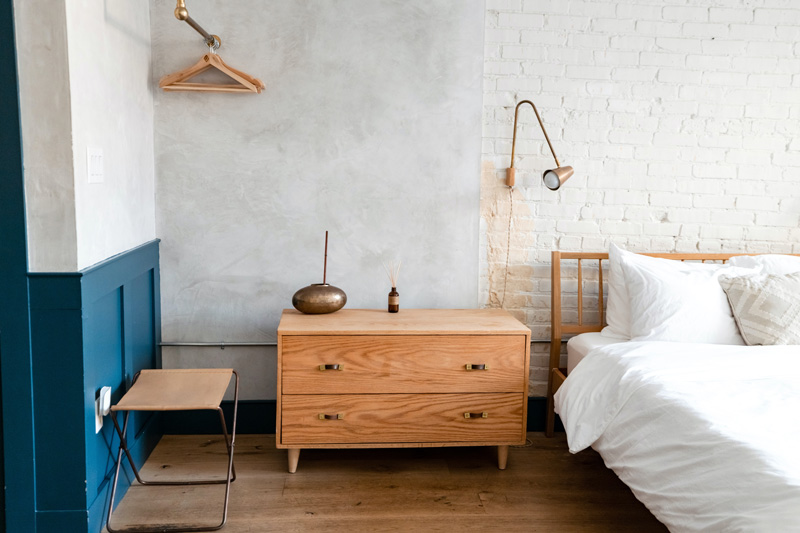 Giving your guests storage space will allow them to keep their belongings organized and find what they need as if they were in their own room. Make sure there's space in the closet so they can hang up jackets and other clothing, and you can also put hooks on the back of the door for their bath towels when they aren't using them.
"If people are coming for a short stay and don't need to put things away, a luggage rack is a great accessory to have them be able to access their luggage easily," added Betsy.
Another note: rearrange the room so that the nightstands, dressers, or side tables sit close to any outlets, allowing your guests to charge their phones and other devices with easy access. You could even get a power strip so there are plenty of plugs.
Now if you're limited on space in the room and you can't fit a dresser, consider buying a bed with drawers underneath so there's still a place for your guests to keep their clothes. This would be especially convenient for a multi-purpose room (i.e. home office/guest bedroom).
Lighting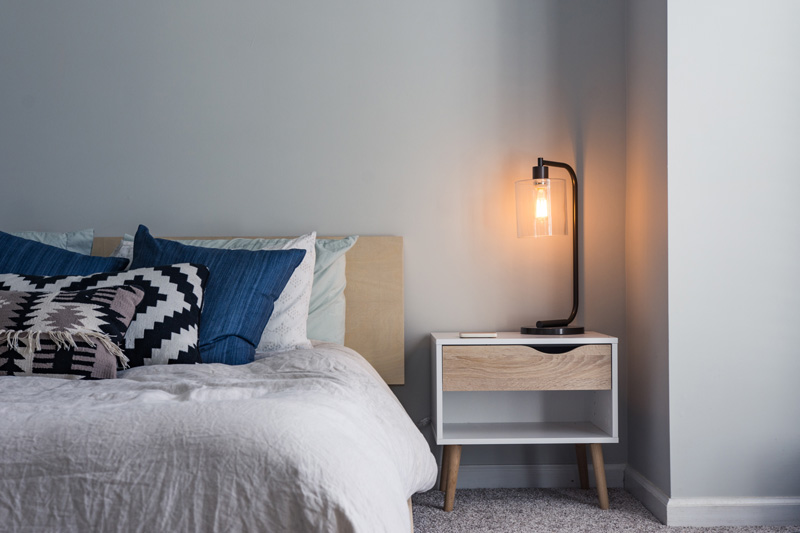 As with any room, lighting is important in a guest space. An overhead light along with table lamps on nightstands would be an ideal set up. Bedside lamps are convenient so your guests don't have to flip a switch on the wall and then find their way back to the bed. Dimmers or three-way lamps are especially good to have so there's control over the level of light.
Whether in the room itself or in the hallway, a nightlight may also help if your guests need to get up in the middle of the night and navigate their way to the bathroom.
Other elements and accessories for a guest space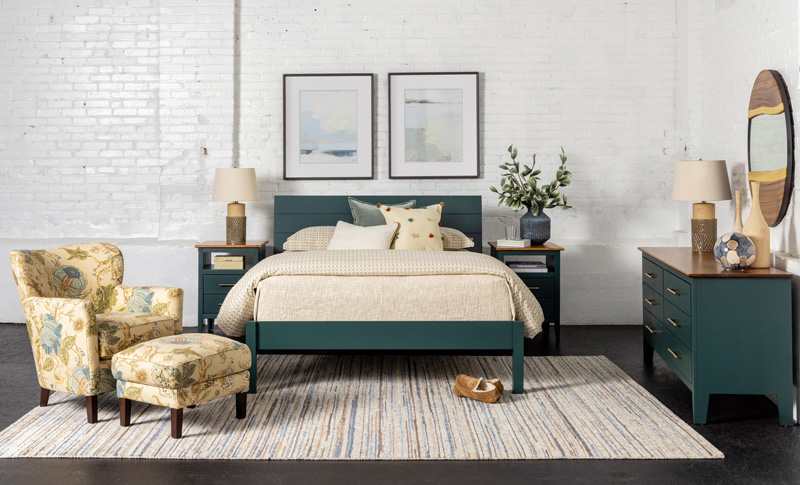 Sometimes it's the small details that make a difference in how your guests feel. Putting a chair in their room will be nice to have so they can sit down to put their shoes on. A full-length mirror hanging on the back of a door or resting against the wall is always good while getting ready in the mornings, and additional items like a fan and/or a humidifier help to ensure a comfortable stay.
If you have kids who moved out yet still come visit, consider redoing their rooms. Cheryl did this for her two sons and their significant others, adding personal touches like wedding photos, plus a crib for one of her sons and his baby. She installed blackout shades to make sure the baby doesn't wake mom and dad up too early, and sometimes she'll leave a sweet treat on their pillows.
For the home office or common area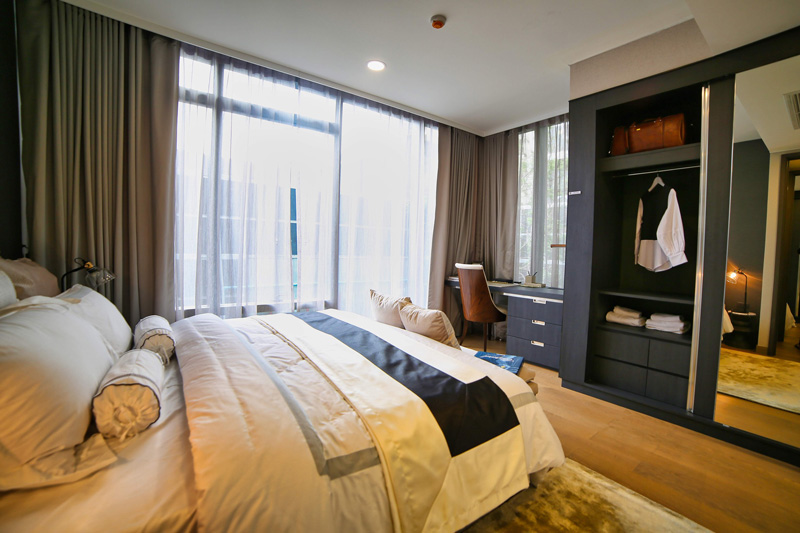 Everything that's been mentioned so far also applies to a non-traditional guest room. When it doubles as a home office, for example, you can still make it inviting for friends and family.
"If you have guests, you want to sort of put away all your stuff and make it about them," said Betsy. This could mean tidying up the room and putting your belongings in desk drawers or cabinets. You could also get one of those mobile filing cabinets or rolling storage carts and temporarily move it elsewhere that still gives you easy access to your things if needed.
In a smaller home that doesn't have an extra bedroom, investing in a sleeper sofa is a great alternative so you can still invite people over. But when it's in your living room, how can you make this common area more welcoming and private for someone spending the night?
The good thing is you don't have to completely change the space and really, you shouldn't have to. Again, it comes down to nice bedding and pillows. Cheryl also suggested having window treatments so your guests aren't woken up too early by the sun or noise from other people moving around in the mornings.
For privacy, Beth recommended a folding screen that you can easily put up to create separation. This would work in a living area where the sleeper is or even in a guest room/home office to separate the office area from the guest space.
For the guest bathroom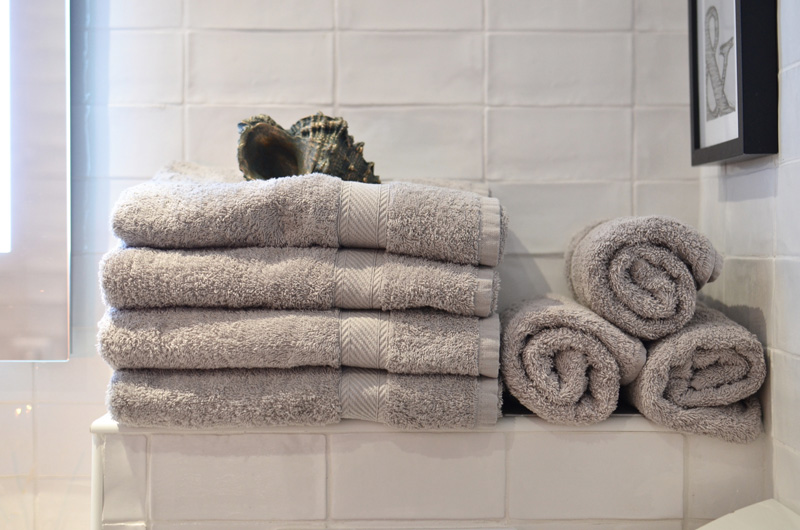 Having an extra guest bathroom is a bonus, and it may help to think about what you prefer as a guest in someone else's home to inspire the way you prepare for guests of your own. For example, Cheryl personally enjoys having plenty of face cloths and towels whenever she's staying somewhere, and so she does the same for her guests.
"I always put fresh towels on the bed and a fresh bar of soap on the bed too," she said.
"If it's a holiday, I'll get the scented foaming hand soap," added Beth. "And sometimes, if I have a lot of people coming, instead of everyone using the same hand towel, I get those thick napkins."
Talk to a designer
By taking the time to design a comfortable space for mom and dad, a close friend who's visiting from out of town, or your kids, you'll help them feel right at home anytime they stay over. Stop by your nearest design center location and one of our Design Consultants can help you get started!
Author: Marycatherine Karcich