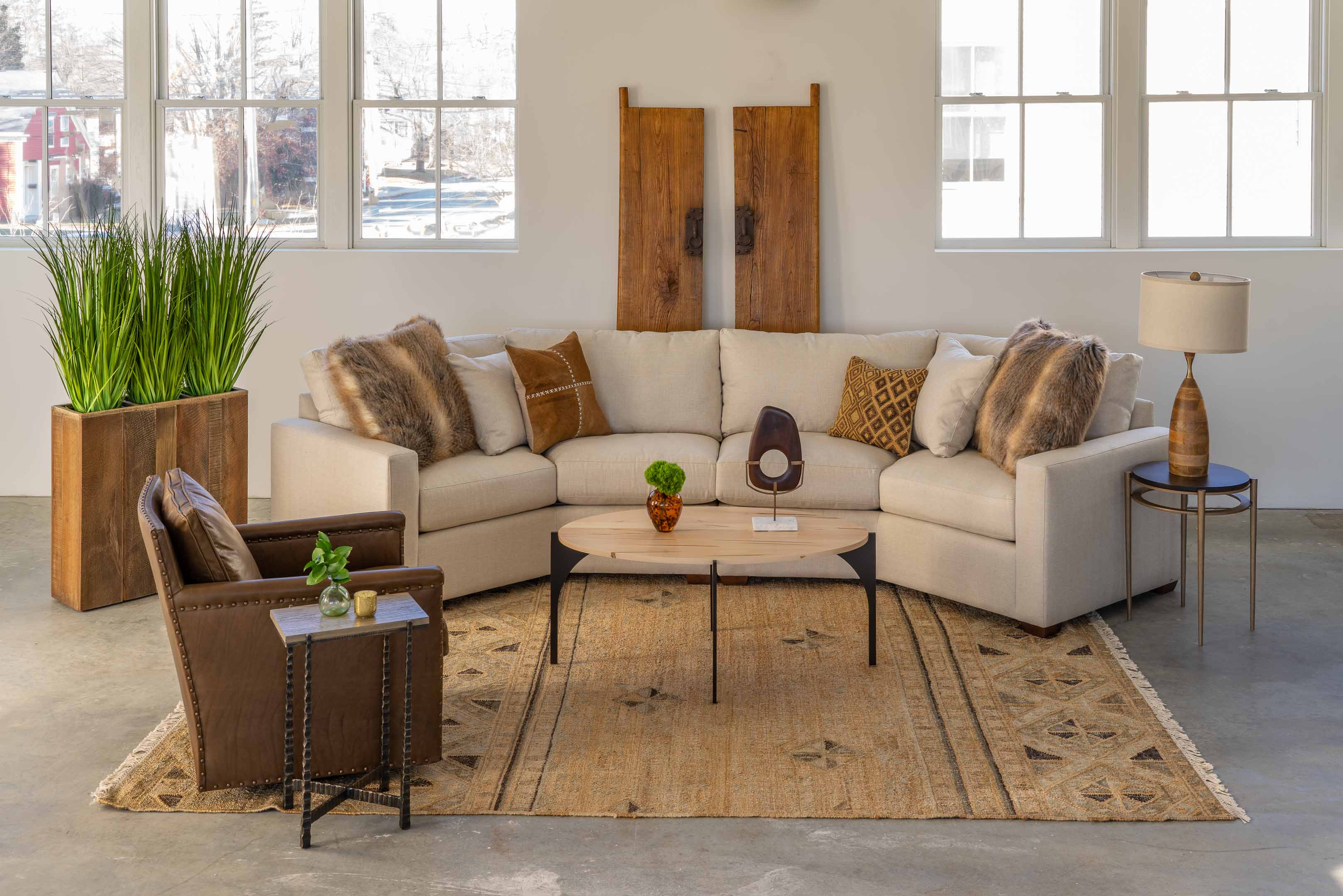 Interior design can be complicated and at times overwhelming. We're here to help you at every stage of the journey so the design process runs smoothly. And to design a home you love, you first need to know what not to do. Here are the top 5 Interior Design mistakes to avoid so you can create your dream home in 2020.
1. Neglecting to Space Plan
Purchasing a new sofa is all good fun; until you discover it doesn't fit in your small living room. Space planning is an important part of the design process, and if you neglect to pay attention to it you may end up with furniture that looks out of place or doesn't fit in your room.
Brian Bechard, our Visual Merchandiser, explains, "Space planning allows you to determine what you can fit into your space appropriately. For example, is your bedroom large enough to accommodate a king or queen sized bed? Do you have space for two nightstands or one?"
Space planning is crucial to ensure that your space is functioning correctly, that traffic flows easily, and that your furniture is scaled appropriately. A very small sofa will look out of place in a large, expansive room.
To start at home, measure the square footage of the space, including any architectural elements like archways or windows.
Read our Ultimate Guide to Space Planning to learn everything you need to know and check out our free Room Planning tool. If you don't want to go it alone, talk to a designer. They'll create a room plan for you using their years of design knowledge and innate spacial awareness.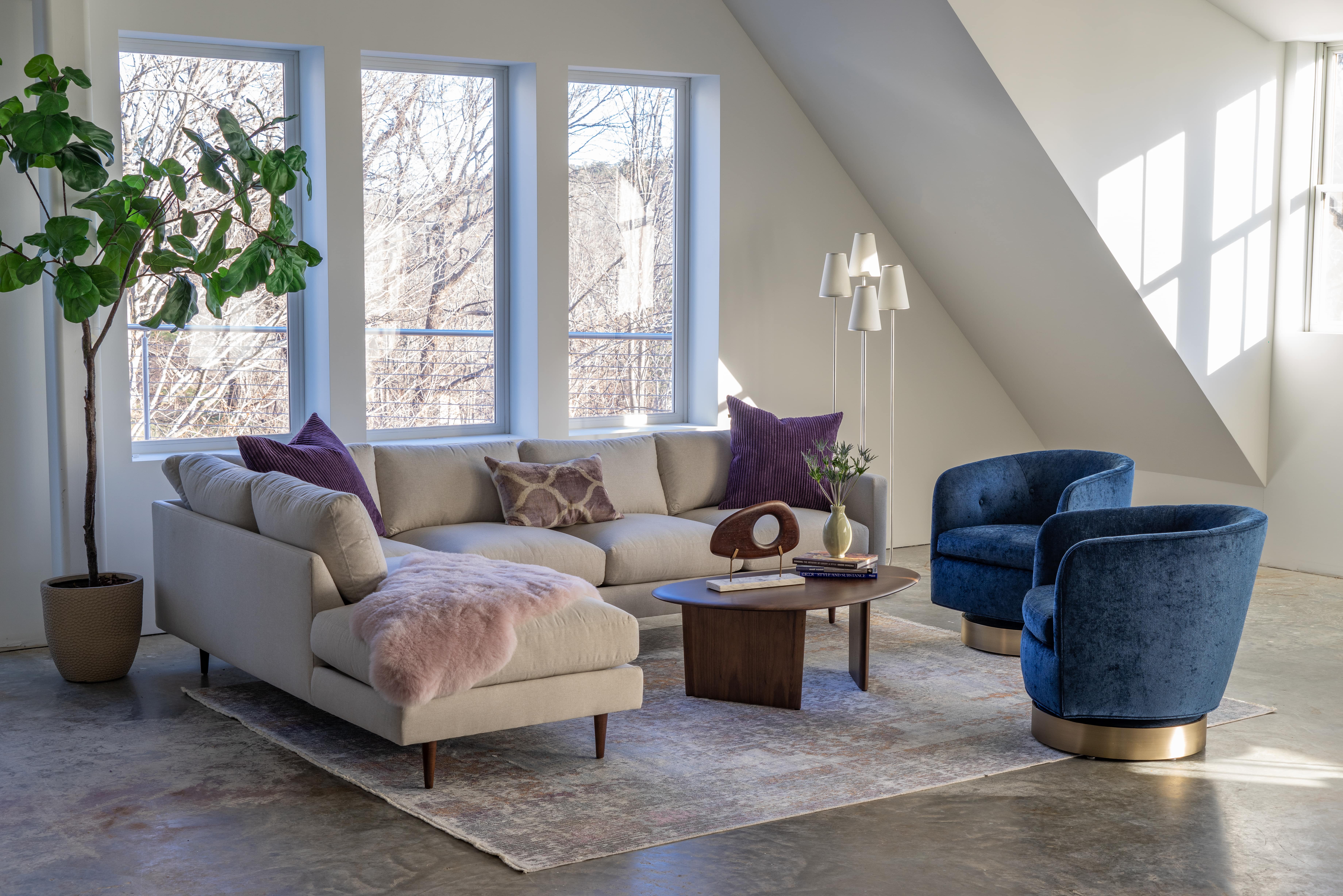 2. Blind-buying furniture
With internet shopping booming, it's very easy to make purchases online with the click of a button. Sometimes even big purchases like furniture.
However, unless you know the company and the quality of the furniture, that may not be the best idea. Brian says, "You can't sense the quality online, especially with cushions and frames. You have to see it, feel it, and sit on it."
Trying out larger furniture pieces in person will give you an understanding of the quality and comfort of a piece. Which is important, especially if it's something you're planning on having in your home for decades.
Without the knowledge of quality and construction, you may end up blind buying a piece of furniture that doesn't meet your expectations in style, durability, quality, size, or color. If you do want to shop online, accessories and smaller items are a safer bet.
Read More: 5 Steps to Start Your Home Decor Project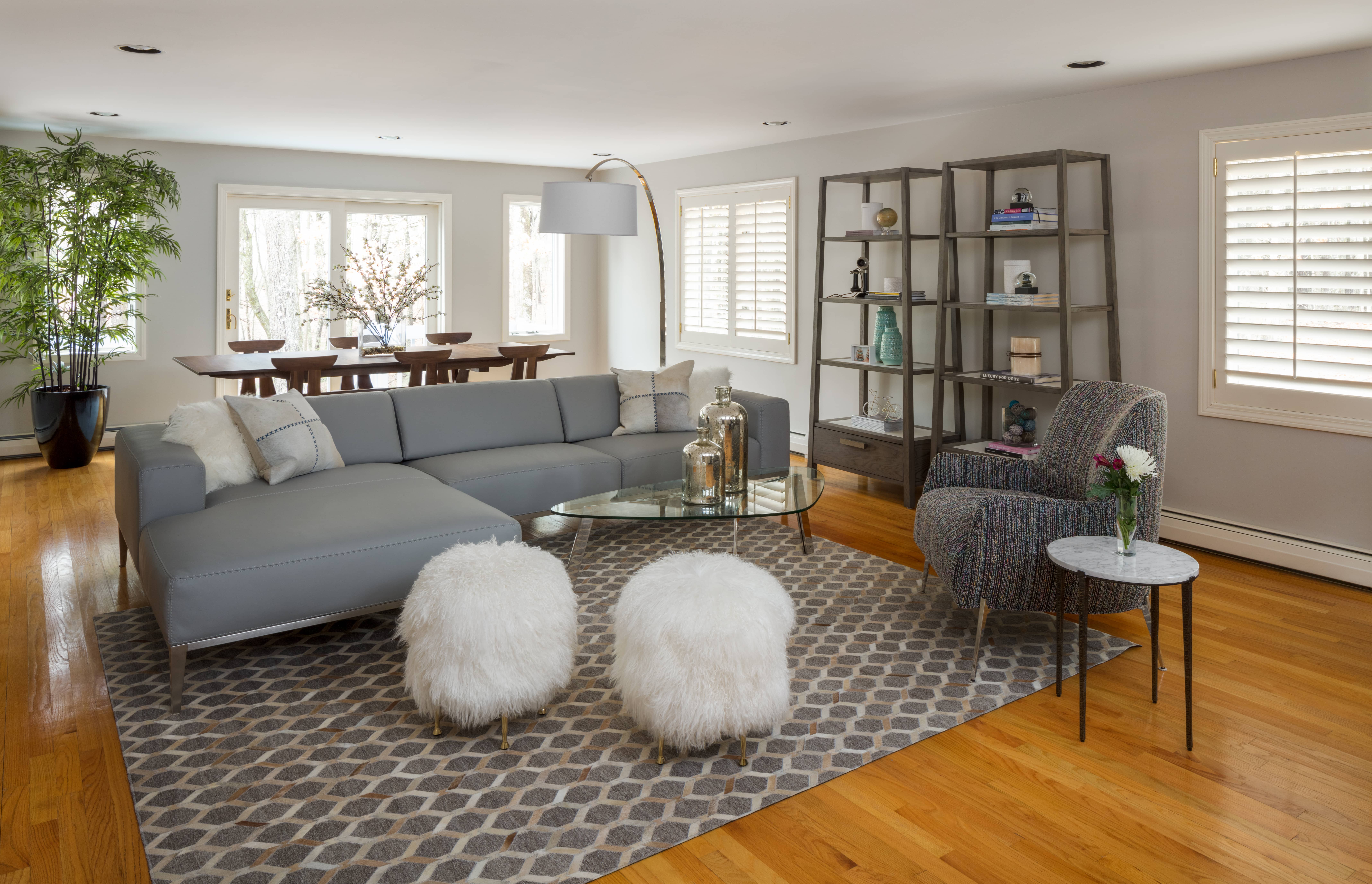 3. Putting all of your furniture up against the wall
Putting your furniture up against your wall is a common mistake that's made in an effort to make a space look bigger. However, while that may work in very small rooms, oftentimes it will look strange and leave you with a design that isn't cohesive.
Brian explains, "In a medium to a large sized room, floating your furniture creates more intimate conversation areas." Floating your furniture can also help to put an emphasis on a focal point in the room, whether it's a fireplace, a view, a TV, or a piece of artwork.
Read More: How to Decorate a Small Space: The Best Ways to Visually Expand a Room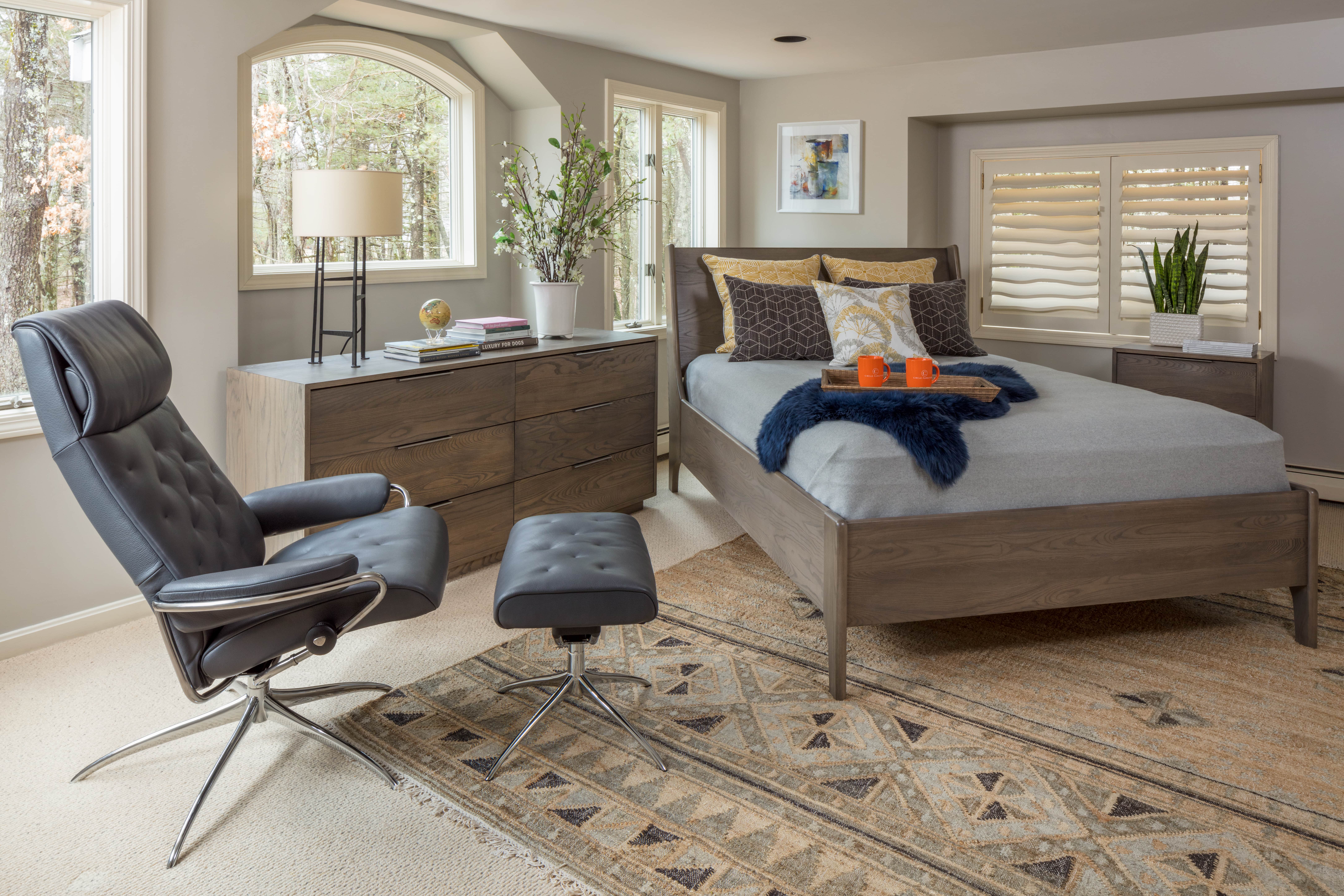 4. Sticking to one source of lighting
Lighting is an often overlooked element of interior design, but it can have a big effect on the tone and atmosphere of a room.
Brian describes, "You may have overhead or recessed lighting; especially in new construction homes. But just using overhead lighting can be harsh. It's always nice to have table lamps which offer softer light. I'd also recommend a dimmer with overhead lighting so you can control the brightness."
Having varied sources of light in your home creates a gentler, more relaxed ambiance. Luckily, this mistake is an easy fix. Bring some table lamps, standing lamps, candles, and even fairy lights to soften the lighting and create dimension in your home.
5. Being afraid of color
Especially if you're just starting out decorating a new home, considering color can be overwhelming. And you may be tempted to stick to neutrals.
Although that may be a safe option, there's no need to be afraid of color! Brian says, "It's ok to mix color as long as they coordinate. For example, a rich pesto sofa can look beautiful paired with a turquoise chair. Think of it in terms of fashion and how you put together an outfit. There's no need to go monochromatic."
Bringing in color in an unexpected way will add energy and interest to a space.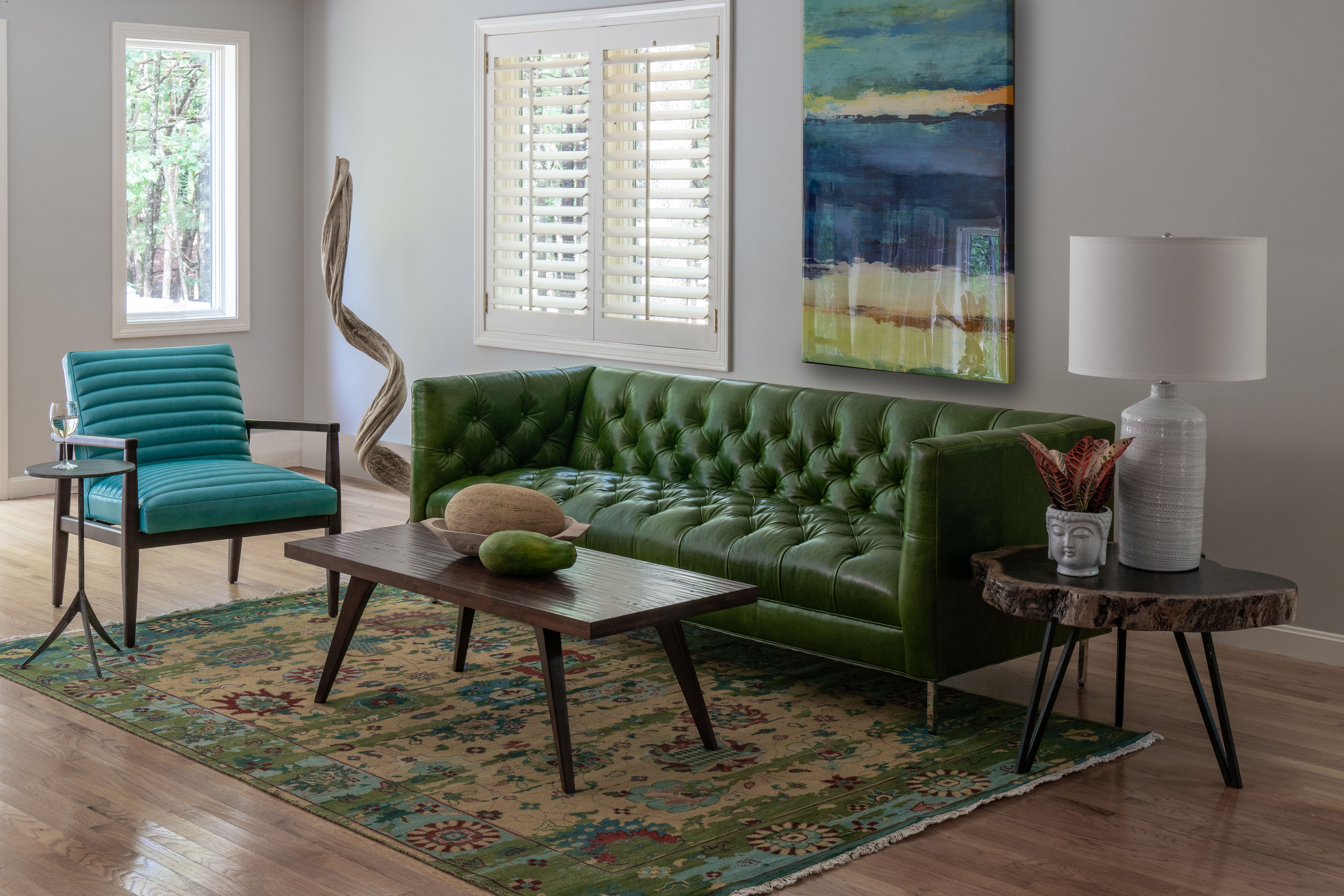 Talk to a designer
If you've made any of these mistakes, fear not! Our designers have years of experience designing homes and would be happy to solve all your design dilemmas. If you have an interior design project you're looking to start or you have questions you can't find the answers to, come into one of our showrooms to chat with a Design Consultant.
For more inspiration, check out our Houzz page, our Instagram, and our Facebook. And don't forget to subscribe to our YouTube channel to get videos on Interior Design styling tips, furniture buying advice, and more.