Pantone's 2019 Color of the Year: Living Coral
Pantone's 2019 Color of the Year is Living Coral, an energetic, golden-hued coral. Renee Devlin, one of our Senior Design Consultants, loves the choice. "I love the energy it gives off. It brings passion, warmth, and a sense of coziness to your space." The color is a happy juxtaposition against the cold, grey months of winter. "I love it in winter because it brings that burst of warmth in. But I don't think of it as a seasonal color. It's a very healthy, rejuvenating color that can be incorporated year-round."
Renee's Design Process
When it came to putting together the mood board, Renee wanted to stay a little outside of the box. "I think people see a vibrant color like this and think that it's too much for their homes, but it's livable for everybody. Instead of putting it on a sofa, I'd bring the color in as an accent." In order to create a cohesive color theme, she played on a variation of the classic navy blue and orange combination. "I wanted to create a lighter variation with coral and this cool-toned ocean color" she explains. When thinking about textures, she played off the cozy vibes of living coral, bringing in warm, fuzzy textures. She describes, "Layering is the best way to achieve a warm texture and feel to the home. This color is so cozy. A big cream colored waffle blanket is the perfect pairing with coral." She brought in accents in walnut to further emphasize the warm tones. She explains, "Walnut is perfect because it's warm but not orange toned, like Cherry. I love the natural elements of the wood and the light and dark streaks." To complete the look, she needed a cool contrast to the warm, fuzzy textures. "I thought the marble accent would be perfect in a coffee table or an island behind a sofa. Everything is so warm and cozy and the marble brings a sense of crispness and airiness."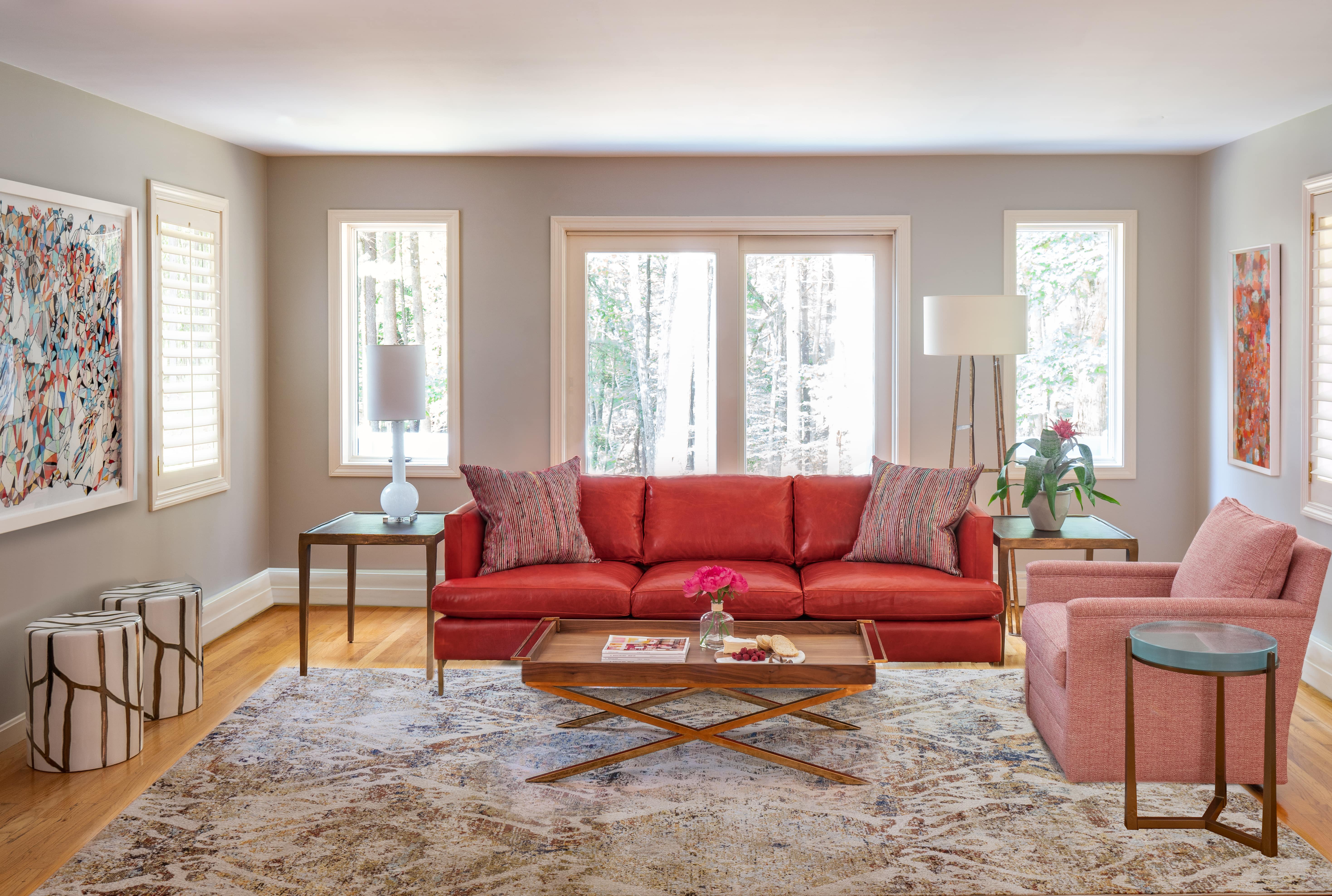 How to Incorporate Living Coral into Your Home
When it comes to incorporating living coral into your home, Renee suggests starting small. "Bring the color in with smaller pieces in your living room, like picture frames, pillows, throws, an ottoman, or a tray. You can put it on a duvet cover in your bedroom to instantly brighten the room." She says, "I don't object to doing an accent wall in coral. Although it seems like a big undertaking, it's really easy to do and has a big impact."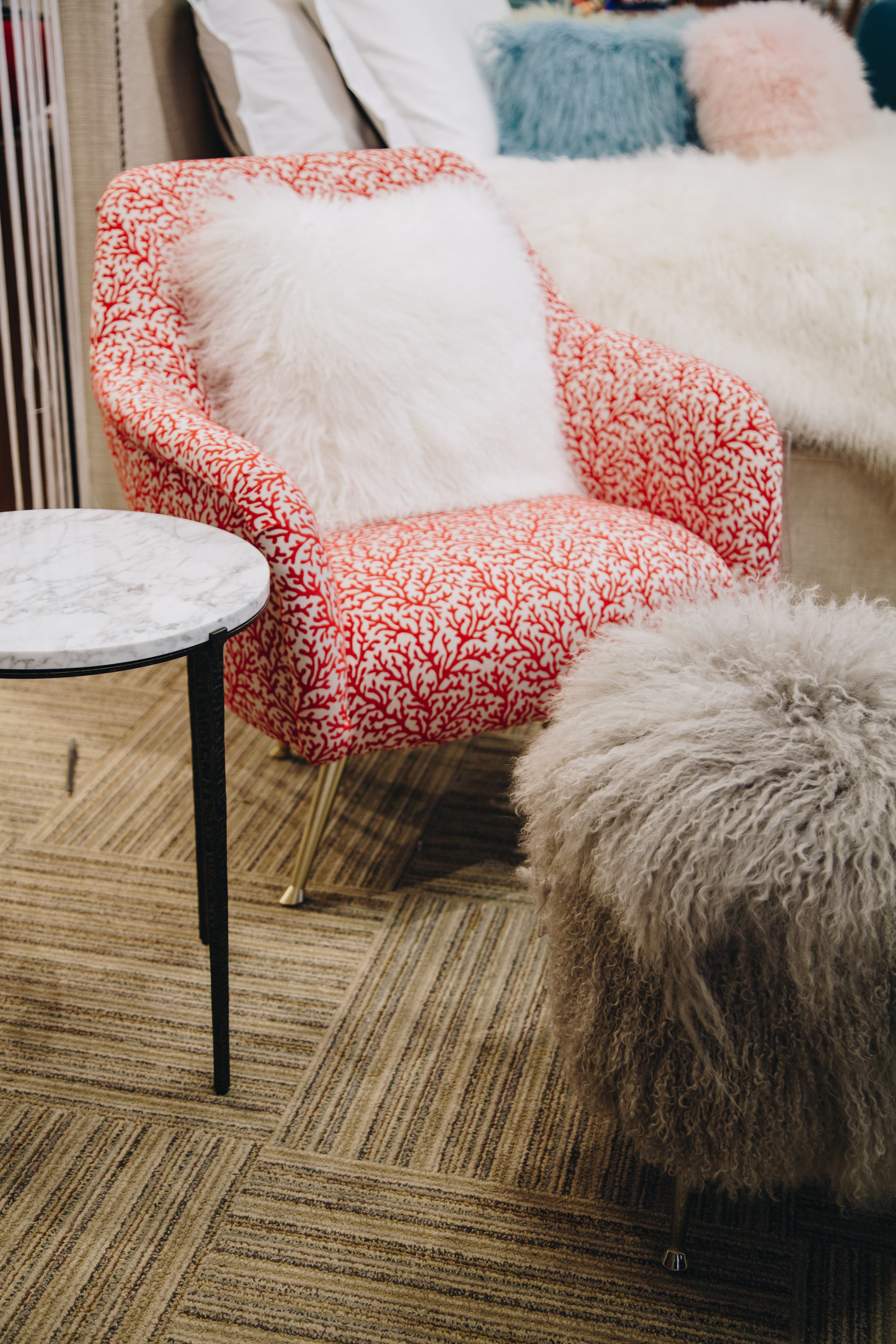 Final thoughts
Pantone describes Living Coral as an "animating and life-affirming coral hue," and Renee agrees. "Anything with a red tone gives off great energy and a happy feeling. I think of this color as a reflection of your inner beauty coming out." It also defines a change and a fresh start. "I think it's perfect for the New Year," she says, "So many people need a crisp, fresh start. Living coral is a bright, energetic, and refreshing tone. The perfect way to bring in the New Year." If you're inspired by Living Coral, come into one of our showrooms and talk to a designer. They can help pull the color into your home, refresh your style, and design spaces in your home that bring you joy.