We've all been there: You're about to purchase that beautifully upholstered chair you've had your eye on or the large sectional big enough to fit your entire family. The designer you've been working with asks if you'd like to add a furniture protection plan, and while you consider it, you ultimately decide to worry about it later.
But why not go for it and save yourself the stress?
Now you may wonder, "Is a furniture protection plan worth it?" You're already paying a substantial amount for new furniture, so spending even more on a plan doesn't sound all that appealing…
...until it does.
Think about it: Furniture is a large investment, and knowing you can maintain its quality over time is a good feeling.
What a furniture protection plan is and how it will benefit you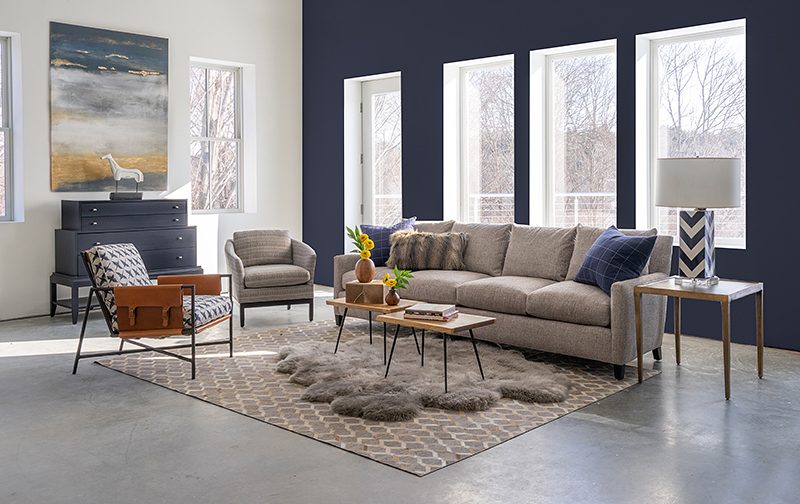 Simply put, this type of plan extends the life of your furniture. Accidents are inevitable, which is why it doesn't hurt to have one.
Now you may be thinking, "Aren't I covered by a warranty?"
You are! Manufacturers offer warranties on the functionality or structure of your furniture - so any defects or faults in craftsmanship. The length of a warranty can depend on the specific parts and materials.
A furniture protection plan, however, covers accidents on surfaces and upholstery in addition to any gaps in warranties within the plan's specified amount of time.
Imagine you're entertaining a group of friends at your house and there's a red wine spill on your couch. Or maybe your kids are doing crafts on a table and make a few knicks in the wood from a pair of scissors.
Speaking of: Cheryl, one of our Design Consultants in Pembroke, explained she's currently in the process of replacing a sectional with a fabric seat cushion that was punctured by someone's grandchild.
These things happen, but a furniture protection plan will make it seem like they never did!
You'll have peace of mind instead of worrying about what to do when an accident does occur or getting frustrated about potentially having to buy new furniture. You no longer have to hesitate about choosing light fabric over a darker color that you're not in love with or flipping your cushions to hide any stains or rips.
On top of that, you'll save money in the long-run (and who doesn't love to save some dough?). For example, some furniture protection plans cover the cost of a replacement if the issue can't be repaired. You won't have to hire a professional cleaner, nor will you have to do it on your own and risk ruining the fabric then pay to have it fixed.
Is a furniture protection plan right for you?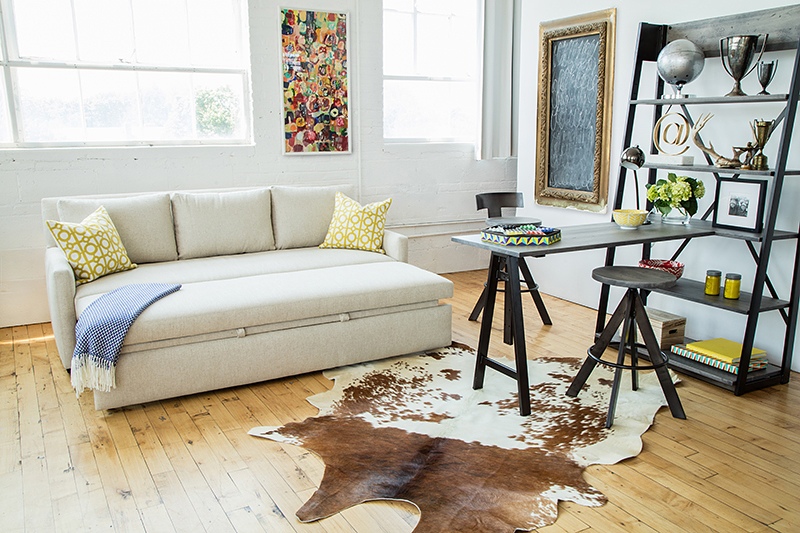 A plan can be beneficial for some people, but we'll be honest… this isn't necessarily the case for others.
You may not be as inclined to get that protection plan if you know you aren't keeping your furniture long-term, or if you're someone who travels a lot and isn't home often to "live in" or on your furniture.
Something like the TV room couch where the whole family gathers daily would benefit from a plan. If the furniture you need isn't going to be used as much, then it may not be for you.
Purchasing a protection plan requires consideration on both sides of the coin, but taking that time to think about whether it can benefit you or not will be worthwhile in the end.
Ask about a furniture protection plan
Since many furniture retailers offer a protection plan, we recommend asking questions to learn more about it, including how the plan works, what it does/doesn't cover, and how to submit a claim.
At Circle Furniture we offer the UNITERS Protection Plan. You'll have an easy way to care for your furniture without doing any heavy lifting!
"Our customers can enjoy their purchases and not worry about their investments," said Cheryl.
Whether you like to entertain, have kids, or know you're going to have your furniture for years to come, you'll be glad you purchased that plan.
Still wondering if a protection plan is right for you? Contact one of our knowledable Design Consultants today and they'll be happy to help you!
Author: Marycatherine Karcich