After a brief hiatus, we're back with another designer's pick of the month. We met up with Anne, a Design Consultant in Middleton who chose the Kendrick Swivel Chair from CR Laine.
She loves it first for the size: "It's 29" wide so it doesn't take up a lot of space but it sits nicely. It's a perfect streamlined, simple look for those of us who have challenging small spaces but need a cozy chair."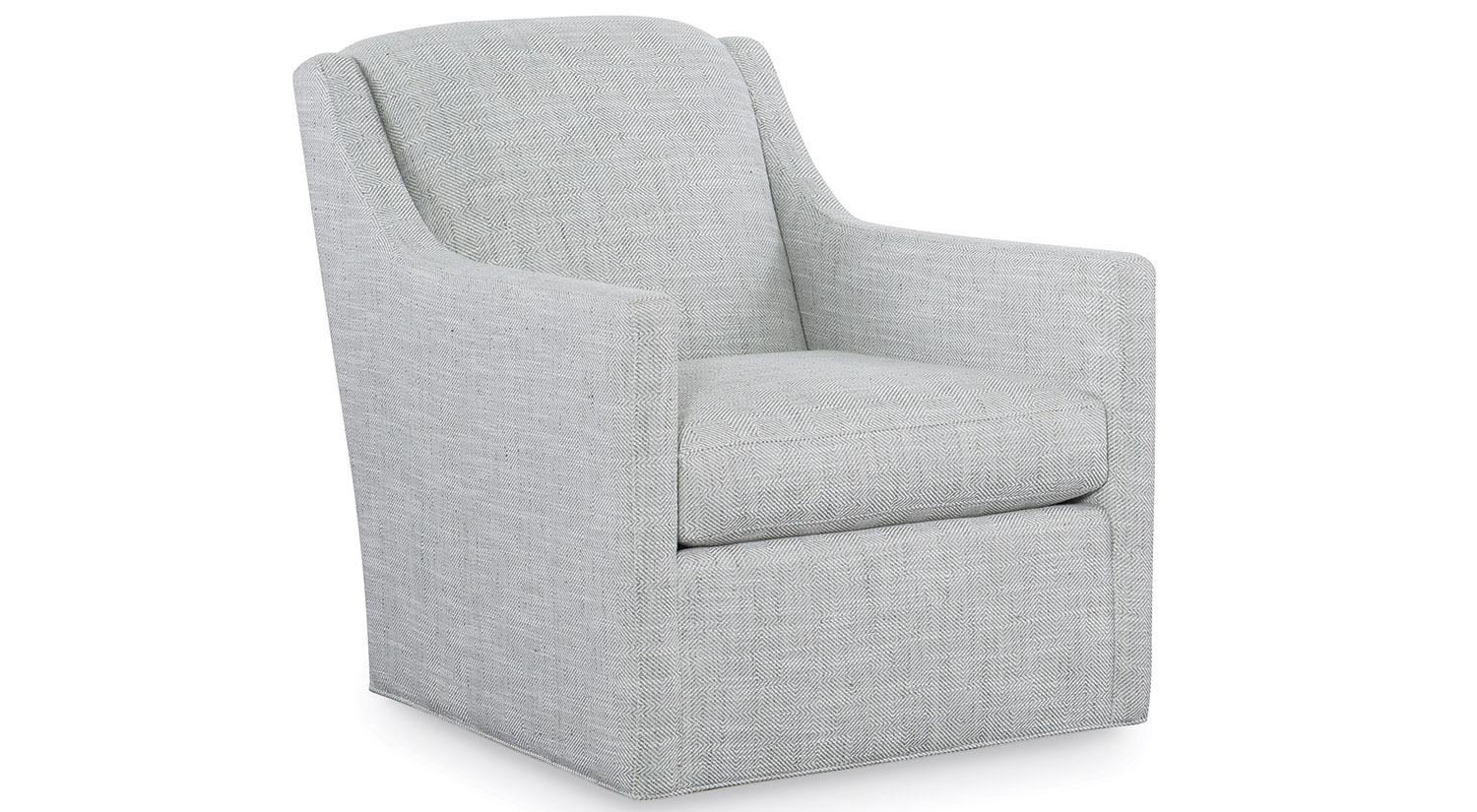 The Kendrick Swivel starts at $1,299 and comes in a variety of fabrics. It's also available in the Simplicity range of fabrics which brings the price down for a more affordable option.
Anne describes the chair as "well-behaved" in that it can work anywhere – a true transitional piece that can fit into any home décor style. She says, "You could make it very funky with a big bright pattern or choose a neutral fabric for a cleaner look."
One size fits all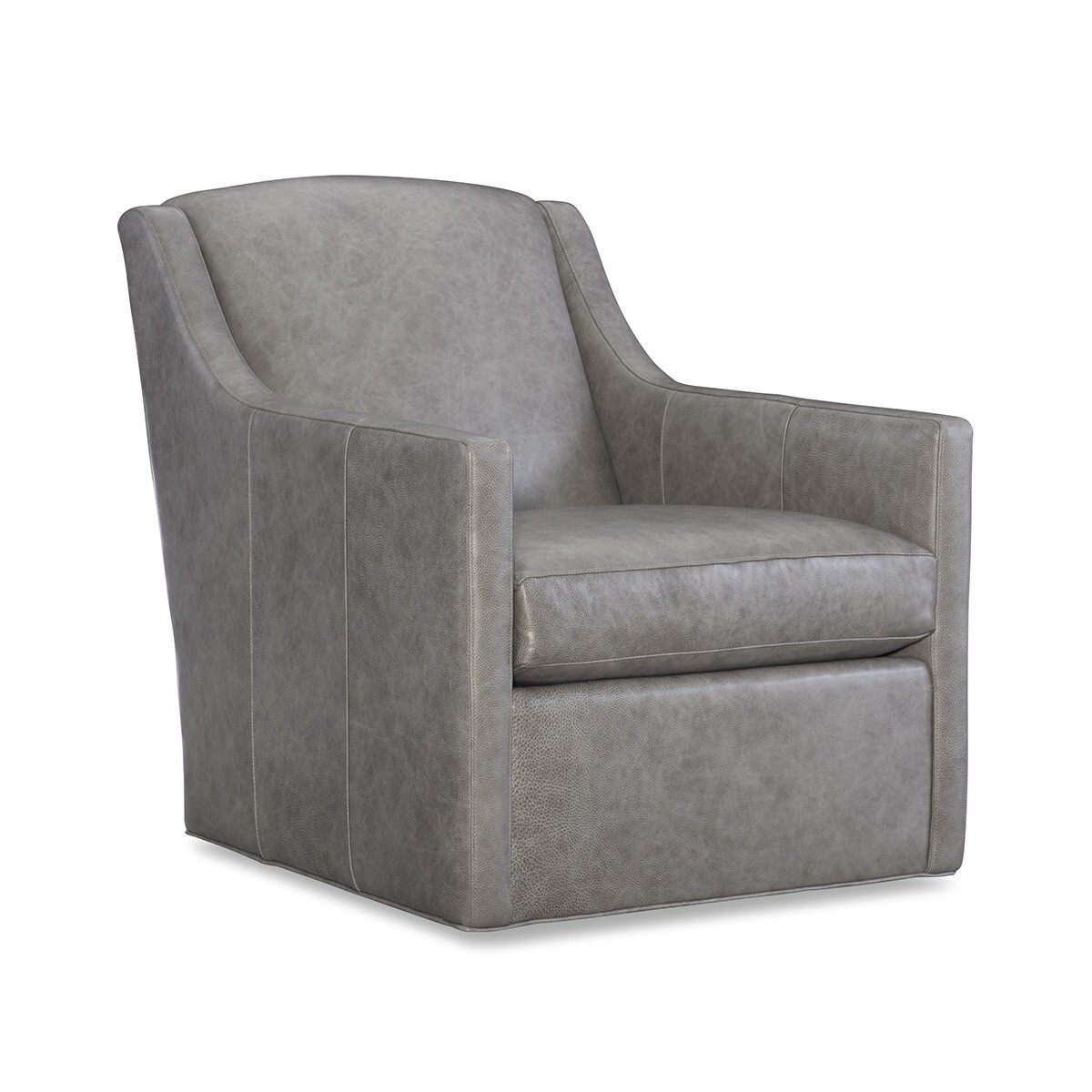 Of the sitting experience, she says, "It's not too soft but not too hard either. It gives you great back support. And there's something very therapeutic about a swivel."
One of the best features of the Kendrick Chair? It seems to fit everyone – which isn't always the case for a petite chair.
She explains, "I had a customer the other day who was 6'2 and he loved it, and I also love it as a much more petite person. It has enough space to get cozy while also keeping you supported. It seems to work for a lot of different body frames and shapes."
Come into a showroom
Curious about the Kendrick Swivel Chair? Come into a showroom to try it out yourself.
Not ready to come into a store? Book a virtual appointment or chat with one of our designers over the phone. They can answer any questions you have about the Kendrick Chair or any other of our pieces.