We believe that the best decisions are made when you're equipped with the most knowledge. That's why we work to bring you answers to all of your design questions—no matter how big or small.
We're here to shed light on some lies you may be telling yourself about interior design—from just how long it'll take to get your sofa to changing up your color scheme without letting go of the colors you love.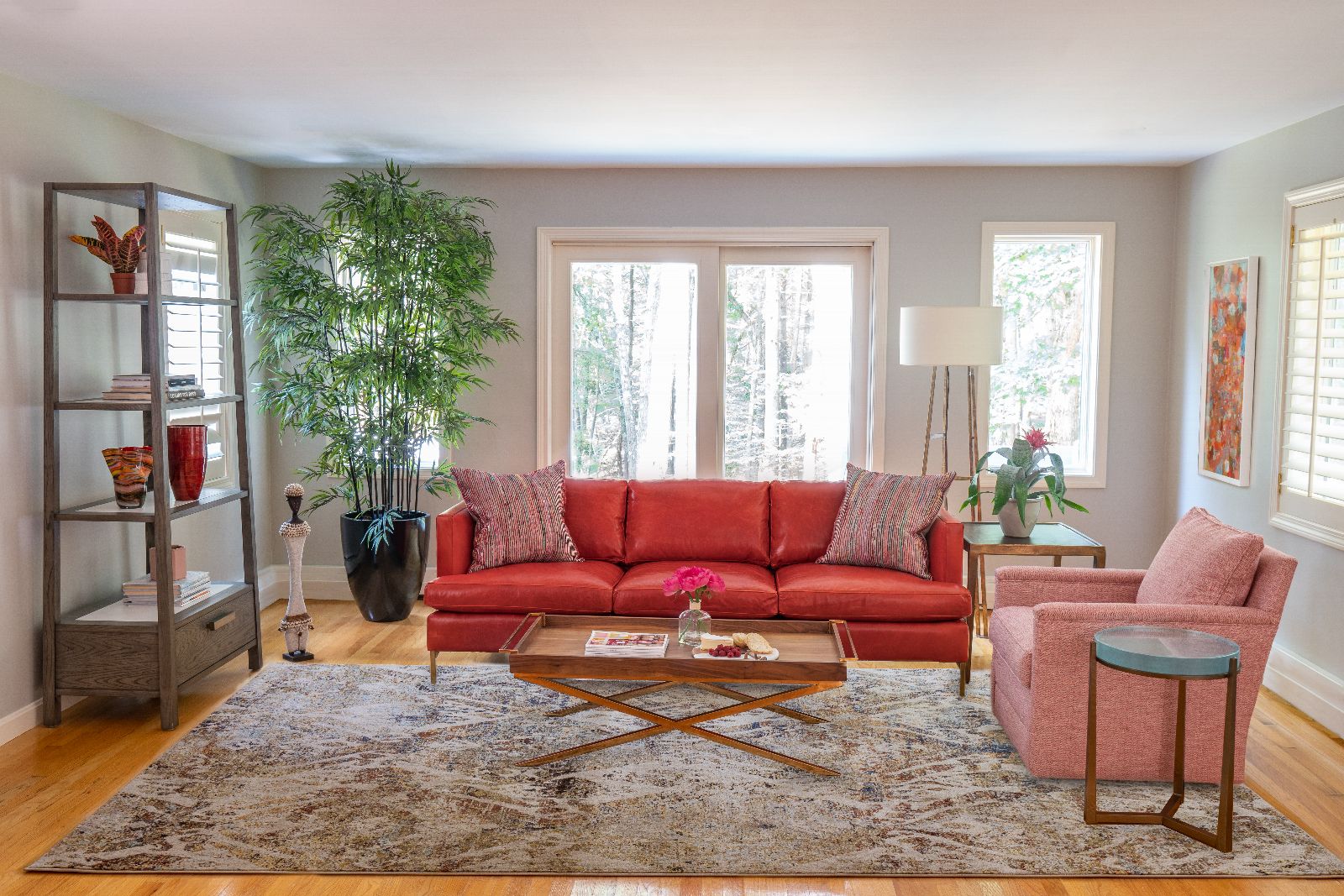 Lie #1: Lead times can be guaranteed in custom design
When you hear an estimated lead time it's easy to forget that custom design doesn't work in absolutes. The lead time for a custom piece of furniture could be a little longer or shorter than you expect—and that doesn't mean anything's gone wrong! All it means is that the process took a little longer than expected. If your lead time is 6 to 8 weeks, expect a little wiggle room on either end.
Estimated lead time is just that, estimated. It's the timeframe in which a company has historically been able to provide the product.
It's important to remember that when you order a custom piece of furniture, you're waiting for a craftsperson to build the piece by hand, according to your unique specifications. Which, when you think about it, is a really special thing.
Lie #2: You can't mix leathers or wood tones
Oftentimes, we get stuck in a rut or continue to look at that same style of design just because it's what we're used to. But there's a lot you can gain from stepping outside your comfort zone.
The great thing about interior design is that just because it hasn't been done doesn't mean it can't be. You may have thought that mixing leather styles is a no-no, or that your wood furniture has to all be the same tone—but the reality is, you can vary up your style and create a space that's even richer in depth and character.
For example, a cognac leather sofa with emerald green leather accent chairs is an unexpected and compelling combination. In contrast, both styles of leathers stand out even more.
Luckily, we live in a world where inspiration is all around us. It only takes a quick google search to find homes with unique elements and interesting designs that inspire us to step outside of our comfort zone.
Lie #3: Every living room needs a suite of matching furniture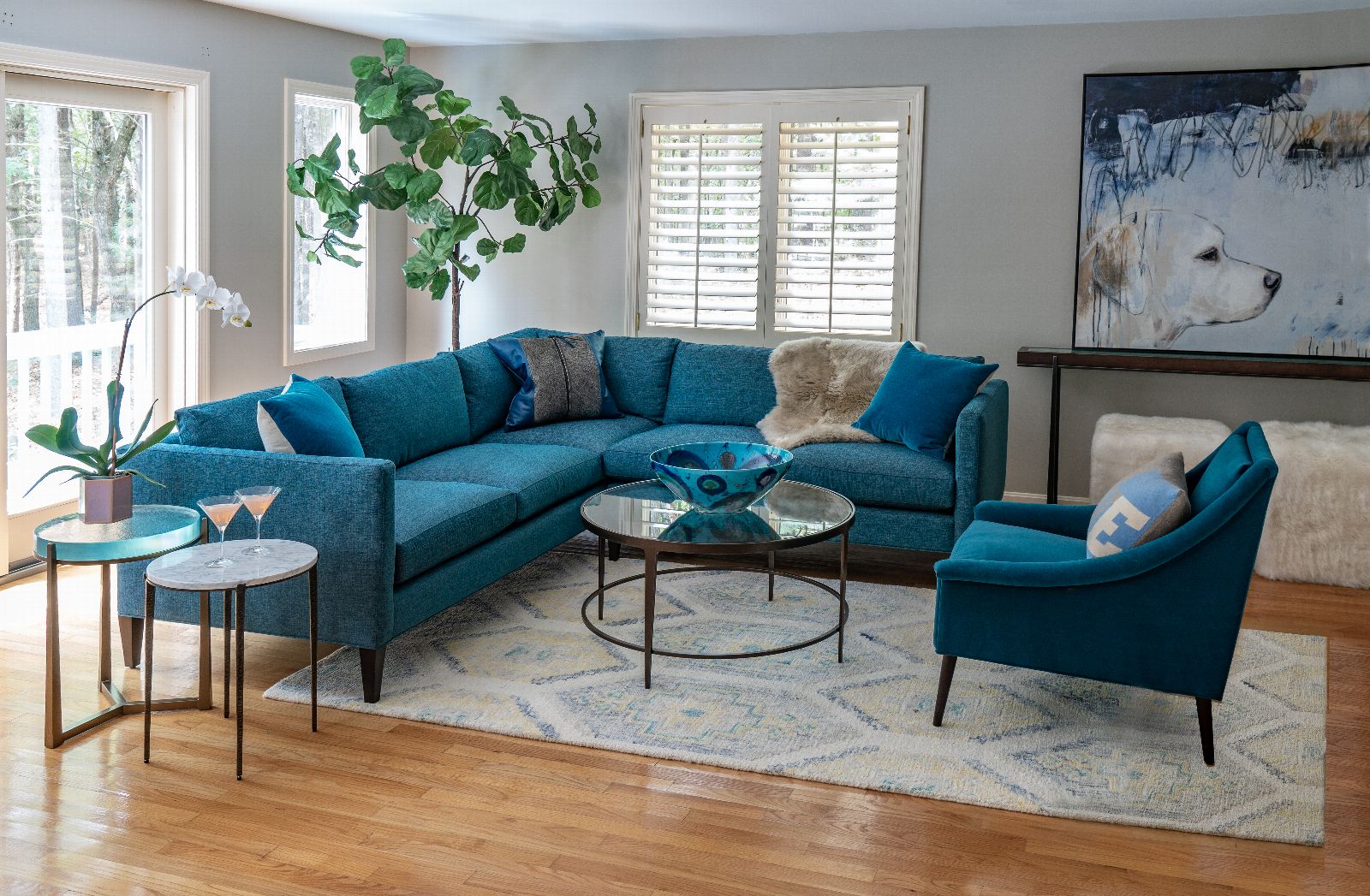 Going along the lines of stepping outside your comfort zone, it's easy to think that your living room design will be made easier and more elegant by sticking with a matching suite of furniture.
But the fact is, you can make your living room your own! It's more important to consider the space and how you'll use it. Think about what's conducive to how you live. Ask yourself the question: Is it familiar or is it useful?
The most successful and gratifying design happens when you have one foot tethered to your aesthetic and comfort zone and one foot out. When it comes to your living space, although your heart might be set on a matching set of sofa and chairs—you may find that something different works best with your space and needs.
Lie #4: The color palette you worked with 15 years ago is still working for you
There's nothing wrong with having a color palette that speaks to you. And even more impressive if you have one that speaks to you 15 years later!
However, there are a lot of ways to update a color palette so it not only makes you happy but also feels fresh and modern. In other words, find a new version of that palette.
For example, if your entire house is shrouded in sage green, cranberry, and espresso wood, try taking that palette and applying it differently. Maybe you'll decide to opt for a more modern take on green—like an emerald or jungle green.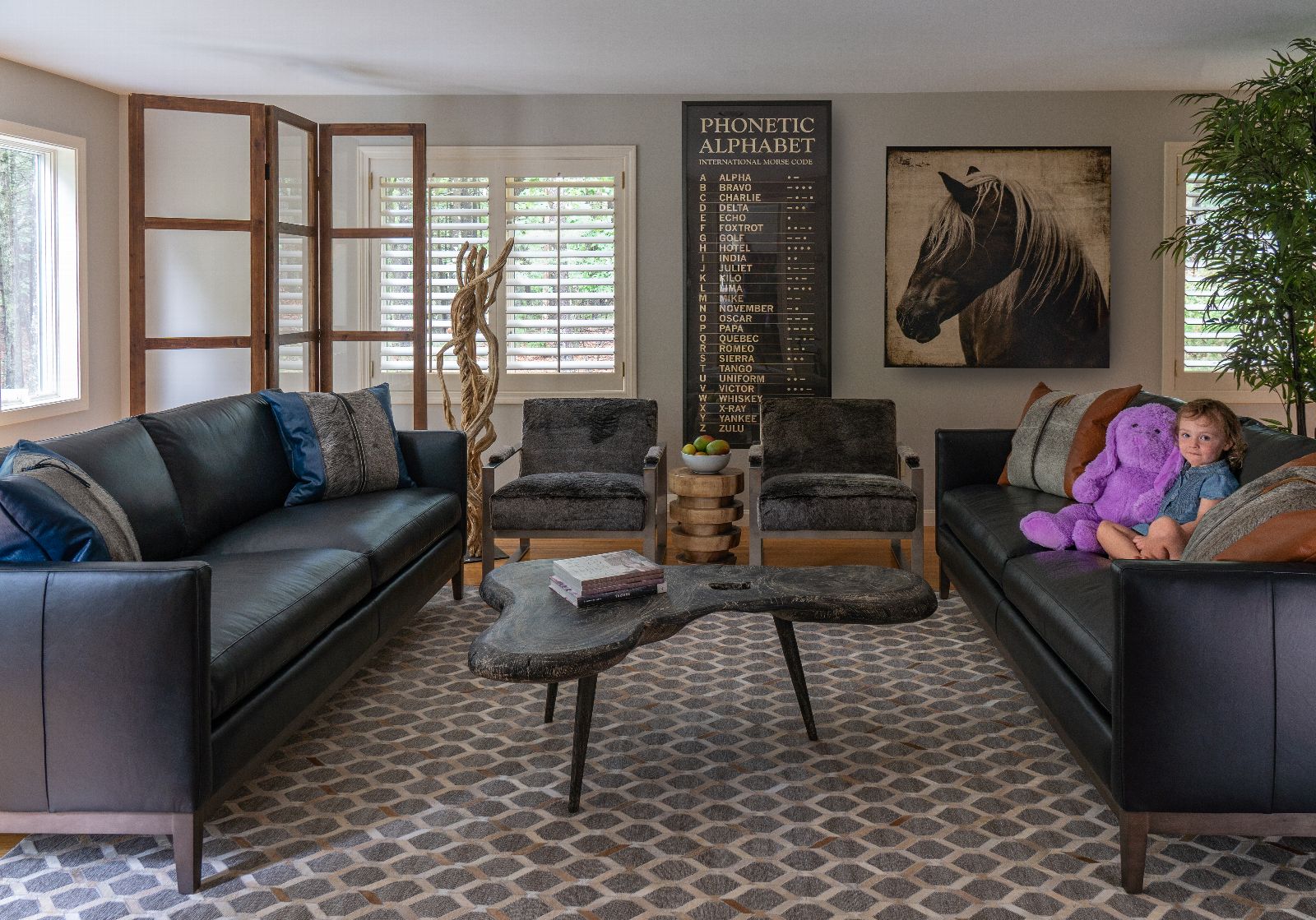 Or, you might choose to shift to a neutral palette and incorporate those colors as dramatic punches on pillows or accent pieces. This is a great way to make any color palette modern.
You can also use the same palette but shift towards more contemporary shapes, patterns, and styles of furniture. The idea here is not to obliterate all of your favorite colors but instead to use them in a fresh and exciting way.
Lie #5: Fabrics will always be available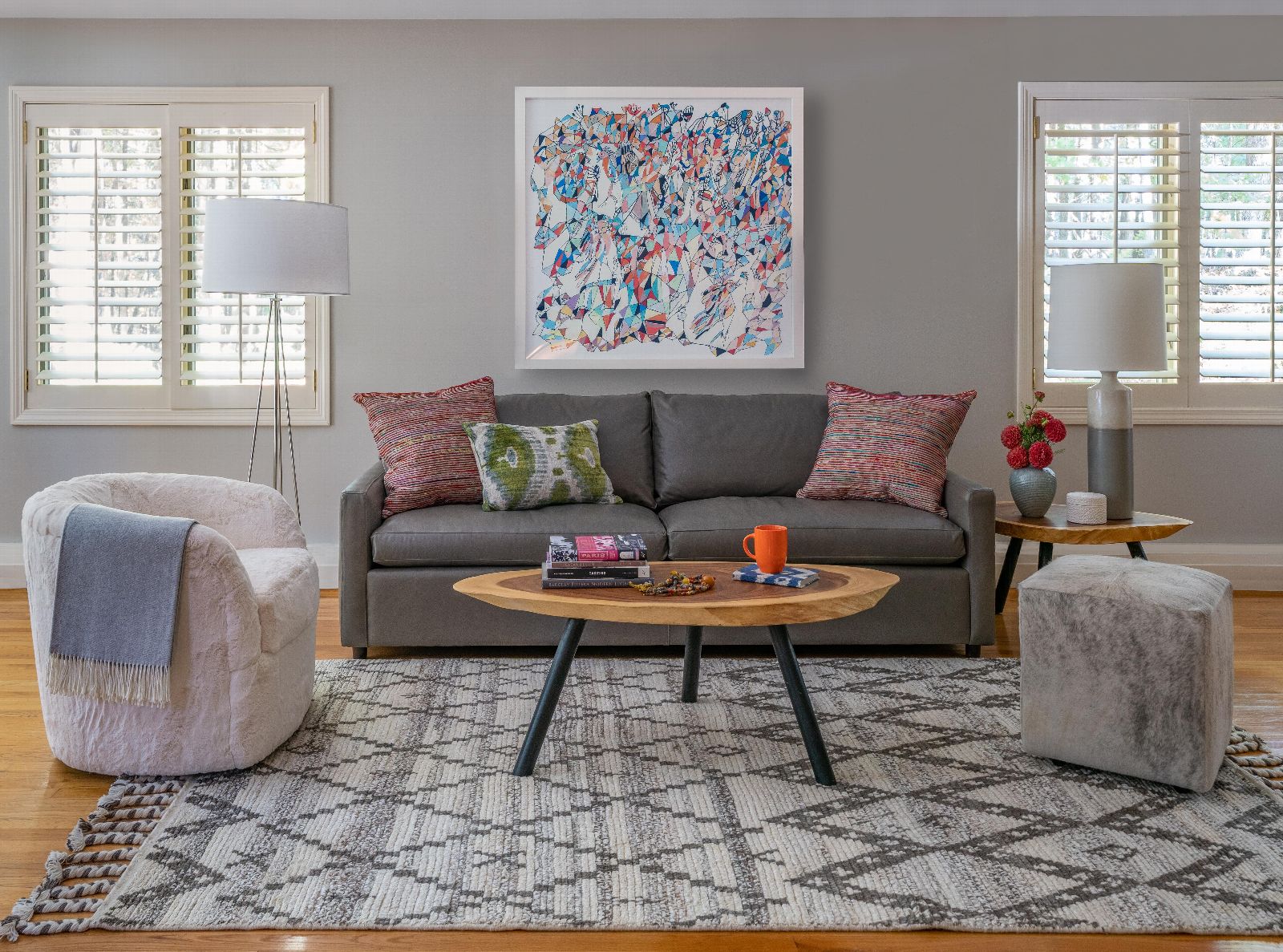 The last lie you may be telling yourself is that fabrics, and furniture styles themselves, will last forever. The fact is that most fabrics have a shelf life of about 1 to 2 years before they get discontinued.
Why is this? Fabric companies are always updating their inventory and responding to trends. So, while it's great to find a piece of upholstery that speaks to you, it's important to stay open-minded and remember that, like life, design is always shifting. The pieces you love now may not be available a few years down the road.
On the plus side, this leaves room for growth and possibility!
Find a designer you (really!) trust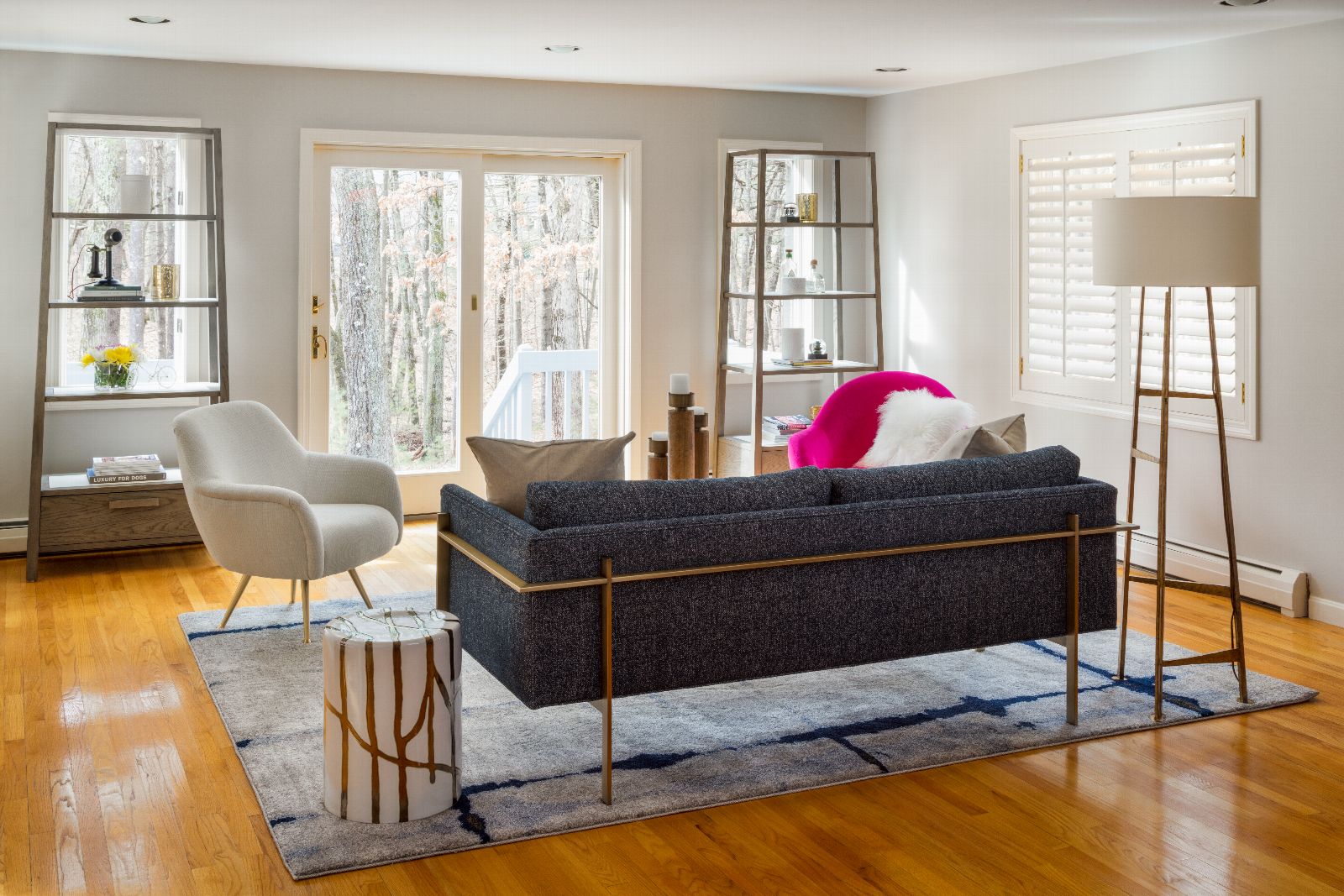 Interior design can be stressful; it takes time and patience and the willingness to step outside of your comfort zone. The easiest way to start the process is to find a designer or salesperson you can trust. And like any relationship, you'll know when you click with someone. Most importantly, find someone who truly listens to you and fully considers the problem you've presented them with.
When it comes to finding the right person, reputation matters! Read reviews, ask around, and ultimately put your trust in the person you've decided to work with. Because, as you can see, we believe that the age-old cliché is true—the magic happens when you step outside of your comfort zone.
We work hard to provide you with the most up-to-date answers to all of your design and home décor questions. Check out our blog and YouTube channel for expert knowledge, reviews of our favorite products, and design inspiration.
Lastly, come into your local Circle Furniture showroom to see what's new and exciting and chat with one of our talented design consultants.