Circle Furniture has always been proud to support and work with local furniture manufacturers. The majority of our product line is made in America, and a large portion is made locally in New England. Our core objective is to provide our customers with the highest quality furniture, and we believe sourcing local materials and working with small local companies is an imperative part of that. We've come to learn that there is no reason to outsource wood. Some of the best and highest quality woods are grown right in our backyard, in New England. We're also passionate about supporting the local economy. We live and work in the same neighborhoods you do. As members of the community, we hope to better our neighborhoods in every way we can. Peggy Burns explains, "I have been the Principal Buyer here at Circle Furniture for the past 30 years and it has been my greatest pleasure to source as much as possible from local vendors. Not only does it help us reduce our carbon footprint, but it allows us to have a close relationship with our craftsmen as I don't have to travel far to spend time with them."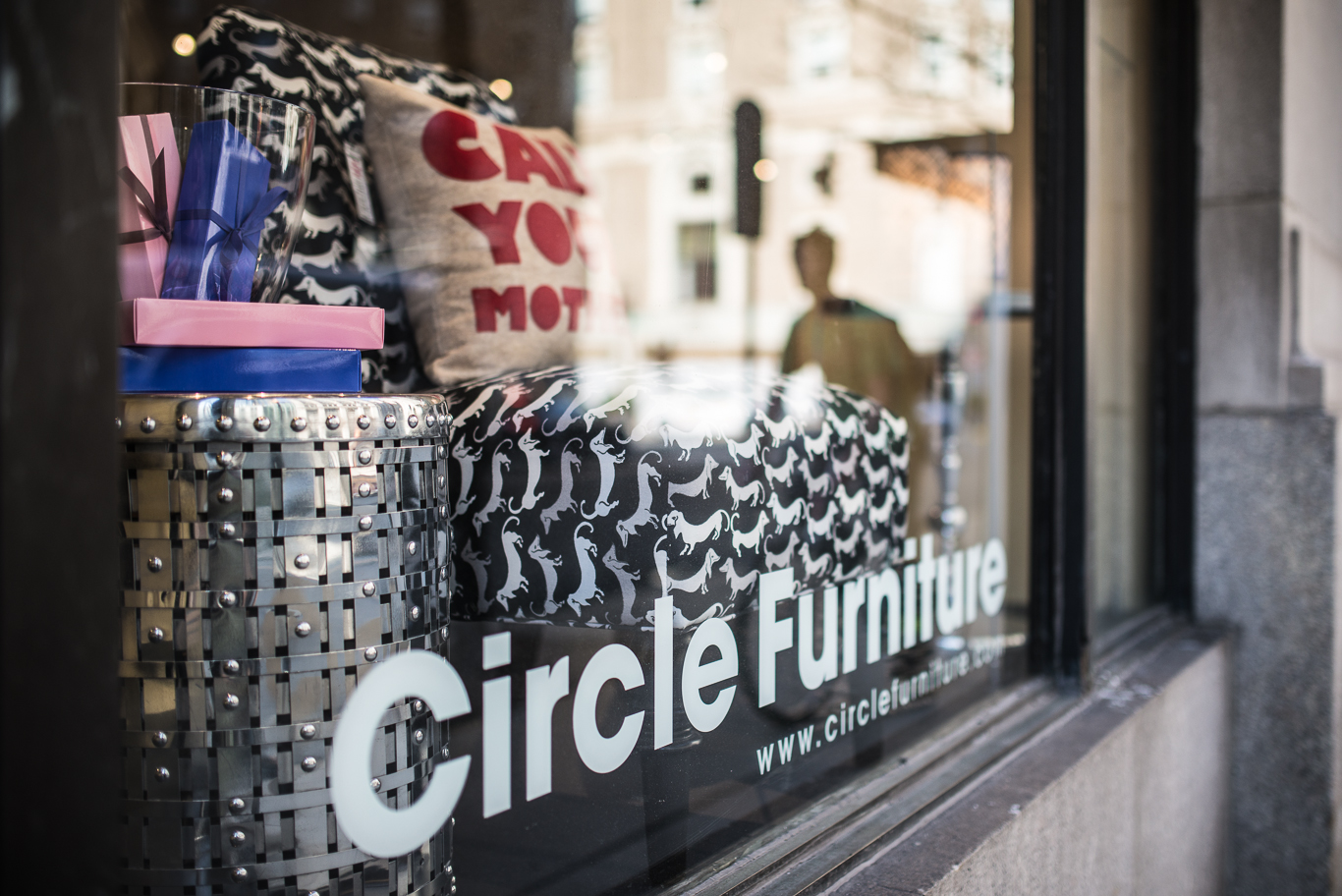 Minimizes Ecological Footprint
One of the many reasons we work with local manufacturers is that it's better for the environment. The longer the transportation between factory and consumer, the more waste, pollution, and fuel emission is created. By cutting down transportation and working with manufacturers who source materials locally, we hope to minimize our ecological footprint as much as possible. Less transportation also cuts down on the packaging and waste needed to transport furniture. Whether with big steps or small, we do our best to lessen the impact we have on the environment. Besides working with local manufacturers, we've been using solar panels to provide power to our warehouse and office for several years.
Supports Local Economy
Working with local manufacturers and shopping local helps the local economy to flourish. How, exactly
Small local businesses create job opportunities for local residents.
Supporting local businesses recirculates the local economy and increases economic activity.
Dollars spent locally are also re-spent locally.
Small local businesses promote entrepreneurship.
We feel strongly that supporting small local businesses is the best way to strengthen the community and the local economy.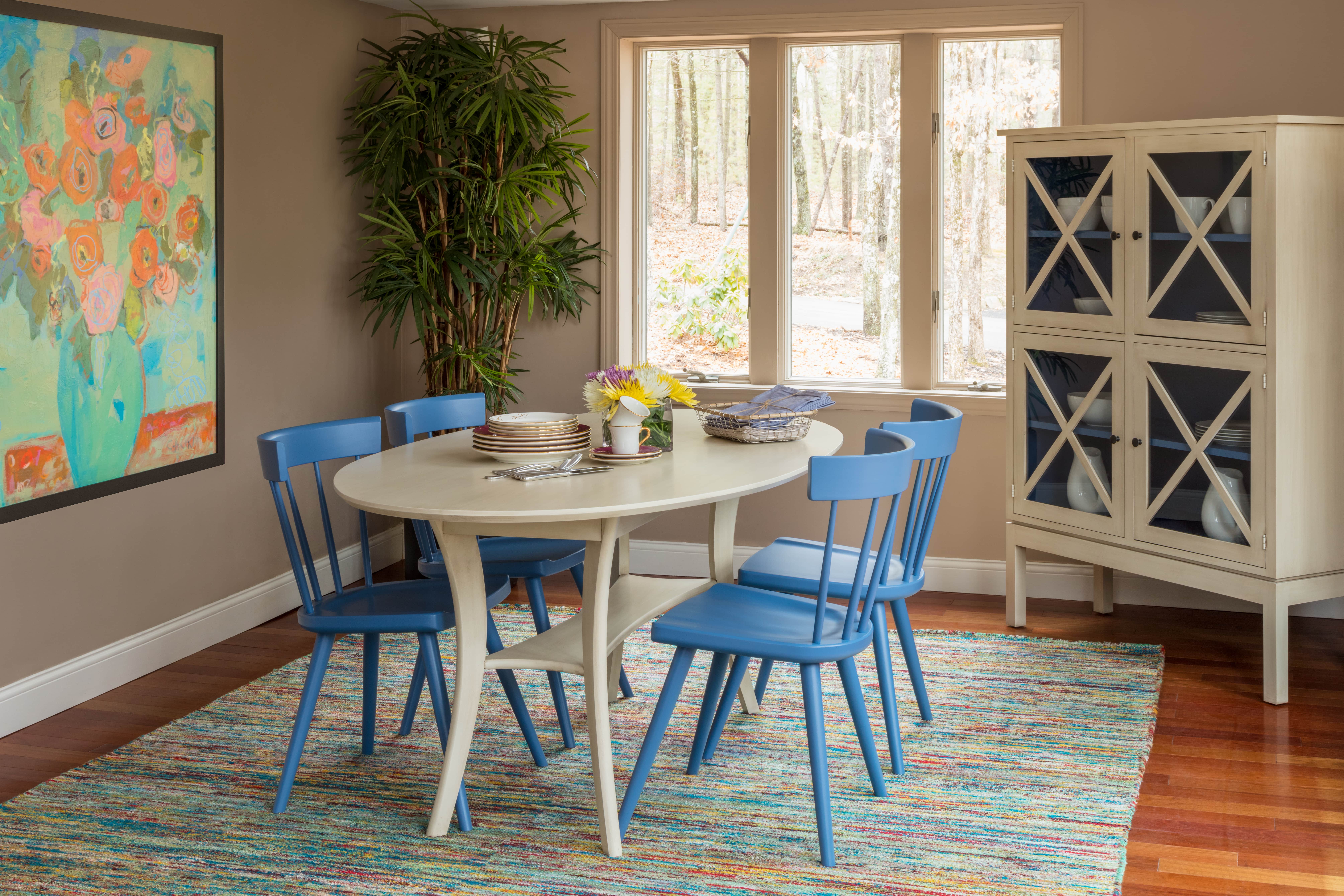 Customer Service
We're always striving to have the best and most responsive customer service. Working with local manufacturers makes the customer service process easy. We've built a solid relationship with our vendors which affects not only our business but our customers as well. Because of this close relationship, we're able to provide better and more personalized customer service. We can rework, remake, and fix your furniture easily. We also bring your suggestions and your experiences with your furniture directly to the source. Overall, working with local manufacturers allows us to provide you with personalized and efficient customer service and the ability to get you what you need faster.
High-Quality, Customizable Products
Carrying high-quality, well-made furniture is always our highest priority. We care about where our furniture is made, how it's made, and what it's made with. By having a close partnership with local companies, we're able to have a deep understanding of our furniture. We're able to visit our wood manufacturers, work with them, and experience their construction process. It's so important for us to have the ability to visit our manufacturers and see how the furniture is made. We want to be a part of the process rather than a small fish in a large corporation. Working with local manufacturers also allows us to give you the ability to customize your furniture so that it fits into your unique home. We also feel there's something special about knowing where your furniture comes from. Craftsmen expertly construct our wood furniture, some even signing the piece or writing a note. Lisa, from our Customer Service team, describes, "Buying local and knowing where your furniture was constructed gives you a sense of connection to your furniture that you wouldn't have otherwise." There's something powerful about knowing that the wood in your dining room table comes from trees in your area. We also believe that small local businesses keep the community unique and original.
Conclusion
The face-to-face relationships that we have with our local manufacturers are an extremely important part of our business. Peggy describes, "We have been in many long-term relationships with small shops scattered around New England, and it has been a great source of pride for our designers to have an intimate source of knowledge directly from the very people that produce the furniture." Our community is important to us. That's why we involve ourselves with charitable events, support local vendors, and take part in the community any way we can. We're proud of the excellent service that we provide and the close relationship we have with our local manufacturers. Having this close bond means that we can customize furniture to give you exactly what you want, fix what needs fixing, and take suggestions straight to the source. Visit any of our beautiful showrooms to witness our furniture firsthand, and chat with a designer while you're there. How can you tell if wood furniture is high-quality and well-made Check out this video! Read more about our sustainability efforts here.