The holidays are approaching fast which means you'll most likely have friends or family coming to visit. Without exerting too much energy, there are so many simple ways to make your home a comforting, cozy, and welcoming place to stay.
Whether you have family staying for a day or a week, we're giving you our expert tips on how to prep your home for guests.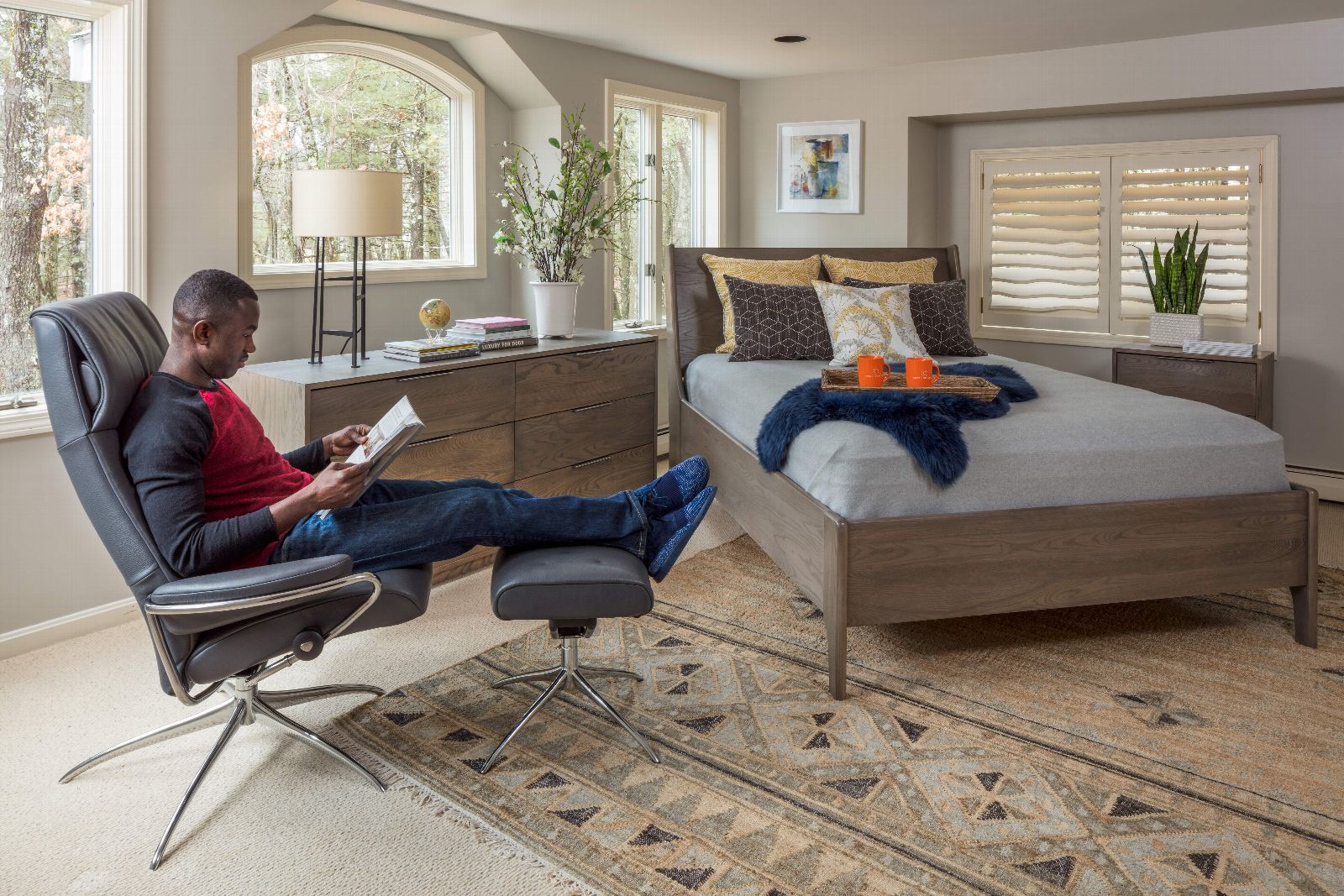 Creating a cozy atmosphere
Winter is officially here, and the colder it gets outside, the cozier you want your home to be.
Warm lighting, furry textures, sheepskin throws—all the trappings of a cozy home designed to keep out the cold. When your guests walk in your door, you want them to breathe a sigh of relief, shake off the cold, and feel enveloped in warmth.
What cozy means for you will be personal but it can be very simply achieved by adding in a few select pieces.
Cindy, our Store Manager in Middleton, recommends changing the bedding in your guest room—either by adding in a cozy throw or changing out the blanket for a heavier duvet. She says, "Colorful throw pillows upgrade a room instantly."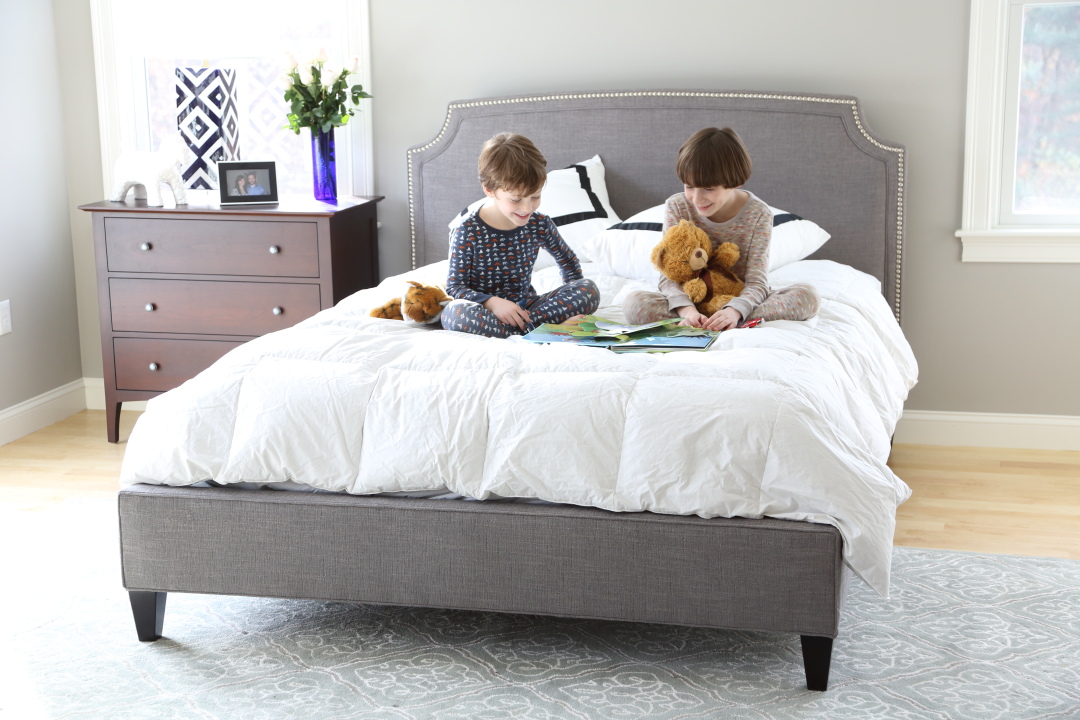 Speaking of pillows, invest in nice pillows for your guests to sleep on. Cindy says, "A lot of people forget to replace their pillows when they really should be."
As far as the temperature goes, make sure your guest room is pleasantly temperate and always provide extra blankets.
In her own guest room, Cindy added a soft down topper to her mattress—an affordable way to upgrade a sleeper or mattress if you're not ready to invest in a new one.
Lastly, don't forget lighting! For practical uses, you might consider leaving a nightlight on in the hallway for your guests. There should also be a lamp by the bed for reading. If you want to level up in terms of coziness, fairy lights go a long way.
Choosing the right pieces
If upgrading your guest room is in the cards for you this year, there are a few key pieces that are worth investing in.
If it's an office area turned guest room, you may have already invested in a sleeper which is the perfect dual-purpose piece to save space. We're partial to the Comfort Sleeper from American Leather; an especially great piece if you have frequent visitors and you want your guests to be super comfortable.
Next, you should think about having a place for your guests to put down their things or get ready for the day. Cindy suggests a bench at the end of the bed or a chair in the corner. Having a place to sit and get ready or relax with a book is a small luxury but one that makes a world of difference.
Similarly, if you have guests often, a small chest of drawers or a dresser with a few empty drawers is helpful for guests to unpack their suitcases.
When it comes to nightstands, there's no need to use a traditional nightstand. End tables or unique and whimsical drink tables are a fun way to add character to the room.
Read More: How to Furnish a Guest Room: Finishing Touches and Design Tips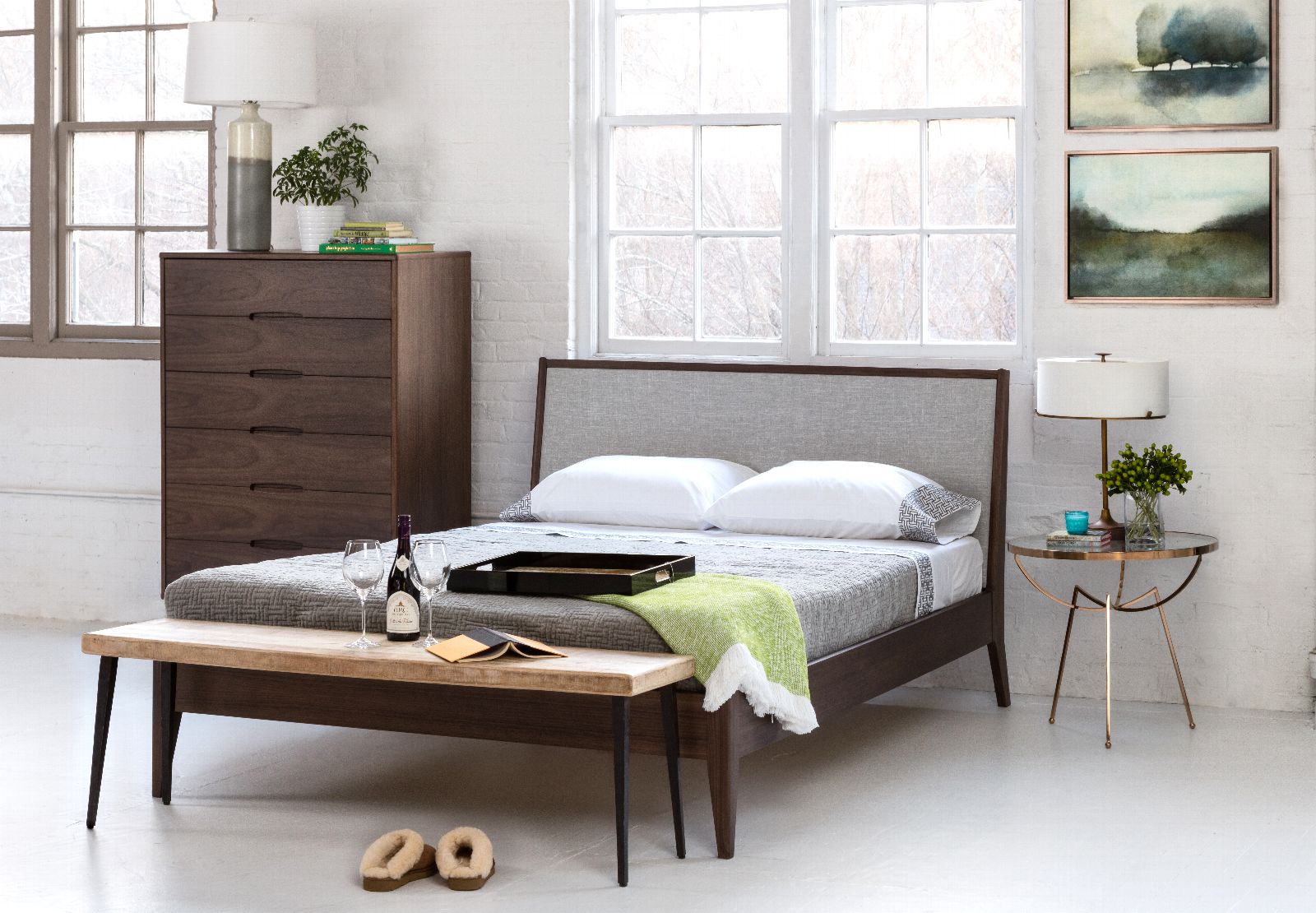 It's all in the details
If you've ever stayed at an exceptional hotel or an Airbnb, then you know it's the little things that leave the biggest impact.
Here are a few small things you can do to make your guests feel at home:
Leave water in a carafe.
Find interesting magazines and books to stack on the nightstand.
A phone charger is a very welcome addition to a guest room.
Add fairy lights, electric candles, or a salt lamp to instantly add a warm glow.
Make sure that the bathroom closest to the guest room is clean and stocked with toiletries.
Leave towels out for your guests (and maybe a soft robe and slippers).
Fresh flowers are never a bad idea.
Have coffee ready in the morning, or a coffee station if you have space.
Finally, clean! Especially if your guest room is also an office slash yoga room slash everything else room. Take some time to clear out the clutter, vacuum, and make your home a pleasant space to hang out in.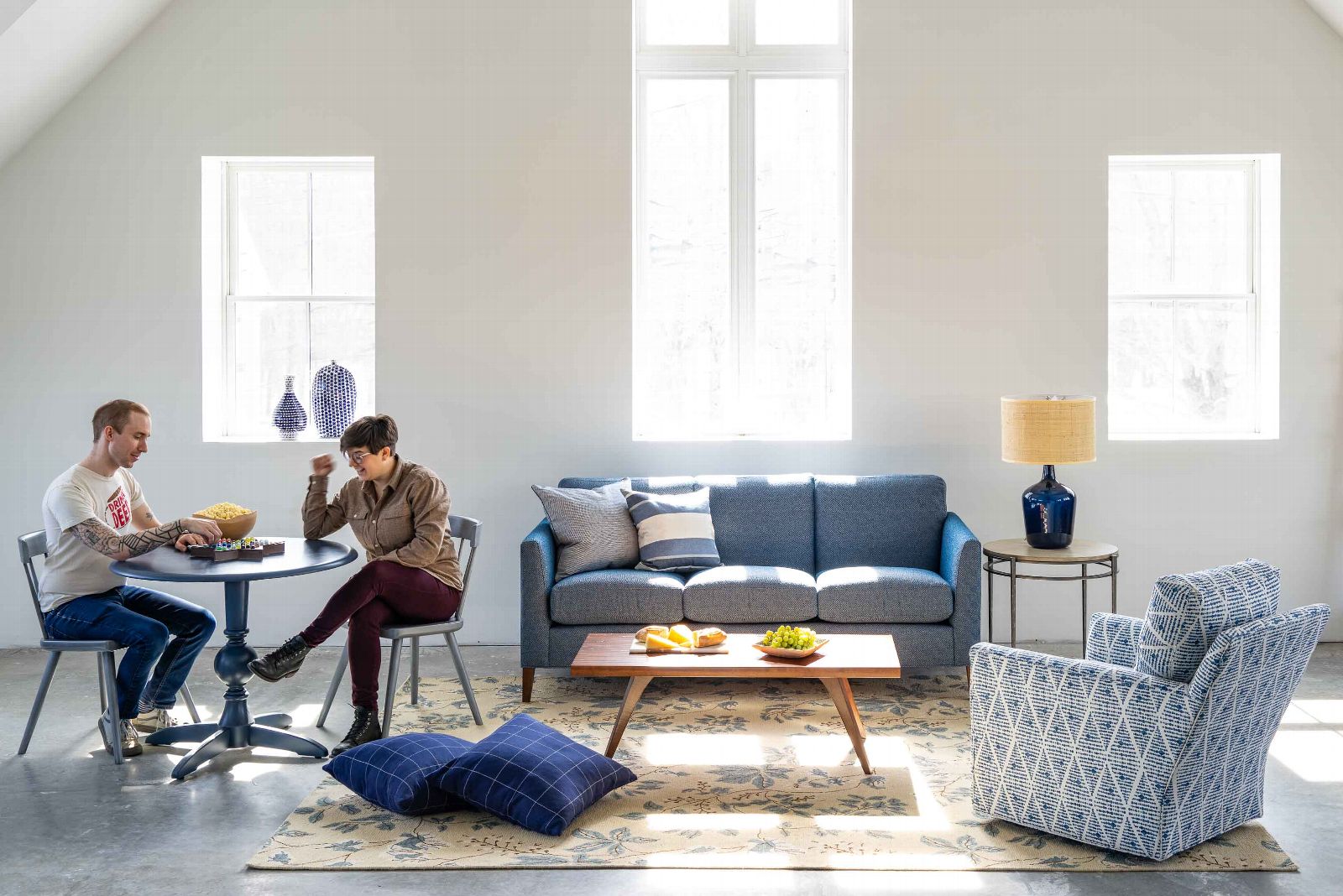 Let the festivities begin
Regardless of how many guests are coming to stay or how long they're staying, it's nice to put a little effort into making your home cozy and welcoming. Especially this time of year, when we could all use a little warming up.
We've all stayed in not-so-comfortable situations at friends or families, so when you're thinking about how to prep your home, just think about what you'd like if you were staying in someone else's house.
For more inspiration on how to incorporate a little "hygge" (read: coziness) into your home this time of year, read our article that details all the cozy updates you can make to your home in the winter.
Need some cleaning inspiration? Check out our 5 Tips for an Organized Home.
Author: Julia Maiman
Julia is a writer, blogger, and believer in the smell of old books. She has been crafting stories since she could put pen to paper. She is also a lover of dogs, traveling, and Led Zeppelin.