Not sure if your sofa has a few more years in it or if it's time to invest in a new one? We're breaking down everything you should look for - from the signs it's on its way out to whether or not you should reupholster.
We talked to Cindy, our Store Manager in Middleton, to get her expert take on replacing sofas.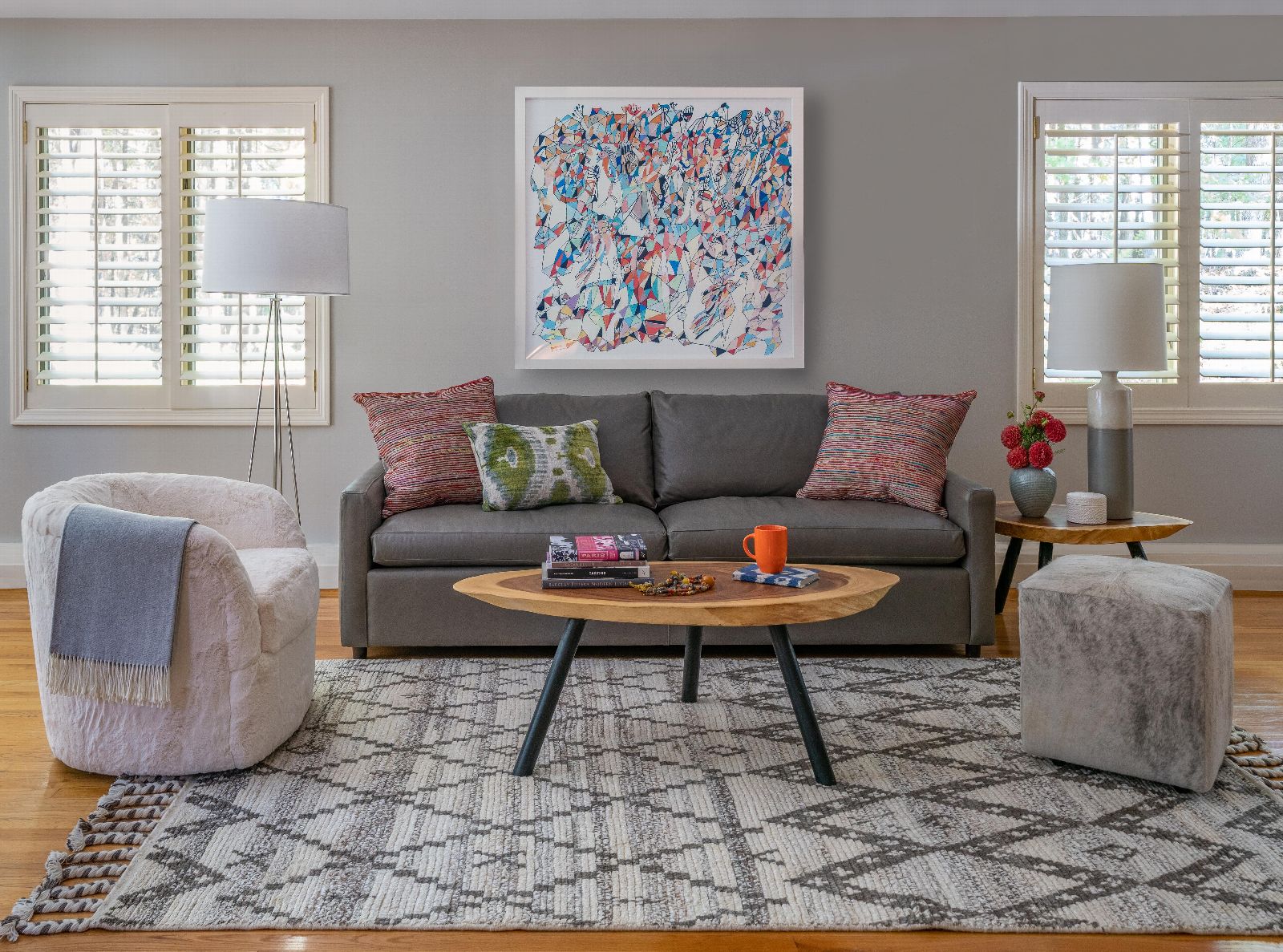 Signs to look for
Often, it'll be fairly obvious when your sofa has reached its limit, but there are a few telltale signs to look for.
The first is that it looks, in Cindy's words, "tired-looking." What does this mean? The fabric could be torn or dirty, and the cushions may be flat or misshapen.
You might hear a screeching noise from your springs or coils when you sit down. Or, the bottom could be drooping. Besides these obvious signs, it might be time for a new sofa if it simply isn't comfortable anymore or doesn't fit your current or future space.
Cindy says, "Your old sofa may not be the right size, or it might be out of style with the rest of your furniture. If it's a traditional roll-arm sofa and you want a more contemporary setting, it may be time to invest in a new sofa."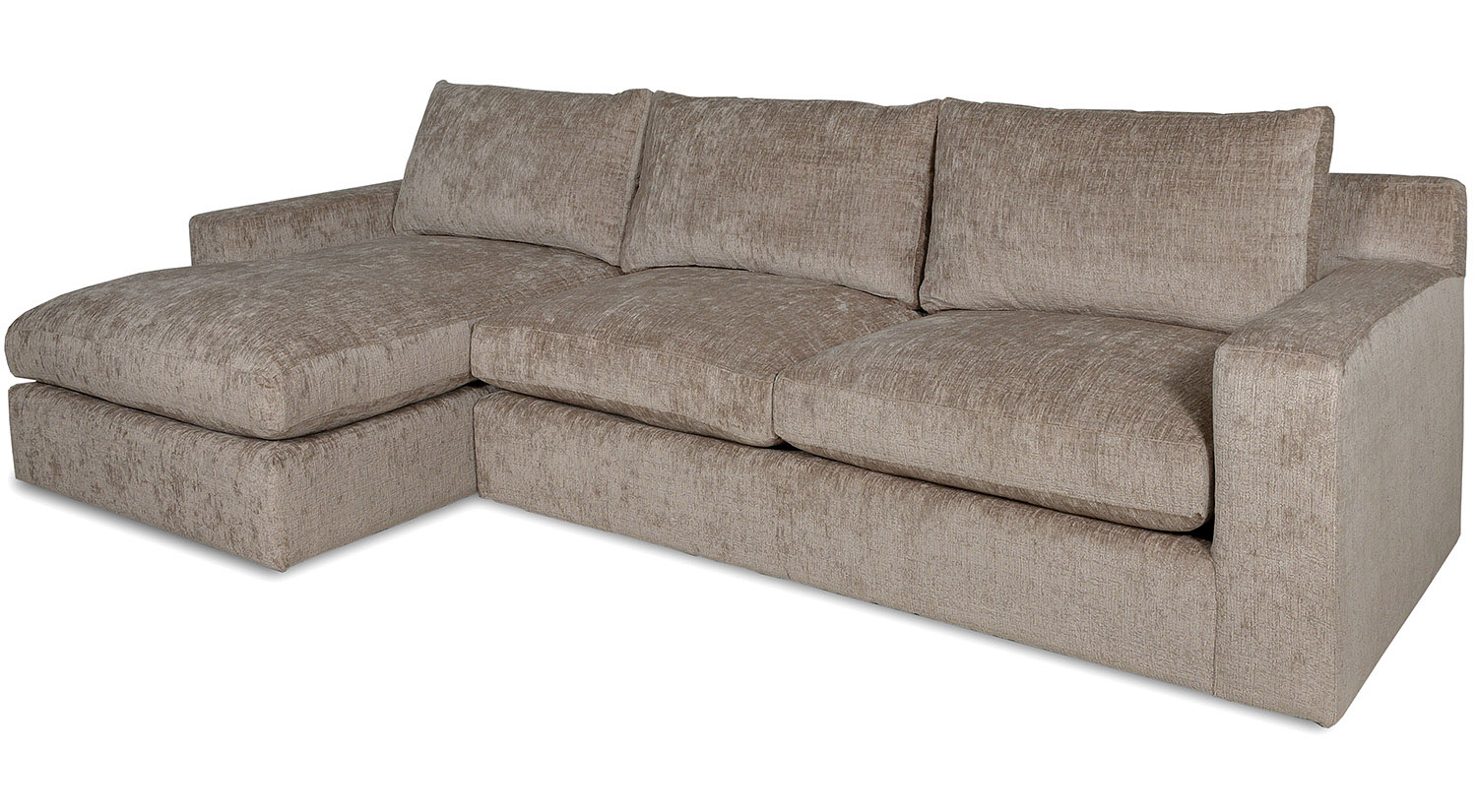 Replace vs. Reupholster
Once you've decided it's time for a change, you might consider reupholstering or re-filling the cushions rather than investing in a new piece.
But, Cindy explains, "The problem with reupholstering or re-doing cushion cores is that it can be very expensive. When you discover how much fabric you need along with the price to have it reupholstered, the price may be the same if not higher than buying a new sofa."
That doesn't mean it never makes sense to reupholster! If it's a family heirloom and it has a lot of meaning to you, reupholstering is an opportunity to breathe new life into an old piece. And if the fabric isn't showing signs of neglect and you love the piece, you may opt to re-fill cushions as opposed to buying a new sofa.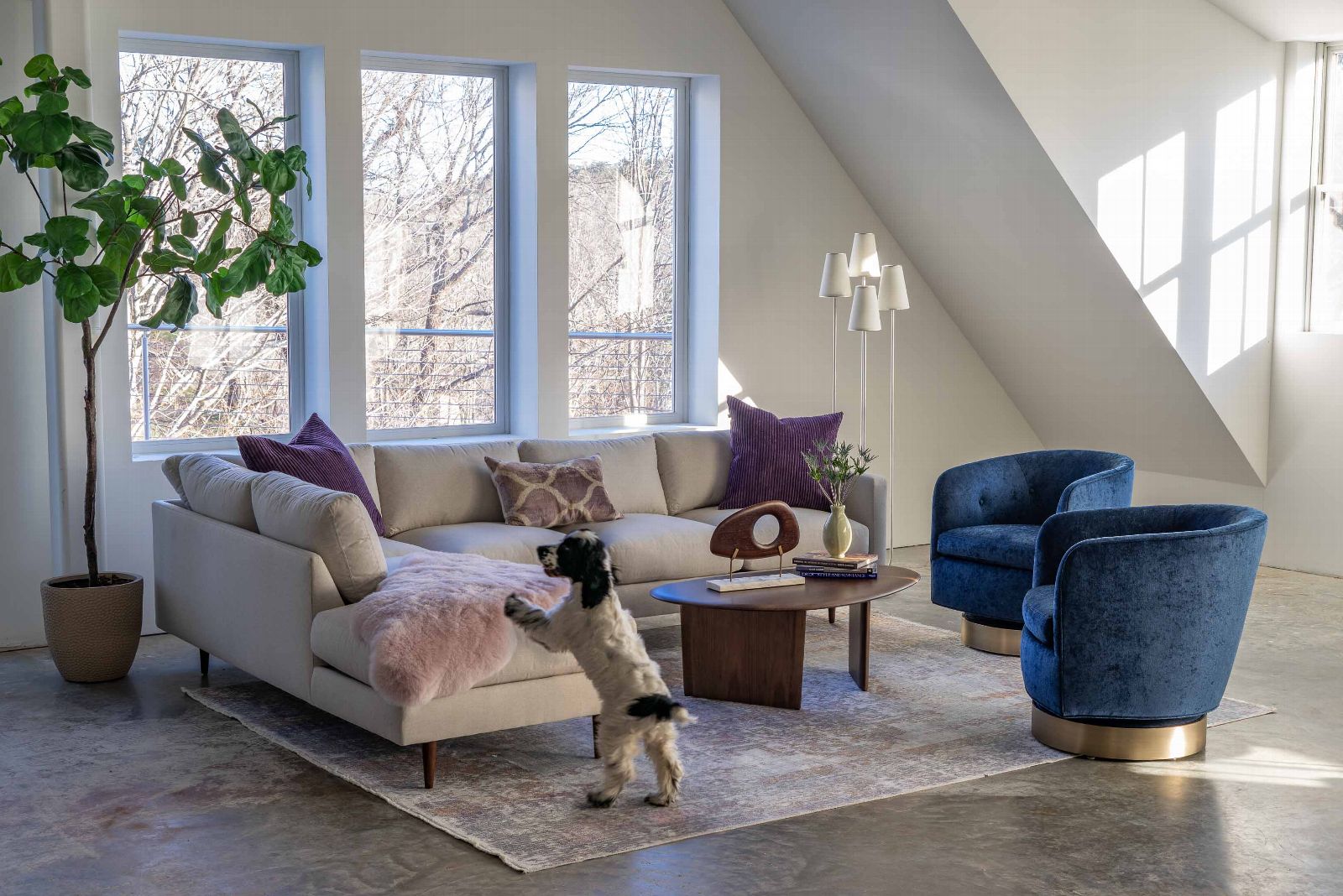 Cindy adds, "Reupholstering is generally only a worthy investment if it's a high-quality sofa with a sturdy frame. If the frame is sagging or it's low-quality, it doesn't make sense to invest in that piece."
In general, we find that reupholstering isn't the most popular option. When the cost of reupholstering is equivalent to or higher than buying a new sofa, we find our customers will pass their old sofas down to their children or donate them instead.
What's the lifespan of a sofa?
All of this begs the question: how long does a sofa last?
It shouldn't come as a surprise that this depends entirely on how the sofa is constructed. A very low-quality piece will last anywhere from a year to 3 years.
Cindy says, "The inside construction just won't hold up. There may be cardboard in the arms instead of hardwood or furniture-grade plywood. Over time the frame will begin to droop, and the cores will flatten out."
On the other hand, a high-quality sofa with a solid structure and hardwood framing can last you anywhere from 7 to 15 years or more. A good quality fabric will also add to the longevity.
But it's all about the maintenance of the sofa. Over time, every sofa will get wear and tear, but if you don't take care of it, it won't last as long.
"Vacuuming the fabric, flipping and fluffing cushions, and general maintenance should be a part of your routine if you want to extend the longevity of any sofa."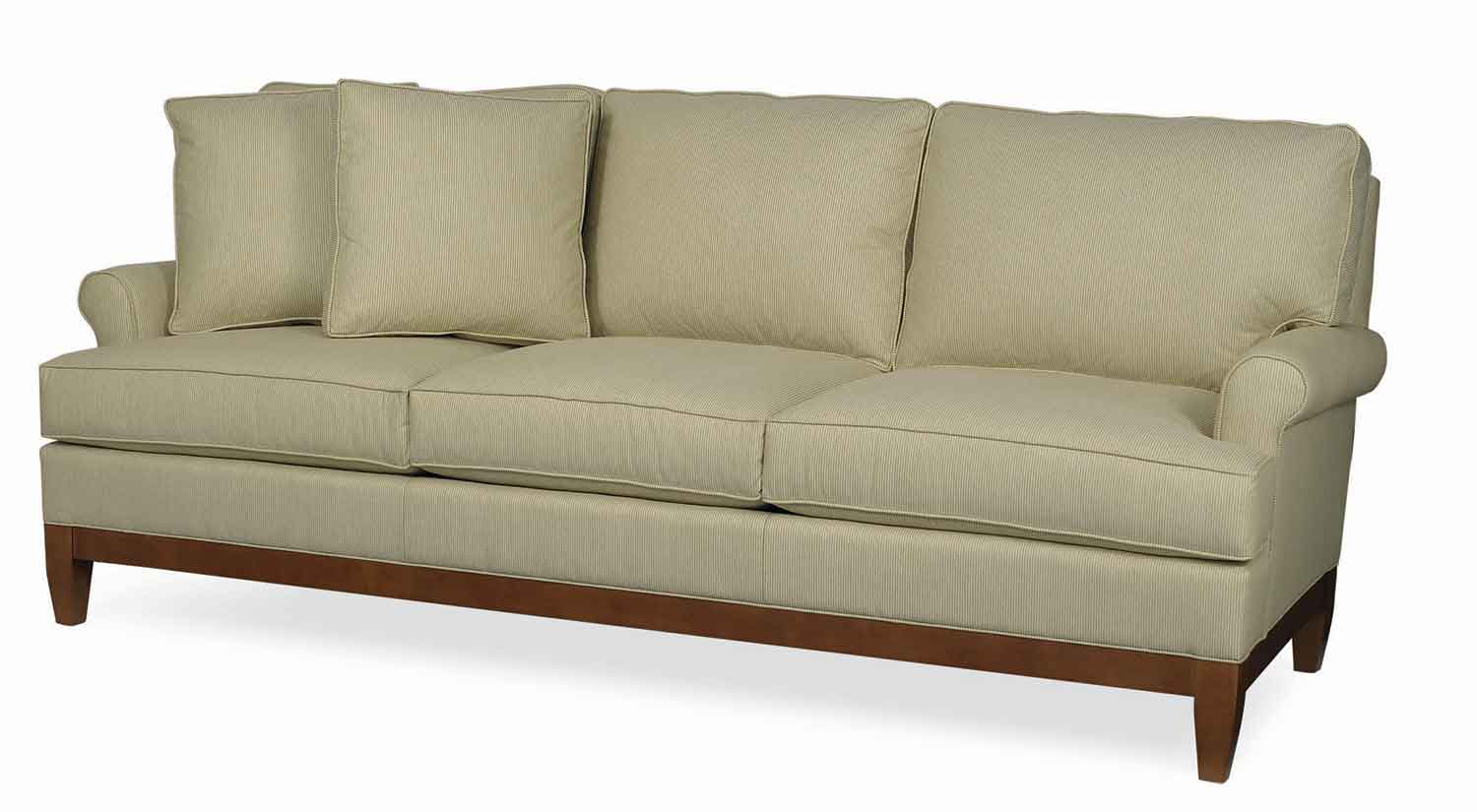 When it comes to cushion cores, a high-density foam core (anywhere from 1.8 to 2.2) will last a bit longer than something with more softness, like down.
In the long run, a high-quality sofa costs you less if you break it down what you're paying per year. Quality counts when you get long-term value out of your money.
Final Thoughts
When it comes down to it, you'll probably know when it's time to replace your sofa. While reupholstering might be a great option, just be aware that it could cost more than you expect.
If your sofa cushions look misshapen, but your fabric is in excellent shape, re-filling cushions may be a less costly option. Similarly, a slipcover is an easy way to get a fresh look.
Talking to a designer you trust is the best place to start if you're unsure. They can help you determine the right path to take and find the best replacement for your lifestyle.
To see our selection of high-quality sofas, and meet with a designer, come into a showroom or set up a virtual consultation.
Author: Julia Maiman
Julia is a writer, blogger, and believer in the smell of old books. She has been crafting stories since she could put pen to paper. She is also a lover of dogs, traveling, and Led Zeppelin.