The cost of furniture can come as a surprise to shoppers. While the past year has certainly caused a significant increase in those costs, there are still other variables to take into account.
To understand what influences the cost of furniture, we spoke with Peggy Burns, our VP of Merchandising, and Catherine Willey, our VP of Purchasing about factors such as:
A global pandemic
Shortage of materials
Sourcing domestically vs. internationally
Sustainability
Construction/design
How the pandemic affected the cost of furniture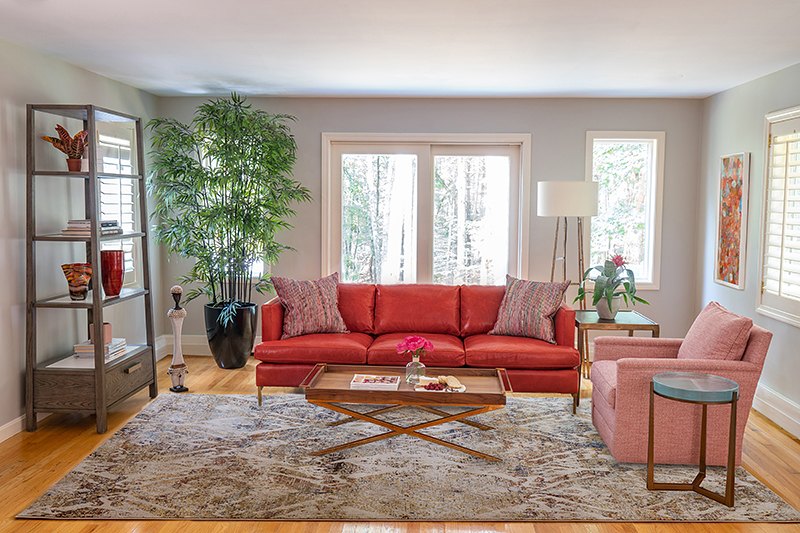 There's no doubt that the pandemic impacted furniture prices. Being at home for a year prompted many people to update their living spaces, which created a huge surge in demand. As a result, production times and lead times slowed down. Throw a shortage of materials and staff into the mix, and you have a perfect storm of obstacles.
"Right now, prices are going up faster than we've ever seen before," said Peggy. Usually once a year we get a price increase. Now we're seeing two to three increases from the same vendor in a year.
"Price increases are generally related to annual inflation and rising costs. Now with the supply and demand being off the charts, along with shipping costs and labor costs, they're being adjusted more often."
Supply and demand
High demand affects the cost of raw materials. When everyone began refurbishing their homes, it put pressure on manufacturers because the demand was higher than what was available.
On top of that, the millions of layoffs and furloughs from the shutdown caused delays due to staff shortages. Manufacturers were also spending more to create safe environments for those who were still working. If anyone on their staff got sick, it often resulted in unexpected shutdowns for cleaning. These obstacles created a ripple effect throughout the entire industry and ultimately, increased costs.
Beyond 2021: What affects the cost of furniture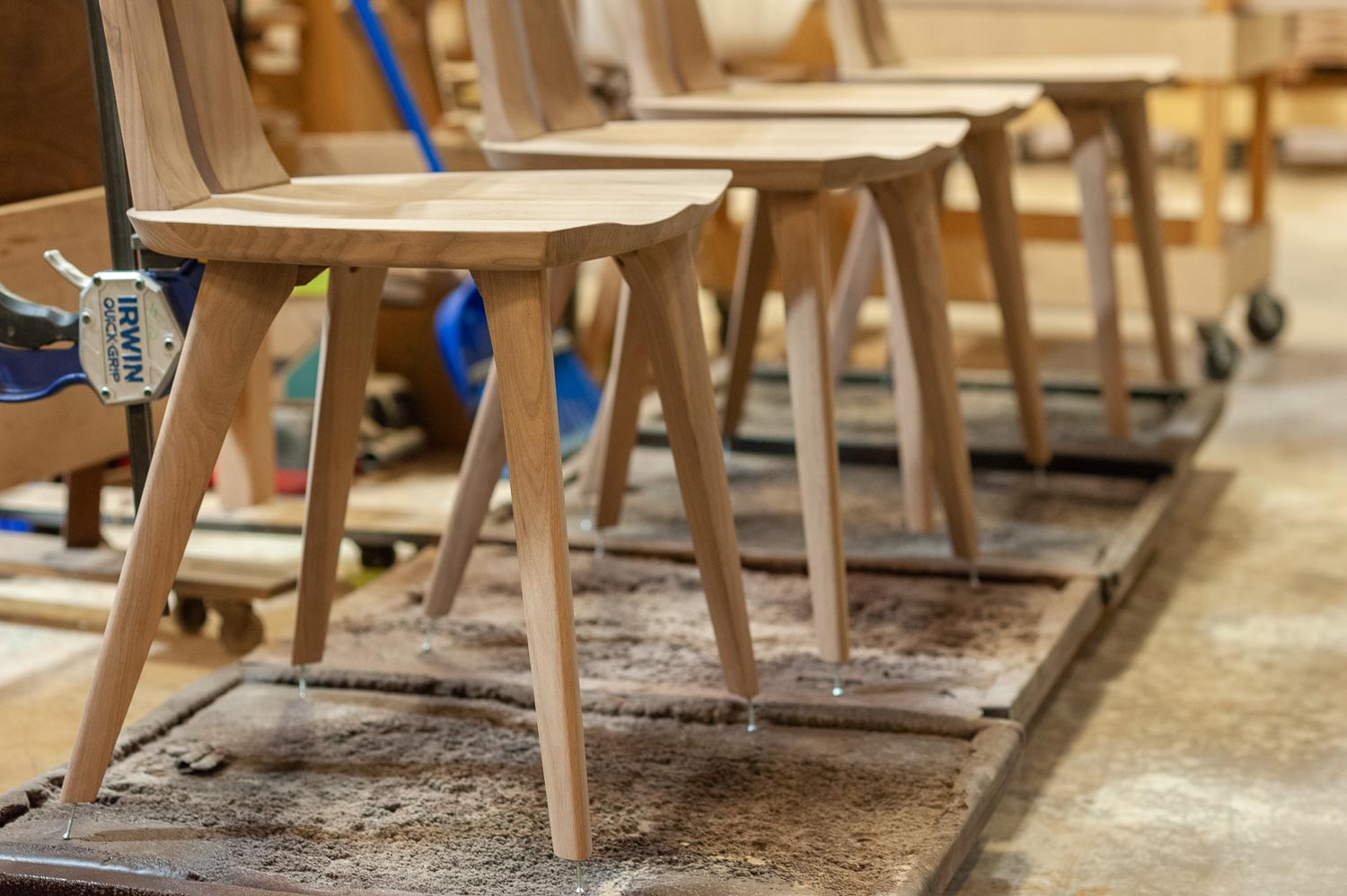 As we transition back to normalcy, extended lead times and production times will eventually shorten. But the story's a little different when it comes to costs.
There's a lot that goes into furniture production. That hasn't changed. Prices will continue to go up, and it's important to consider what's behind those increases.
Shortage of materials
Similar to the pandemic, other events that aren't in our control can impact availability of goods and materials. Take the foam shortage, for example, which was the result of a bad storm in Texas and slowed down foam production. Manufacturers were playing a game of catch-up once they could operate at full speed again, causing delays.
And don't forget that materials are used across multiple industries. If you have high demand, you're going to experience a shortage. Hardwood, for instance, isn't used only for furniture. The need for its various uses creates pressure, eventually slowing production and affecting costs.
Sourcing domestically and internationally
Catherine put it simply: "Sourcing domestically typically controls cost."
"We're very lucky we have really nice hardwood options that do grow domestically. Other parts of the world don't use those lumbers because they don't have access to them. So where you are in the world and what's available to you there makes a difference."
To source internationally you need to ship goods overseas. Those shipping costs, however, can fluctuate depending on how much companies pay for space on freight containers carrying those products.
"Everybody's fighting for space on the containers, so they're bidding them up," Peggy explained.
Sustainability
Sustainable craftsmanship in furniture requires more work. Suppliers and manufacturers who practice sustainability have to adhere to certain requirements that ensure their methods and processes align with eco-friendly values.
"There are all these standards you have to meet and a few more steps you have to take that cost money either in personnel or where you can source it from," said Peggy.
Construction and design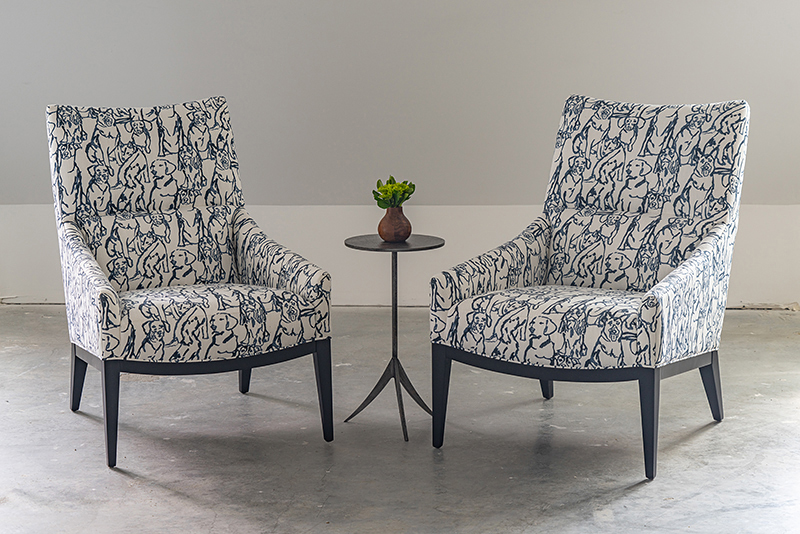 Something else to consider when thinking about the cost of furniture is its construction and design:
"The more complex a design, the more time on a CNC machine to cut the routings and things to make a particular chair," Catherine explained. "The more labor involved in making it, yes, that's going to be a higher cost both for the machining time and the manual labor... Potentially the finishing if it's more intricate."
As for upholstery, you want to consider the different fabrics and their costs. But take that a step further and think about the way fabric is applied to a piece of furniture.
Say you have a striped fabric. The work that goes into applying it to a chair or sofa is more than if you had plain fabric. It takes time to match up the stripes so that the pattern flows across the furniture and looks uniform.
On top of that, you have to think about what's on the inside. From foam, springs, and feathers to the type of wood used for a frame and how much padding is in the arms of that chair or sofa, there's a lot that contributes to the cost.
Looking ahead at furniture buying
To sum it up: Furniture costs go beyond a global pandemic. The production process isn't always smooth-sailing, and keep in mind that quality also contributes to those costs because you're paying for long-lasting, carefully made furniture.
If you're wondering when would be a good time to start shopping, remember that demand is still high and lead times remain longer than usual. If you want to avoid another price increase, don't wait too long.
Regardless of whether you decide to buy now or after more of the pandemic dust settles, the likelihood of seeing a drastic decline in furniture costs is small.
Author: Marycatherine Karcich