When you step outside and pause for several minutes to take in your surroundings, it's clear that our planet truly is a beautiful place. The thing is, it needs our help in order to stay that way.
Practicing sustainability requires effort to keep our environment healthy today, tomorrow, and for many years to come. Here at Circle Furniture, it's crucial to what we stand for as a business. Below are a few thoughts from our team on what sustainability means to them:
Saving the planet by using products that are safe for the environment or products that are safely replenished.

Making choices that are thoughtfully planned and executed to help the health of our Earth.

Caring for and conserving our natural resources for future generations.
With all this in mind, it now becomes a question of "How can I do my part for the current and future state of our planet?"
Keep reading to learn more from our team on best practices that will help you shift to a greener mindset.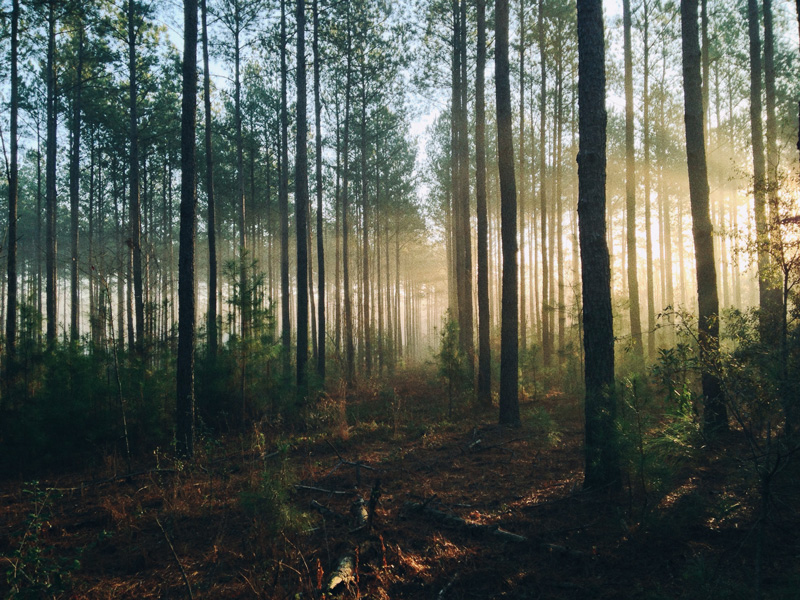 Ways to practice sustainability and make eco-friendly changes at home
Pay attention to the materials
As a whole, start by researching what your furniture, fabrics, and other household products are made of. When shopping for furniture, Linda Taylor, Seaport Store Manager, listed where the wood is sourced from, what kind of finishes are used, and whether more natural materials are used as things to look out for. On top of that, you can look for furniture that contains less plastic and low volatile organic compounds (VOCs).
What else?
Consider floor coverings that contain less man-made fibers and instead use materials like wool, jute, and cotton. Another eco-friendly choice would be sofa cushions with 30% soy, like those from Norwalk Furniture.
When it comes to wood specifically, Betsy Johnson, Pembroke Store Manager, acknowledged an important requirement to know if wood is sustainably sourced: "For every tree taken down to make furniture, two trees are planted to replace it." Giving back to the planet in this way allows it to continue to thrive for many generations.
Staying mindful of what you bring into or use in your home doesn't end with furniture and décor. Ozone-friendly fragrances and cleaners, soy-based candles, and non-aerosol sprays are alternative options when it's time to give your home a nice cleaning.
Shop locally
When you're starting to search for furniture and décor, stay mindful of where you shop. Look for companies close to home to help reduce your carbon footprint and prevent greenhouse gasses from being released into the air.
To take your search a step further, you can learn more about the production processes for different retailers and manufacturers. Try to find answers to questions like "How much energy or water is used during production? Where do they source their raw materials? What do they do with waste?" This will give you an understanding of these companies' commitment to sustainability so you can feel good about shopping with them.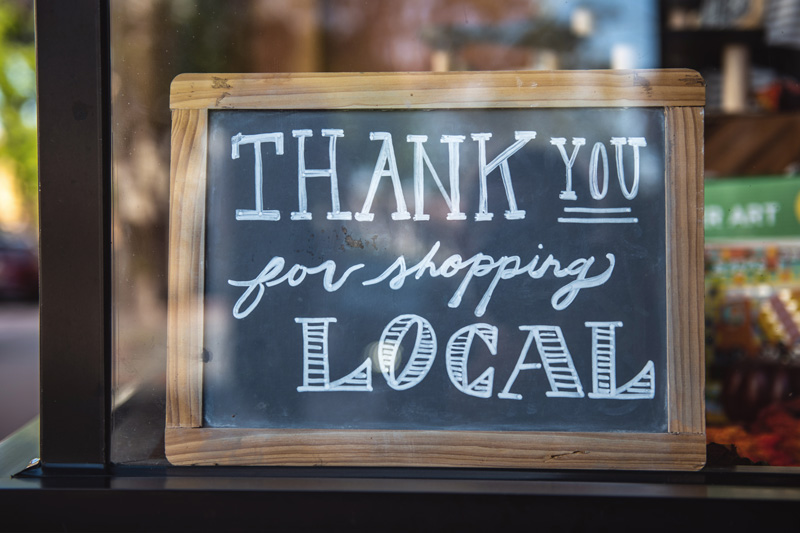 Invest in well-made furniture
Many of our team members expressed the importance of high-quality furniture that's designed to last. It's true that you're likely going to spend more, but the furniture will hold up over time and you'll be able to keep it for years. Something on the cheaper side may only be around for a few years before you toss it and repeat the buying process. All that furniture you're throwing away eventually adds up, and it's usually in the form of waste sitting in landfills.
Start upcycling
If there are items in your home you might be getting rid of soon, ask yourself, "Where will they go?" Instead of throwing them away, it might be worthwhile to upcycle those pieces.
Upcycling allows you to repurpose furniture you may be looking to get rid of. Again, this helps keep waste out of landfills. Passing furniture down from one generation to the next benefits the environment, but it can help bridge that connection between family members and give special meaning to a certain piece.
There's also the option to see what sort of treasures you might find at your local thrift store. You never know what you'll discover, and it can be fun to mix the old with the new to create a sense of uniqueness in your home.
Read more: Fast Furniture: What It Means for the Environment
Shop sustainably with Circle Furniture
It's never too late to start adopting a green mindset when it comes to your home. Learn more about our commitment to sustainability or find your nearest design center location to come explore our sustainable offerings.
Author: Marycatherine Karcich