When purchasing new upholstery, the cost of fabric is inevitably going to play a role in the conversation. How fabric will affect the cost of your upholstery depends on several factors.
Liz Balestrero, a Design Consultant in Acton, breaks down what impacts the cost of fabric and why it's generally worth spending a little more.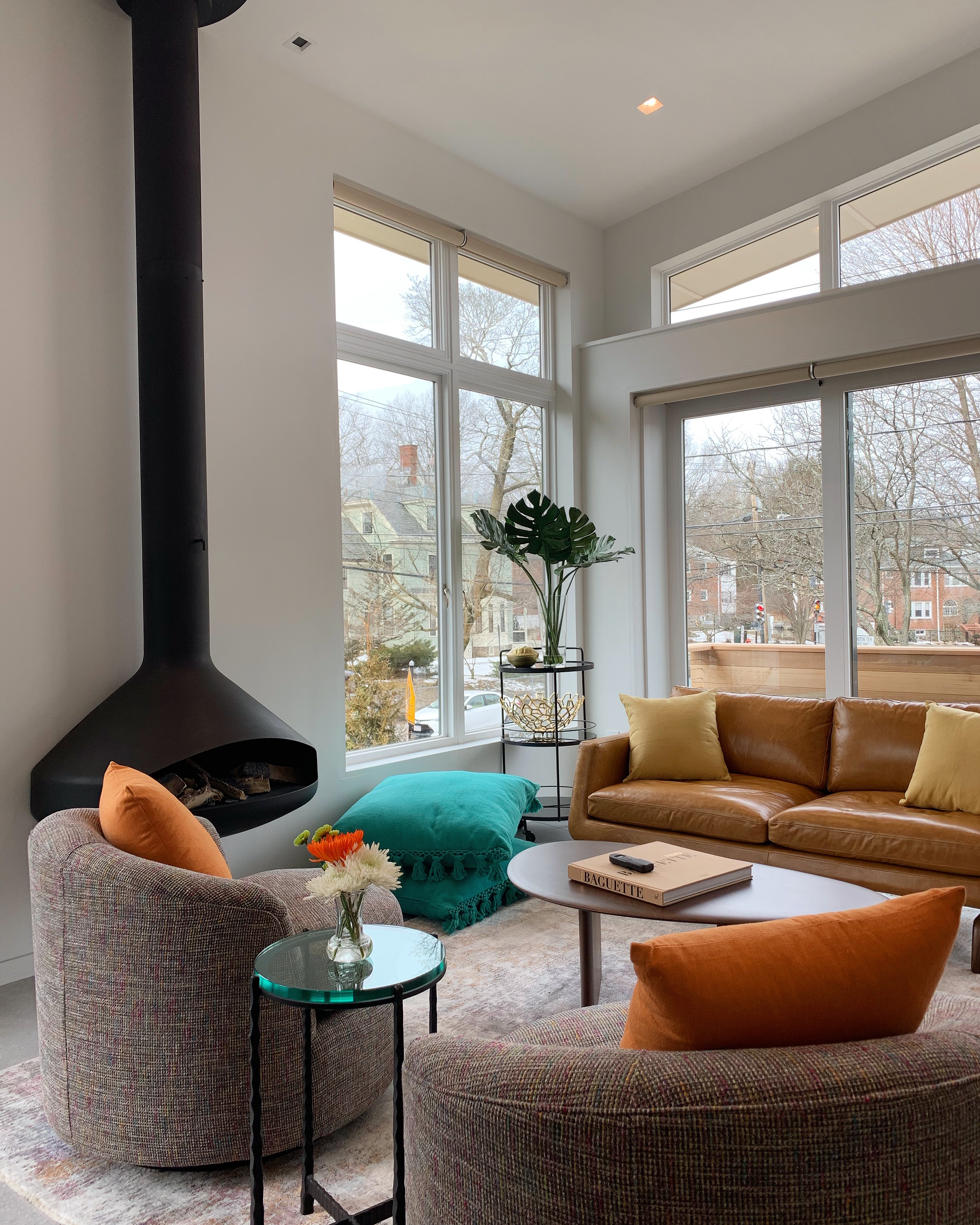 What impacts the cost of fabric?
When discussing fabric, four major factors impact the cost the most. Where it comes from, what it's made up of, whether or not it has a pattern, and the brand name.
Origin
The origin of the fabric you choose plays a big role in the cost. Liz explains, "Fabric from Turkey, Belgium, and Italy tend to be higher quality and higher price, whereas domestic fabric is generally less expensive." Not only are you paying for the quality of the fabric, but also the manual labor and the shipping costs.
The makeup of the fabric
Put simply, some fabrics are just inherently more expensive than others. "Wool and silk are always more costly," Liz describes, "As well as linen, especially if it's Belgian or Italian."
Wool tends to be more expensive because it's a long process to produce and there's less available as opposed to synthetic fabric. The same is true for both silk and linen - which is woven and produced from flax plants.
Repeat or pattern
If your fabric has a pattern, especially a larger one, it will generally cost more than a plain fabric. Liz says, "Centering a fabric with a repeat is going to take more yardage which will raise the cost of the piece."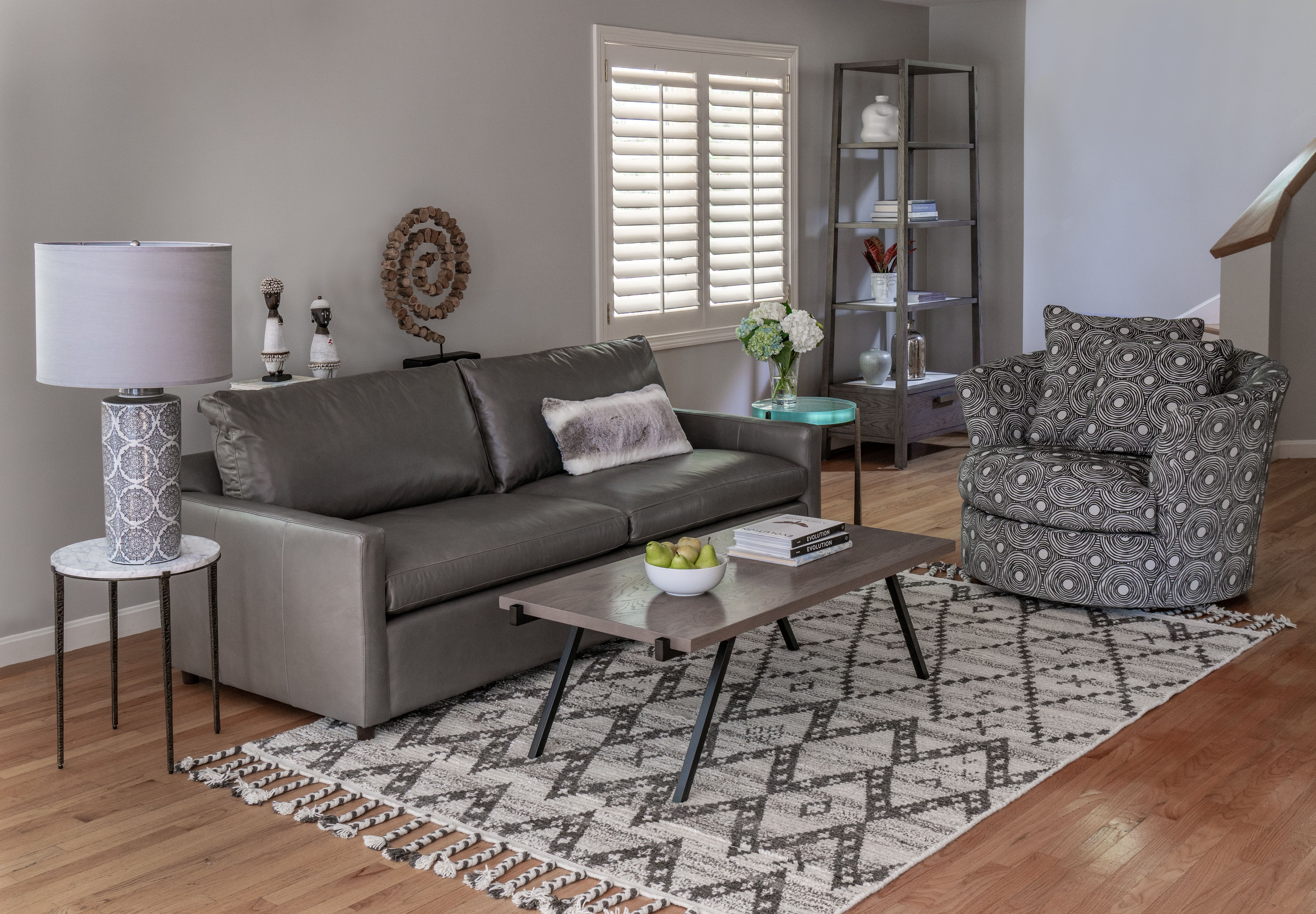 Brand name
As with fashion, if there's a brand name associated with a fabric it will be more expensive for the name alone. For example, "You're going to pay more for a Ralph Lauren or a Thom Filicia fabric," Liz says.
Range of the cost of fabric
The cost of fabric ranges greatly and is based on many different factors. A basic polyester fabric starts at around $60 a yard and a fabric like linen or silk can go up to $200 or even more per yard.
Why pay more?
Now that you know what impacts the cost of fabric, you're probably wondering why it's worth paying more and investing in a higher-quality fabric. The answer is simple. Liz explains, "You can feel the difference and you can see the difference. Oftentimes people will gravitate towards softness, and you'll pay more for a better feel. You might also choose to pay more for a durable fabric like Sunbrella or the chic look of linen."
She adds, "It all comes down to touch. Even if you're budget-conscious, it's generally worth paying more for your fabric if it'll be on your everyday sofa or chair." It's also important to note that cost doesn't necessarily equate to durability. "You can get Belgian linen that costs more but most likely won't last you 10 years unless you're very careful with it."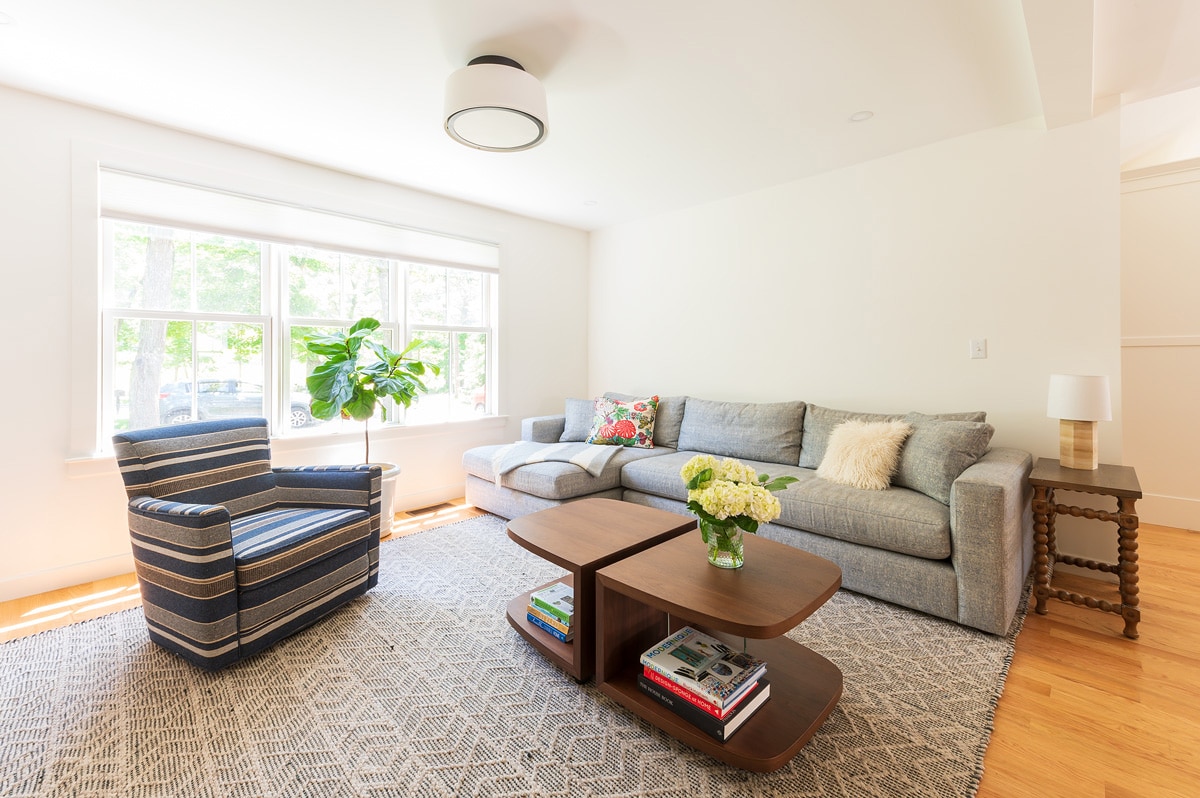 When it comes to durability, Liz suggests looking for "anything over 50,000 double rubs" if your lifestyle calls for more durable fabric.
Liz also recommends investing in a tight weave fabric if you want something that looks smooth even after you stand up. "You want something that has a tight weave construction," she says, "unless you prefer a more relaxed, lived-in look."
If you're looking for a performance fabric, they are generally mid-range but the cost will vary depending on what you're looking for. However, Liz describes, "Ultrasuede is in a league of its own and is more expensive because of the nature of the fabric and durability."
Read More: Best Performance Fabrics for Upholstery: A Review of 3 Leading Brands
Talk to a designer
When it comes to the cost of the fabric, it's really important to talk to a designer you trust. It's a multi-faceted conversation and a lot of factors go into why you might choose to pay more for the fabric on your upholstery.
Price is important, but you mainly want to think about your lifestyle and what will serve you long-term. It's also important to think about what kind of upholstery you're using it on; you may pay more for a certain fabric on a sofa in your living room than in your rarely used guest room.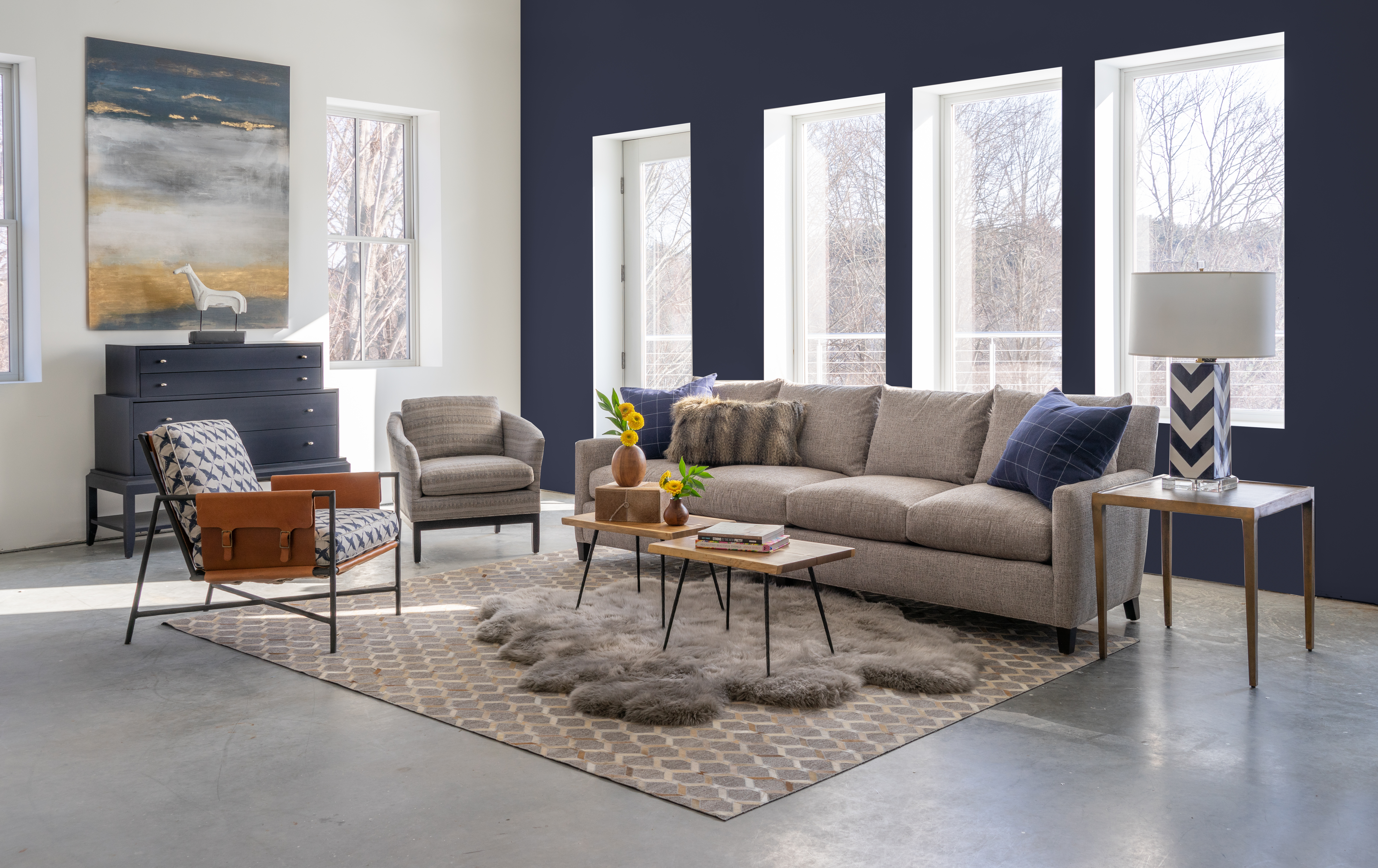 There's no direct answer when it comes to why fabric can raise the cost of your upholstery. Liz sums it up, saying, "It all plays into the price, what it's made out of, where it comes from, the construction of the fabric, and sometimes it's simply the brand name."
Talking to a designer about your upholstery options is the best place to start. They will give you a clearer idea of where you should invest and where you might be able to save.
To meet our team of talented designers, head to our YouTube Channel to watch their bio videos. Then, come into a showroom near you, to find inspiration, sit on our selection of comfy sofas, and chat with a designer.
Learn more about upholstery: