The Decline of Furniture Quality: Why We Only Choose Sustainable, High-Quality Brands
In an age of mass production and globalization, the furniture industry has witnessed a significant decline in the quality of products available. Companies are outsourcing production to countries that have cheap labor, sacrificing craftsmanship and durability for lower production costs. The trend has left consumers with furniture that doesn't stand the test of time, and often, furniture made of materials that are not good for the environment or your family. At Circle Furniture, we believe in the value of sustainable, high-quality furniture made by local artisans who take pride in their craft. In this blog post, we will explore the decline in furniture quality and celebrate the artisans and brands who uphold the tradition of creating furniture that lasts.
The Downward Spiral of Furniture Quality
Labor is abundant and cheap in regions like China and Southeast Asia, making it a more attractive option for many furniture companies looking to reduce manufacturing costs. However, there's a catch: shipping heavy, solid wood furniture from these distant locations is expensive. To make shipping cost-effective, and due to materials availability in these countries, companies use lighter, thinner materials like pressed boards and rubber boards, compromising the integrity of their products.
Furthermore, to minimize shipping costs, furniture is often manufactured in pieces and assembled upon arrival in the United States. This approach, while cost-effective results in furniture that lacks the durability and solidity that consumers expect from their well-known home and furniture brands. It's disheartening to walk into a store expecting quality and find subpar products marked by high price tags.
The Tarnishing of the Furniture Industry
This decline in quality and the disconnection between price and value deeply troubles us at Circle Furniture. It's disheartening to see the lack of craftsmanship and longevity. A recently shared article titled "Why Furniture Got So Bad" by Rachel Kurzius from The Washington Post, further highlighting the industry's troubling trends.
A Breadth of Fresh Air for Furniture Shoppers
Our brand partners are in stark contrast to the prevailing trends. We are proud to collaborate with many family-owned brands including Copeland Furniture in Vermont and the Saloom Family in Central MA. These two companies operate in New England, prioritizing sustainable manufacturing practices, source local, high-quality materials, as well as employing community members who take pride in crafting furniture that stands the test of time.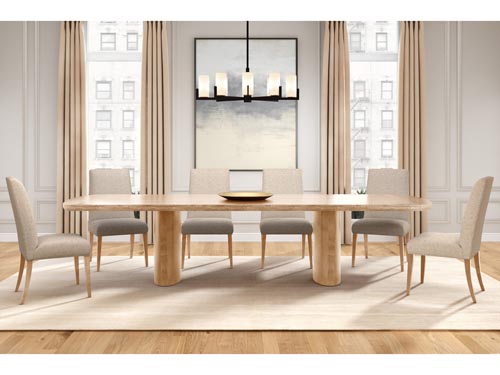 Copeland Furniture, for instance, manufactures in their hometown of Bradford, Vermont where they adhere to stringent sustainability guidelines, The Copeland family and their community are deeply committed to the integrity of design and construction, ensuring that each piece of furniture they produce is a testament to their high standards of craftmanship.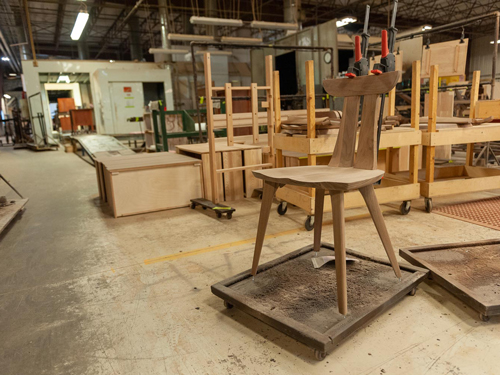 Similarly, the Saloom Family whose company is nestled in the hardwood forests of Central Massachusetts, prioritizes designing furniture from the gorgeous hardwoods found in their forests, rich and beautiful hardwoods that uphold the principles of sustainable and ethical production and never cutting corners for quality.
The joy of Heirloom quality furniture
There is something incredibly special about owning heirloom-quality furniture. The love and dedication that go into crafting these pieces, especially when made with New England hardwoods by local artisans, create a sense of pride and connection. At Circle Furniture, we wholeheartedly support and promote these fine craft families, who view furniture making as an art and a responsibility.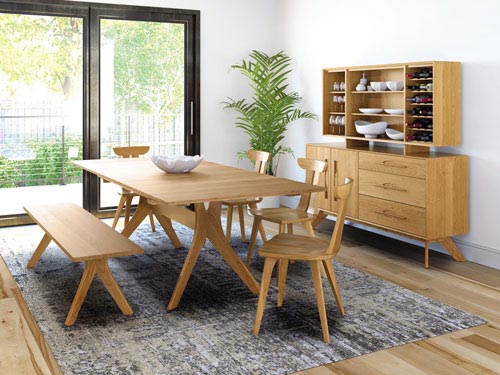 September is often a month for thinking about dining room transformations. As families and friends increasingly gather in person, many dining rooms are transforming. September is the perfect time to invest in quality dining furniture that will last for generations. At Circle Furniture, our team of talented interior designers are ready to assist you in finding the perfect table for your home.
Throughout September, we are having a dining room furniture sale. We're excited to offer discounts on Saloom and Copeland and many other wonderful brand partners who take quality design and construction seriously. Work with an incredible interior designer, and save money during our once-a-year sale.
While some companies choose to cut corners and compromise on quality, Circle Furniture remains committed to our core values.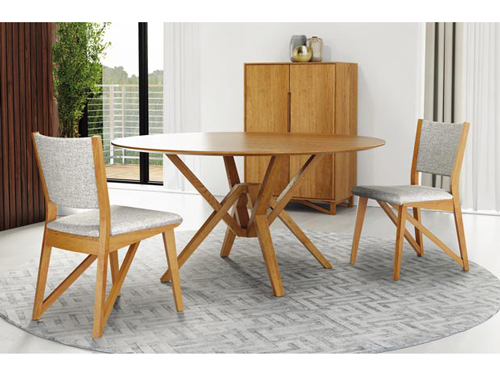 We prioritize partnerships with brands that treat employees fairly, prioritize sustainability, and create furniture that contributes to a healthy and beautiful home. Join us in celebrating the artisans and brands who uphold the tradition of crafting furniture that lasts a lifetime.