Complete Guide to Furnishing a Dining Room!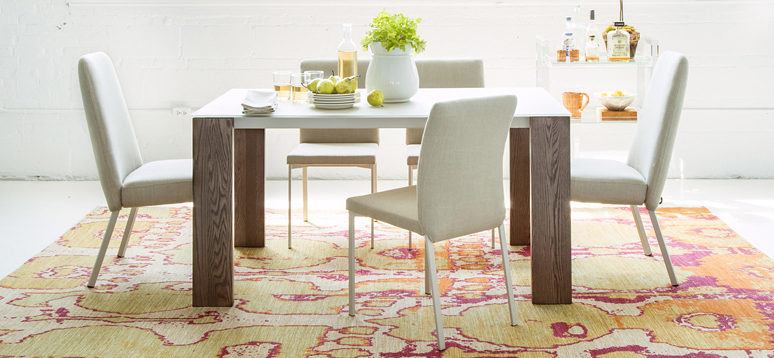 The dining room means something different to everyone. For some, it's a place to get together with family during the holidays, for others, it's a quiet place to have their morning coffee. The dining room is an integral place of gathering in the home, and the furniture that resides there, if constructed well, can last generations. Having said that, thinking about designing a dining room or investing in dining room furniture may be overwhelming.
We're here to ensure that it's not. Whether you're deciding between a glass-top or wood-top dining table, or you want to update your current dining room, we're here to help. Our goal is to provide you with all of the best information to streamline your design process and make it as simple as possible to design the perfect dining room for you.
This complete guide will provide you with everything you need to know about dining rooms, whether you have a sleek, open-concept dining space, or a traditional New England home.
How Much Does it Cost to Furnish a Dining Room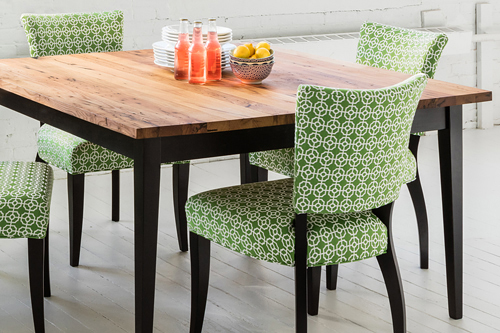 The Ultimate Guide to Space Planning
How to Design a Dining Room To Host the Best Parties
How to Choose the Best Dining Table for You
How to Take Care of Your Dining Room Furniture
How to Update a Traditional Dining Room
Design Inspiration
Don't Miss
Impress your guests on Thanksgiving with our tips on how to design a beautiful tablescape.
Become an expert on wood types by reading our homeowner's guide to natural wood in furniture.
Wood Vs. Veneer Explained: The Guide To Finding The Right Wood Furniture
Interested in hardwood dining sets? Here are a few great resources:
Learn about The different types of wood used in furniture
Here is some important information on how to budget and how much real, quality hardwood furniture costs and why.
Explore Product Options