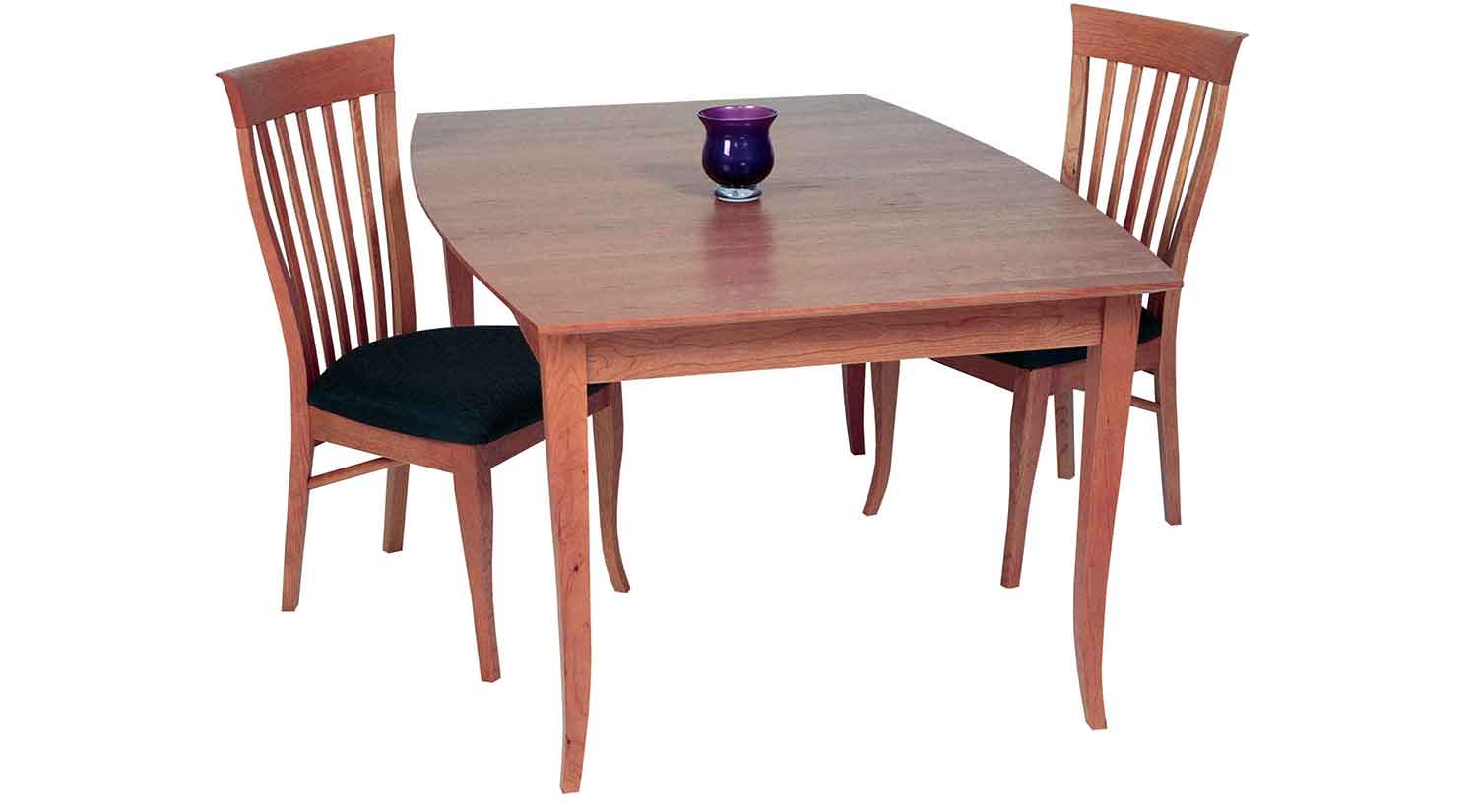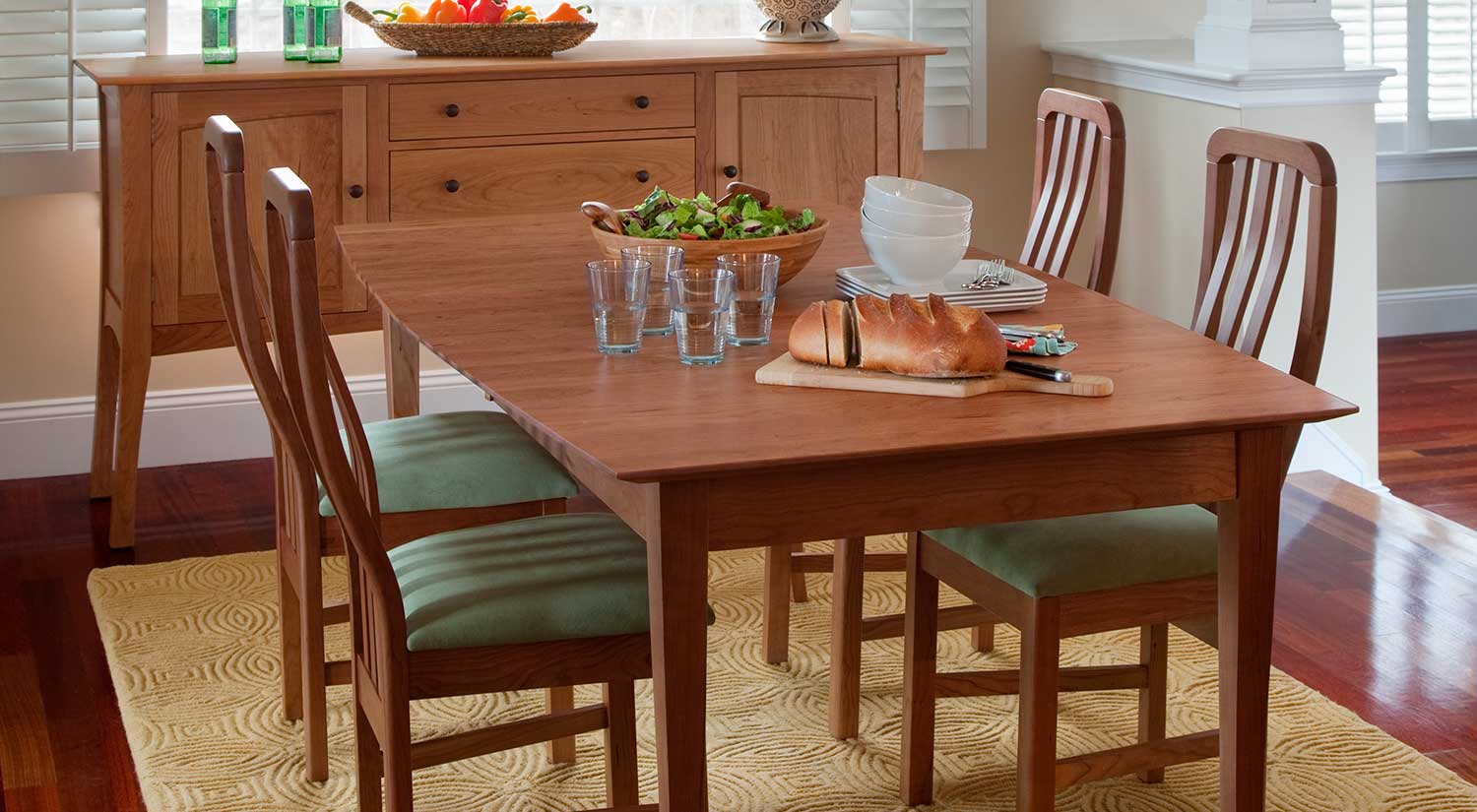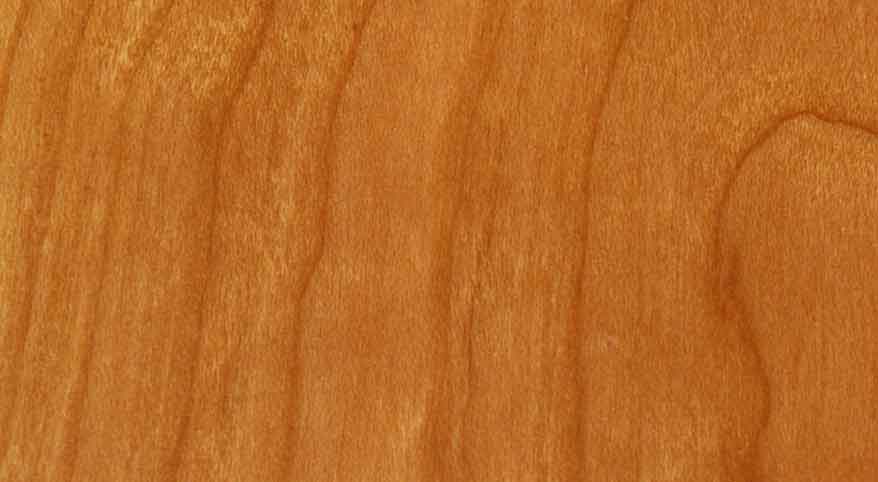 Shown with Berkeley Chairs
Shown with Benton Chairs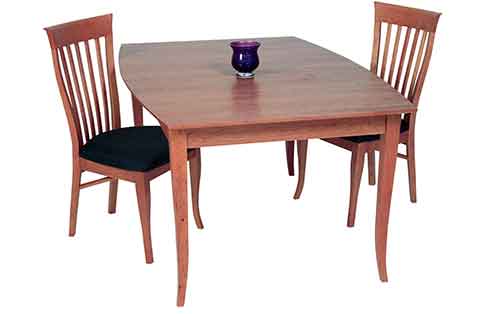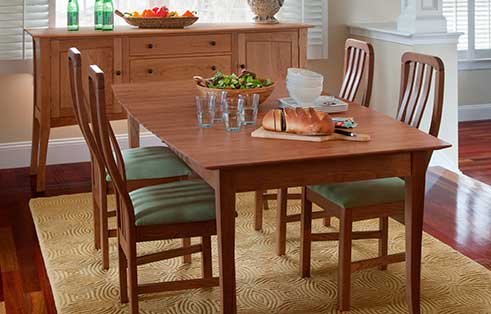 Additional Views
Description
Crafted in Maine, the Flare Leg Table will never go out of style. It's subtle flared leg creates a stunning visual and works in so many different dining decors.
Specifications
Some Available sizes include:
36-42"w x 60"d solid top
36-42"w x 60"d w/ one 18" leaf opens to 78"
36-42"w x 60"d w/ two 18" leaves opens to 96"
Smaller and larger table sizes available both as solid top and with leaves.
Boat Top Flare Leg Table
Select a Wood:
Natural Cherry
Need more information?
In this style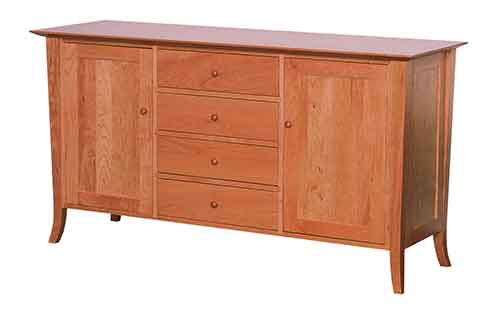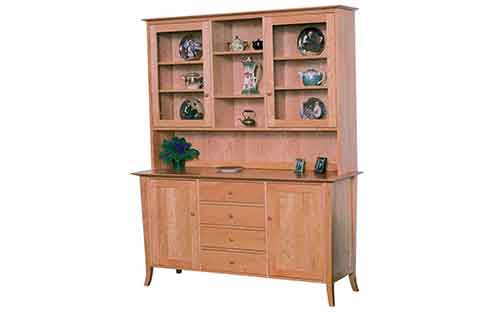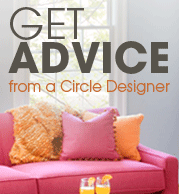 Suggestions