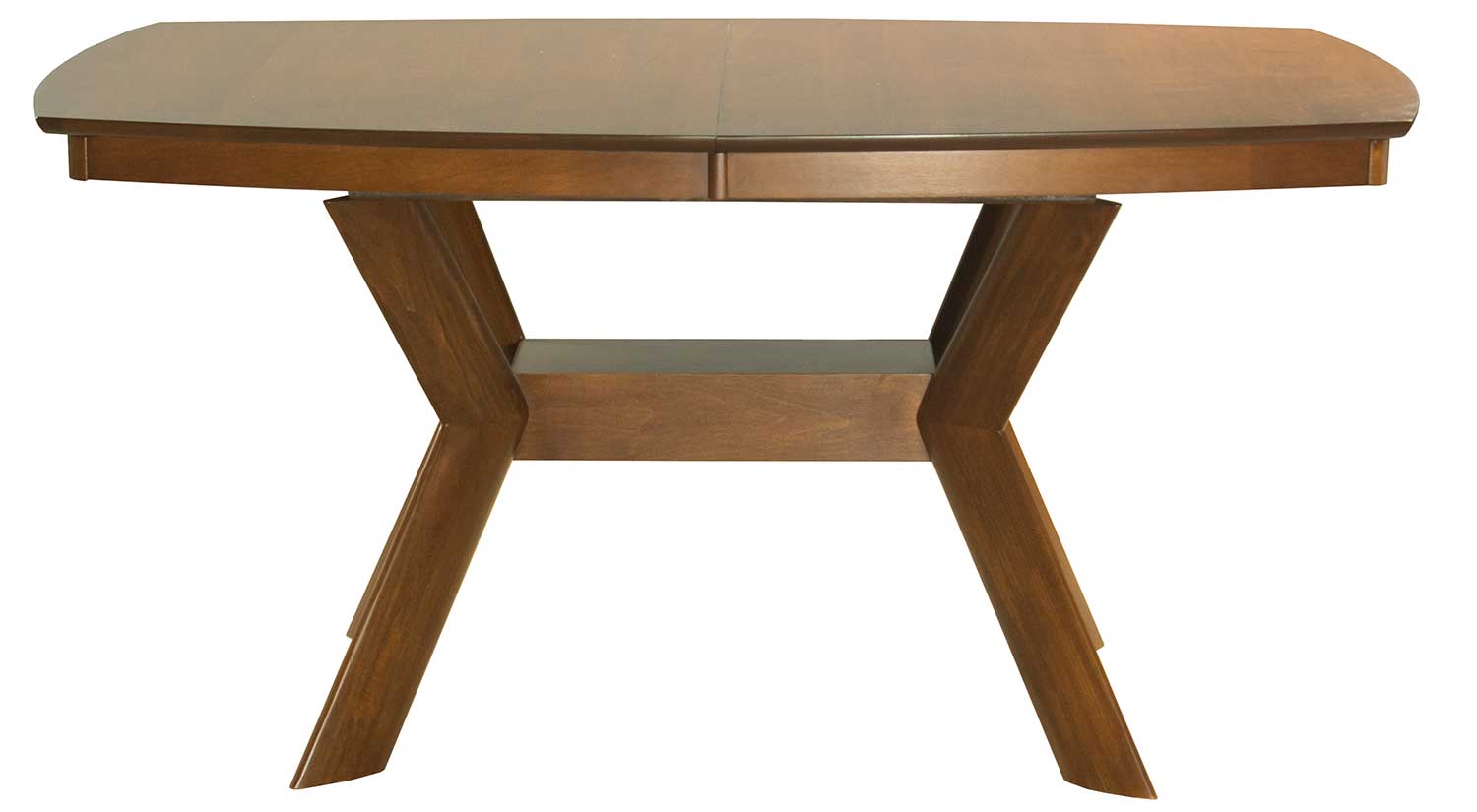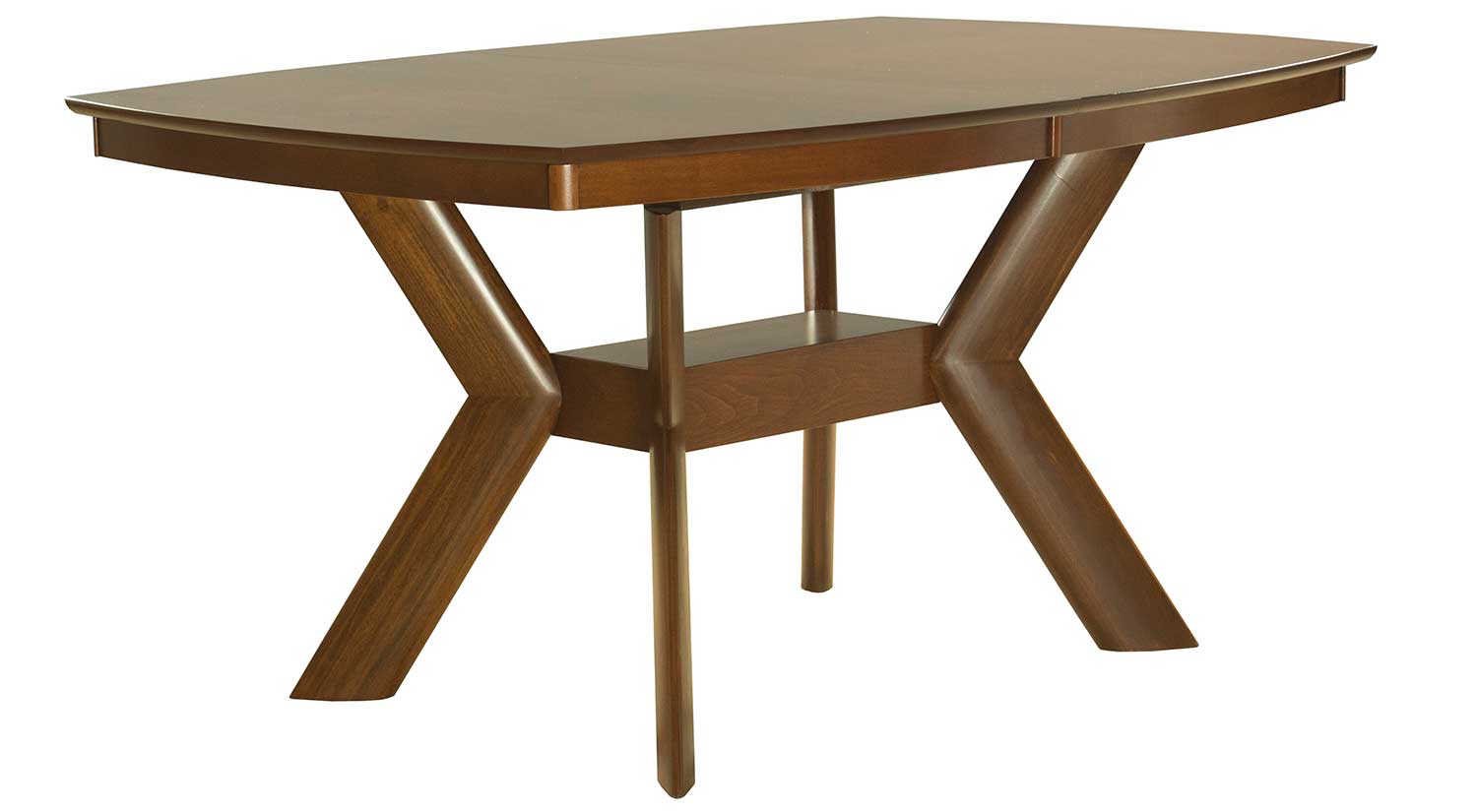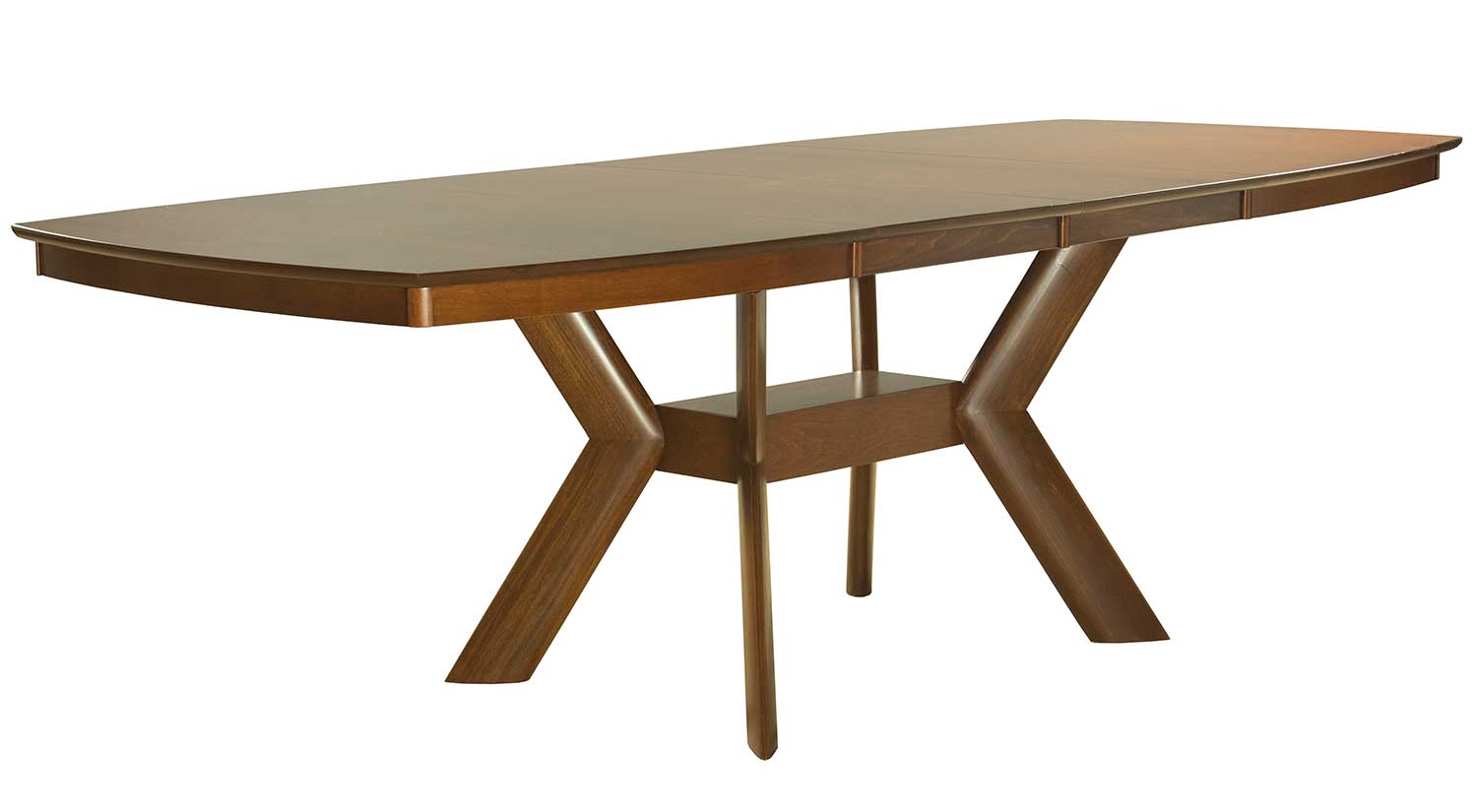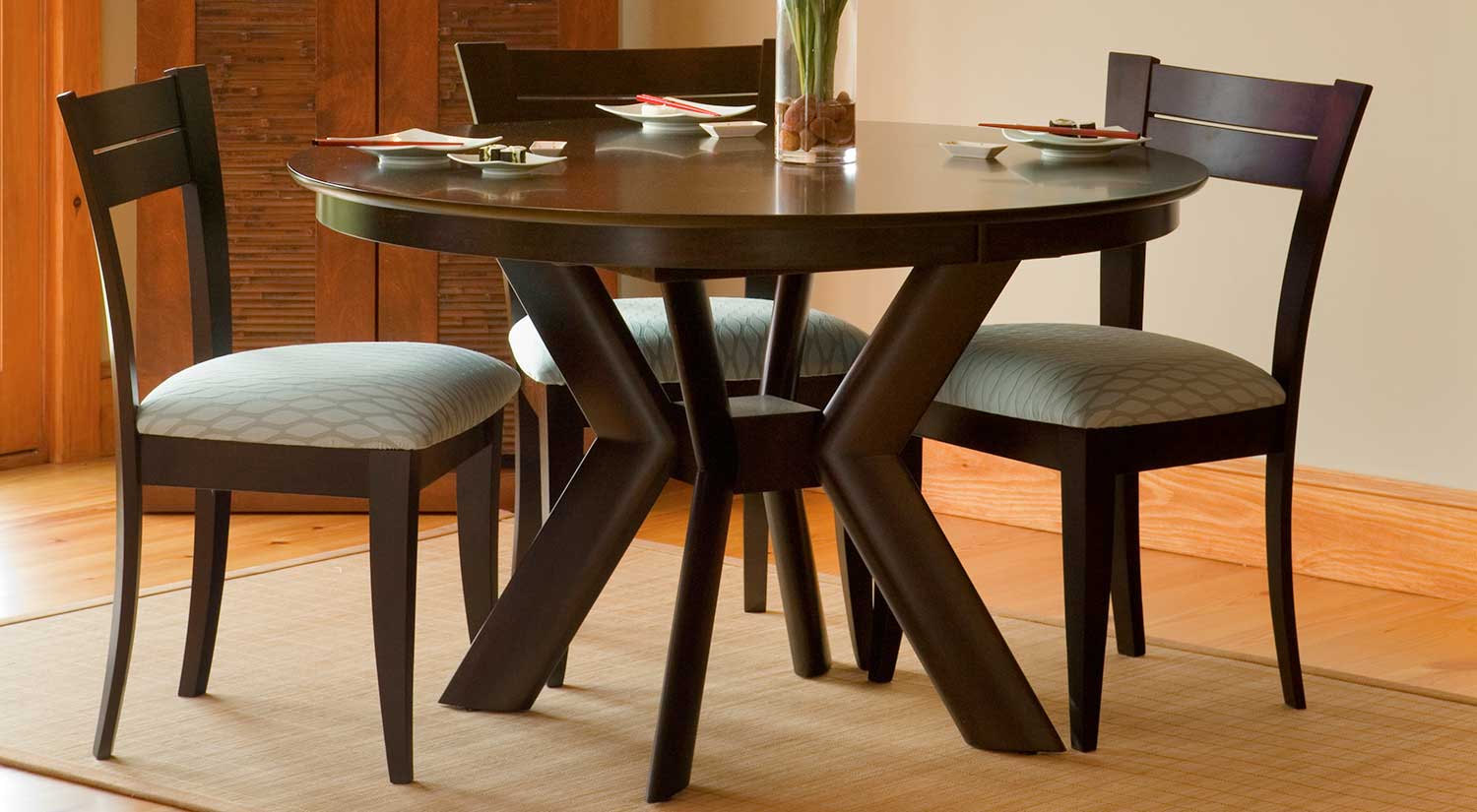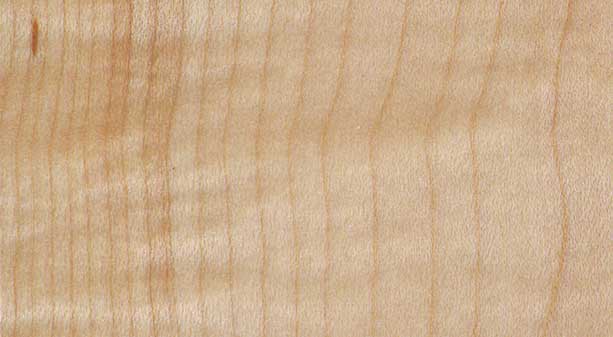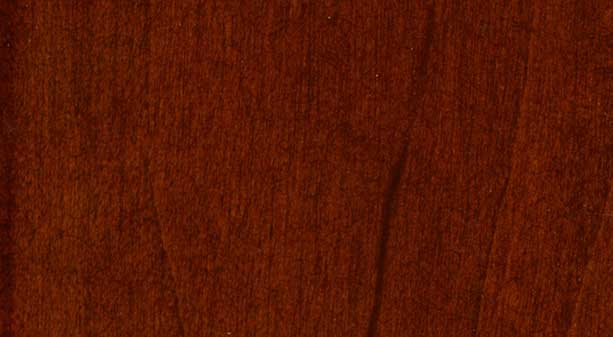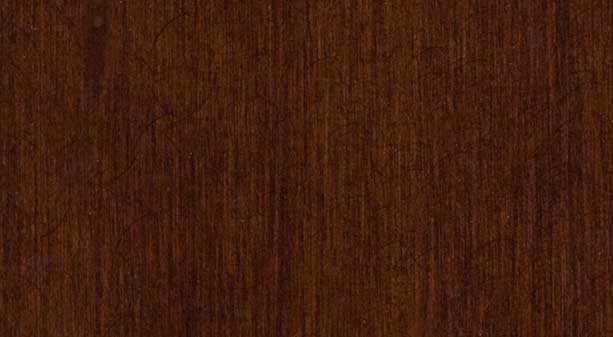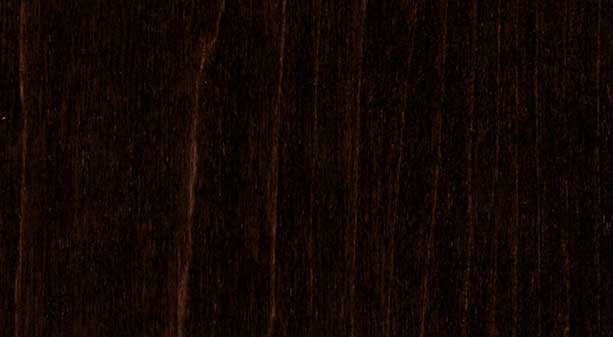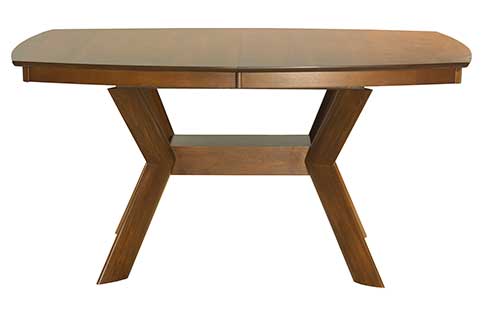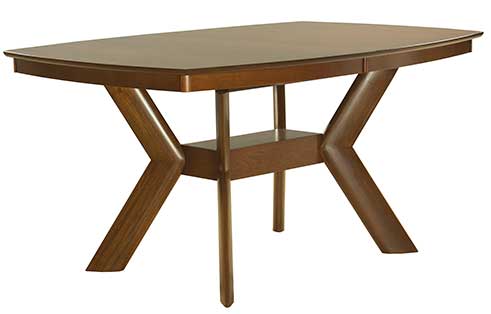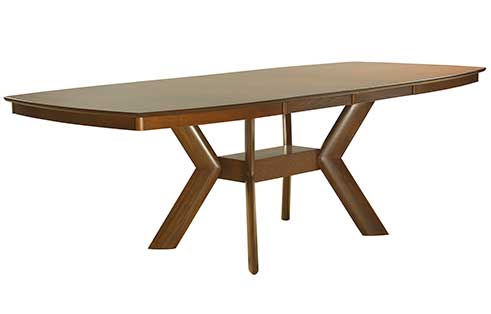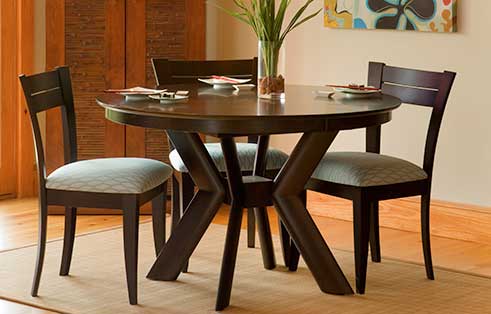 Additional Views
Description
The K Base Table has a modern flair and is available in maple and cherry wood.
Specifications
Some available sizes and shapes include:
36" round solid top
48" round solid top
48" round with one 18" leaf opens to 66"
42" x 60" boat solid top
42" x 72" boat with one 20 " leaf opens to 92"
Larger table sizes available both as solid top and with leaves.
Available in round, square, rectangle, boat, and oval
K Base Dining Table
Select a wood:
Natural Maple
Need more information?