We're excited to share that we're featuring original work from local artist Carolyn Mackin in select showrooms!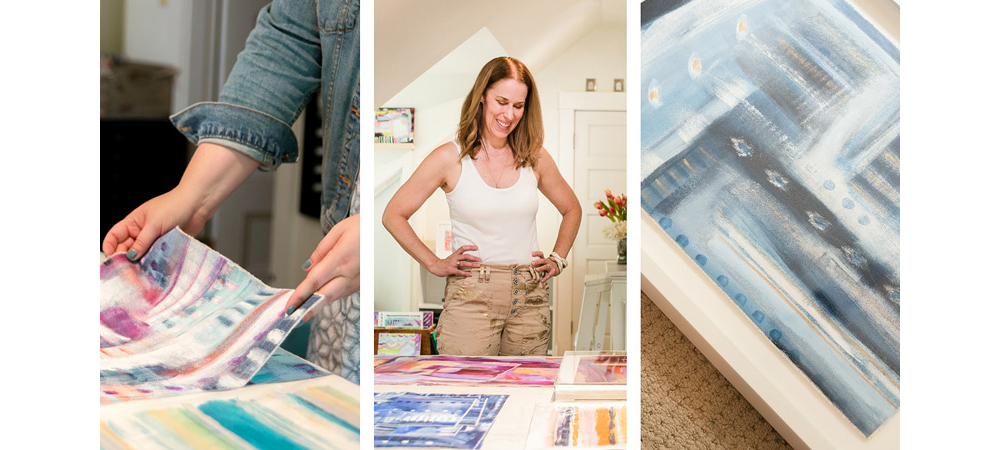 Carolyn explores with shape and color to create inspiring abstract paintings. Her work ranges anywhere from energetic and bold to calm and serene, all while stimulating your thoughts. She also does custom collaborations so you can have a one-of-a-kind painting that reflects your style and taste.

Each piece is hand-painted and unique so that no two are the same. For the home that's seeking original art with texture, color, and movement, these beautiful works can be seen in our Acton, Cambridge, Framingham, and Middleton showrooms.