Color plays a huge role in home design, so it's no surprise that there's a constant flow of new trends to predict what could be on everyone's radar for the foreseeable future.
Companies like Sherwin Williams and Benjamin Moore release their annual Color of the Year, and last year we took a closer look at Sherwin Williams' Evergreen Fog. There's no denying that their choice for 2023, Redend Point, goes in a completely different direction, falling on the opposite end of the color wheel. For comparison, we also honed in on Raspberry Blush, the 2023 pick from Benjamin Moore.
Two of our Seaport Design Consultants, Anna Alfaro and Forest Graves, shared their thoughts on these up-and-coming colors. Whether you want to bring a little personality into a room or create comfort and warmth, Raspberry Blush and Redend Point will get you there.
Raspberry Blush from Benjamin Moore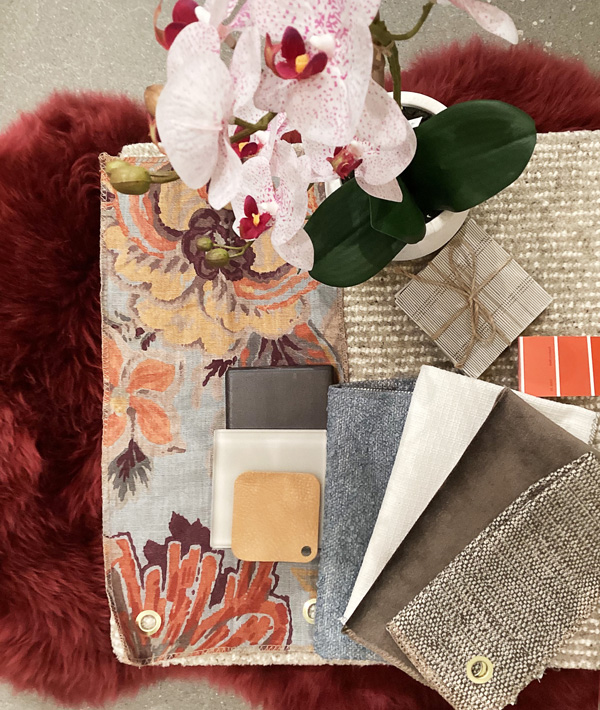 A color like Raspberry Blush is meant to be noticed. It stands out, it's vibrant, and, as Anna expressed:
"It adds a bit of pizzazz to a room for sure!" Along with pizazz, she described Benjamin Moore's 2023 Color of the Year as cheery, warm, and refreshing.
As far as using Raspberry Blush in the home, it can certainly help to liven the mood in a room if that's what you're going for. How much of it you use is going to depend on the feel you want your space to have and even what it will be used for.
"I would use it almost as lipstick on a face: an accent wall, pillows, or accent color in an upholstered piece," Anna shared. When it comes to pairing Raspberry Blush with other colors, she chose natural woods, natural leather colors, dusty blues, ivory, and caramel.
"They mellowed out the intensity of the Raspberry Blush," she explained. "A little of that color goes a long way. I paired it with warmer, earthier tones. I worked it into a fall palette, but of course for spring it would be great with white and spring green, light oak for a graphic, crisp look."
Redend Point from Sherwin Williams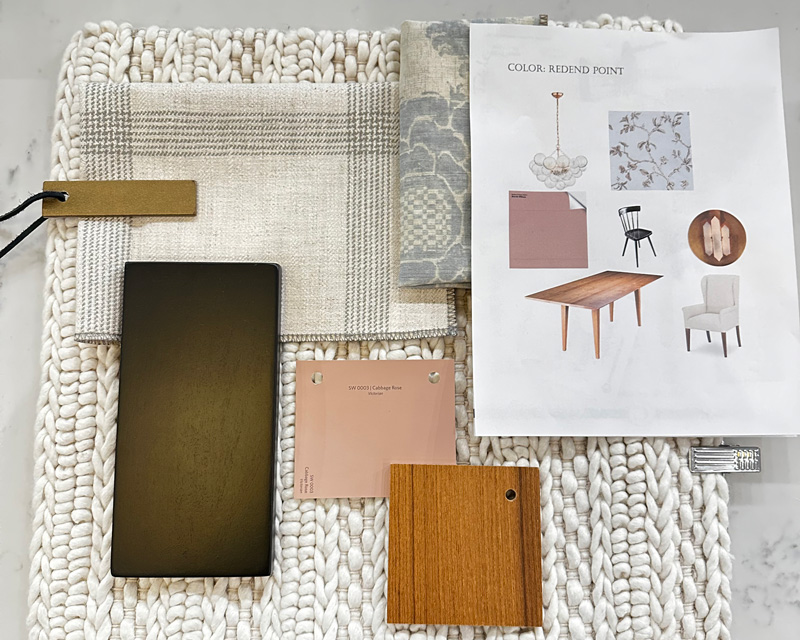 While Redend Point may not have the same type of pizazz as Raspberry Blush, it still has its own beautiful qualities. Forest described it "as an earth/natural clay tone, very calming and has nice depth to it.
"It has many undertones. This means you can really go in multiple directions with it. I enjoy its versatility and its ability to bring warmth to a space."
Compared to Raspberry Blush, you might choose Redend Point if you want to capture a more laid-back vibe at home while still being able to sprinkle in some color. As Forest mentioned, it's very versatile in where it can be used:
"You can use it in a maximalist setting, but also with a minimalistic approach. The color is also one where you can enjoy it for years to come without it becoming gaudy or harsh." He suggested pairing it with warm wood tones, unlacquered brass, soft blues, and black.
"I picture Redend Point to cover the trim work, thick baseboards, and the crown molding while the walls are covered in a soft washed out wall covering. The dining table is where the warm light wood would come into place, while simplistic Nordic style dining chairs with a black wood stain would surround the table. Above the dining table could be a large glass blown bubbly chandelier to bring in more texture and depth."
Color your home
If either of these colors caught your eye and you're thinking you may want to bring one of them into your space, let us know! Stop by a design center to chat with one of our Design Consultants on how you can welcome 2023 with a touch of Raspberry Blush or hints of Redend Point in any corner of your home.
Author: Marycatherine Karcich