As the year draws to a close, we're setting our sights on what's coming in 2022. For color trends, we look to paint makers like Sherwin Williams for their annual Color of the Year reveal. Their pick for 2022 is Evergreen Fog.
At first glance, Evergreen Fog appears to be a subtle choice. It's a green, muted hue that's easy on the eyes. So why did it earn the title of Color of the Year?
There's more than meets the eye, so we worked with Amy Masone and Alisha Simkhovich from our talented Framingham team to unpack Evergreen Fog and what it means for interior design.
A breath of fresh air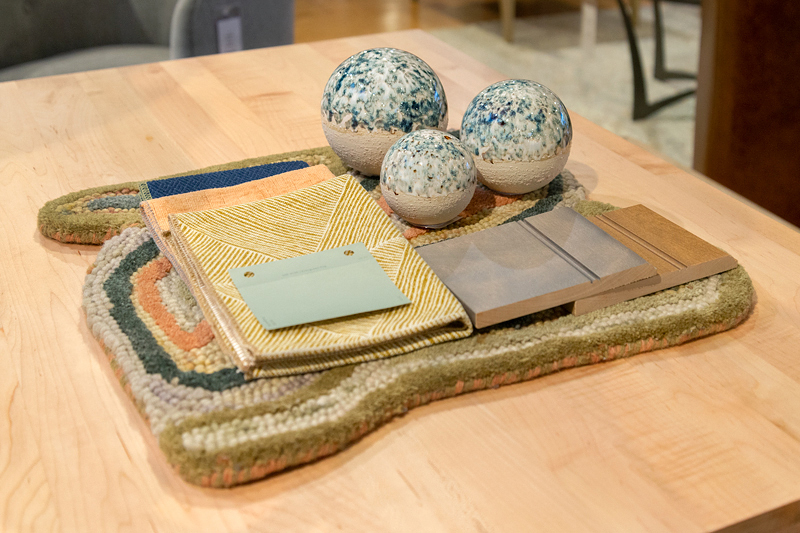 As part of the sage family, Evergreen Fog is the perfect choice if you're looking to freshen things up and bring a tasteful pop of color into your space.
"Evergreen Fog has a very organic feel. It is bringing nature inside," Amy said. Greenery and warm tones like wheat and cognac would work with this soft color to create an organic design aesthetic that's not just beautiful, but calming as well.
What's also great about Evergreen Fog is it's not limited by the time of year. It's a lovely summertime hue or an inviting color during those cold winter months when everything can feel grey and gloomy. Plus, its calming energy can help you achieve a relaxed atmosphere that you'll love coming home to.
How to incorporate Evergreen Fog into your home's design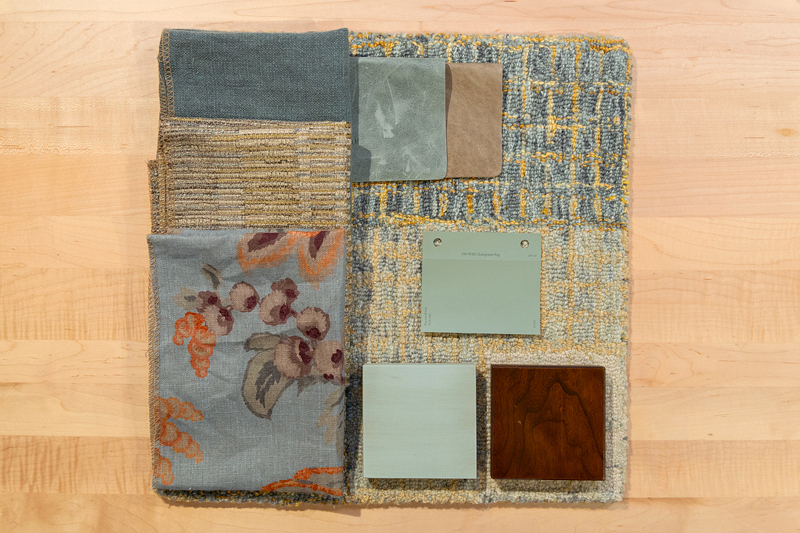 No matter what kind of home you have, Evergreen Fog is a versatile color and has the ability to work effortlessly with all different styles.
"It works with any style from contemporary, farmhouse, or coastal as well as in a more traditional setting," Amy explained. When it comes to design, she said it "can be used on walls, cabinets, or an accent piece in the living area or bedroom. On furniture, it could be two-toned with an off-white or as is."
If you'd rather incorporate Evergreen Fog into your decor on a smaller scale, it would look beautiful on vases, runners, or even in a rug.
For an accent wall, consider the room it might go in. Alisha explained that Evergreen Fog would be great for an area with a lot of light; however, it may not work as well in a smaller, darker room.
"You tend to want to go with lighter colors in a smaller space," she said. "It's okay to go a little bit darker or more towards color in a big room where the light is shining on it and you won't notice it quite as much green."
Evergreen Fog and the color spectrum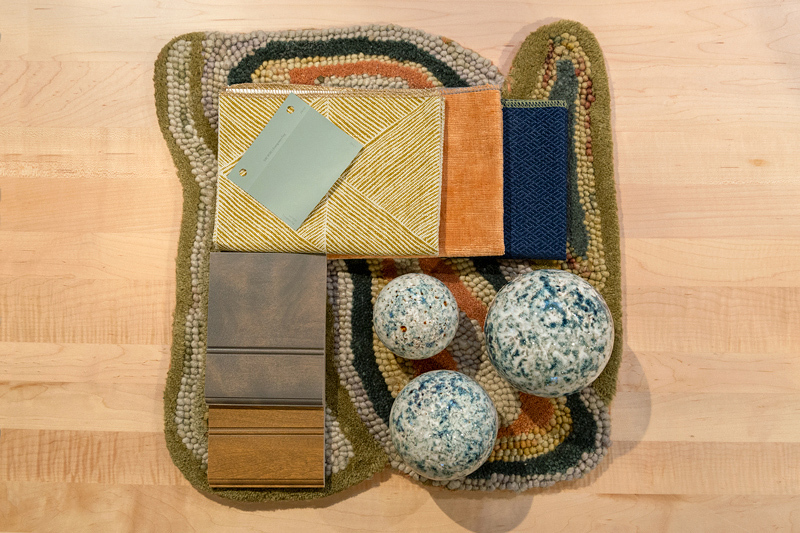 Since Evergreen Fog is such a versatile hue, it's going to complement other colors instead of compete with them.
"It pairs well with deep blues or rich burgundies and plums for a dramatic effect or beiges, greys, and white for a calm inviting space," Amy said.
Whether you're sticking to the same side of the color wheel with navys and greens or looking at reds and oranges on the opposite end of the spectrum, Evergreen Fog works with a number of options. Keep in mind that if you do pair it with an opposing color, you should try to stick to a certain tone.
"It can't be a bright yellow; it has to be a mustard or you have to keep the undertone the same," Alisha explained. "That's really important in choosing the different accent colors to go with it. If the undertone isn't the same, then it's not going to look quite right."
Bring Evergreen Fog into your home in 2022
If Evergreen Fog has caught your eye and you want to incorporate it into your decor, reach out to one of our Design Consultants to set up an appointment and get your home ready for 2022!
Author: Marycatherine Karcich