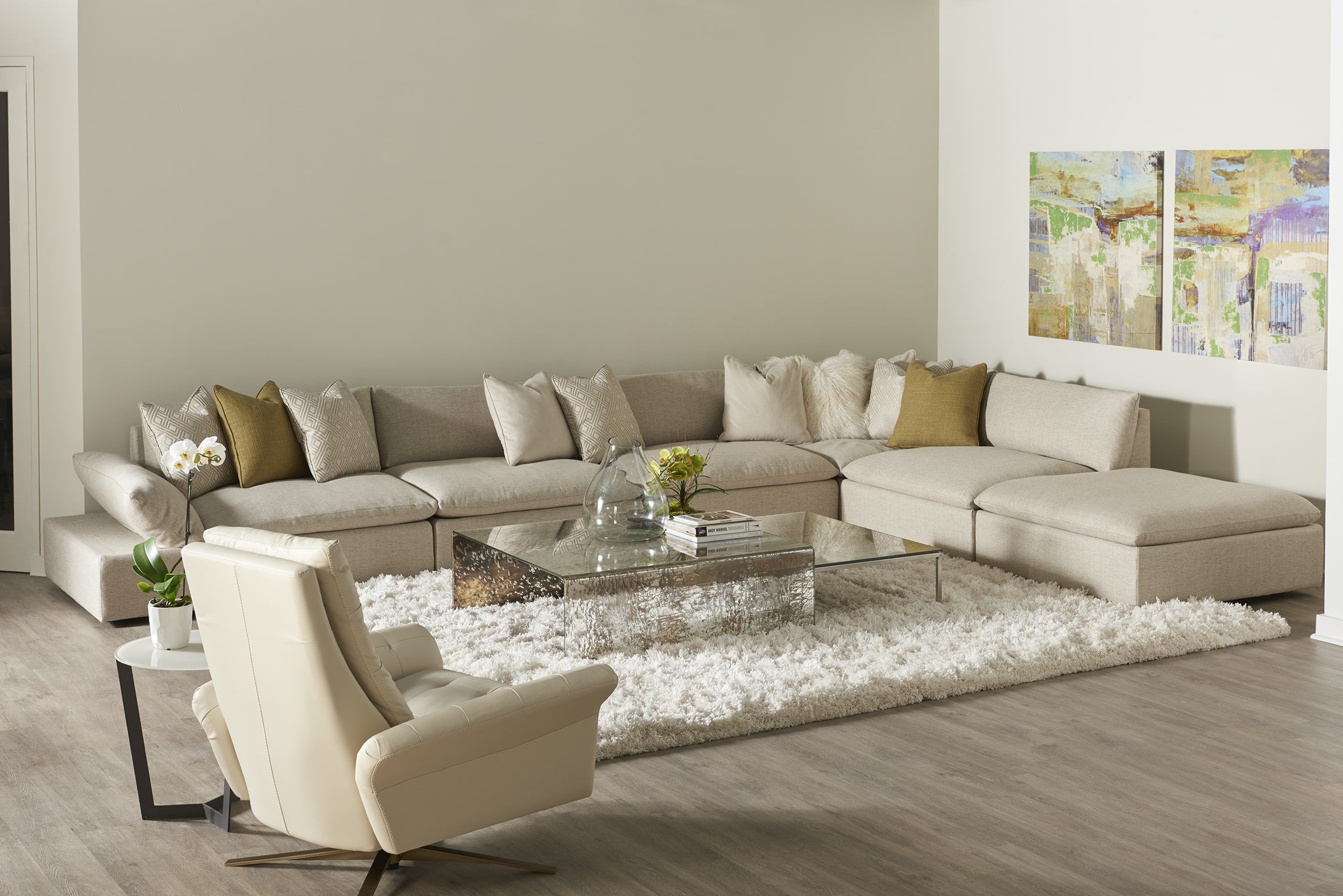 We're excited to introduce the Comfort Air from American Leather, a unique and innovative release that moves with your body, glides effortlessly, and is designed to make you feel like you're floating on a cloud.
What is it
The Comfort Air is neither a recliner, a chair, nor a glider. It's a combination of all those styles and more. The Comfort Air moves with your body and is designed to let you lounge without restriction. Although it's technically not a recliner and the seat and the back are independent of each other, it does recline. It's available in six styles, all named after clouds: Cirrus, Cloud, Cumulus, Nimbus, Pileus, and Stratus.
How much does it cost
The price of the Comfort Air ranges from $2,899 in fabric to $4,399 in leather, and it has a matching ottoman available. Recliners, in general, can cost anywhere between $250 to upwards of $5,000 depending on quality, construction, and material. Classic American Leather recliners, like the Ada Comfort Recliner, generally sit around the $3,000 mark. Stressless recliners range from around $1,600 to $4,800.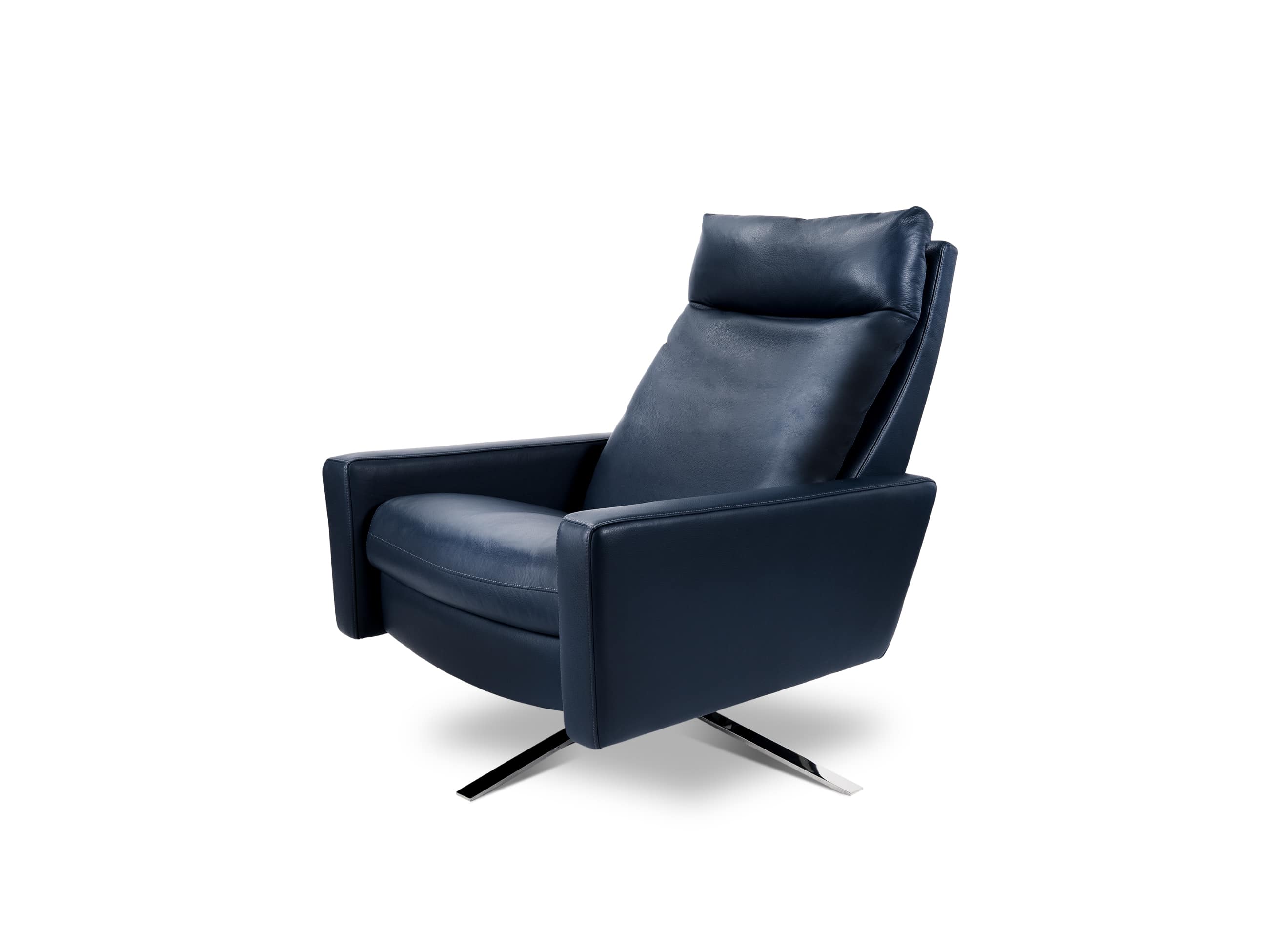 Comfort Air Cumulus
Benefits and features
The Comfort Air is featured in two sizes to fit every body type and height.
It has down encased cushioning, and a premium high-density, high-resiliency molded foam seat cushion.
There are two base options for each chair, the star base, and the disc base. The star base is available in Antique Brass, Burnished Bronze, or Polished Nickel. The disc base is available in natural walnut. Both bases swivel.
You're able to choose from multiple colors and styles for your cover in leather, fabric, or Ultrasuede.
There's an optional ottoman, available in 3 styles.
The chair moves with your body and has forward, backward, rocking, and swivel motions to allow it to move with minimal effort.
When seated, you're not forced into a set position, and there's an articulated headrest that allows you to watch TV or read easily.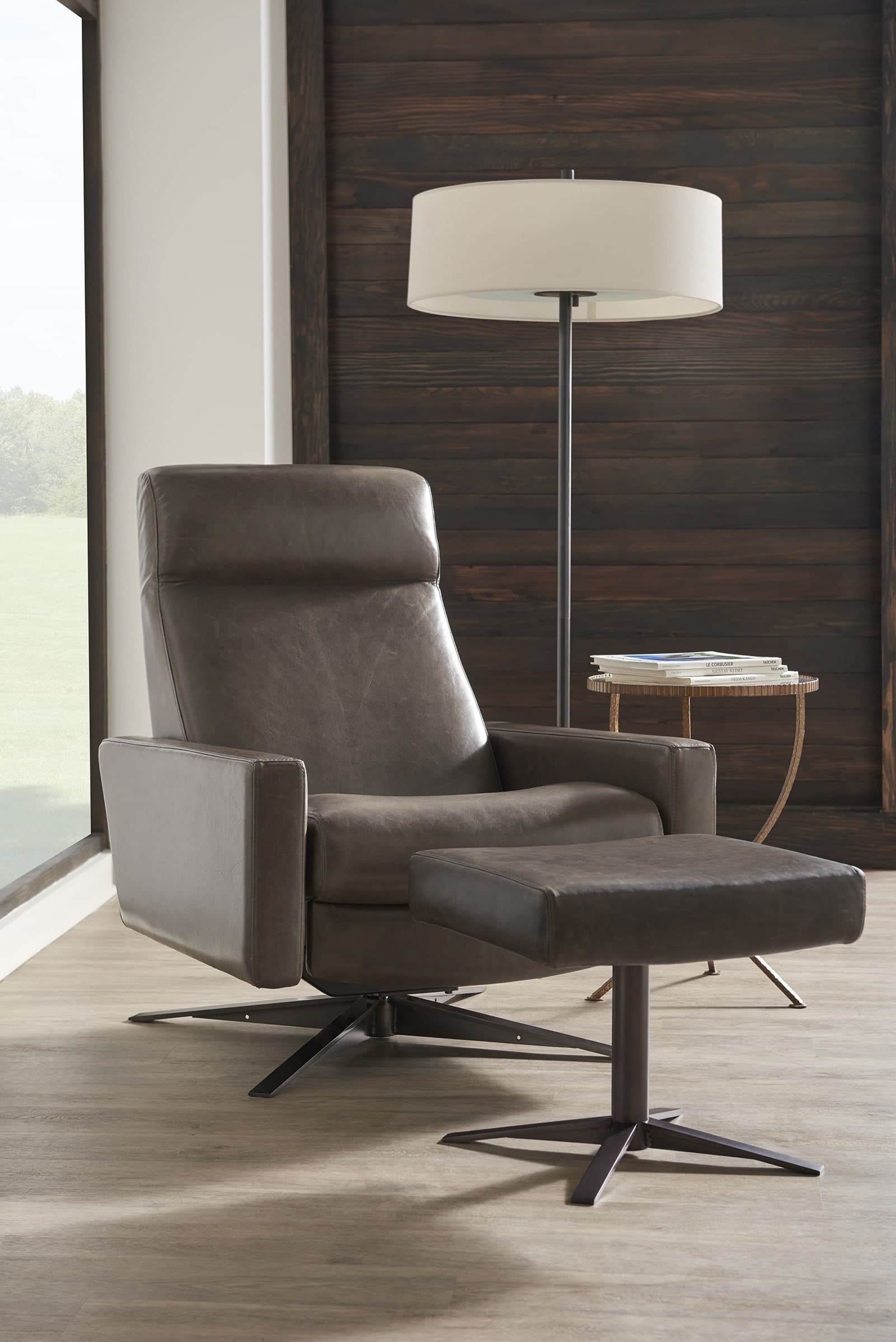 Comfort Air Cloud with Ottoman
Who is it not for
The Comfort Air chairs take a little getting used to. During an informal poll of our design consultants and customers when it first came out, people either love it or hate it. Those that love it appreciate the weightless feel it provides when you settle into just the right spot. Those that hate it seem a touch confused and have a hard time finding that right spot. The Comfort Air sits a bit lower to the ground, which can be difficult for those who prefer a higher seat. Plus, they don't lock in place like some recliners, which you may or may not prefer. However, if you hit the perfect spot you'll know immediately if it's for you. The best recommendation we have is to give it a try!
Come check it out!
If the Comfort Air sounds intriguing, come into any of our 6 showrooms across Massachusetts to try it out and see if it's the right fit for you. If it's not, our skilled designers will work with you to find your perfect recliner. Looking for more inspiration:
Author: Julia Maiman
Julia is a writer, blogger, and believer in the smell of old books. She has been crafting stories since she could put pen to paper. She is also a lover of dogs, traveling, and Led Zeppelin.