There are a lot of choices when it comes to recliners, and it's important to make sure you're investing in a piece that's going to work for you long-term. Yes, you want it to look good in your home. But you also want it to fit your lifestyle, support your body, and be ultra-comfortable.
We spoke with Hawley Appleton to get her expert take on both the American Leather Comfort Air and the Stressless Mayfair Recliner. We're giving you all the details you need to make an informed decision and choose a recliner that suits you perfectly.
American Leather Comfort Air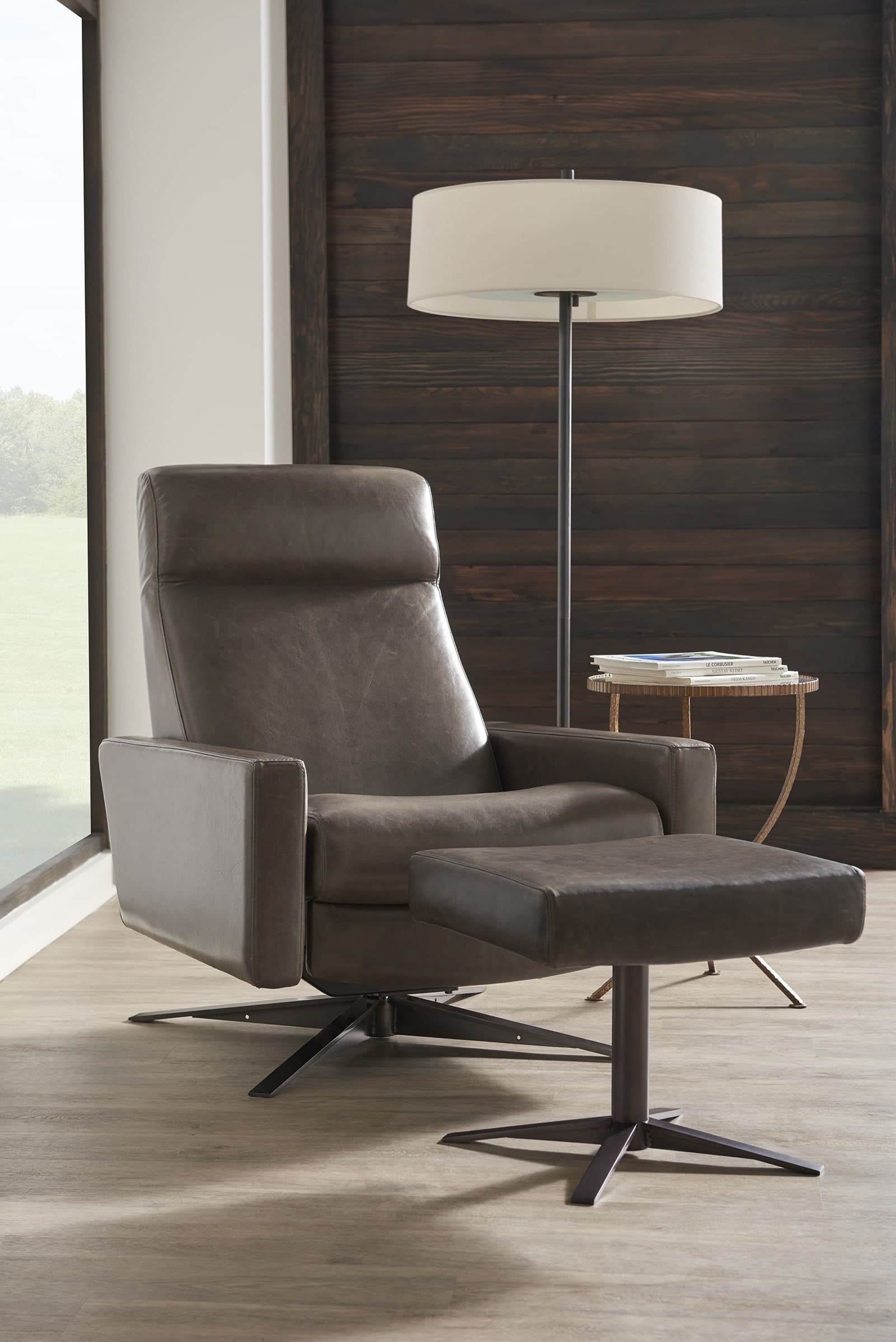 The American Leather Comfort Air is a recent addition to the American Leather collection. It's a unique chair that they describe as neither a recliner, a chair, nor a glider.
Hawley explains, "It's a non-motorized chair with an interesting mechanism that's unique from anything I've seen in the business. The chair rests on a pedestal at a 45-degree angle, giving you a weightless feeling."
Unlike a larger recliner, it's small scale and fits more stylistically into people's homes. Hawley says, "It's really stylish looking and has a Mid-Century Modern feel."
There are 6 styles to choose from and you're also able to choose your base and your cover in either fabric or leather. The chair comes in standard and large and has an optional ottoman.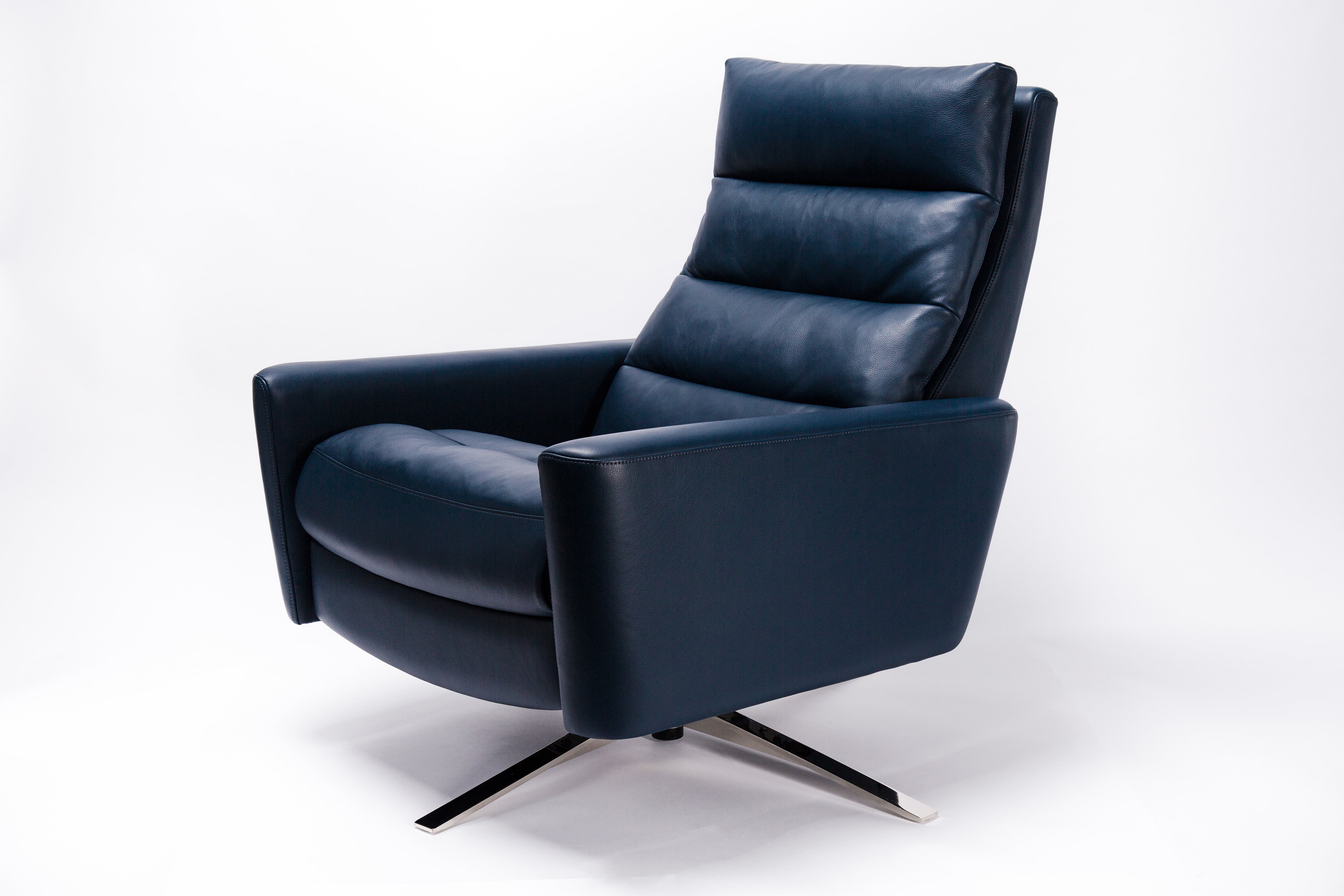 "I suggest buying the ottoman, especially if you're a taller person," she explains, "The chair fits a person 5'6 or shorter really well but may not be as functional for a taller person""especially without the ottoman. The ottoman also helps when reclining."
Speaking of stabilization, one of the potential downsides of the Comfort Air is also what makes it unique. Hawley describes, "Getting into an optimal position in the chair is a little curious, and it can be scary for some people because it is such a unique mechanism."
As far as cost, the Comfort Air is in a higher price range. It starts, without an ottoman, in fabric at $2,599. With the ottoman, it starts at $3,199 and there are upcharges for select bases, certain finishes, and leather.
Read our complete review of the American Leather Comfort Air here.
Stressless Mayfair Recliner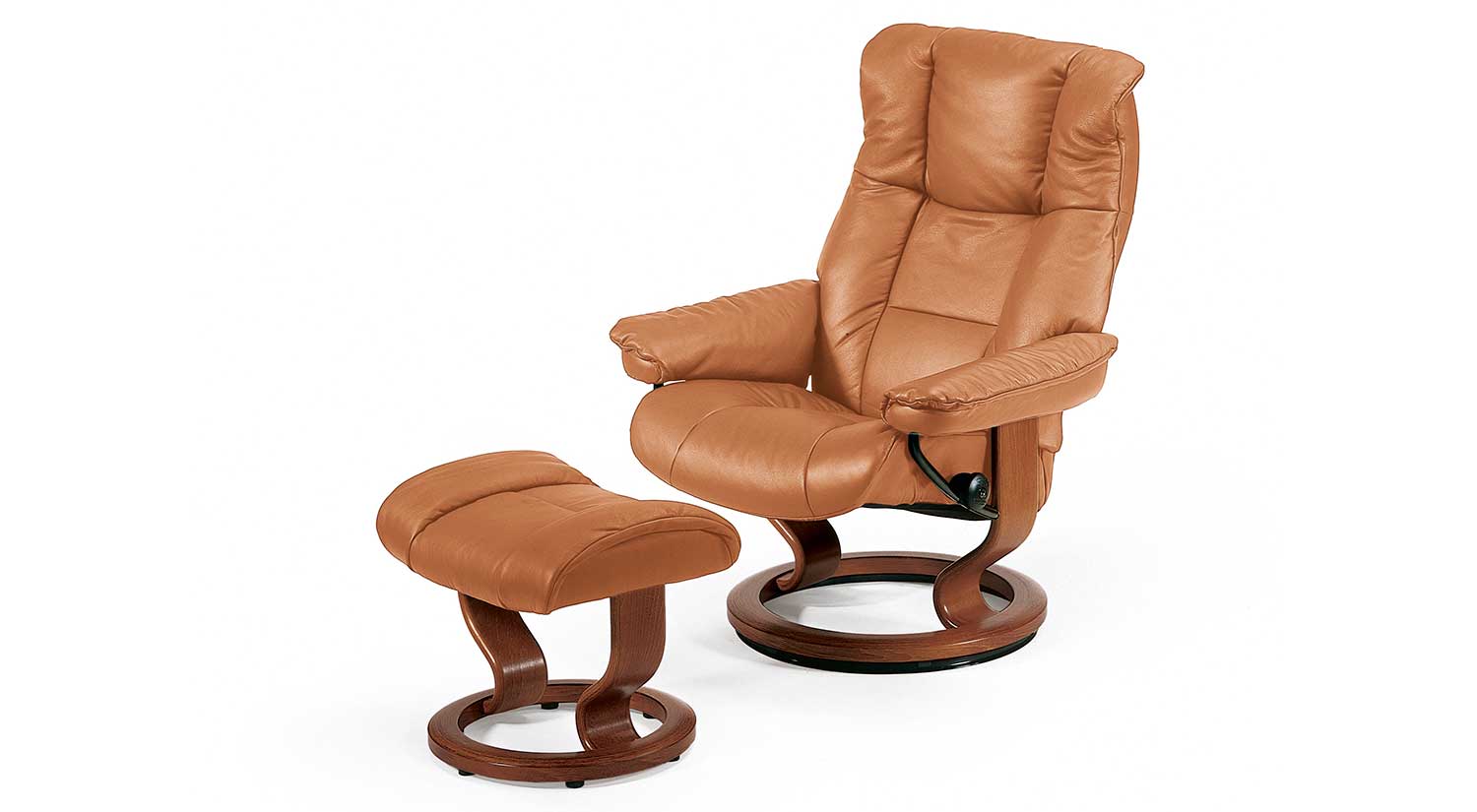 The Stressless Mayfair is the most popular of the Stressless recliners in the U.S., and it's one of their plusher chairs. Hawley says, "It's a decent size for most people and, like all Stressless recliners, it comes in small, medium, and large."
Like the Comfort Air, it comes with an ottoman and you're able to choose the size, base, and cover. When it comes to comfort, there's no rivaling Stressless. Hawley explains, "All of the Stressless options are very comfortable, you just have to find the style that works for you."
The attention to detail and the focus on comfort has made Stressless synonymous with long-lasting supportive comfort, and because of that, they've been endorsed by the American Chiropractic Association.
When it comes to style, Hawley explains, "Stressless is a European company that has a unique Scandinavian look that many people in America have issues with. But once you sit in the chair, you can move past the aesthetic."
The starting cost for a small Mayfair in fabric with an ottoman is $2,195. Stressless does have lower cost options, like the Consul, which is the least plush of the recliners and starts- in the same size, base, and fabric-at $1595. Within the Stressless range, there are many options when it comes to style, cost, and comfort.
Read More: 5 Benefits of Purchasing a Stressless Recliner
Making Your Decision
When it comes to deciding on a recliner, it's a good idea to start by asking yourself what you're looking for in a recliner. Are you going to be sleeping in the recliner Watching TV Is style more important to you than comfort
Hawley says, "For me, it's about what's the most comfortable and the most supportive. The Comfort Air is a little more about the style and the fun, whereas if you purchase a Stressless you're going to enjoy the support for years to come."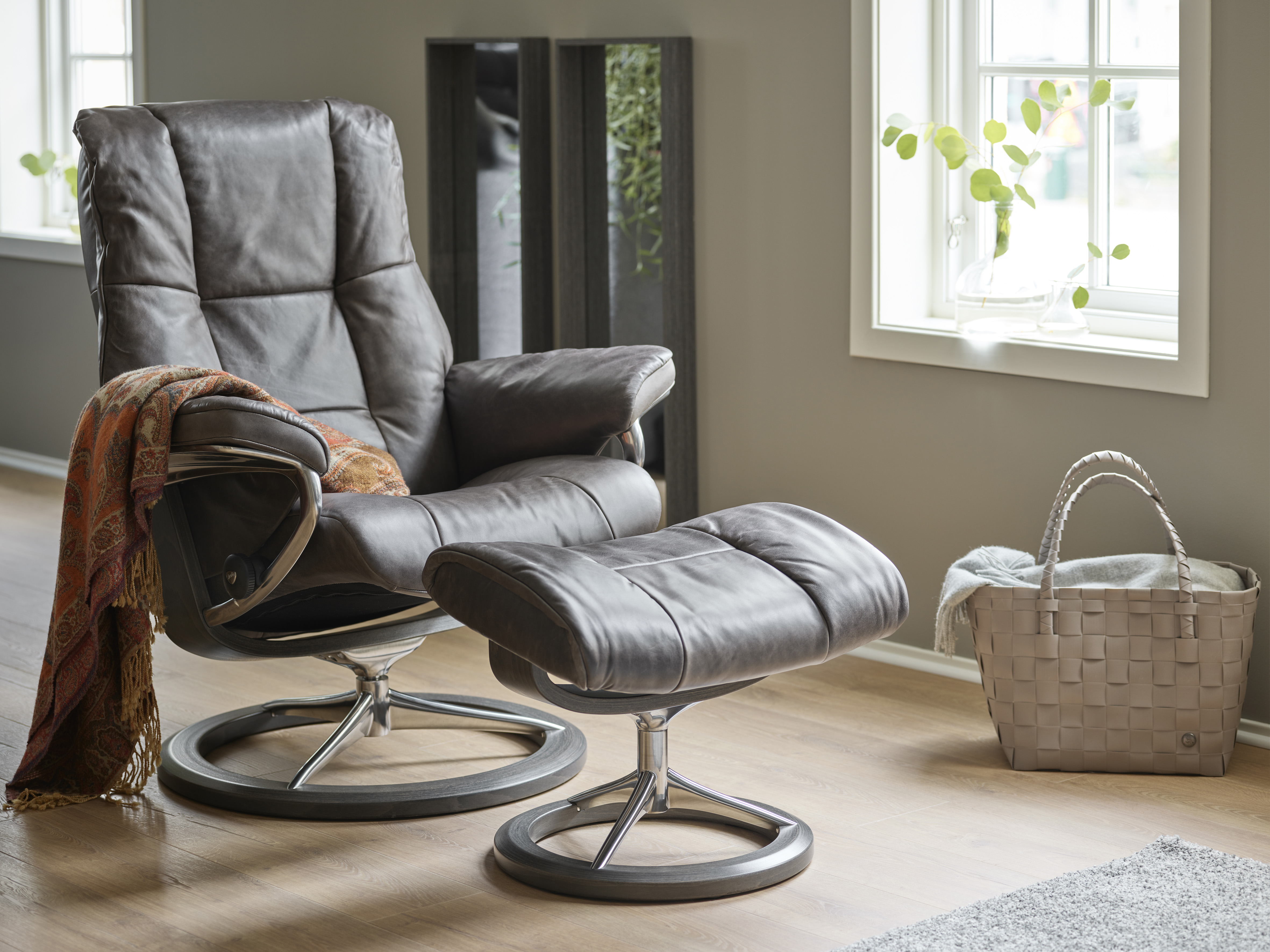 The cost of both recliners is comparable, so it comes down to what you're getting for the money. "I had a client who fit really well in the Comfort Air and loved the weightless feel. She didn't need all the options of a Stressless so that was the best choice for her."
However, Hawley says, "As far as comfort, support and longevity, Stressless is the better choice for a comparable price. It's also a dependable proven product whereas the Comfort Air is relatively new. It's fun and unique, but it may not be heirloom quality ."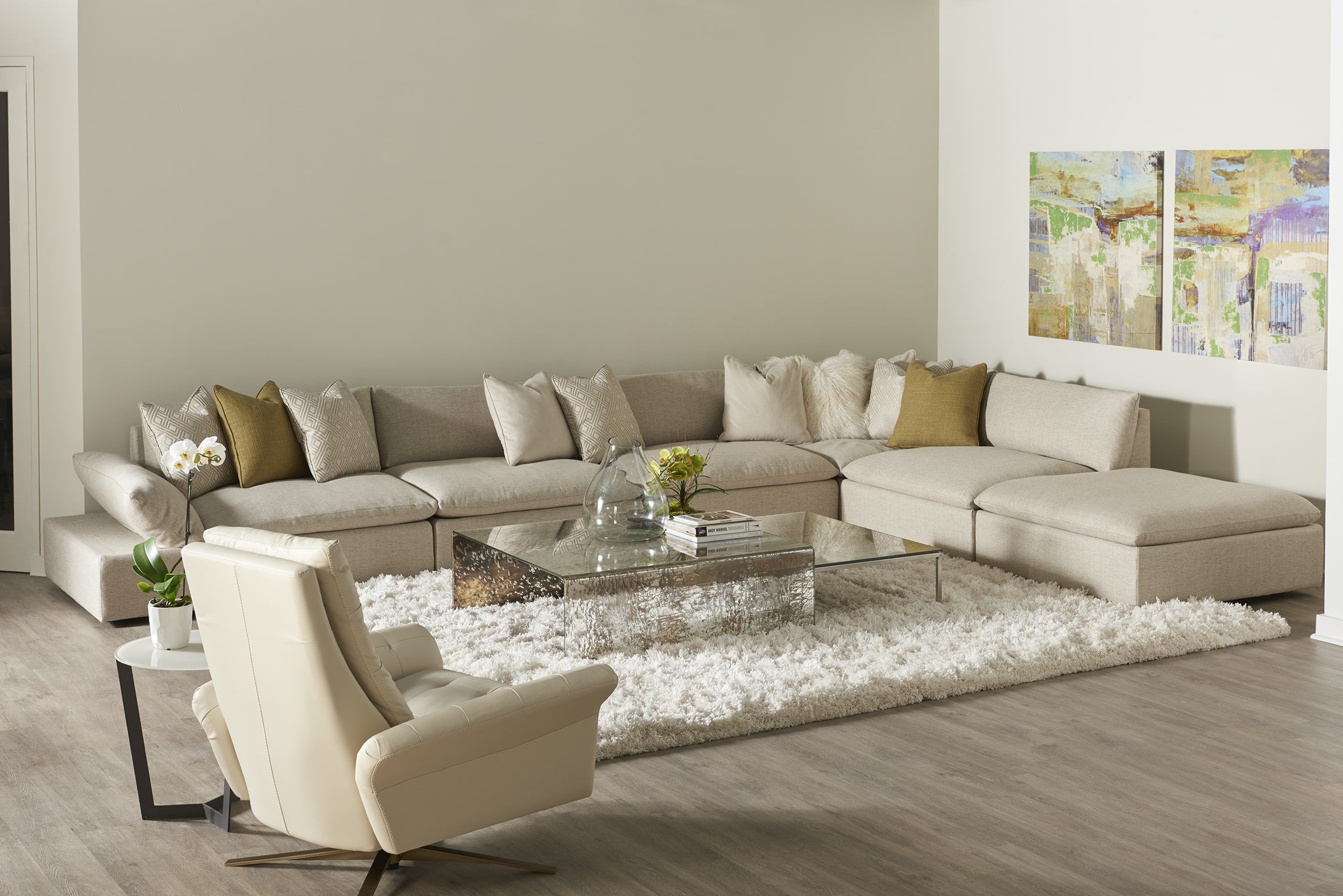 When it comes to the final choice, Hawley describes, "Both the American Leather Comfort Air collection and the Ekornes Stressless Recliners are unique in their styling. They have many different options in cover, base, and comfort. The most important thing to remember is to make sure the recliner you choose will be comfortable and usable for the space."
Come into a showroom
Ultimately, as with most seating options, it's really about trying out the recliner in person. That's the only way you'll get a feel for what appeals to you and works for your body.
Our Design Consultants are equipped with years (sometimes decades!) of knowledge about furniture and can you help you find a recliner that's a perfect fit. Come into any of our 6 locations to get inspired.
Want to learn more about the Stressless Collection Watch our video detailing everything you need to know about Stressless recliners, including price, features, and benefits.


Author: Julia Maiman
Julia is a writer, blogger, and believer in the smell of old books. She has been crafting stories since she could put pen to paper. She is also a lover of dogs, traveling, and Led Zeppelin.