At Circle Furniture, two distinctly different but popular sleeper sofas we offer are the American Leather Comfort Sleeper and the Monika Sleeper. Here we compare the two, highlighting their salient similarities and differences to help you in your decision-making process.
To provide insight and expertise to this process, we spoke to Circle Furniture Boston store showroom manager Linda Maguire.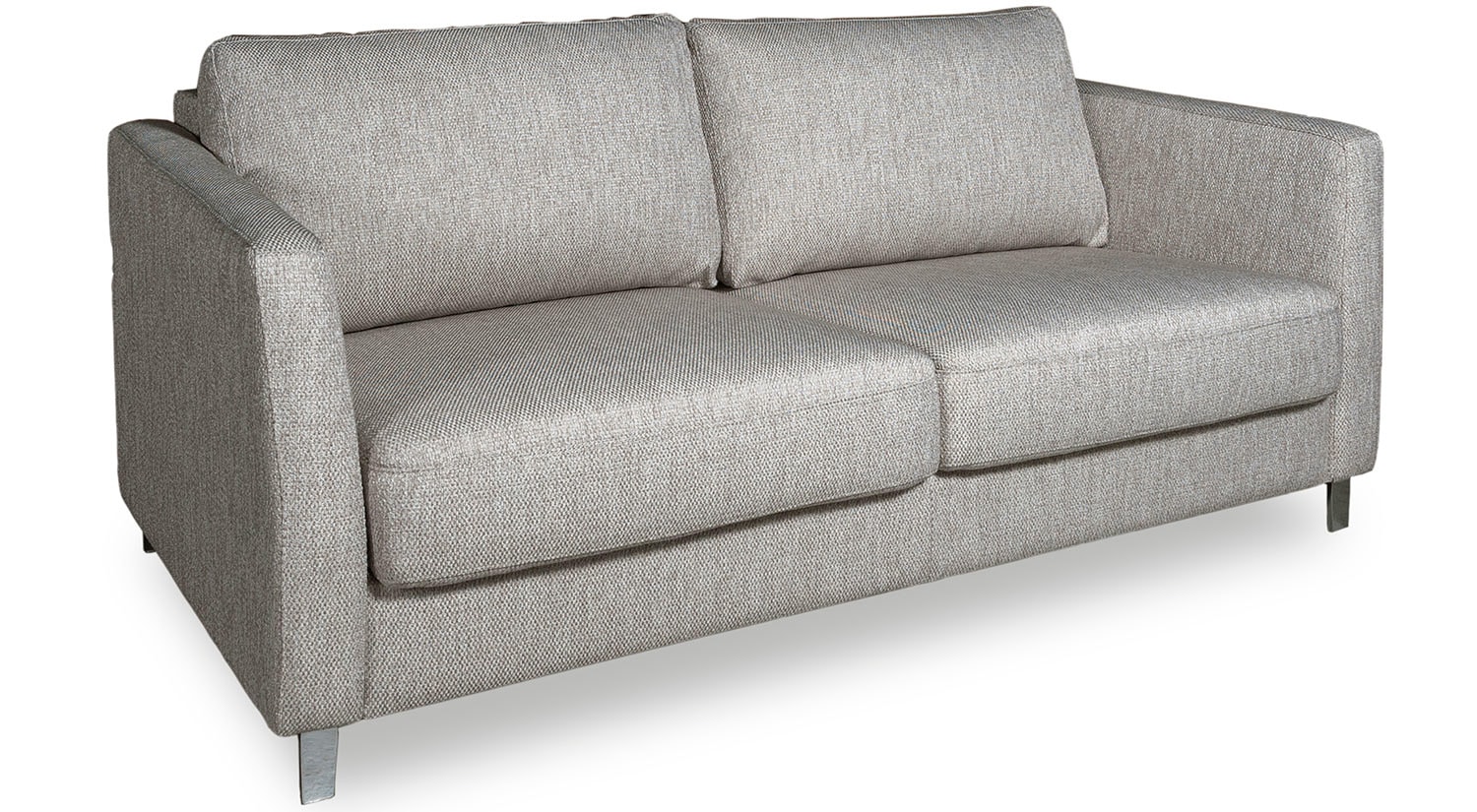 Today's sleeper sofas: Elegant design, quality sleep
Since Bernard Castro popularized his Castro Convertible sleeper sofas in the mid-1900s, this smart two-in-one piece has become a fixture for easy room-use changeability and space saving.
Problem was, however, that neither the couch nor the bed were particularly comfortable early on, and the pull-out mechanisms (despite Castro's ad claims that "even a child could do it") were often difficult to use and clunky. And the pieces themselves, well they tended to announce "sofa bed," and not in a particularly stylish way.
Decades of design have changed all that, and the likes of the Comfort Sleeper and Monika are proof. Not only are both of these pieces stylish""a good choice for any well-considered design scheme""but they believe their transformative abilities. That is, these sofas don't announce, "I'm also a bed!"
The Comfort Sleeper and the Monika: Similarities
Both of our spotlighted sleepers share some key features. In addition to being nicely designed and comfortable to sit on sofas in their own rights, each boasts a sleeping surface that is comfortable (there are some differences in quality, which we'll get to, but the common complaints of other and older sleepers do not apply to either of these beds).
The pull-out/put-away mechanisms for the Comfort Sleeper and the Monika are also relatively easy to perform (dare we say, they actually are probably easy enough for a child to do it).
And for either, you'll need to remove and stow the back cushions elsewhere when converting the piece to a bed (with the Comfort Sleeper, you'll also need to remove the seat cushions, but not with the Monika.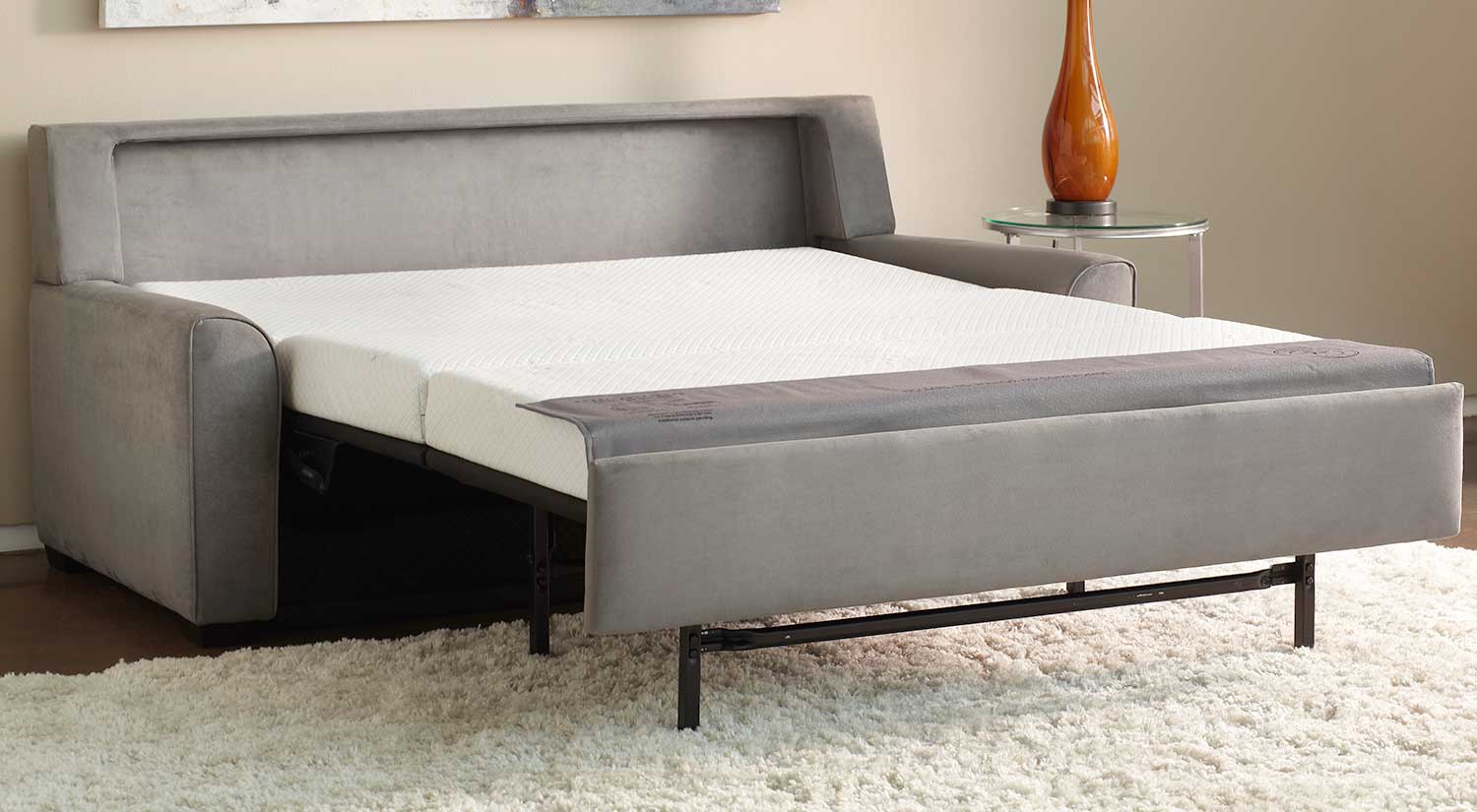 Both sleepers come in a number of size options, and whatever size you choose from either manufacturer, the sleeper length is the same: 80 inches. The American Leather Comfort Sleeper comes in seven sizes: cot, double cot, twin, full, queen, queen plus, and king.
You can get the Monika in a cot size, full, queen, or king; for all sizes larger than a cot, there are two sleeping surfaces that pull out, side by side, abutting each other.
You'll find this same set-up with the Comfort Sleeper double cot size. This construction gives you the option to pull out only one-half of the sleeping surface, leaving the other unconverted surface to sit on, or you can pull out both.
How to decide
Either of these options is a quality choice that you'll enjoy the comfort of sitting on or that you or your guests can use to get a comfortable night's sleep. There are no half measures taken here to provide the fantastic convenience of these handy pieces.
There are, however, several notable differences between these two sofa beds that can help steer you toward the one that's best for you. The first place Linda suggests starting is with price. She notes that your decision-making process will likely start by choosing how much of an investment you want to make in your sleeper sofa.
The Monika is a cheaper option than the Comfort Sleeper and may better suit your budget. You still have a quality sleeper sofa that gets the job done.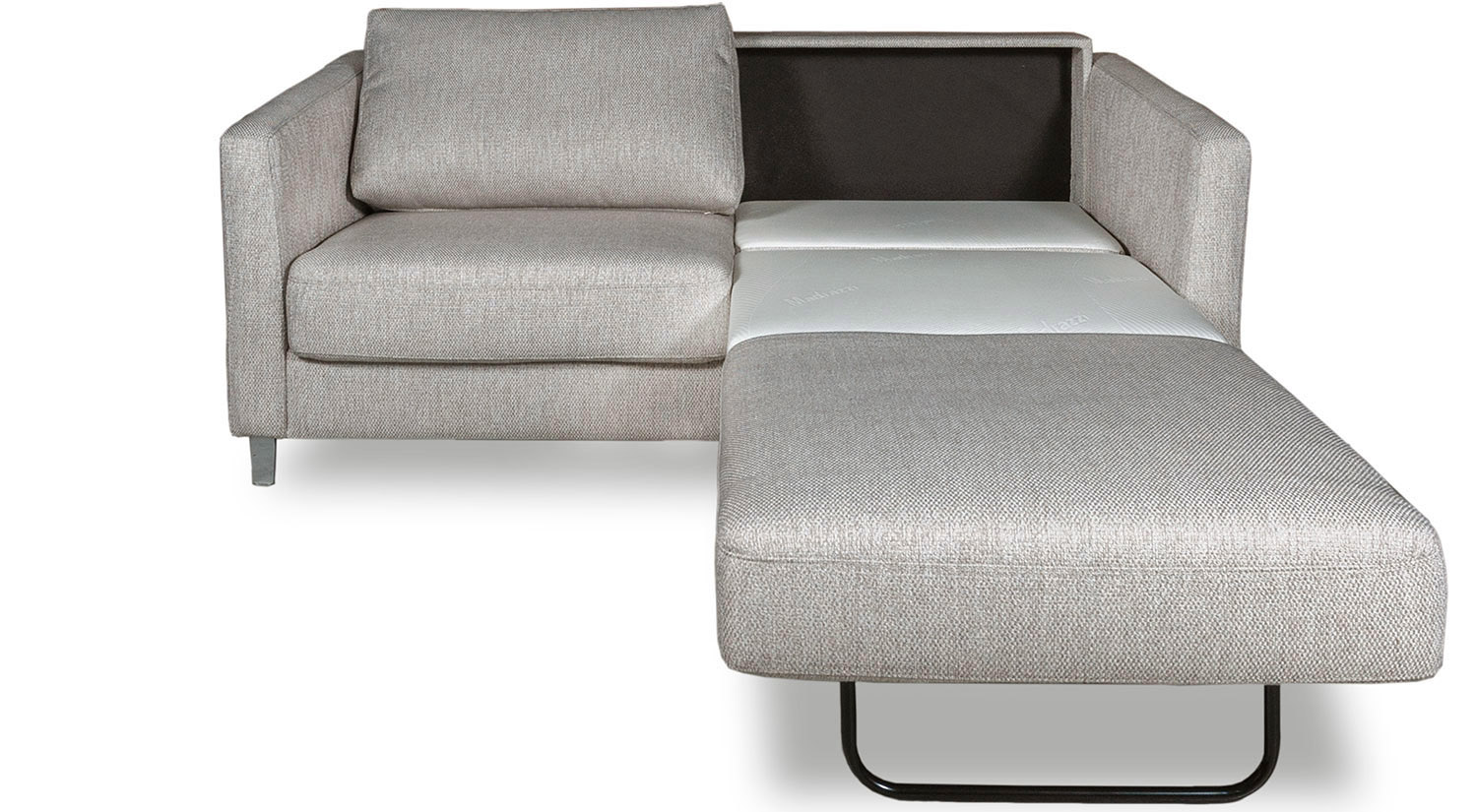 Do you need options Or do you want what you see
Beyond price, a major difference between these two pieces""and why the Comfort Sleeper has such a large range in the final price""is that there are a lot of options for the American Leather sleeper, while with the Monika, options are limited.
With the Monika, the upholstery is a durable fabric, and you can choose between grey or black. You can also choose between a metal leg or a wooden leg. Linda notes that the metal leg fits better within a contemporary design setting, and the wooden leg is more traditional or transitional.
Having fewer options may work in your favor if you need your sofa quickly or, of course, if the options available fit your needs. If you prefer a ready-made option, the Monika is ready to go.
The story with the Comfort Sleeper is the opposite: You can choose just about every feature of this piece. Fabric or leather Do you want a performance fabric like Ultrasuede, Crypton, or Sunbrella How about the arm shape Leg height Two cushions (in all sofa bed sizes) or three (for the queen plus or king)
With so many options, you can create a look with this piece that will fit with a wide variety of style stories.
There are also differences when it comes to mattresses. The Monika offers a foam mattress: in fact, the seat cushions become part of the sleeping surface.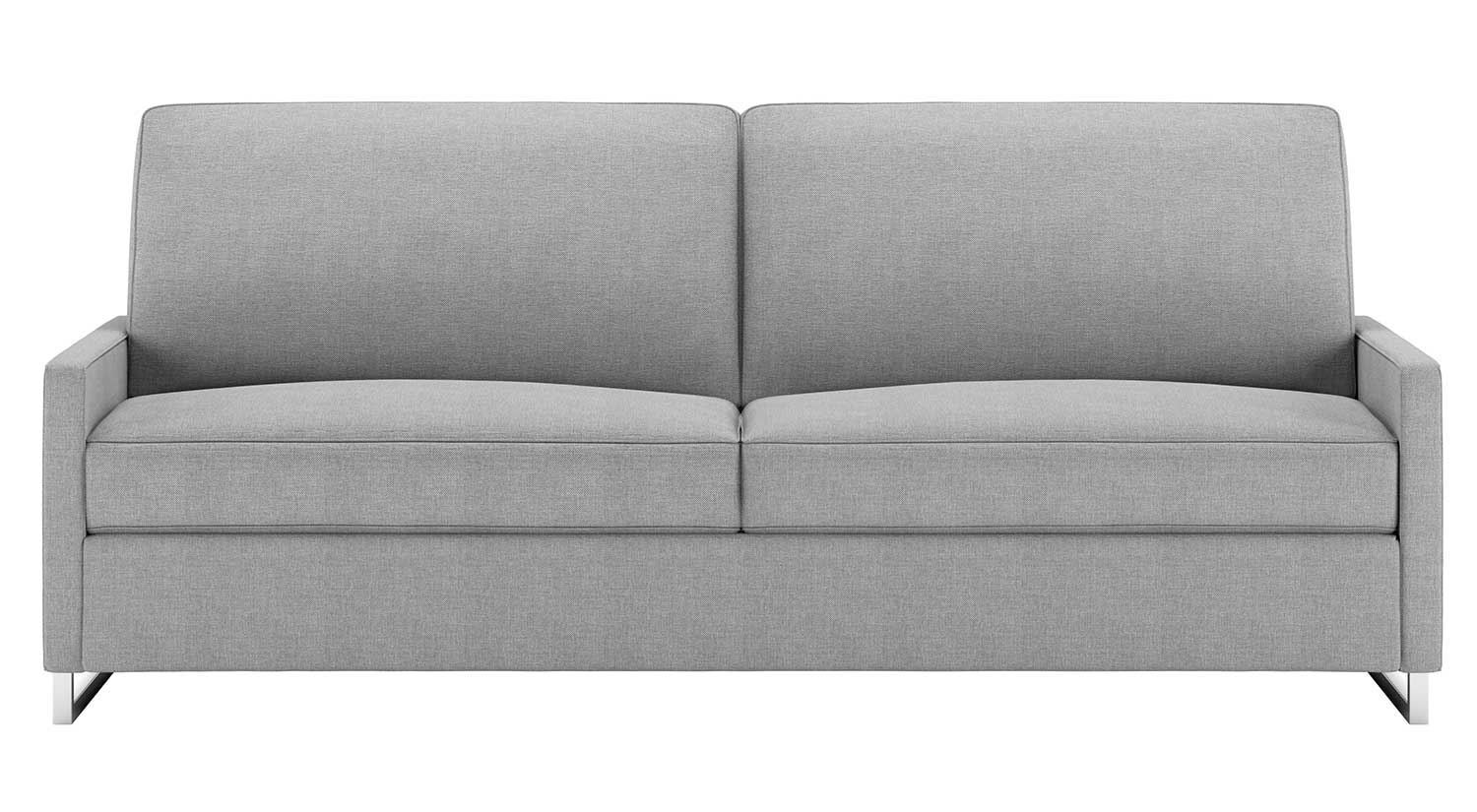 The Comfort Sleeper comes with three mattress options: a high-density foam option called the "Premier," a cushy gel option, or the well-known Tempur-Pedic mattress.
The base of the mattresses differs, with American Leather offering a solid wood platform, and the Monika using a sinuous coil construction. Both options provide a firm base, but they do feel different.
And while pulling out the bed in both of these models is easy, American Leather's mechanism is spring-loaded, which facilitates the process.
Additionally, the American Leather Comfort Sleeper can be part of a larger sectional configuration; among other options, the company offers pieces that have storage, so provide a convenience place to keep your bedding. Circle Furniture also stocks the bedding made specifically to fit the unique American Leather Comfort Sleeper mattress dimensions.
Come in and try before you buy
Being informed is important, but Linda also points out that one of the first thing she tells any customer, before talking price or features, is to try it out. All other considerations aside, you need to love the way the sofa and the bed feel for it to be the right choice. That test passed, then it's time to dive into the details.
We welcome you to inquire about these sleepers at any of our locations. Our experienced design professionals will be happy to help.
Want to learn more Coming up on this blog, we'll have a full review of the American Leather Comfort Sleeper.