The BDI Sequel Lift Desk is a staple in our Home Office collection. It's a sit-stand desk with multiple features and a clean, streamlined look. But is it right for you We're giving you a complete review so you can make a smart investment for your home office.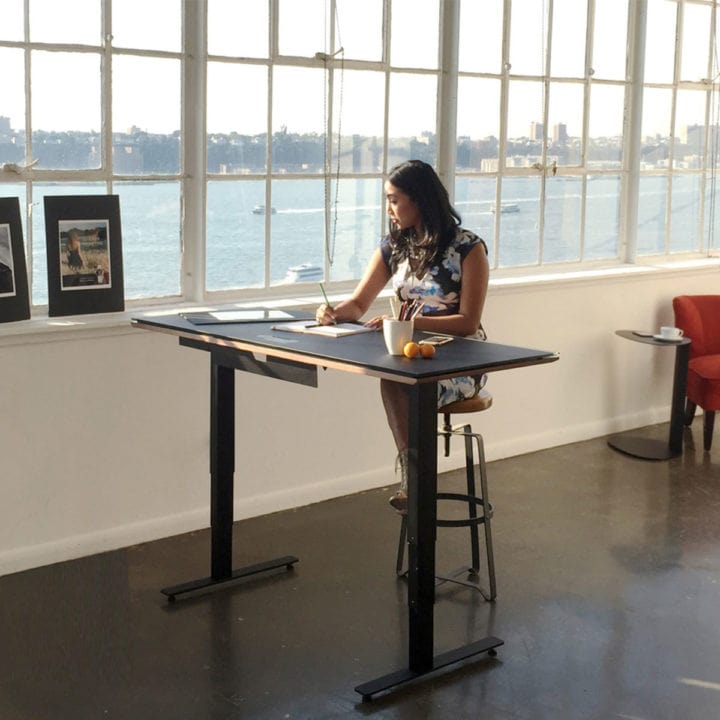 Overview
The BDI Sequel Lift Desk is, in the company's words, "An electronically powered, adjustable standing-or sitting-desk with height memory settings and zero-tolerance for cable visibility." While sitting all day has been proven to be detrimental to your health, standing all day can also cause issues. The Sequel Lift Desk gives you the flexibility to do both and to easily transition from sitting to standing with the push of a button.
The classic Sequel Lift Desk is $1,579 while the large Sequel Lift Desk is $1,779. With a soft-touch top and a sleek, contemporary look, the Sequel may not be the most stylized desk""but it is incredibly functional.
With a thought out system for wire management and the ability to mount the programmable keypad on either side depending on your preference, the Sequel Desk allows you to work seamlessly and peacefully.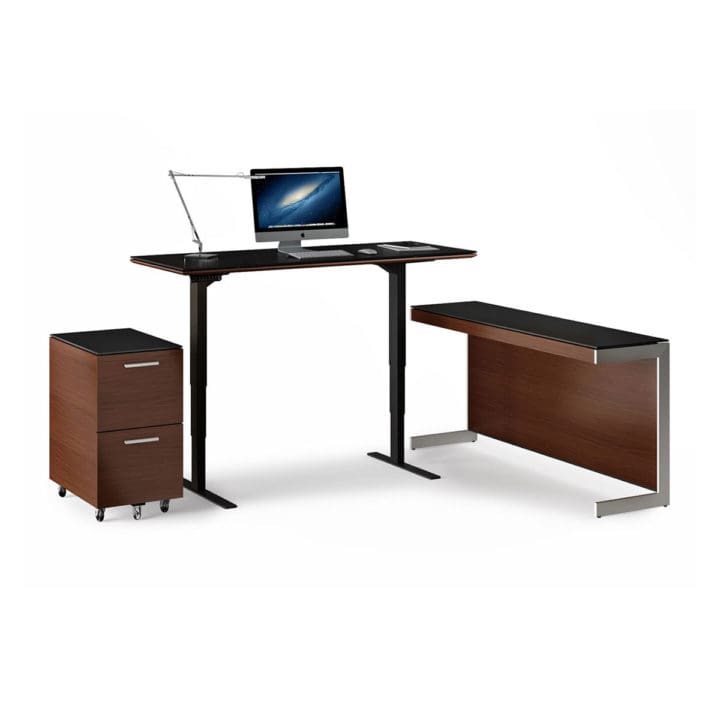 Features and Benefits
The Sequel Desk has many features; including a programmable keypad with four presets that make it easy to set your sitting and standing height. The height of the desk ranges from 24.75 inches to 49.75, and there's also a wire management ledge and channels to ensure that your workspace doesn't become cluttered with wires.
As far as the desktop itself, it's made of a satin-etched tempered glass, giving it a smooth to the touch finish. The other components of the desk are made of powder coated steel and a combination of hardwood and veneers, making it sturdy and durable.
The etched glass top is "super cleanable," in the words of Catherine Willey, our store manager in Framingham. It wipes down clean with Windex. She likes the desk for its convenience and simplicity. "The mechanism works really smoothly and BDI is easily accessible so you can usually get the desk in 4 weeks."
"It's a somewhat minimalist style," she explains. "There's a good finish selection and you can combine it with any of the Sequel wall systems or coordinating storage pieces. It's perfect for you if you spend a lot of time at the desk."
Read More: How Much Does it Cost to Furnish a Home Office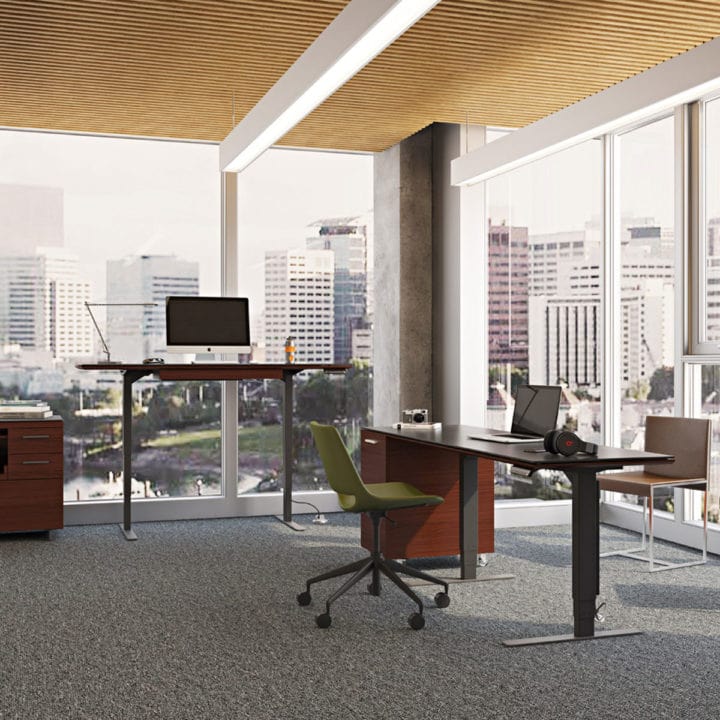 Who is it not for
The Sequel Desk is a relatively simple desk, which is a good thing if it's what you're looking for. It keeps wires out of the way, allows you to easily transition to standing, and has a clean look. But if you prefer the look of wood or you're looking for a more ornate, stylized desk, the Sequel won't be for you.
Catherine points out that it might not be the best option if you have an office chair, like a Stressless, that can't be adjusted. You may prefer to have the flexibility of a chair that can move up and down with a desk that has that capability.
It's also worth noting that though the tabletop is easily cleanable, it shows smudges so it may need to be cleaned often if that bothers you. And it's especially noticeable with a black top. The Centro Lift desk, also by BDI, has a white tabletop and smudges are less noticeable.
Read More: How to Design the Perfect Home Office: A Comprehensive Breakdown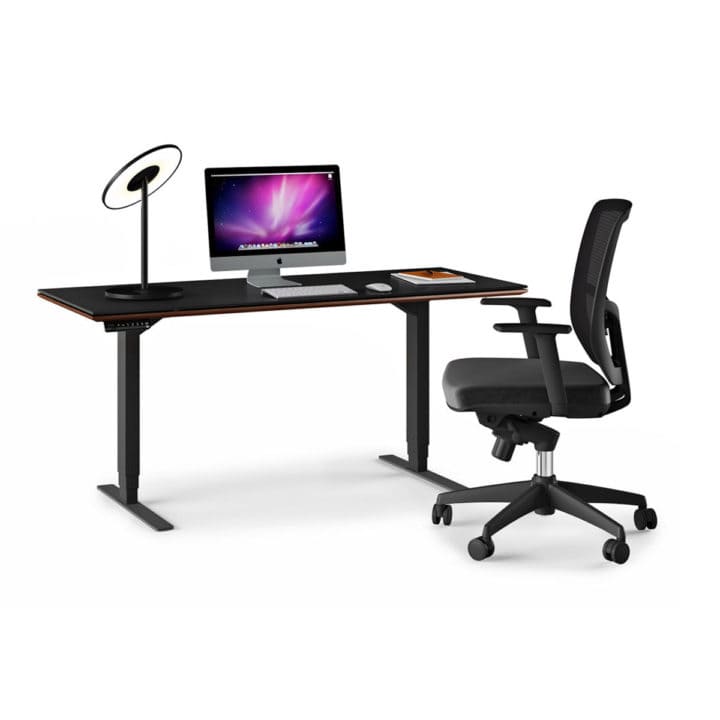 Conclusion
If you're an active person who enjoys the simplicity and functionality of a well-thought-out desk, the BDI Sequel Lift Desk may be perfect for you. However, some may prefer a more traditional wood desk. Either way, we encourage you to come into a showroom and talk to a designer. They can steer you in the right direction and find a desk that's perfect for your unique needs.
Looking for a chair to go with your desk Read our guide to finding the perfect ergonomic office chair.


Author: Julia Maiman
Julia is a writer, blogger, and believer in the smell of old books. She has been crafting stories since she could put pen to paper. She is also a lover of dogs, traveling, and Led Zeppelin.