For many, a formal dining space is a thing of the past. With open-concept kitchens becoming more popular, the bar stool has gone from occasional seating to where you have your coffee every morning.
If you're spending a good portion of your meal times sitting on a bar stool, then it's important to know how to choose the right one. A bar stool that's all at once comfortable, stylish, and functional.
Catherine Willey, our Store Manager in Framingham, walks us through the different options and gives us a guide to choosing the best stools for your home.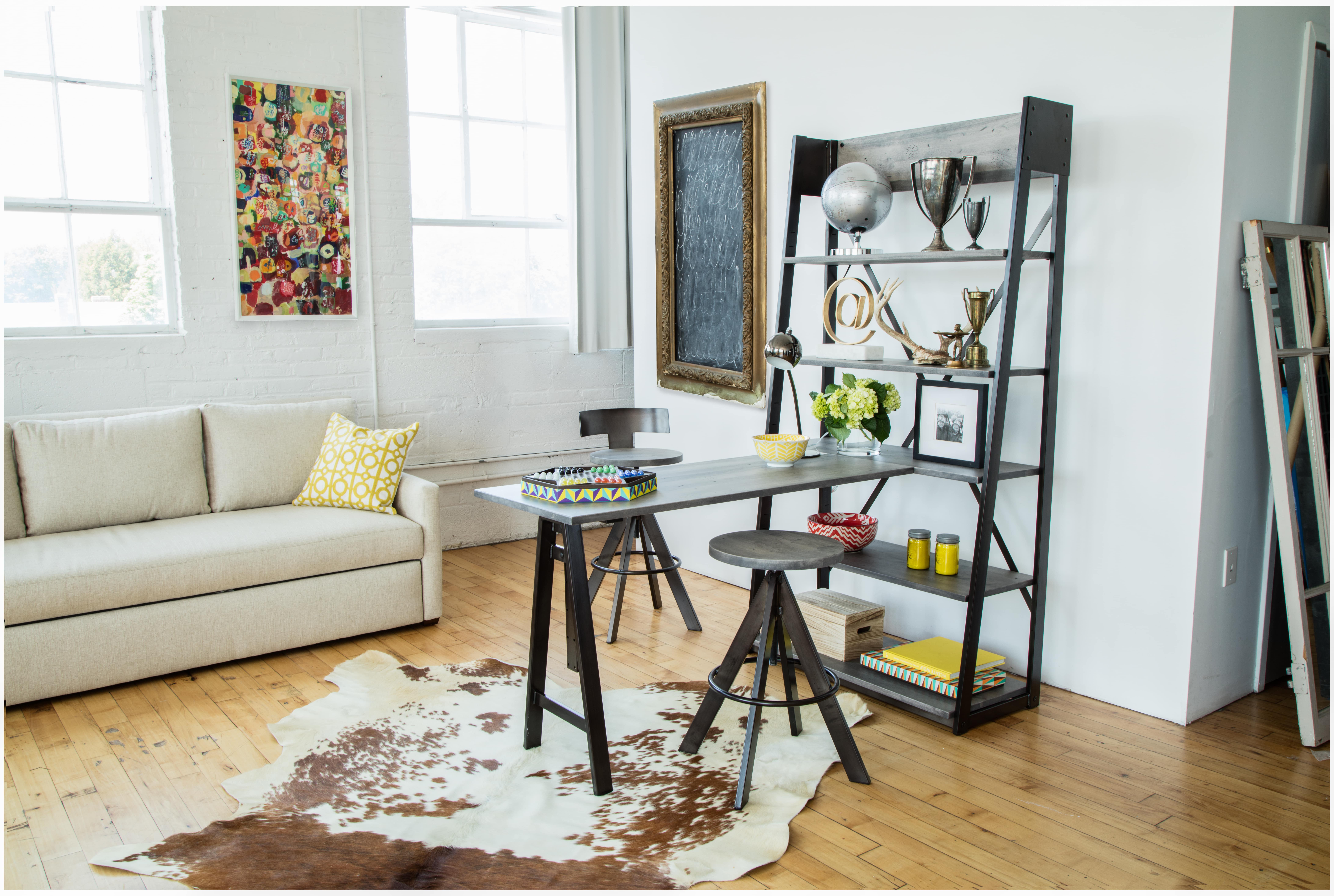 Questions to Consider
How many people do you want to seat and how much room do you have to move around your island
This will determine the best size and shape for your stools. As a general rule, you want roughly a ½ foot between your chairs, although depending on your size and comfort you may want more space. Catherine says, "You can also place a bar stool at one or either end if you have room in your walkway." This is a good option if you want the ability to seat additional guests.
What height should they be
Before purchasing stools, you need to know where you'll be placing them. Catherine says, "Counters are usually 36" and islands can be either 36" or 42" tall." For a 36" island you want your bar stool to be between 24" to 26" tall. For a 42" island, you'll want a stool that's between 30" and 32" tall. If you want versatility, some stools have adjustable height options.
Do you want a foot rail
Many designs have a foot rail where you can rest your foot while sitting""but some don't. Although it's a small detail, it's worth thinking about whether or not this is important to you as it can determine how comfortable you'll be sitting for a long time.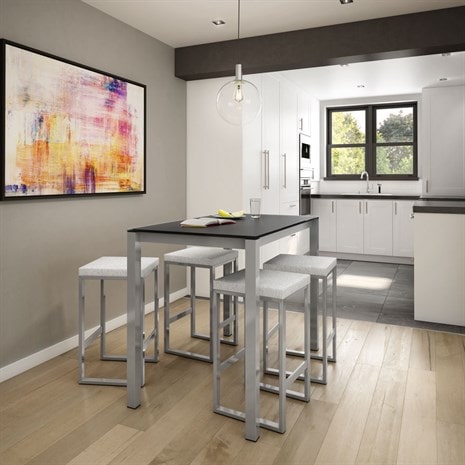 What finishes are you working with
Catherine explains, "We usually have a cabinet finish, countertop finish, floor finish, hardware, and sometimes a view into another area to consider." There are so many ways of bringing in colors, finishes, and textures into your bar stools to coordinate them with the rest of your design. "We work with companies that have a variety of finish and cover options to choose from."
Do you want a stool with a back, a backless stool, or a combination
A bar stool with a back is great if you have kids climbing in and out because they're generally a sturdier and safer option. They're also the best option if you'll be using them daily and prefer the comfort and support of a back.
If you want to visually open up space in a small kitchen or dining area, a backless bar stool is the best choice. Catherine says, "If you have an island that can fit 3 stools across the front and you want to seat 4 people, perhaps you want to find a style with both types so that a backless seat can be placed unobtrusively on the end of the island."
Do you have kids
Catherine suggests a "steel construction because they're heavier and they're not tippy." She adds, "A lot of families avoid swivel stools that the kids can go round and round on. A memory swivel is an alternative option as it brings you back to the center."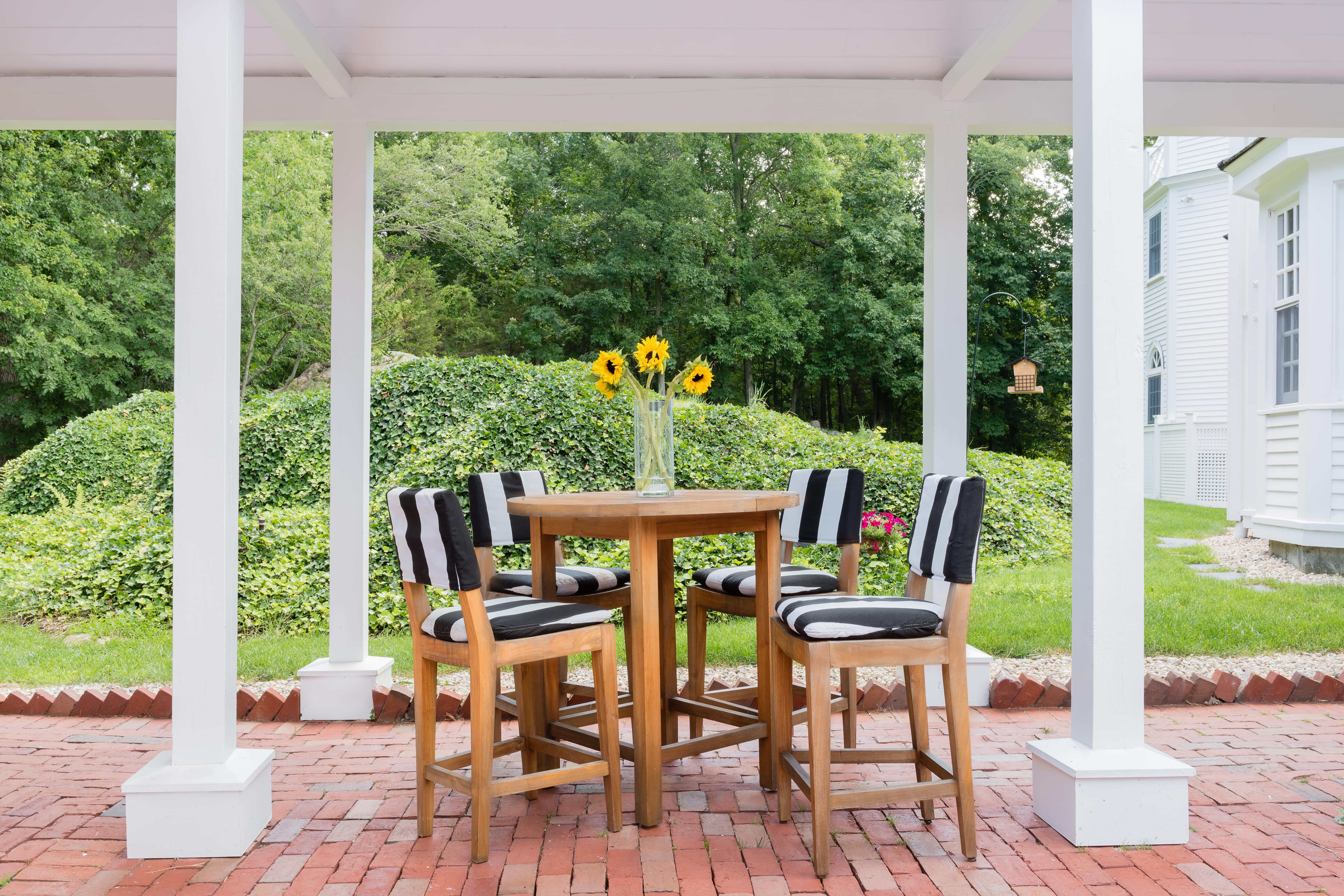 What kind of style do you want
Style is, of course, personal and subjective. Do you want a wooden stool or a metal stool Upholstered, all-wood, or a combination of both
Of an all-wood style, Catherine says, "There are beautiful options, with and without backs, that have a scooped seating area and are comfortable and easily cleanable because of the lack of upholstery. These tend to come in natural wood finishes and some offer stain options to help coordinate with your space."
"If you prefer the comfort and look of an upholstered chair," she says, "There are many upholstered styles and the companies making these offer a nice selection of durable and cleanable fabrics as well as some leather options."
A final style point to consider is whether or not you want arms on your stools. Catherine describes, "Many people start out thinking they want arms on their stools and then when they have to consider moving around the kitchen, they decide these will need too much space to function well."
Read More: How to Define Your Home Style: The Ultimate Interior Design Style Guide
Catherine's Top Picks
To help inspire your decision making, Catherine chose a few of her favorite bar stools in our collection""ranging from industrial designs to a classic Windsor style.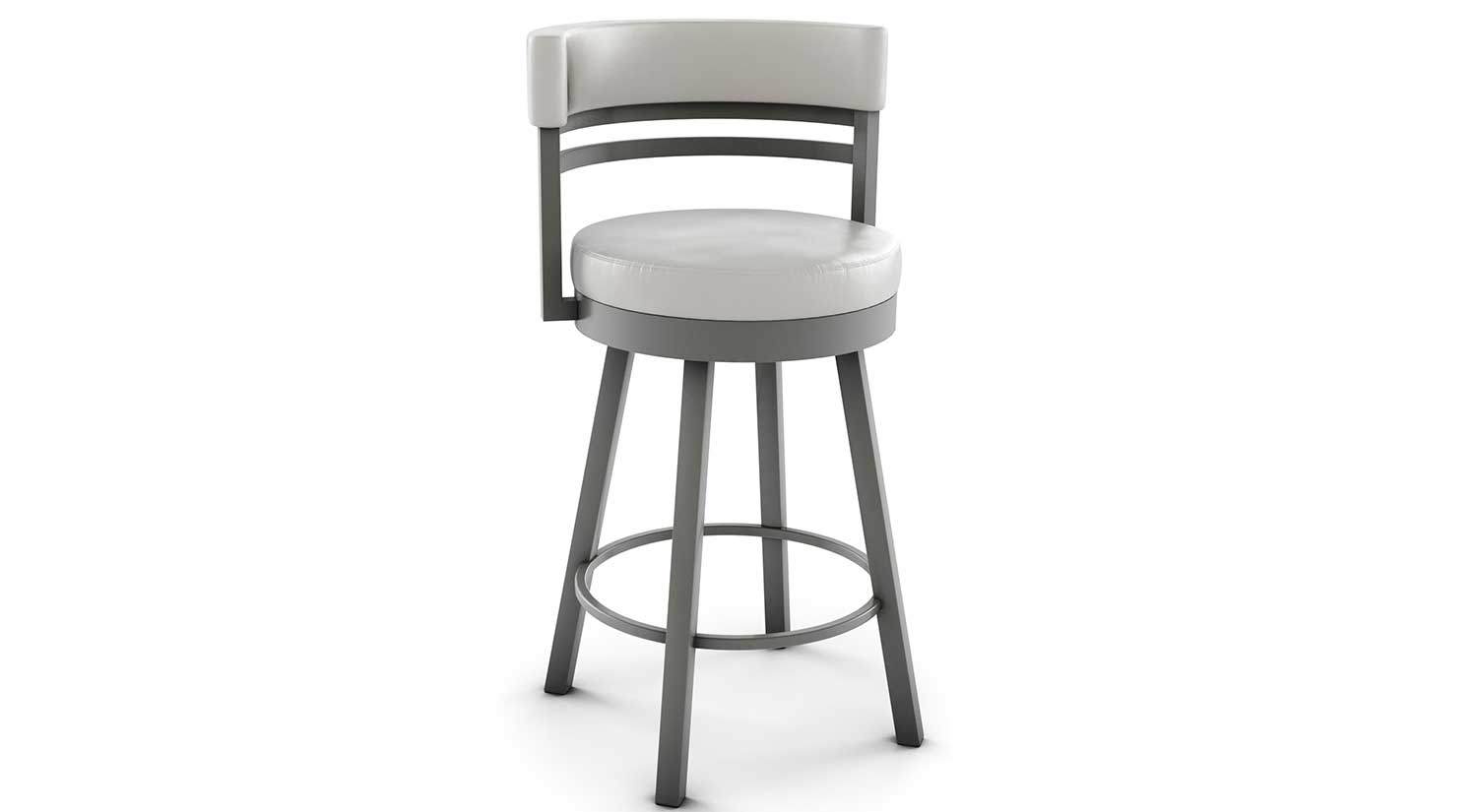 "This is a great back and backless combination. Ronny's back gives you the feeling of arms and allows you to rest your elbows without an arm protruding forward."
Architect Bar Stool
"The Architect is available with an upholstered or wood seat and in a backed or backless version. It's also adjustable in height from 25" to 30 3/8" high. It's a versatile option and it has a more industrial look that can be softened with the right finishes and upholstery."
"It comes in two heights""counter and bar""and it's a non-swivel backless stool that can be finished to work in multiple environments. If you're inspired by the Arts and Crafts movement then Nathan may be for you. You can also incorporate an East Asian look with your finishes and covers."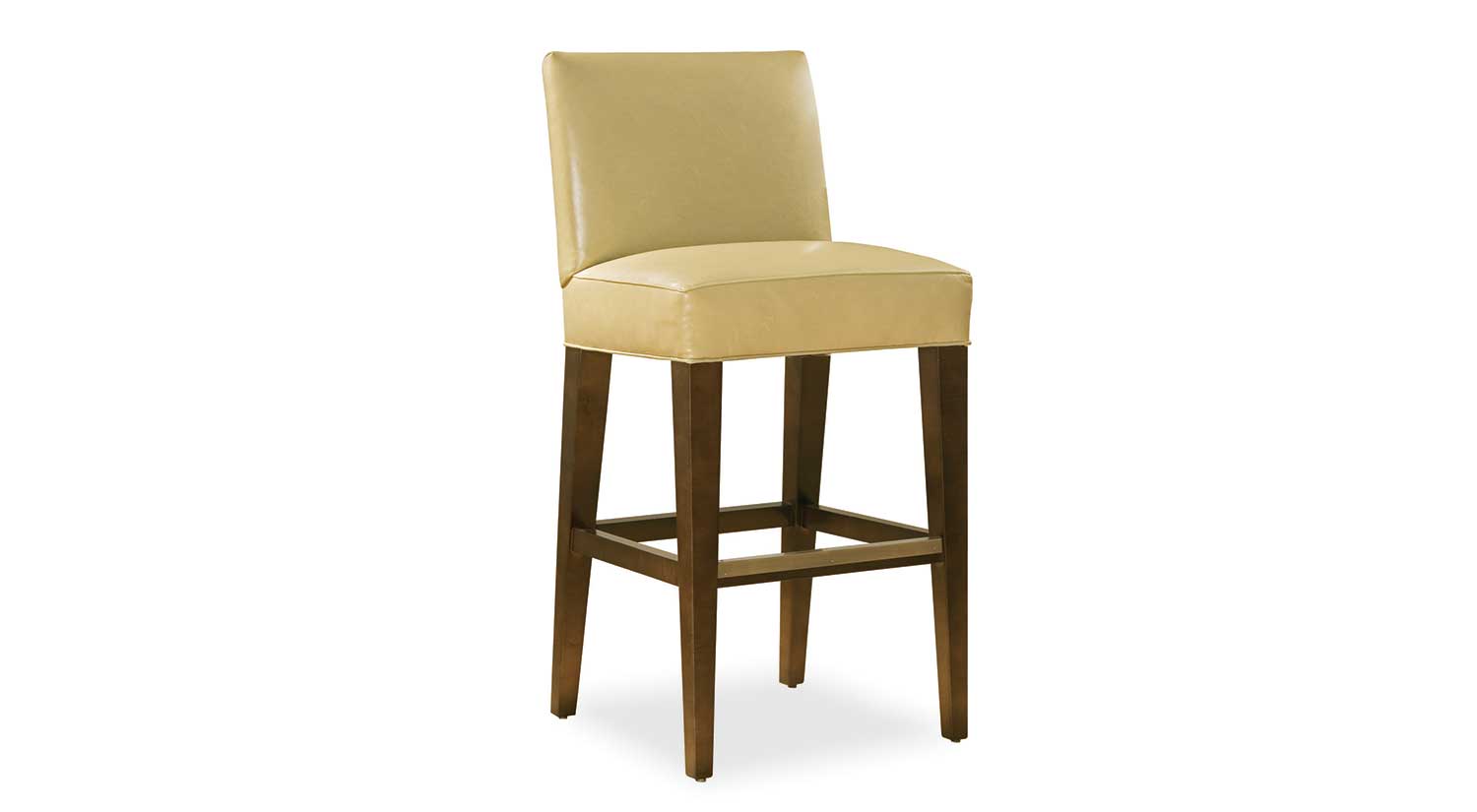 "The Sarah offers an arm, a steel frame, and a selection of covers including a customer's own option so you have endless possibilities with your design. The metal can be brushed steel if you want to coordinate the finish with your appliance or hardware selection."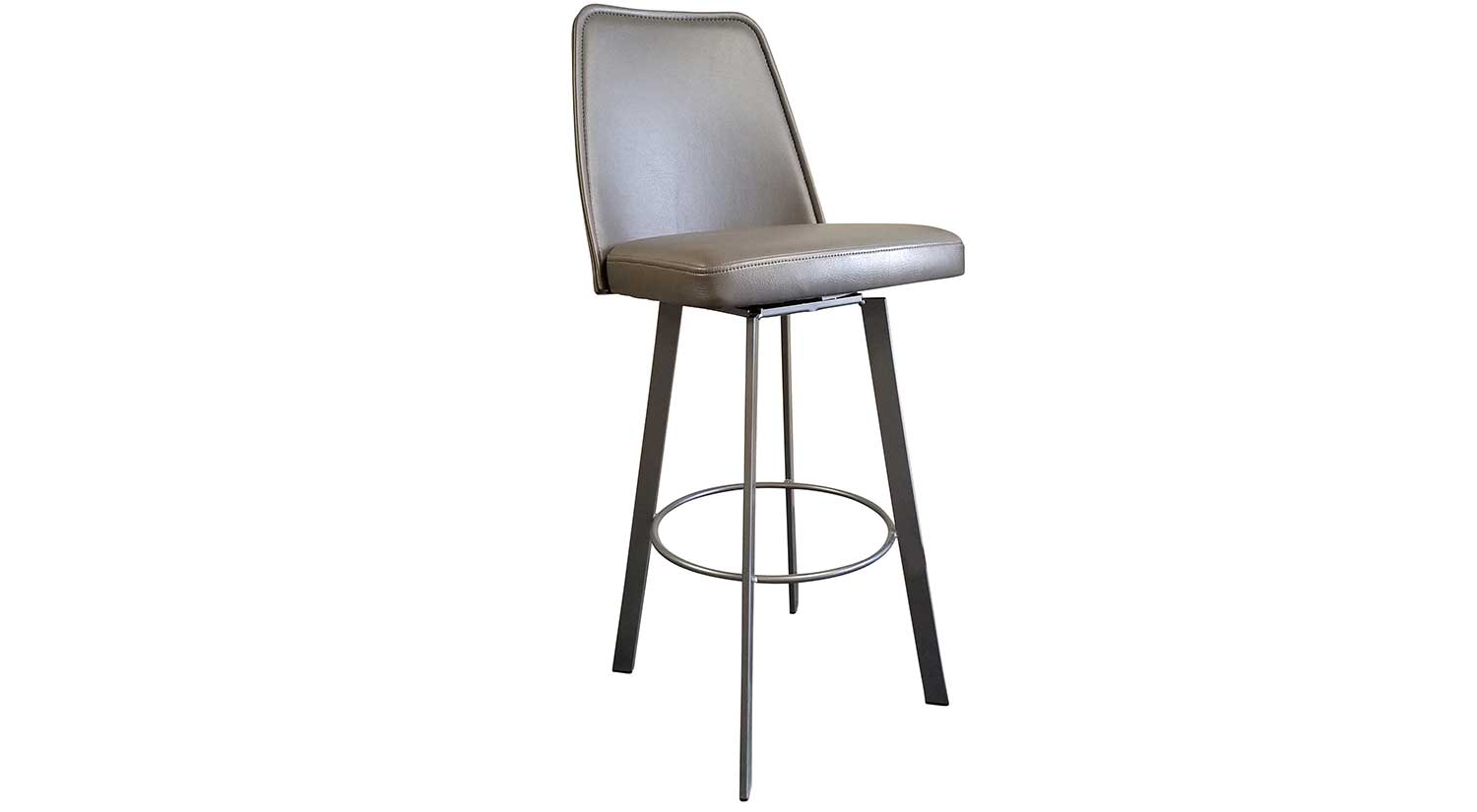 "The Sofia offers a nice curve to the back that cradles you; if you like that type of seating. It also offers brushed steel as well as a dozen other durable powder coat finishes."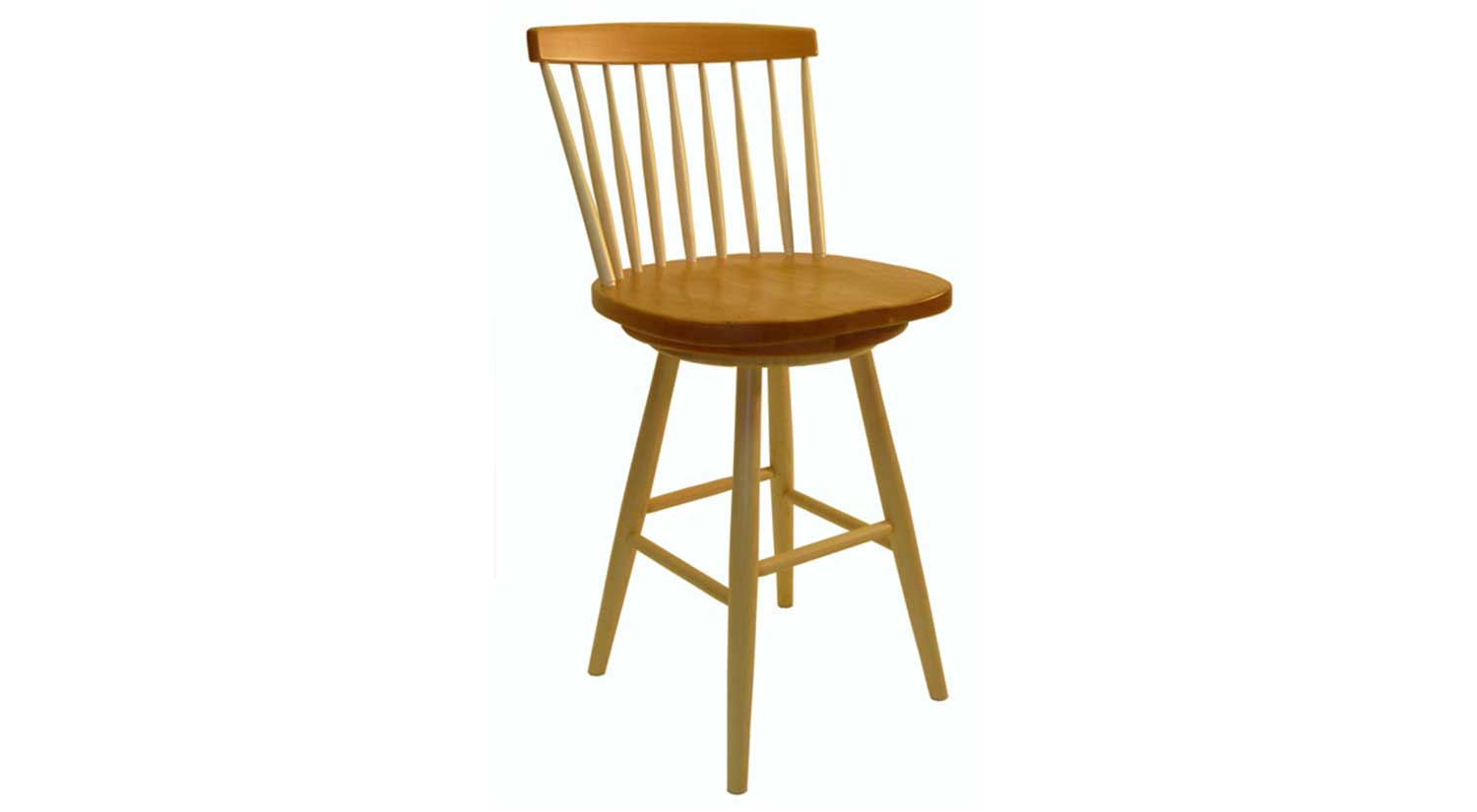 "This is a classic Windsor style and it's available with or without a swivel. It's a timeless and sturdy piece with an attractive construction."
Talk to a designer
Bar and counter stools can be a fun way of bringing together the design in your dining space, whether you're tying together metal finishes or incorporating a fun pop of color on the upholstery. They're also pieces that you'll be using every day, so it's important to find comfortable and functional stools.
As with any design decision, it's important to find a designer you trust to talk you through the process and help you pick the perfect seating for you. Our dedicated team of Design Consultants is happy to help answer your questions and make your design dreams a reality. Meet the team and come into a showroom near you!