We decided to take a retrospective look into 2019 with our Sales Director, Gary. What were our best selling products and why? What trends are we seeing for the year to come?
To start, when asked to describe the year as a whole, Gary says, "The family room is still the part of the home that our customers are most concerned about when they're thinking about decorating. It's the nucleus of the home and the area where the whole family hangs out."
With that in mind, let's break down our most popular products of 2019.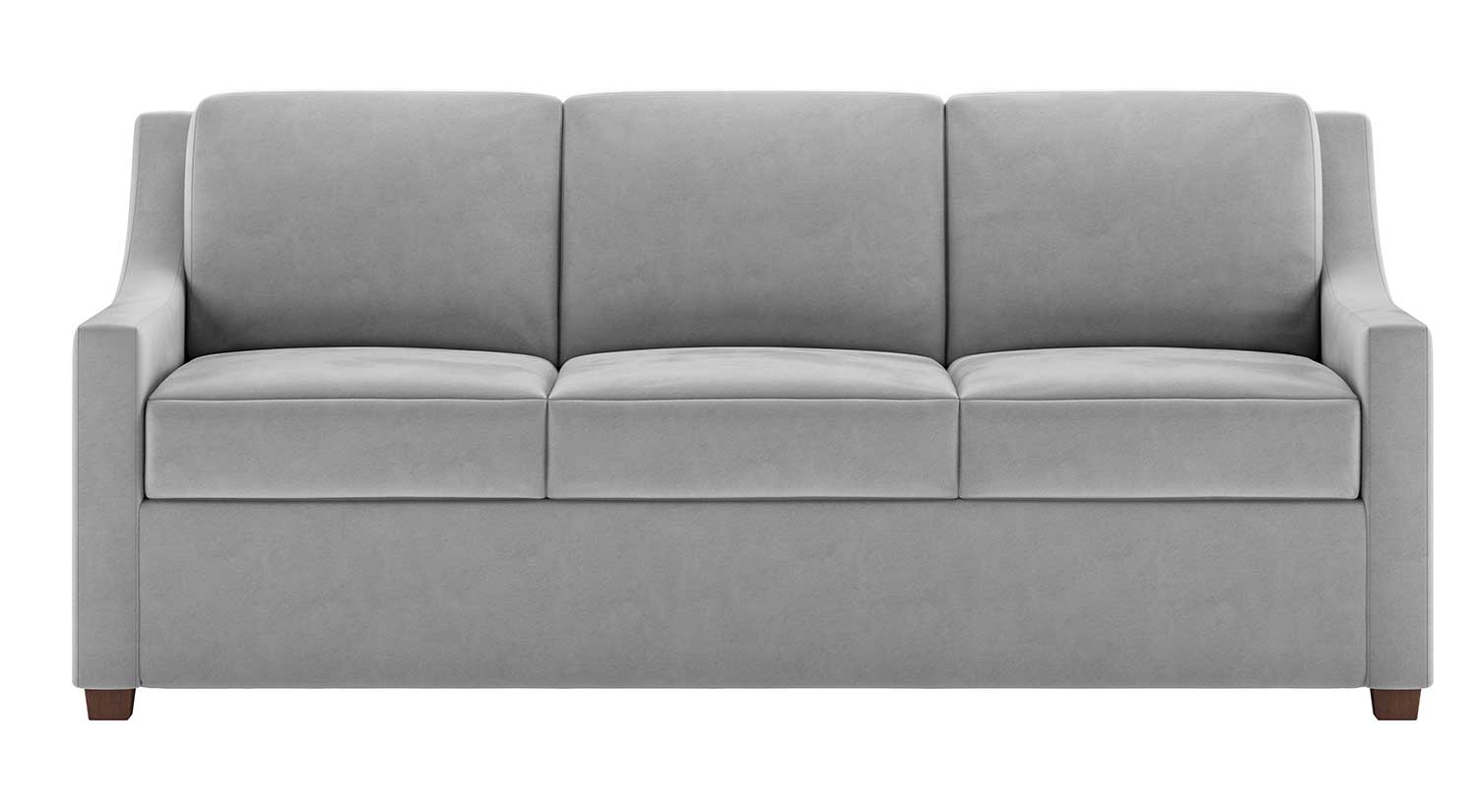 The Comfort Sleeper from American Leather is a fan favorite for many reasons—it's a no-springs, no-sagging, modern take on a sleeper sofa designed to be as comfortable as a bed without compromising on style.
This one, in particular, is a track arm with a sleek, contemporary style. Gary explains, "This product does well because the arm is narrow and it doesn't take up a lot of space. If you have a small space that you want to be able to transform into a guest room it's a great option."
The Mayfair is the most popular style out of the Stressless recliners. As Gary says, "It seems to work for all. I don't think you could find anyone who has an objection to it."
It's a mid-range price point and it has the cushiness that you're looking for in a recliner without being over the top. It's relatively style neutral so it can fit it any space easily.

The Paige chair from Lee is a staple in all of our showrooms. It's an accent chair that's available in a swivel, which is part of the reason it's so popular.
Gary loves it because it's a great addition to a conversation area. He explains, "You can look out the window, talk to a family member, and feel uninhibited because of the swivel."
The scale plays a part in its popularity as well. The arms are narrow and most of the width is in the seat, which makes it a super comfortable chair that doesn't take up a lot of space.
The Topsider was a firm favorite in 2019 and Gary claims that it's mainly because of the scale and the excellent pricing options.
He says, "It's the perfect sofa for someone who doesn't want a deep seat and likes a small-scale. It won't swallow up the room but it's good to note that if you prefer a deep seat that you can recline into it may not be the best option."
This style is available in Simplicity fabric which brings it to a great price point for a sectional.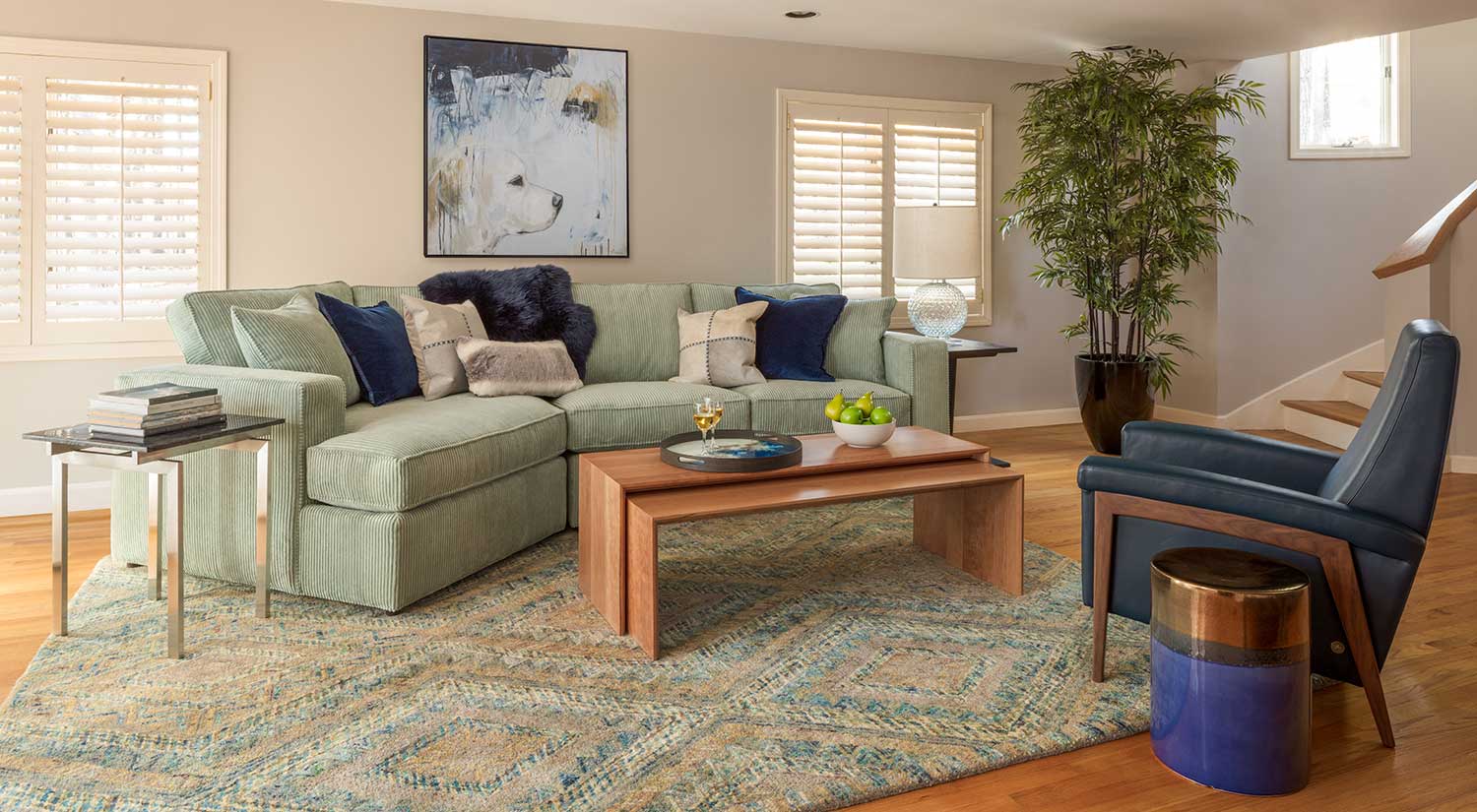 The Milford is a sectional that comes with a cuddle corner as well as several other configurations. The cuddle corner is a wide chaise that allows two people to curl up in the corner.
We show it in a jumbo thick corduroy fabric that Gary describes as "wicked yummy."
And that "wicked yumminess" might be why the Milford was a top seller throughout the year. He describes, "It's a perfect family room or kid's playroom sofa. You can think of it as the sofa version of wearing your favorite sweatshirt and sweatpants."
The Corridor from BDI is a great multipurpose product with the ability to customize to fit your home. You're able to select a finish and choose a smaller or wider version depending on what you're looking for.
"You can use it as a media piece, a buffet piece, or an entryway piece," Gary says, "And because it's designed as a media piece, it pulls forward with a hidden wheel so you can get behind it easily."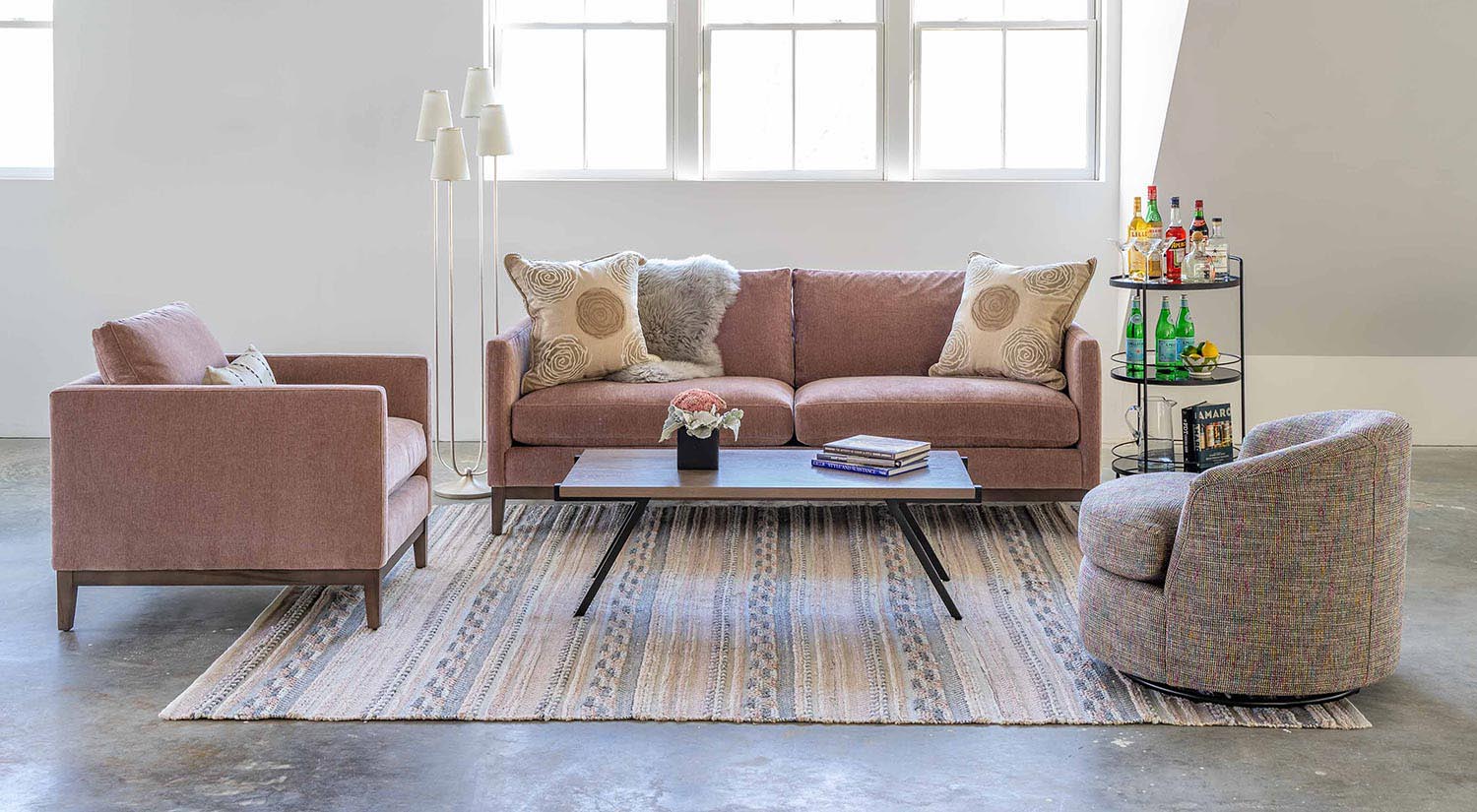 The Porter Sofa is a "handsome frame" with a wooden plinth base. It has a narrow track arm and two-over-two cushion style which makes it lean a touch more modern and transitional.
Gary says, "It's a chic sofa and our younger clientele love the style. It's from our Cambridge collection so it's a nice price point. It's factory direct—they design these frames exclusively for us."
The Shaker collection from Wilton is, as the name suggests, "very New England." It's made locally in Massachusetts with hardwood cherry in a simple, straight-forward style.
They also offer many components, like gent's chest and drawers, to go along with the bed. They aren't groundbreaking designs, and that's why they're popular! They're high-quality, well-made and basic pieces that won't break the bank.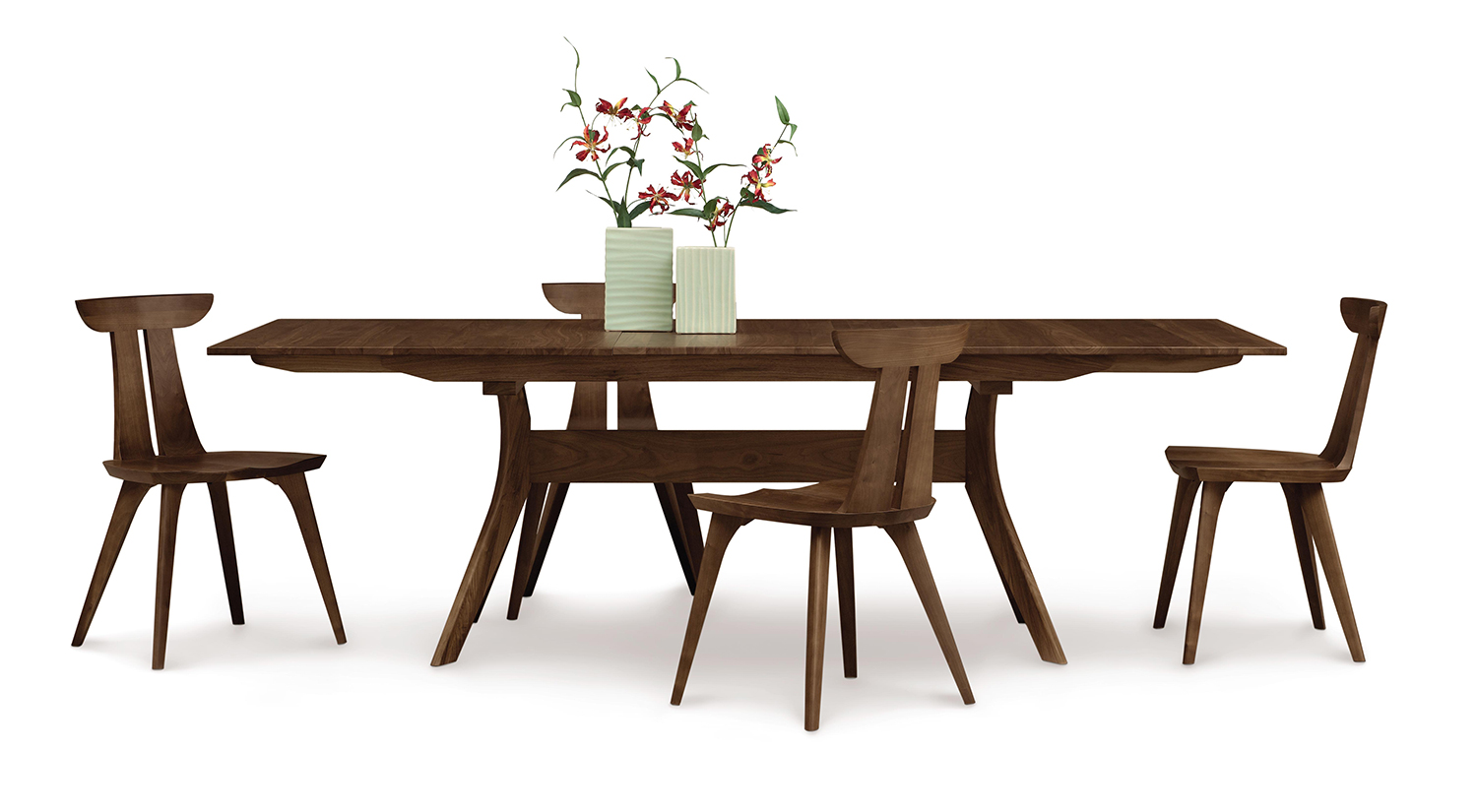 The Audrey table from Copeland is a favorite for its sleek, contemporary style and many options in terms of customizing. It comes in numerous sizes and has a seamless butterfly leaf extension available.
Gary says, "We show it in a dark walnut in the showrooms which looks beautiful and rich."
The K Base is a locally-made table available in a variety of finishes with coordinating chairs. It's at a great price point and allows you to have the look of walnut or a "fashion color" like grey or white without a luxury price tag.
The "K Base" gives the table a unique, modern flair and it's available in a 4 seater up to a full-scale dining table.
What's coming in 2020
Now that we've taken a look back, let's look ahead. We asked Gary for his "underrated pick of the year," in other words, an underdog product that he predicts will gain popularity.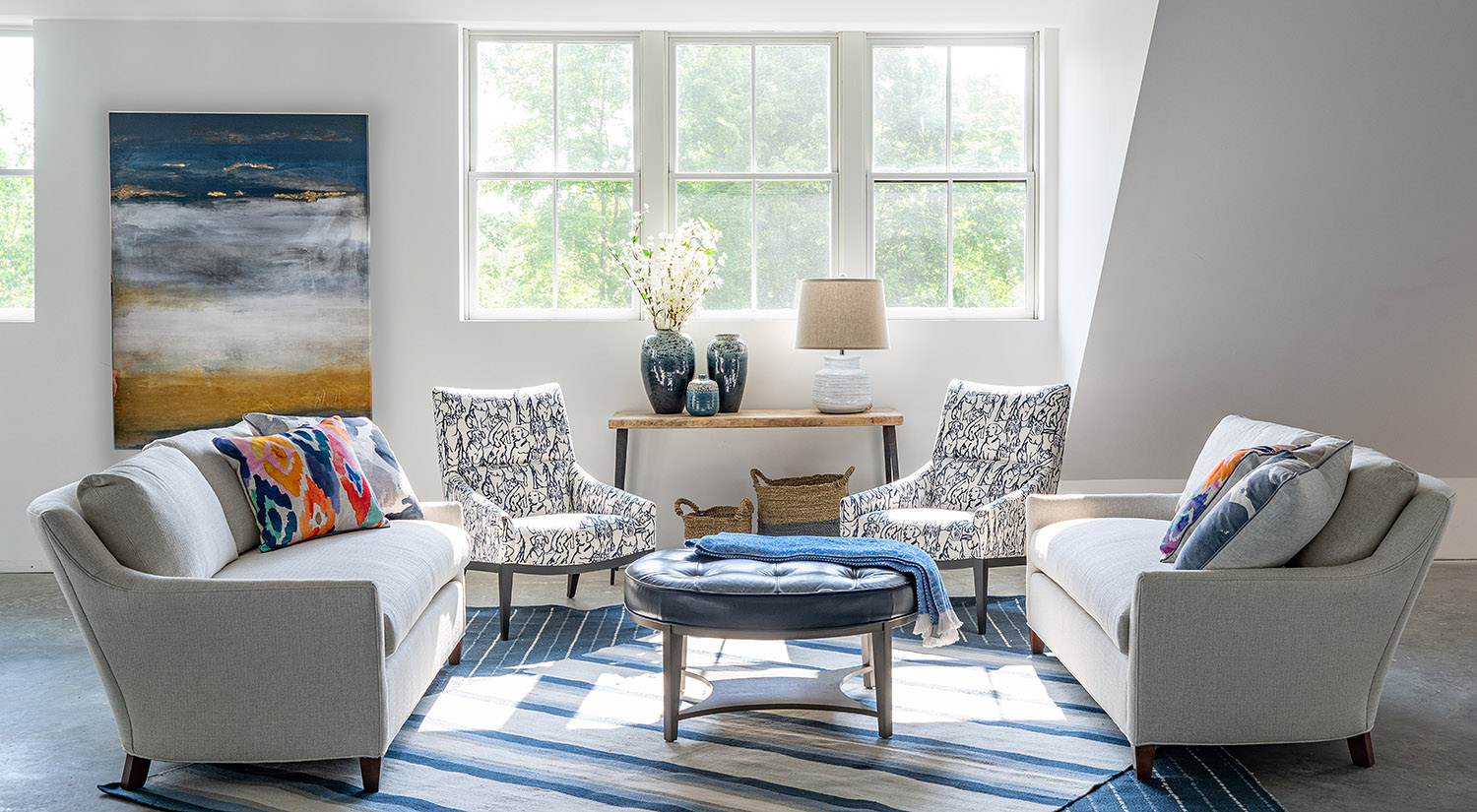 He chose the Thayer Chair (pictured above), a new frame from CR Laine. He says, "It's a beautiful chair with a wooden plinth and a tight back. Sometimes you want to add upholstery to the room without adding more cushions. It has a high back which adds striking height to a room."
In terms of what he sees trending this year, "I think we're going to see people embracing color a bit more. We've been grayed out for a while and I think we're all going to get tired of the neutrals."
He adds, "As a company, we're going to continue to see growth in the Cambridge Collection because that's where we can take what our customers are telling us and go in and design it."
Check out our "2020 Design Trends and Resolutions" article for more on what's to come in the new year and come into a showroom near you to see what's new!
Author: Julia Maiman
Julia is a writer, blogger, and believer in the smell of old books. She has been crafting stories since she could put pen to paper. She is also a lover of dogs, traveling, and Led Zeppelin.