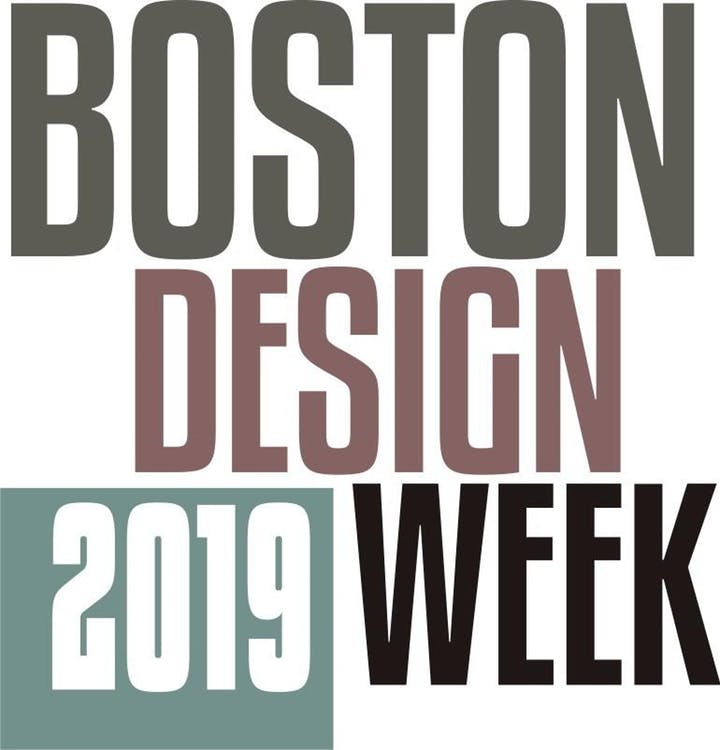 The Sixth Annual Boston Design Week 2019 is taking place from March 27th to April 7th, spanning 12 days of events and activities surrounding design in the Greater Boston area. There will be events on the topic of graphic design, fashion, interior design, technical design, historic preservation, and architecture.
We spoke to Meaghan Flaherty from Fusco and Four, about the inspiration behind Boston Design Week and what she's excited for this year.
About Boston Design Week
Boston Design Week was held for the first time in March 2014, although the idea for it had been in the works for years prior to that. Meaghan describes, "Boston really needed a celebration of all aspects of design. We wanted to create an event that was accessible to everyone. A lot of people think of design as unattainable, we wanted to show that everyone can get involved in design."
And Boston Design Week is indeed accessible. All the events are open to the public and 95% of the events are free of charge. This year, for the first time, there will be Boston Design Week awards given out, including Mentor of the Year and a Lifetime Achievement Award which is being awarded to Roger Thomas.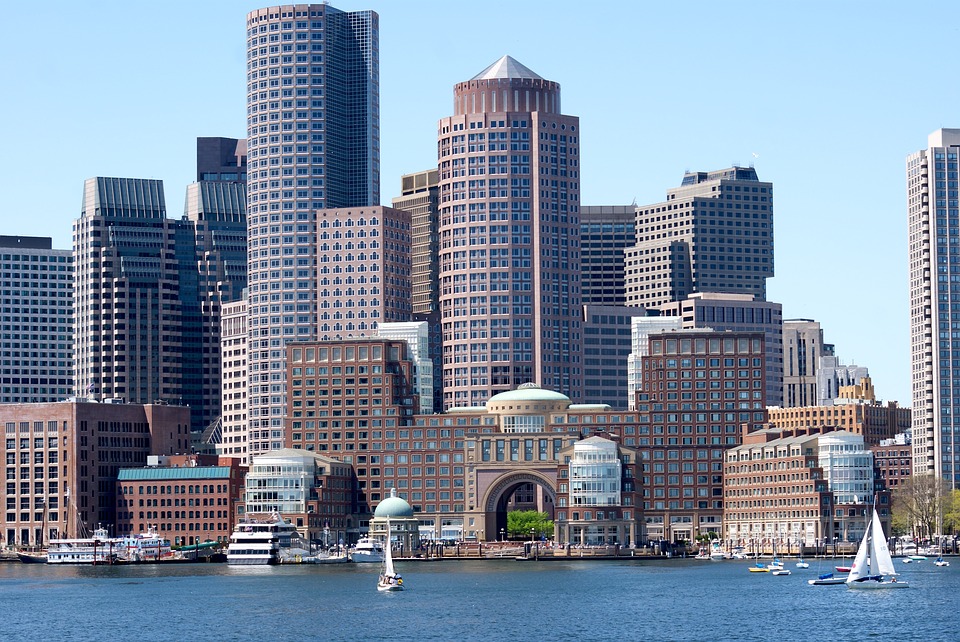 Meaghan says of this year's events, "I'm really excited about the diversity this year. It's our most diverse year yet and we're covering all aspects of design from computer robotics to fashion." As they explain on their website, Boston Design Week "seeks to increase public awareness and appreciation of all aspects of design"¦and bring new audiences to a wide array of design industries and organizations."
"A lot of people don't realize that everything around you is designed""from your clothes to your smartphone." Boston Design Week is the perfect opportunity to delve further into all aspects of design. Their website makes it easy to choose a track to follow depending on what interests you.
Meaghan says, "The website is an amazing resource and we encourage people to sign up for the newsletter which will alert you of upcoming events and allow you to preregister online."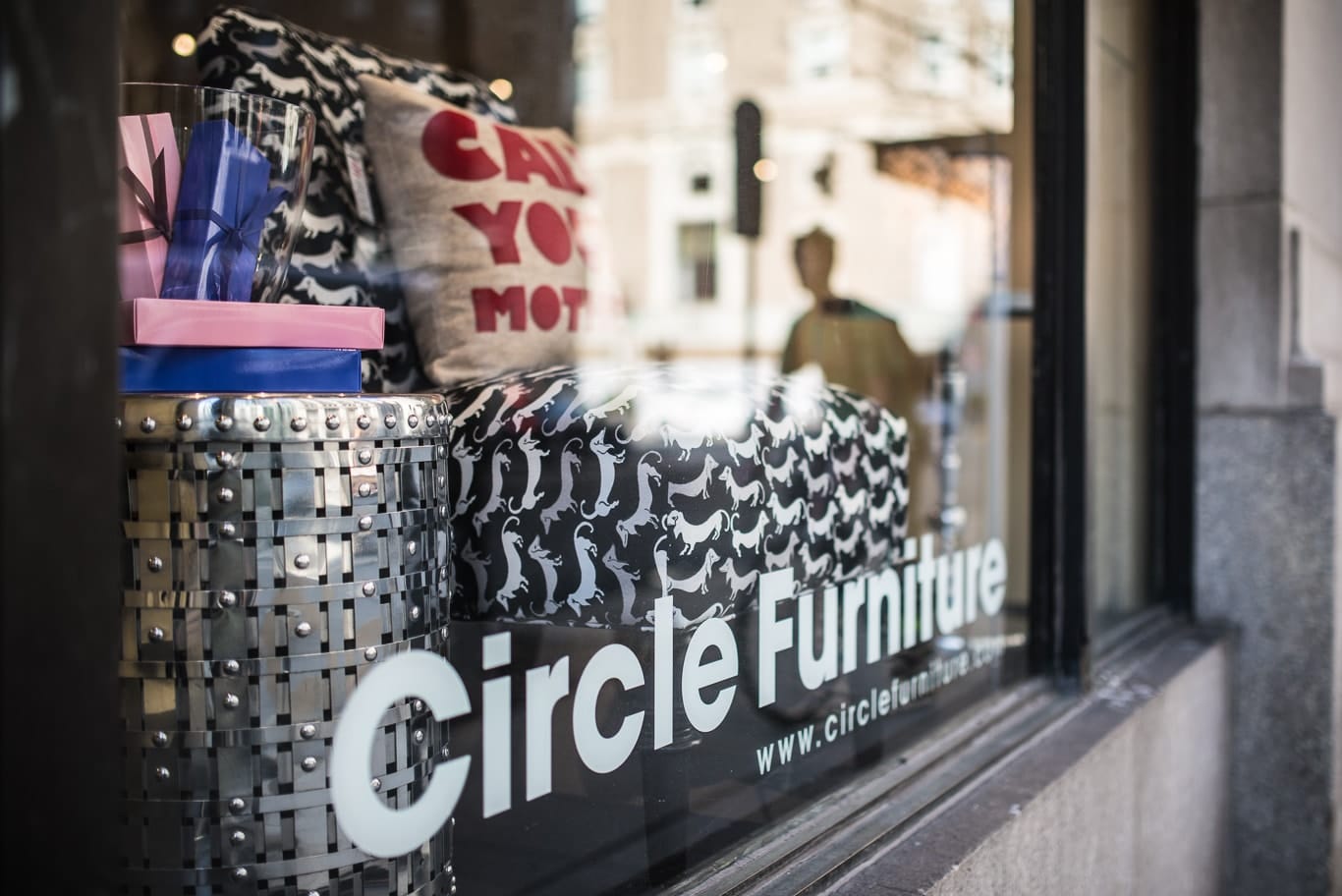 Community Connections: Our Involvement
Boston Design Week acts not only as an opportunity to hear speakers and learn more about the design community in Boston but also as a way to connect with local stores. Linda Maguire, store manager of our Boston showroom, is really appreciative of the community that's been built around the Boston showroom.
Anne Bugatch, a Boston design consultant, says, "It's just not about buying furniture, it's about relationships. There can be an impersonal feeling in the city, but we make an effort to have personal connections with our customers and the community."
Linda describes, "We've been involved with Boston Design Week pretty much since it started, and we've hosted events on and off throughout the years."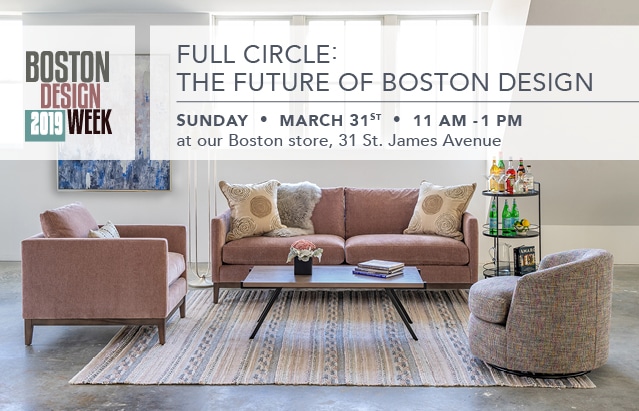 This year, we're excited to be hosting, "Full Circle: The Future of Boston Design," a free, catered, brunch-time panel. You'll hear from a top Boston realtor, an urban planner, and a financial planner about strategic investments. If you're planning on moving into the city or if you're just interested in the future of design in Boston, we would love to see you there.
The event will be held in our Boston showroom on March 31st from 11 AM to 1 PM. Register here!
Boston Design Week is an amazing opportunity to learn more about all aspects of design and to connect with Boston in a new and unique way. We encourage you to check them out on FB, Instagram, and Twitter to stay up to date on events and visit their website to learn more!