Buying a second home is undoubtedly an exciting endeavor. Whether it's a cabin up in the mountains for skiing or a house on a beach, it's a getaway from your everyday life. It can, however, be a costly getaway. If you've already settled on purchasing a second home, you will probably be wondering how much it will cost you to furnish it. Where can you save money, and where is it important to spend Although it's incredibly personal, it's helpful to have a basic guideline on how much it will cost and what's worth investing in.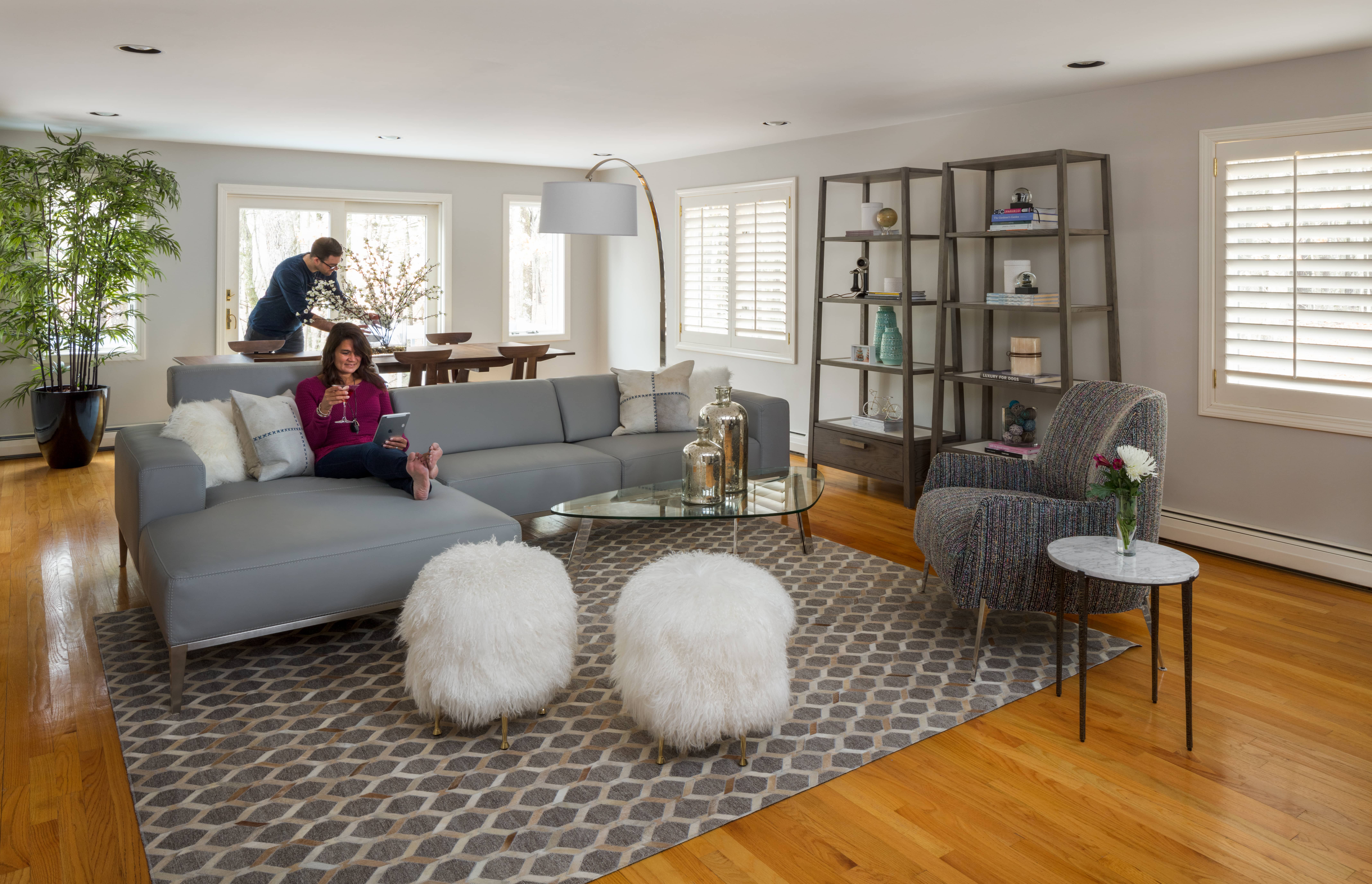 Where to start
How much you decide to spend on furnishing your second home will depend not only on the size of the house itself but also on your personal preference and budget. A larger home with more rooms will naturally cost more to furnish than a smaller home. While some people may choose to buy all new furniture for a second home, others will prefer to invest in certain pieces and re-use and thrift where they can. In general, the cost of furnishing a second home can cost anywhere between $30,000 and $100,000 or more. When you work with one of our design consultants, they will look at the house and work with you to understand the space. However, there are some important questions that you should ask yourself if you're starting to think about budgeting for a second home.
What kind of house is it Is it a cabin by a lake A beach house
How big is the home
Do you have any furniture you're keeping
How many rooms are you furnishing
Do you want to buy everything new or save as much as possible
Who will be using the house Kids, pets, or just adults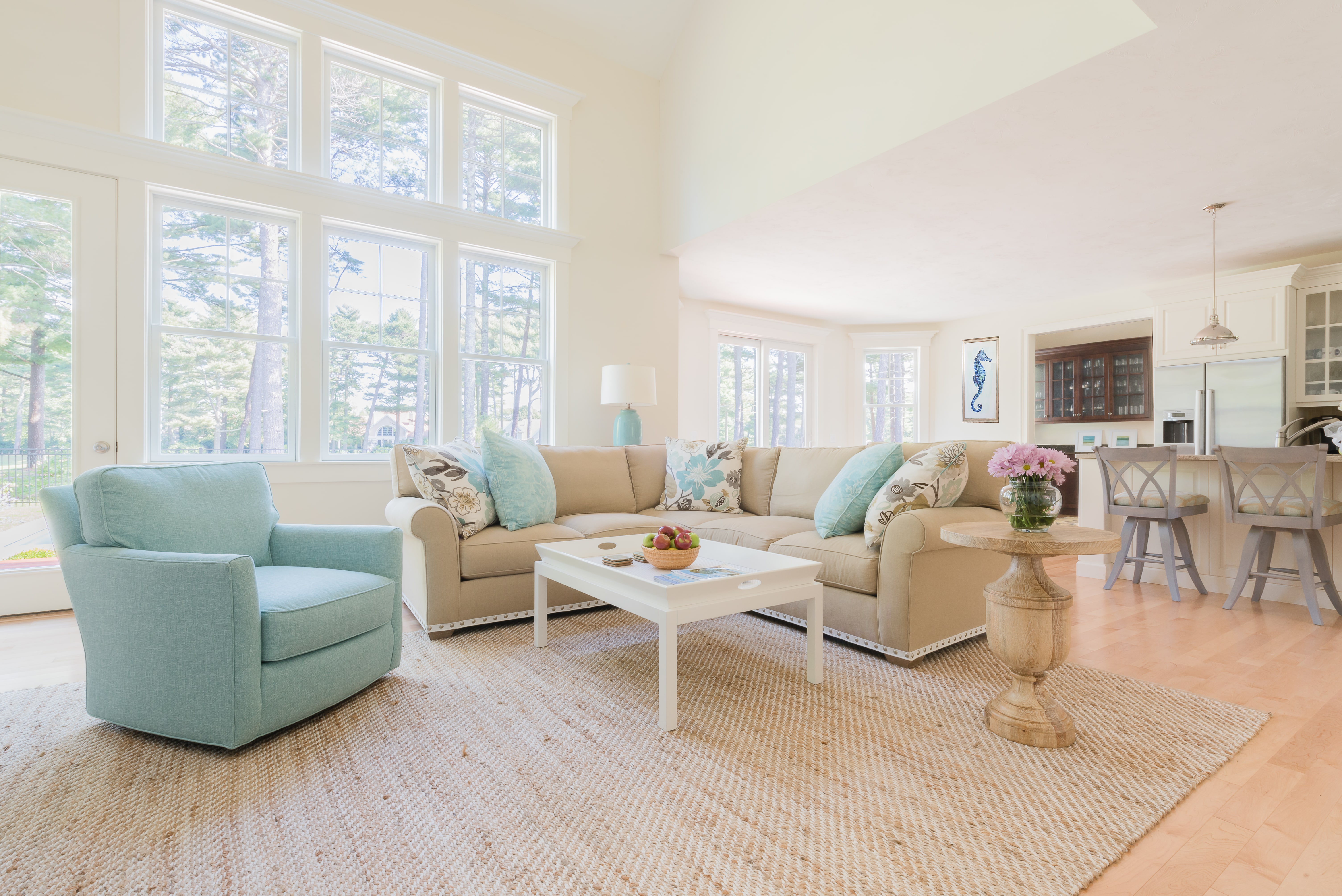 Budget guidelines
There is always the option to buy all new furniture for your second home. However, if you are looking to save where you can, here are some tips:
Use what you have and save where you can!
It may be worthwhile to look around your home and consider which pieces you want to bring to your second home.
There is always the option of buying certain pieces secondhand.
Take advantage of starting prices
Our Outlet is full of beautiful discounted pieces and is the perfect place to start furnishing your second home if you're on a budget.
We carry bedroom sets in varying degrees of cost. Depending on how often you'll be at the home or how many bedrooms there are, you can choose bedroom sets at starting prices.
Read More: How Much Does it Cost to Furnish a Bedroom
Invest where it matters
In general, one of the best places to invest is in a performance fabric like Crypton, Sunbrella, or Ultrasuede. Depending on what you're looking for, these fabrics will hold up to the sun, stains, and high traffic. If you know you'll have a relaxed lifestyle and want a fabric that will hold up to that, investing in upholstery will be a very smart long-term decision.
Read More: Best Performance Fabrics for Upholstery: A Review of 3 Leading Brands
A solid wood kitchen table that will hold up to years of family dinners and board games. Again, consider what your lifestyle will be and how often the furniture will be used. That will make it easier to understand how you should invest your money.
Planning on renting out the home In this case, it's important to invest in high-quality wood furniture and upholstery to stand up to high-traffic and years of use.
It's definitely possible to take advantage of discounted furniture and save where you can, as long as you're investing in the furniture and fabric that will get a lot of use. The best place to start, as with any design project, is determining what your lifestyle will be. That will act as a guideline for how you decide to invest your money.
Conclusion
A second home is an opportunity to mix and match, to invest where you need to, utilize what you already have, and take advantage of our outlet or local antique shops near the home. When you invest in the right places it will mean saving money in the long-term because you'll have furniture that, if treated well, will last decades. Interior design projects can be overwhelming. Especially for a second home! Our design consultants would be happy to help you with any and all of your design needs. Come into one of our showrooms and meet our talented designers today! Need some design inspiration for your second home Check out: Interior Design Spotlight: New Hampshire Getaway by Will Correia.