A coffee table is a grounding centerpiece in a living room. Depending on the style you choose, it can really change the overall design and feel of a room.
So, how do you go about selecting the perfect coffee table?
First, it's important to think about how the coffee table is going to be used and what kind of function you want it to have in your room. This can vary greatly depending on your unique lifestyle and needs. Where one person might want a modern, glass top coffee table, another may want a sturdier table that they can put their feet on.
Whether you want your coffee table to act as a design element or a surface for board games, this guide will help you choose the perfect coffee table in both style and function.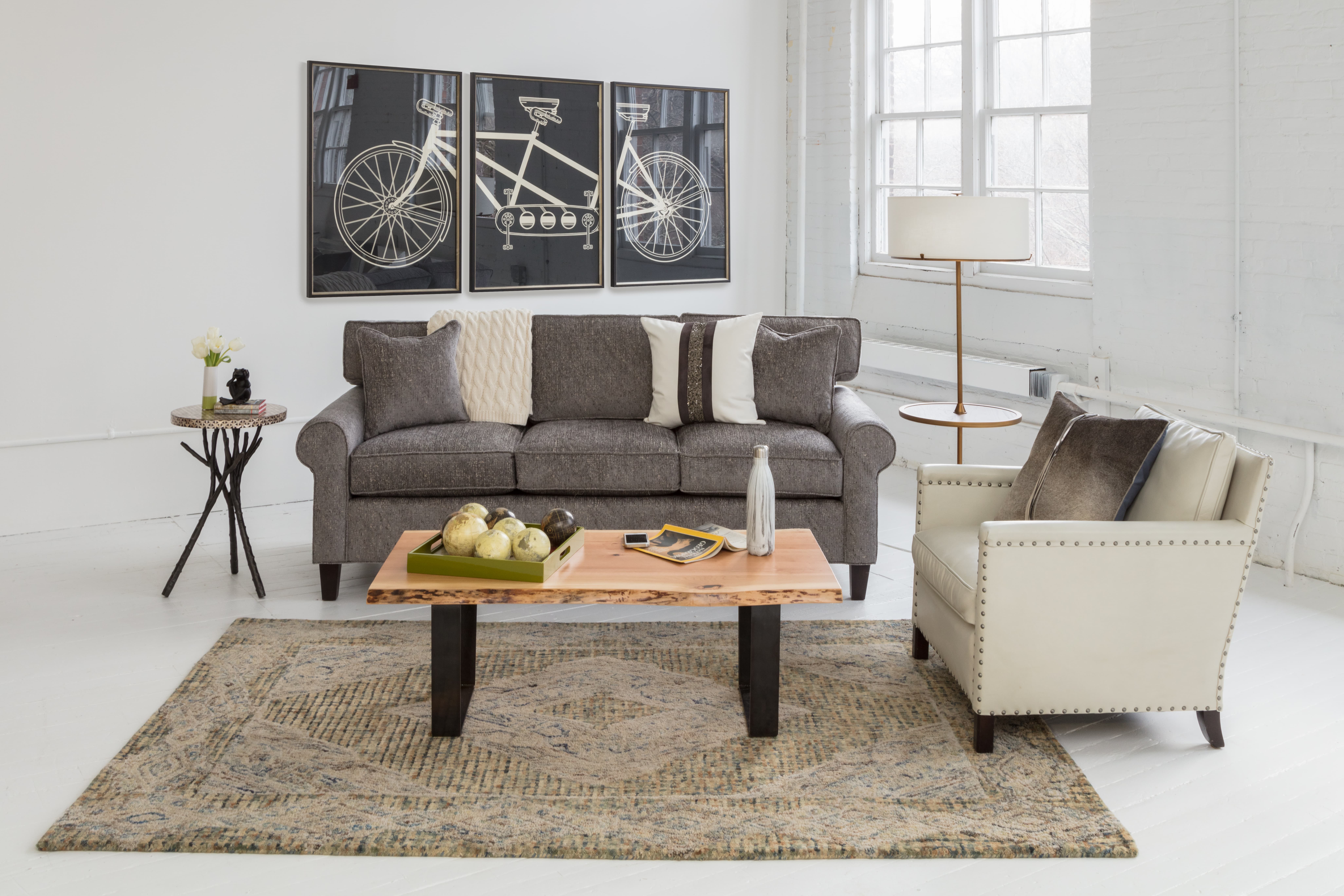 Consider style
First and foremost, you want to absolutely love the way the coffee table looks and have it fit your home decor style. A glass or metal modern coffee table probably won't be the best choice for a traditional living room, but your personal style is what matters here.
You may want to start by thinking about upholstery. It's important that the style of your sofa feels congruent to the style of the coffee table. Coffee tables come in various forms, shapes, sizes, and materials. They can be made of wood, metal, glass, leather, upholstery, stone, reclaimed woods, or a combination of any of those elements.
Traditional coffee tables are generally made of wood, while more modern or contemporary styles might include an eclectic combination of these elements. Within these various materials, there are many styles and shapes to choose from.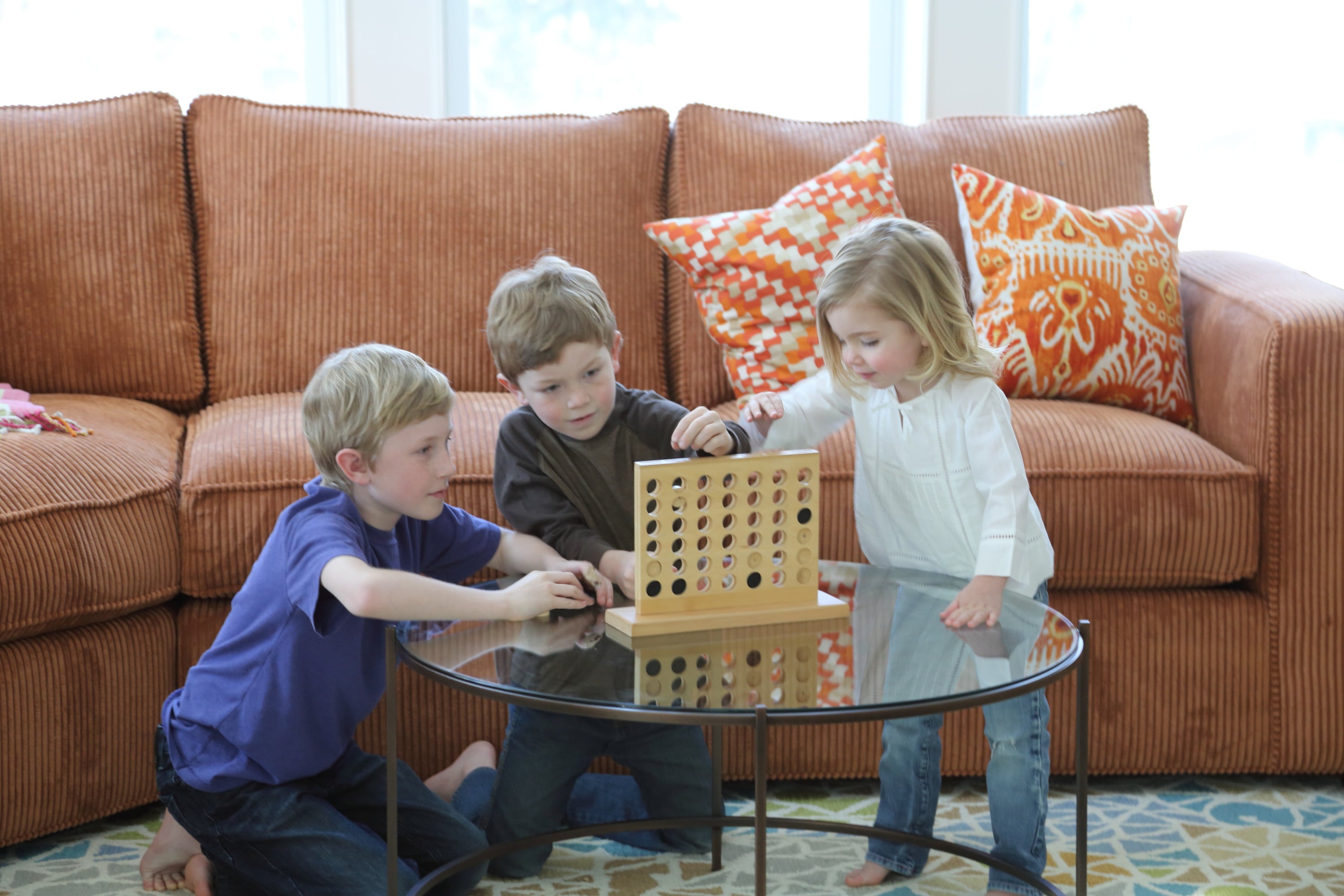 Choose the right size coffee table
When thinking about the size of your coffee table, it's important to first consider the shape. This means taking into account the living space where the coffee table will go. How are your sofa(s) and chair(s) arranged?
The shape of the coffee table should work with the shape of the sitting area. The most standard shape of a coffee table is rectangular, but they can also be square, round, or oval.
When considering size and shape, the first step is to measure the living space, including the length of your sofa and the space between additional sofas or chairs where the coffee table will sit.
The length of a coffee table should be in proportion to the length of the sofa, loveseat, or sectional. A coffee table usually runs either two thirds or three-quarters of the sofa width.
A general rule for coffee table height? It should sit about 1-2" below the height of the sofa seats. But keep in mind that this is just a guideline. A very low-level coffee table can create a more calming and contemporary feel.
When it comes to size, most rectangular coffee tables will range from 16" to 20" in height, 48" to 54" in length, and 24" to 30" in depth. Round coffee tables range between 30" to 48" and ovals run between 22" wide and 54" long. These are some average sizes for reference, but keep in mind that antique or unique coffee tables may come in different shapes and sizes.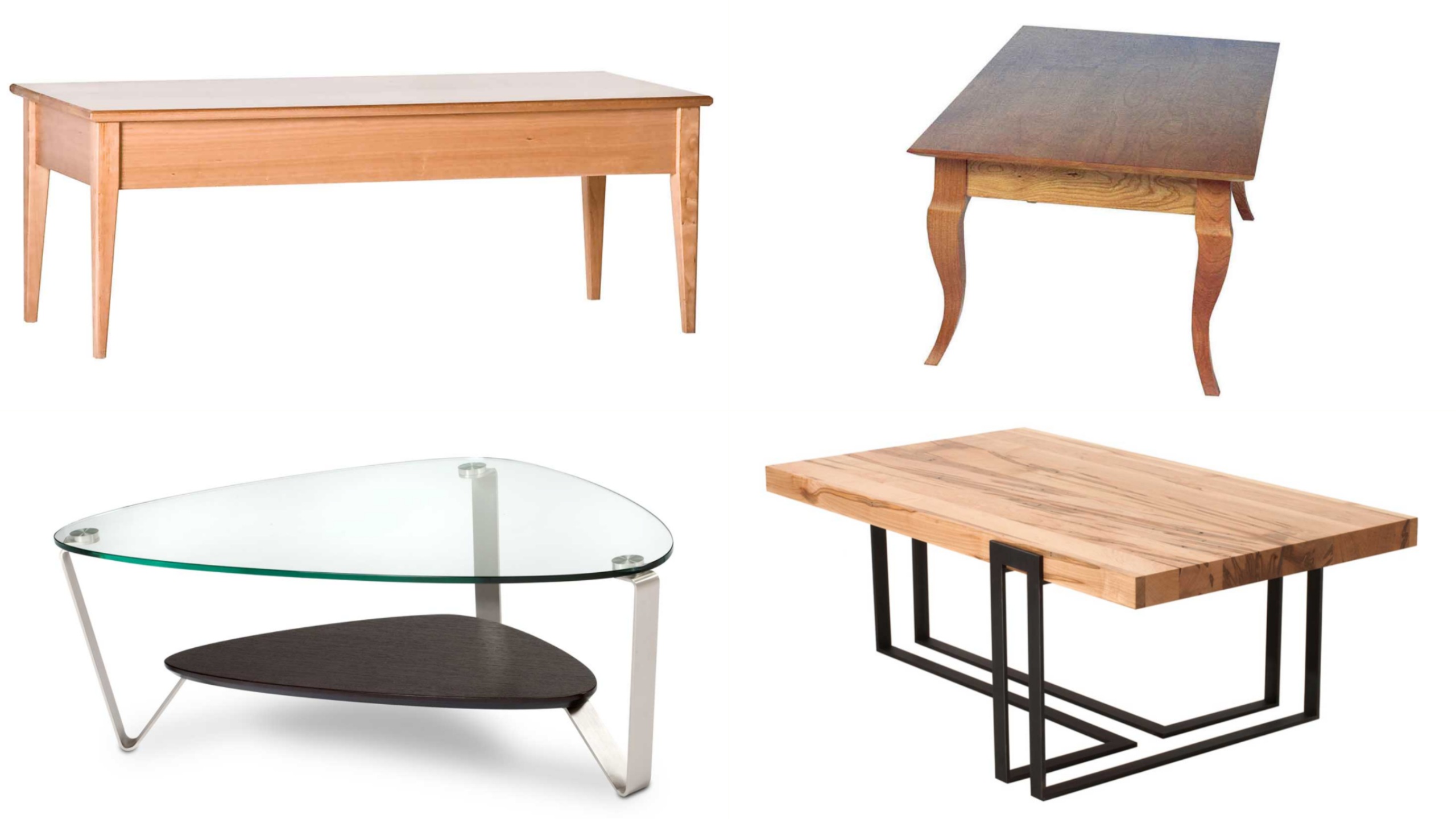 Clockwise from top left: Shaker Cocktail Table, French Country Cocktail Table, Dino Small Coffee Table, Watson Cocktail Table
Think about functionality
The functionality of your coffee table is determined by what room it's going in and how it will be used. Is it going into an office, living room, or den? Who will be using it? These are important questions to ask before you begin the process of choosing a coffee table.
If you're looking to create more space in a small room, a glass coffee table is a good choice as it lends itself to an open feel and creates more visual space in the room. Glass is also a perfect choice if you want to highlight a rug that's underneath it.
Looking for dual functionality? You might consider a coffee table with storage. Being able to store DVDs or books in your coffee table will allow for a cleaner space with less clutter.
Read more: How Much Does a Coffee Table Cost?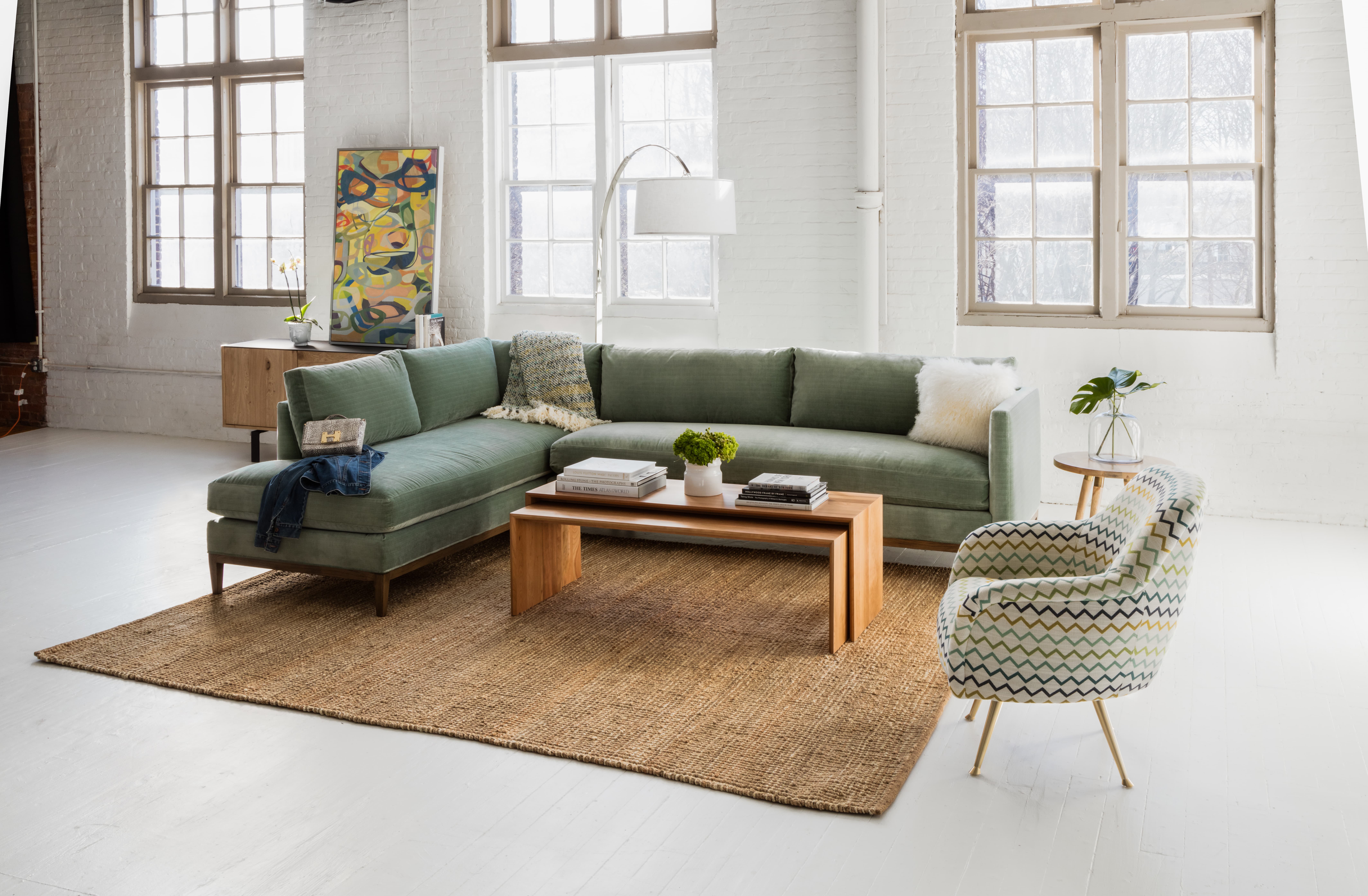 Conclusion
Although a coffee table might be one of the last pieces you think about when it comes to designing a room, it's an important addition.
The style of the coffee table you choose will enhance the appearance and aesthetic of the room, while at the same time providing a unique functionality. The very first step in making this choice? Consider the way your living space is arranged now. Your imagination is the best first step in determining what style and shape coffee table will suit your space. After that, measure your space so you get a clear idea of how big your coffee table should be.
Find inspiration! Scroll through our Pinterest boards, browse through our selection of cocktail and coffee tables, or come into one of our showrooms!
Our Design Consultants are an excellent resource and will ask the important questions so that you can find a coffee table that suits your space perfectly. Ready to meet our Design Consultants? Get to know them here!