A home office is a highly practical room in the home. Why? Because it's exactly what you make of it. Whether you're designing it to be solely a workspace or a multi-function yoga room slash office, with the right pieces it can transform your work-from-home experience.
As with any design project, it's important to know what you're getting into finance wise.
We're here to help you stay informed through every step of the design process so you know where to save and where to invest your money.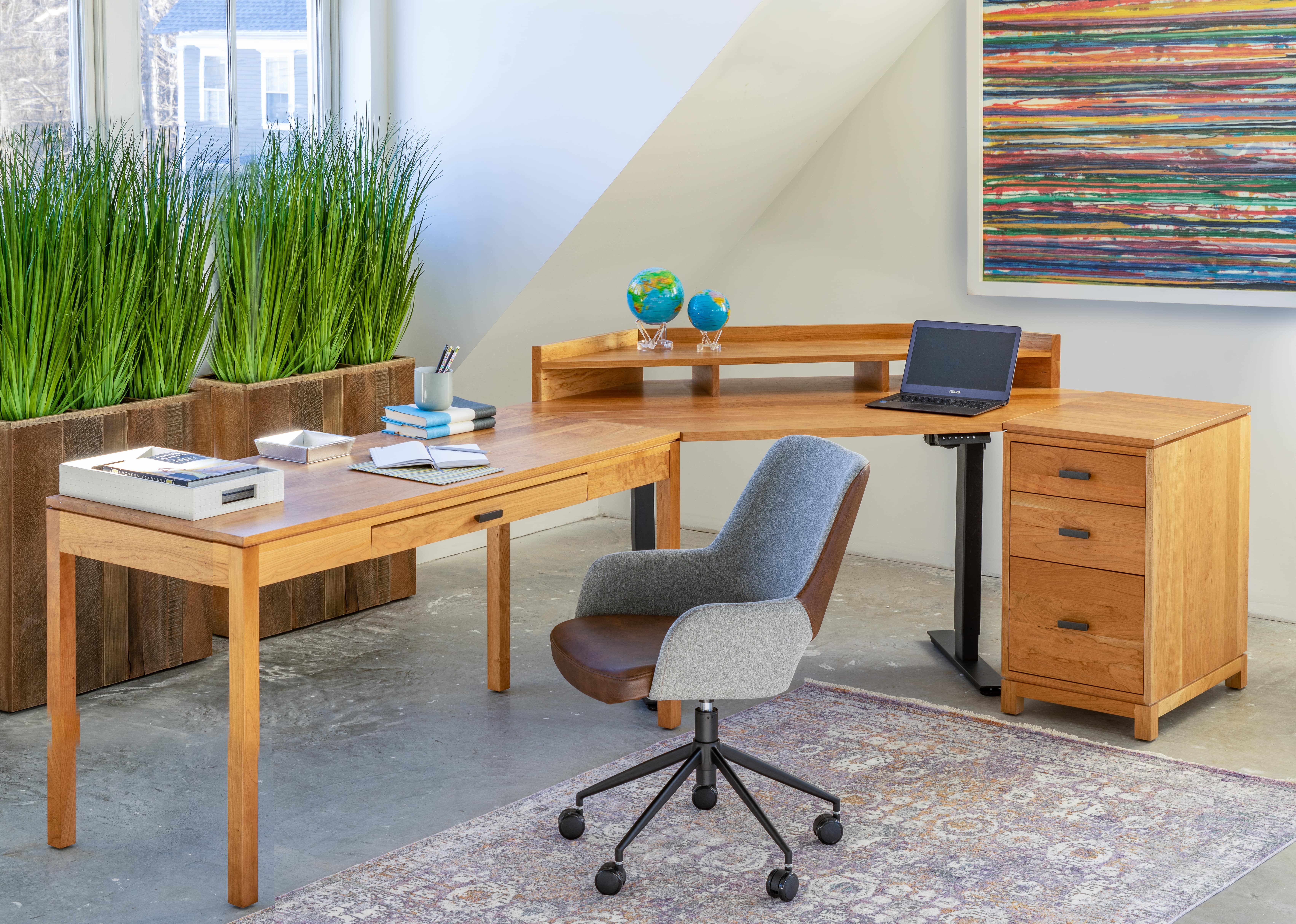 How much does it cost?
The cost of designing any room in your home is going to fluctuate greatly depending on your budget and what you already have. From start to finish, a home office can cost you anywhere between $8,000 to upwards of $15,000.
For some, a home office will be as simple as a desk and office chair, others may want a decked-out office with file drawers, custom cabinets, and a media organizer or credenza.
Everything you need for a home office
Before discussing the cost of each piece, it's important to note that the cost of the furniture we carry is reflective of material, craftsmanship, construction, and the location which it ships from.
Less expensive options are available if you choose imported furniture or pieces that are made with low-cost materials. Oftentimes price is not solely dependent on quality but also on style, design, or brand name.
Desk: Our desks range from around $800 for a very simple, hardwood desk to $2,500 for a sit-stand desk with multiple features.
Office Chair: Our office chairs start at around $199 and go up to $3,400 for a luxury, cushioned Stressless office chair. There are also a variety of mid-range price points depending on the comfort level and design you're looking for.
Read More: How to Choose the Perfect Ergonomic Office Chair for You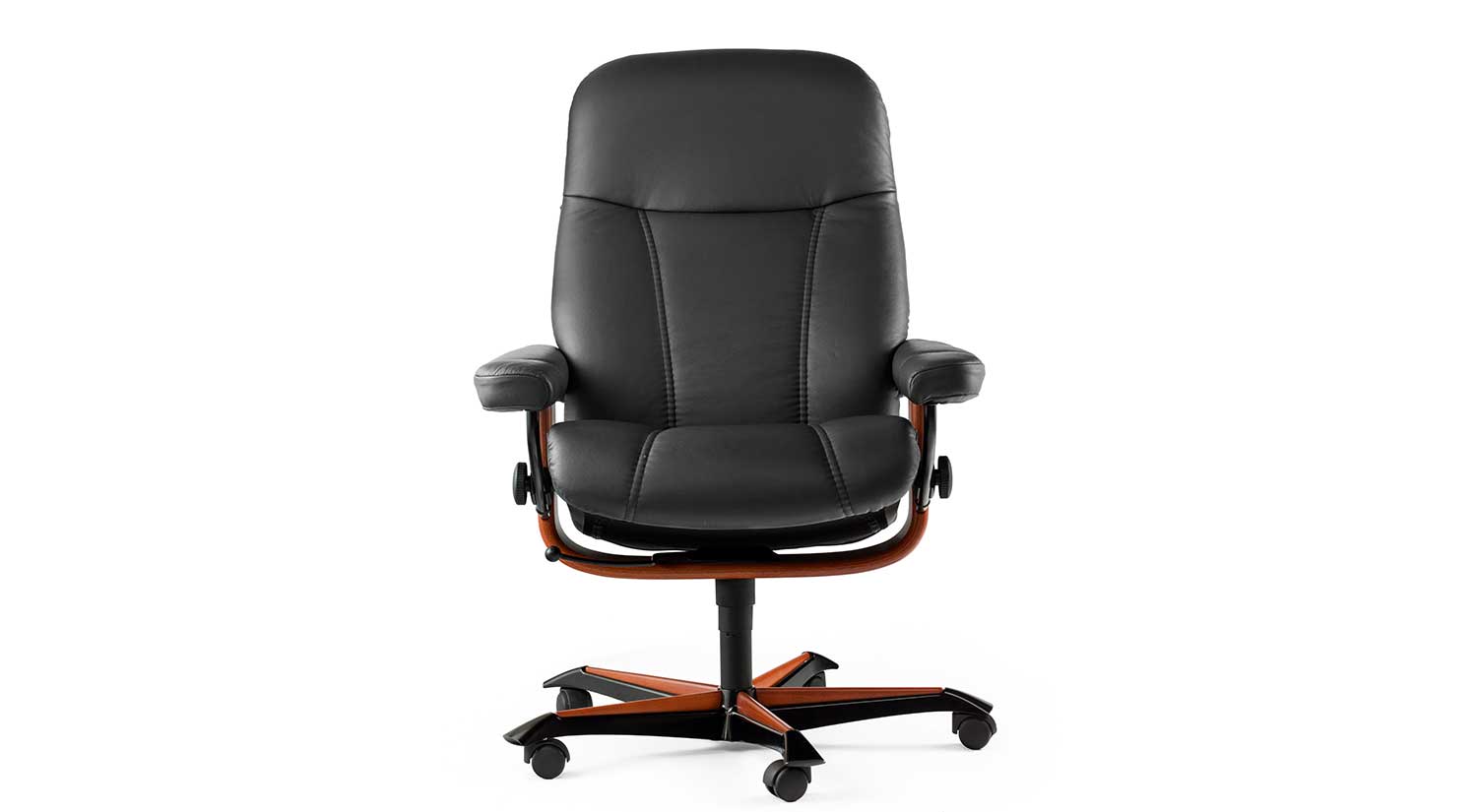 Stressless Consul Chair
File Drawers: Our file drawers range from $600 to $1,500. A larger multifunction cabinet can cost up to $1,900.
Bookcases or Custom Cabinets: Our bookcases and cabinets range from $400 to upwards of $5,000 depending on the customization, size, and material.
Besides these main pieces, you'll also have to take into account the cost of accessories, artwork, lamps, and a rug if you're starting from scratch.
Read More: How to Design a Home Office that Doubles as a Guest Room
What should you invest in?
The joy of a home office is that you can design it to serve your comfort and unique needs. So when it comes to deciding how to invest your money, it's worth thinking about what pieces will allow you to work with ease.
For some, it may mean a sit-stand desk that allows you to stay active and on your feet. For others, it could be investing in an ultra-comfortable, ergonomic office chair.
You may want to invest in a larger desk that allows you and your partner or spouse to sit on either side and work in tandem.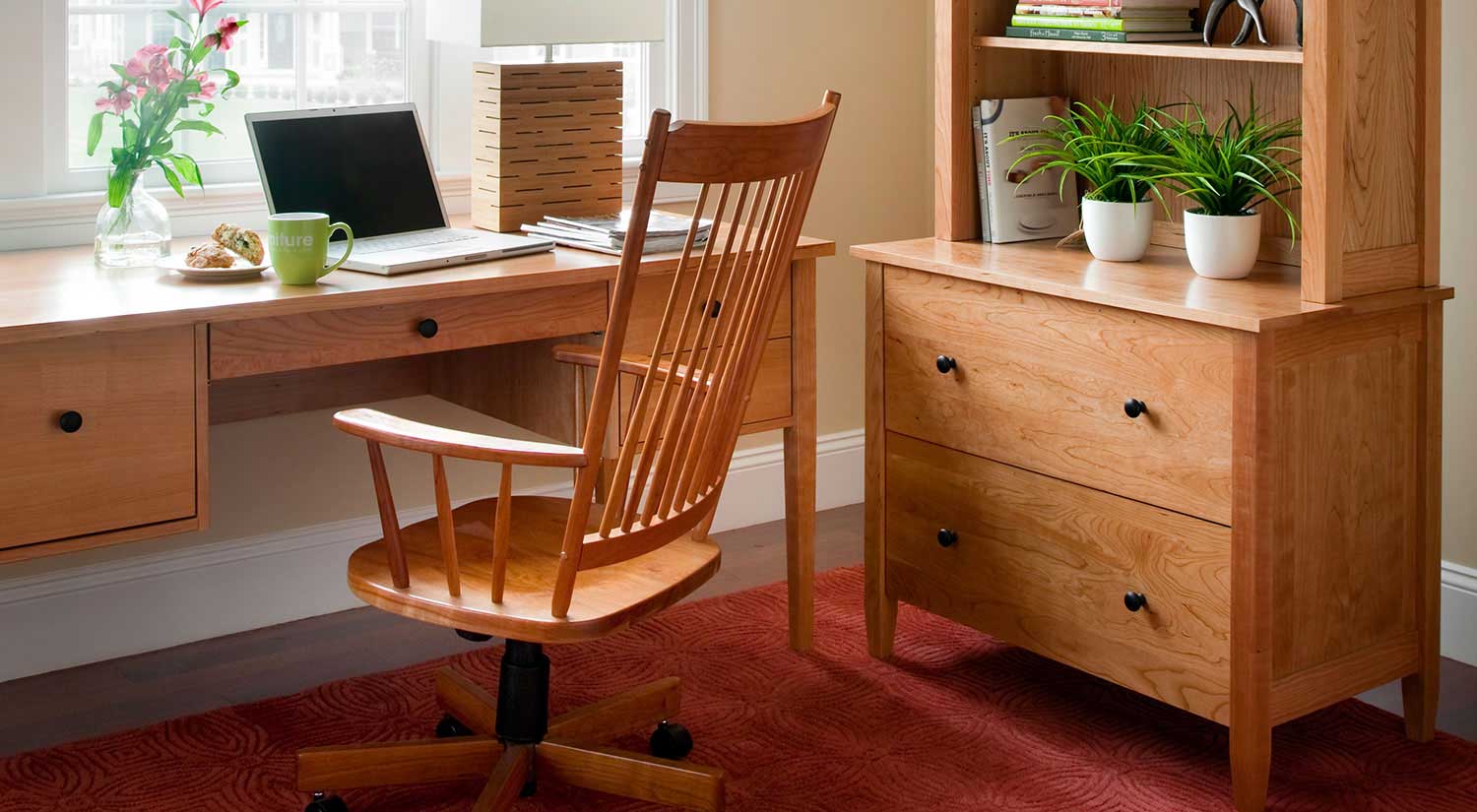 Ultimately, the two pieces you'll be using the most will be the desk and the office chair, so investing in durable, high-quality pieces will make a difference in the long-run. A desk that has functional drawers and a pencil drawer that multi-functions as a keyboard could make working from home a joy rather than a necessity. Look for features that speak to your needs.
Some desks, like the Sequel Lift Desk, have specialized features that help make your work experience as seamless as possible. For example, drawers that can be positioned for left or right-handed users, easy-access panels for cord management, and flip-down drawers with a keyboard tray and storage.
If your home office will transform into a guest room or multi-use space, a sleeper sofa may be the best investment for you. Similarly, custom cabinets combine functionality and style and may be perfect if you need storage and a sleek look. Read More: How to Design the Perfect Home Office: A Comprehensive Breakdown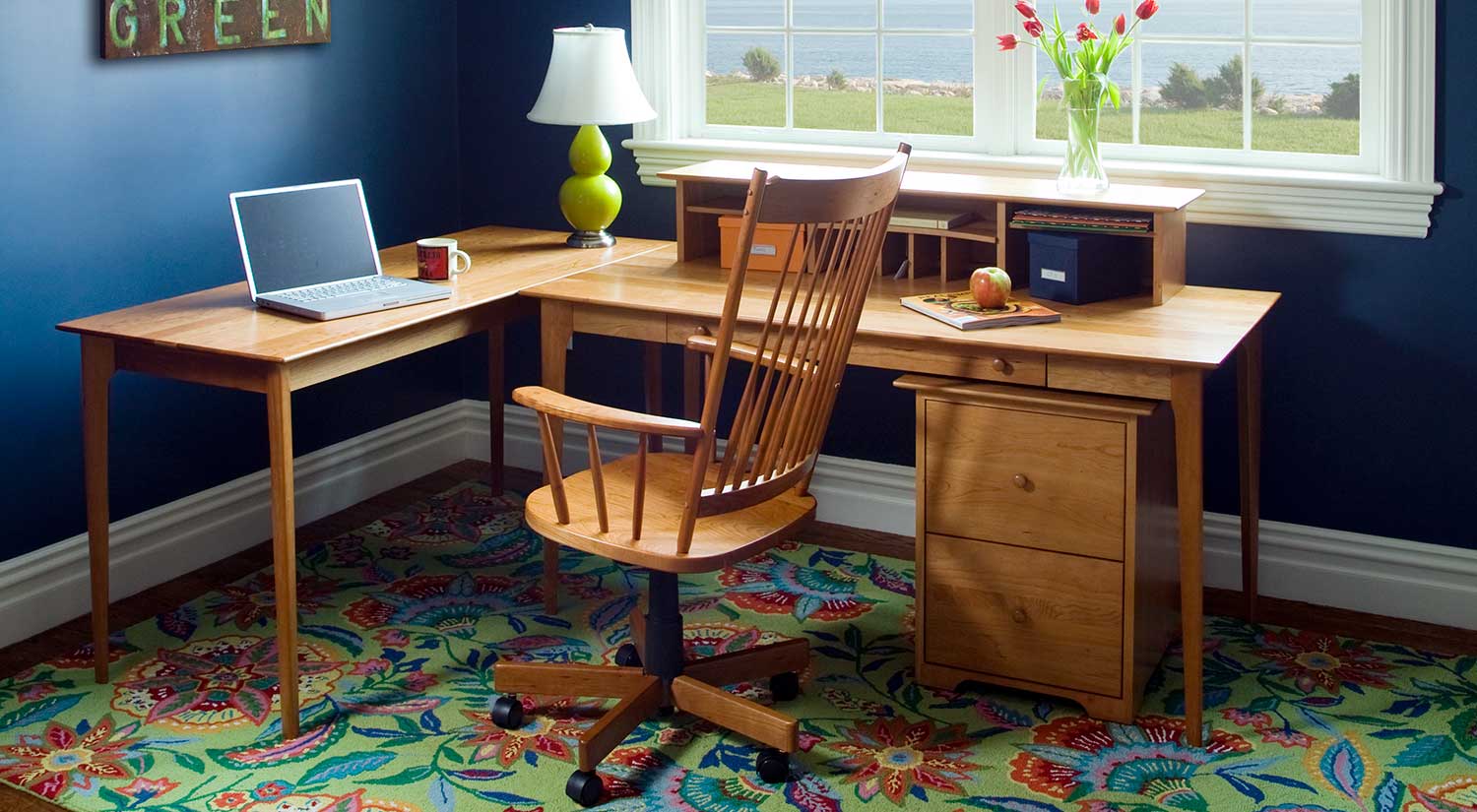 Final thoughts
The wonderful thing about a home office is that you can tailor it to be exactly what you need, whether you'll be spending the day typing up your novel, making phone calls, or balancing checkbooks.
If you're designing a new home office or you're looking to spruce up your current one, the best place to start is by talking to a designer you trust.
For inspiration and to chat with a Design Consultant, come into one of our showrooms and ask about our home office collection.