Upholstery and interior design trends are constantly in flux. And, as with everything else, it's important to invest in pieces that work for you and your lifestyle. That being said, learning about the latest trends will inspire you, inform you, and help you along your design journey.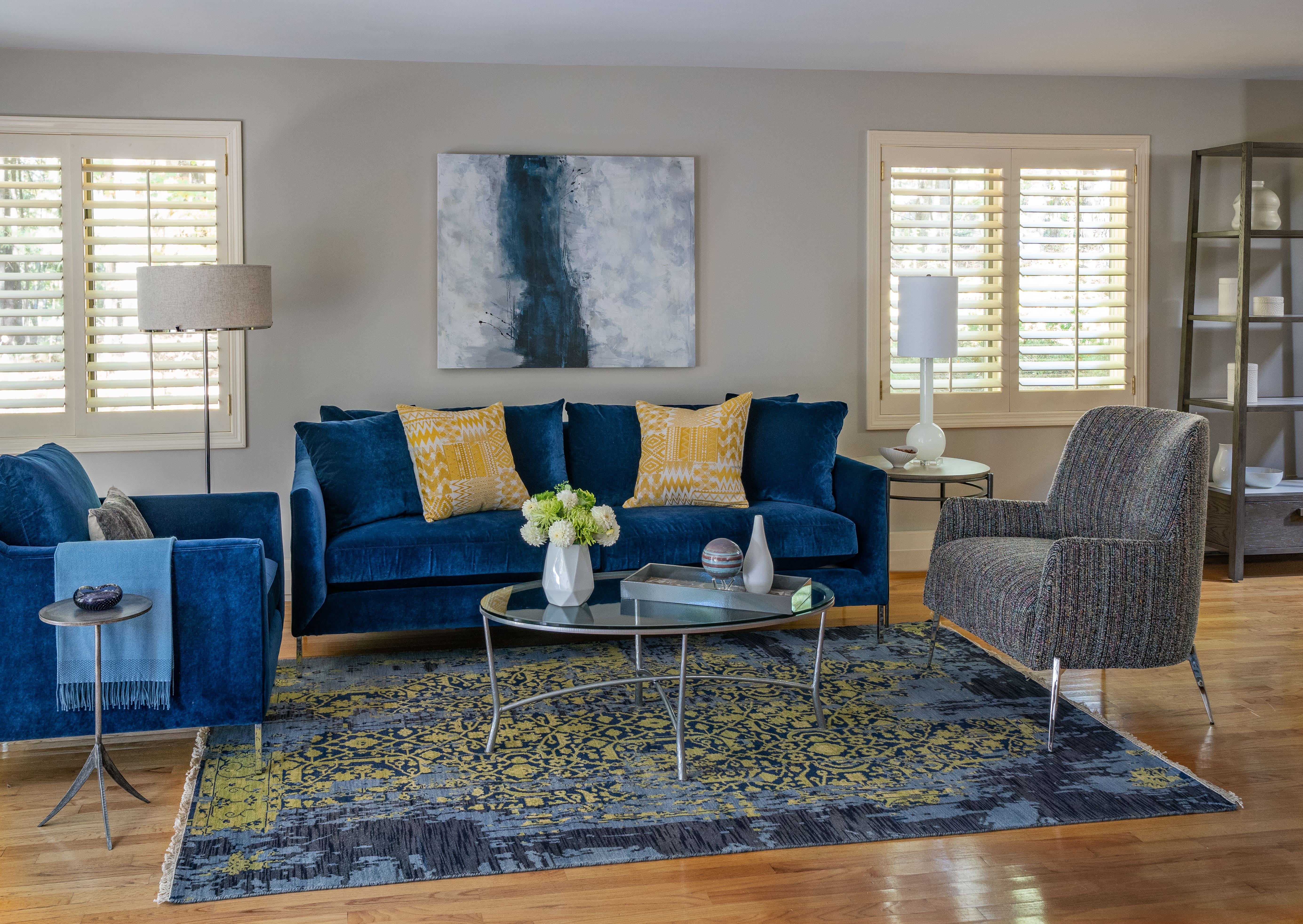 High Style, High Performance
There are a few key elements in upholstery that are trending right now, including layering textured styles, and softened shapes. But the main takeaway You want a fabric that looks beautiful but isn't high maintenance. In other words, as Catherine Willey, our store manager in Framingham, likes to call it, "High-Style and High-Performance." While patterns and color trends come and go, the trend is consistently moving towards fabrics that are made for real life. You might have small children or pets (or both!) and worrying about how your upholstery is holding up is the last thing on your mind. On the other hand, you don't want to give up the stylish options, textured fabrics, and interesting prints. You want the best of both worlds. Luckily, we've reached a point in fabric styles where you can have both high style and high performance. Crypton, Sunbrella, and Ultrasuede are just a few examples of performance fabrics that offer trendy colors and textured options. Gone are the days of performance fabric looking and feeling industrial. Within these ranges, you'll find textured, plush, printed, and glam looks that have the durability to hold up to your family and your pets. Read More: Best Performance Fabrics: A Review of 3 Leading Brands
Neutrals with glam accents
Now that we know performance fabrics are in, let's consider color and pattern. Neutrals will never go out of style. They're versatile, practical, and they allow you to easily add color rather than having to subtract it. Trending right now is the pairing of neutral tones with glam accents. And as far as trends go, it's very easy to incorporate. All it takes is adding in glam, plush accents like sequined pillows or plush velvet throws. These will instantly dress up your upholstery.
Softened geometric patterns
Textures are getting fuzzier, and shapes are getting softer. Softened geometric and tribal prints are on trend right now, and as they aren't busy or crowded they're an easy pattern to work into your decor. Catherine describes, "Fabrics right now have a tendency to look more organic, they have softer patterns and natural elements in the design." Just as softened geometric shapes are in, animal print is here to stay, in both natural muted tones and brighter pops of color. Read More: How to Pick the Best Fabric for Your Upholstery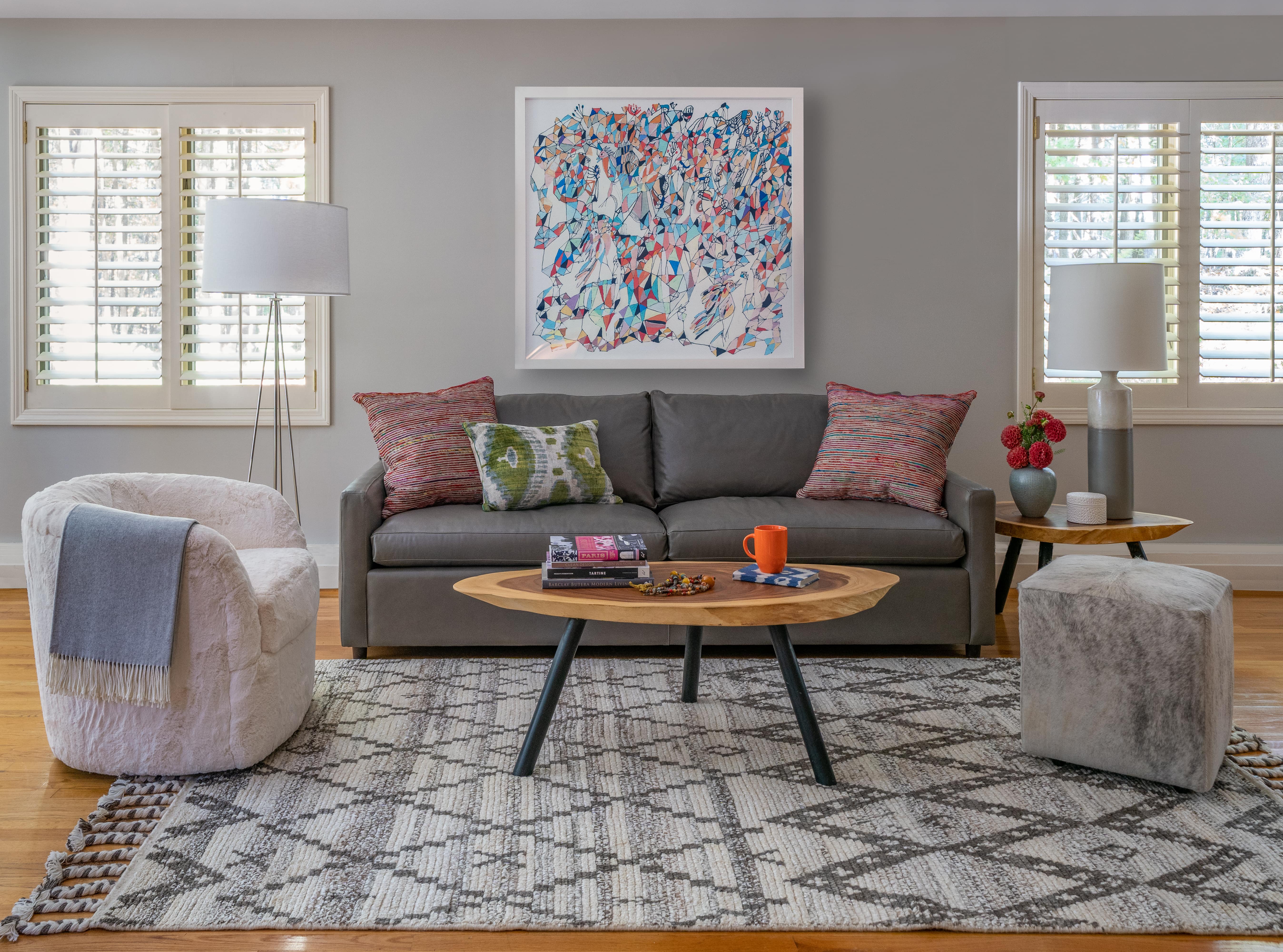 Layering colors and textures
Layering colors and textures is the new matching. Catherine says, "It's about the evolution of your home design." You might start with a neutral sofa and then over time bring in other elements, a pelt to layer over your rug, a highly textured pillow, a pom-pom blanket from Morocco. When you take time to layer textures and vary your color scheme it adds depth and dimension to your home. A velvet sofa will stand out against a chair in leather, and a textured, fuzzy pillow will make a smoother fabric pop. Even the simple addition of a furry ottoman can change the whole feel of a room. If it's color you're looking to add in, consider rich jewel tones like emerald, amethyst, and indigo.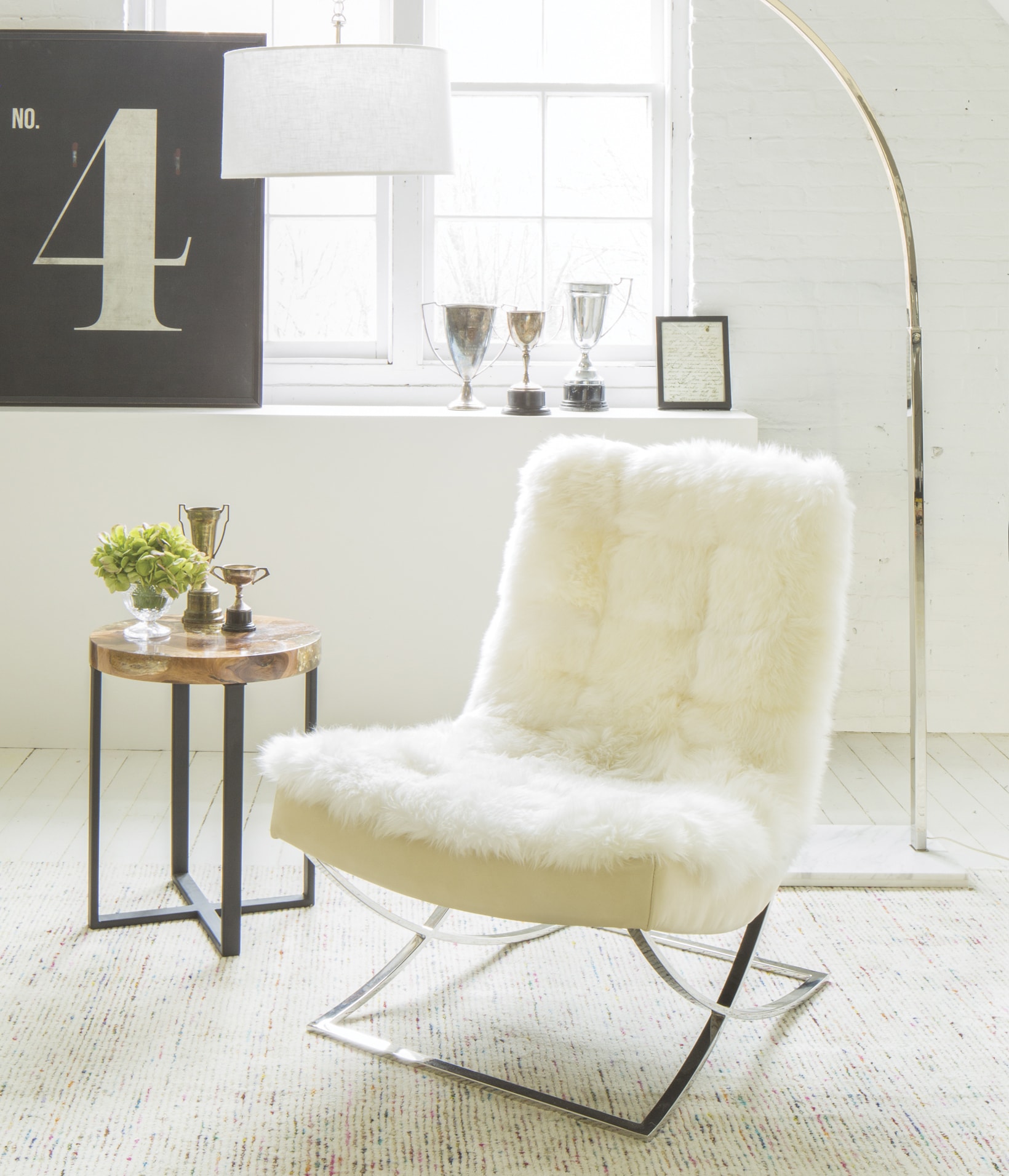 Final Thoughts
Your upholstery should be an expression of who you are, so take what you will from these trends and just choose what you love. Interior design trends are more about personal expression and fluidity these days than they are about rigidity and rules. Choosing your upholstery, whether you love cozy faux fur or crisp linen, is a way to express your creativity and make your home unique to you. We pride ourselves on having a highly-customizable line. Our design consultants will help you along the process of choosing upholstered styles and picking the perfect fabric for you. Meet our designers and come into any of our 6 locations across Massachusetts. Curious about cost Read about how fabric affects the cost of your upholstery. Want to hear more about the latest trends Read our synopsis of the latest trends in Home Decor.
Author: Julia Maiman
Julia is a writer, blogger, and believer in the smell of old books. She has been crafting stories since she could put pen to paper. She is also a lover of dogs, traveling, and Led Zeppelin.